Building a Snowman Sequencing Printable
I think snowmen activities are the cutest! This Building a Snowman Sequencing Printable is a great way to discuss the steps to making a snowman and develop sequencing skills.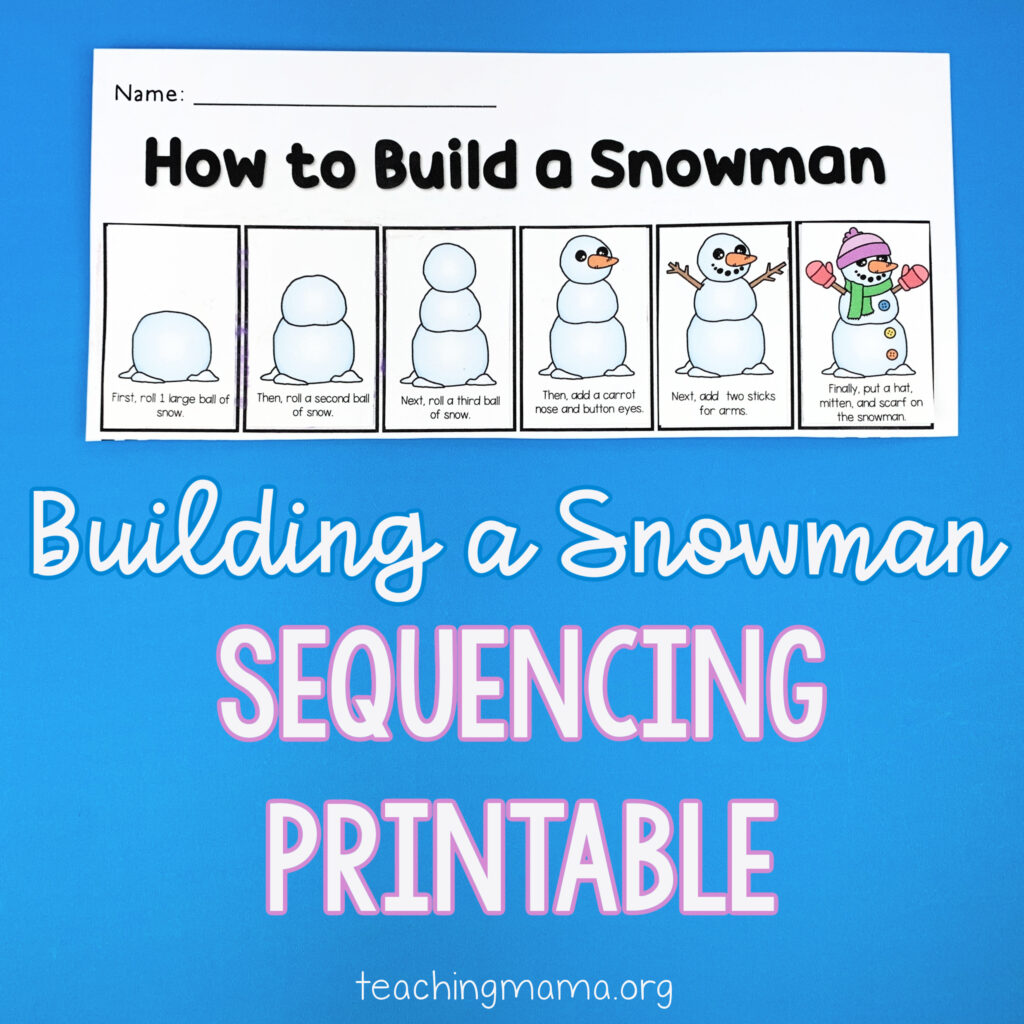 Sequencing is simply putting events, ideas, and objects in a logical order. There are so many things we sequence every day, like getting ready for the day, riding a bike, or brushing your teeth! Sequencing involves understanding the order in which something occurs. Key words for sequencing are words like "first," "next," and "last," and they give a signal to what is coming next.
This Building a Snowman activity is a fun way to practice sequencing skills! In this activity, there are 6 steps with pictures.
Building a Snowman Printable
This free printable is great for preschool and kindergarten students. The printable will look like this when you print it.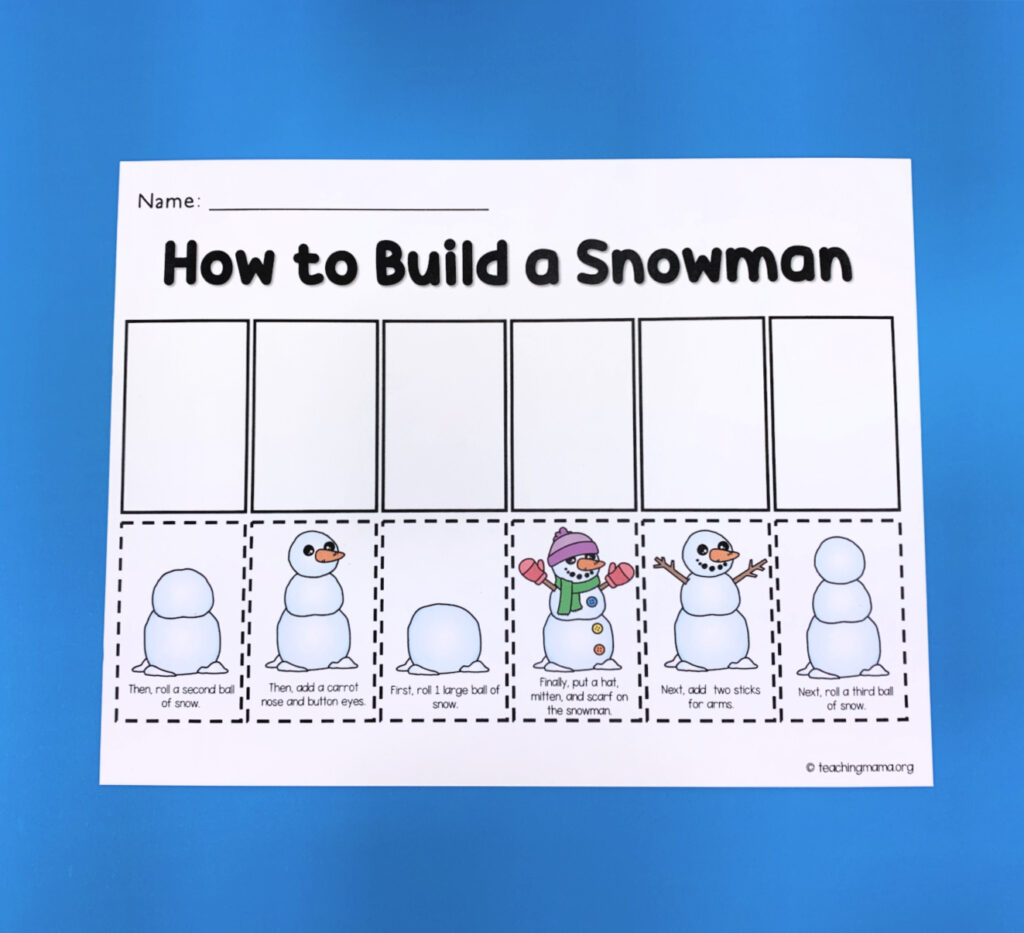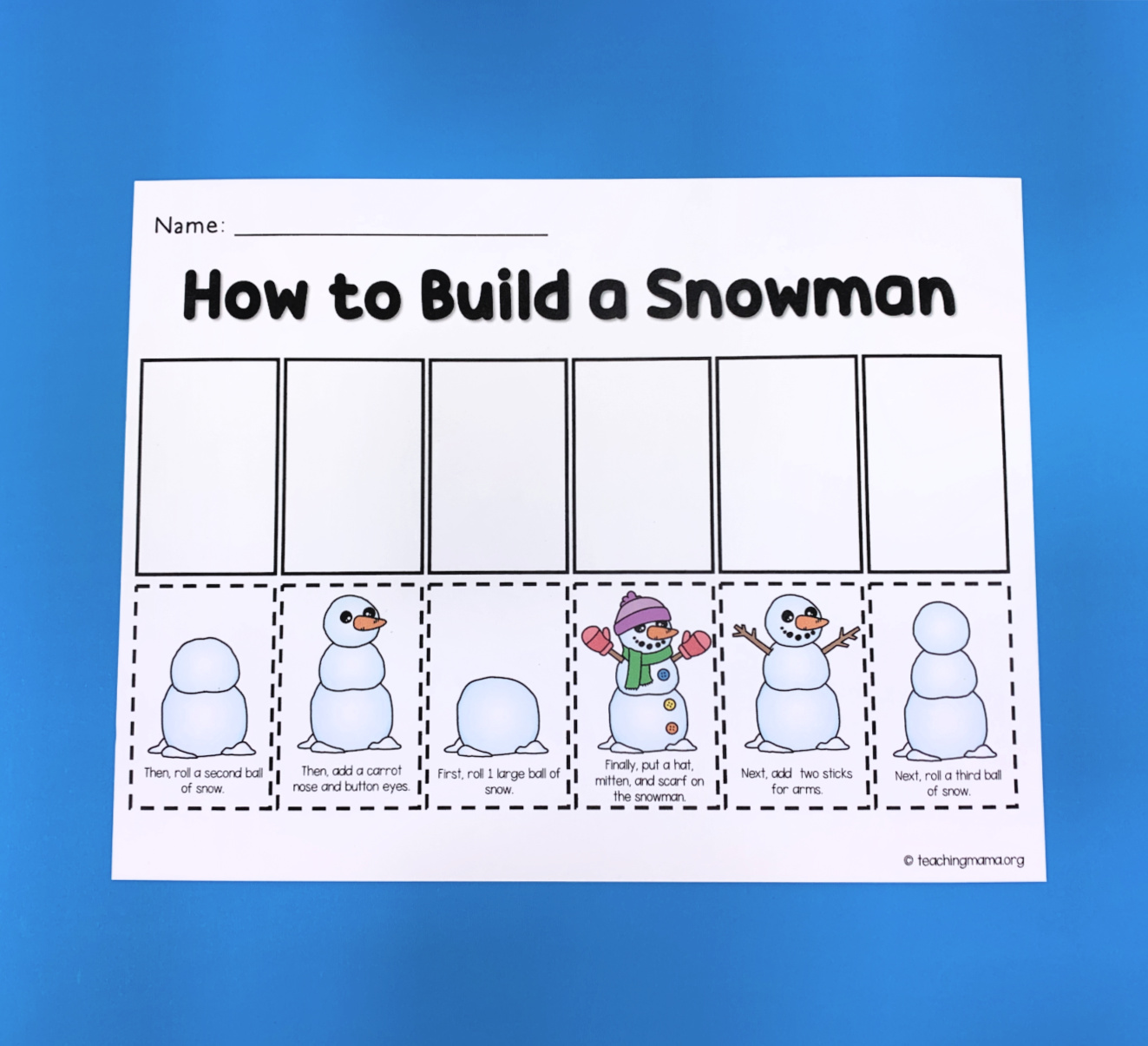 Instruct your students to cut along the dashed lines so there are 6 sequencing pictures.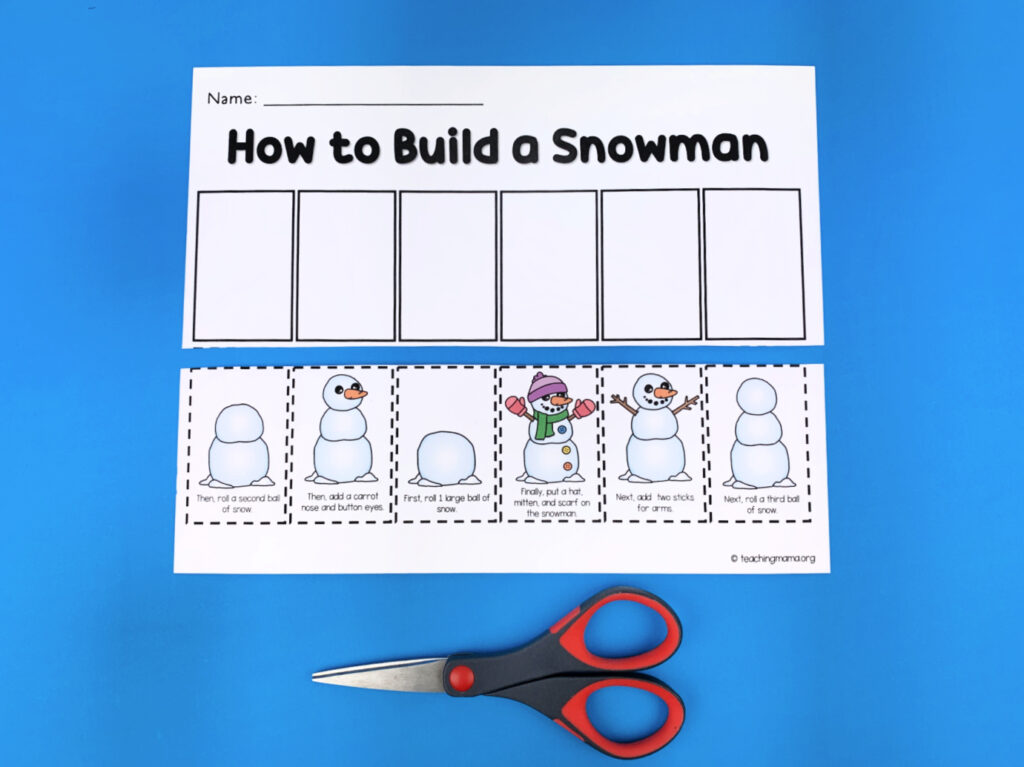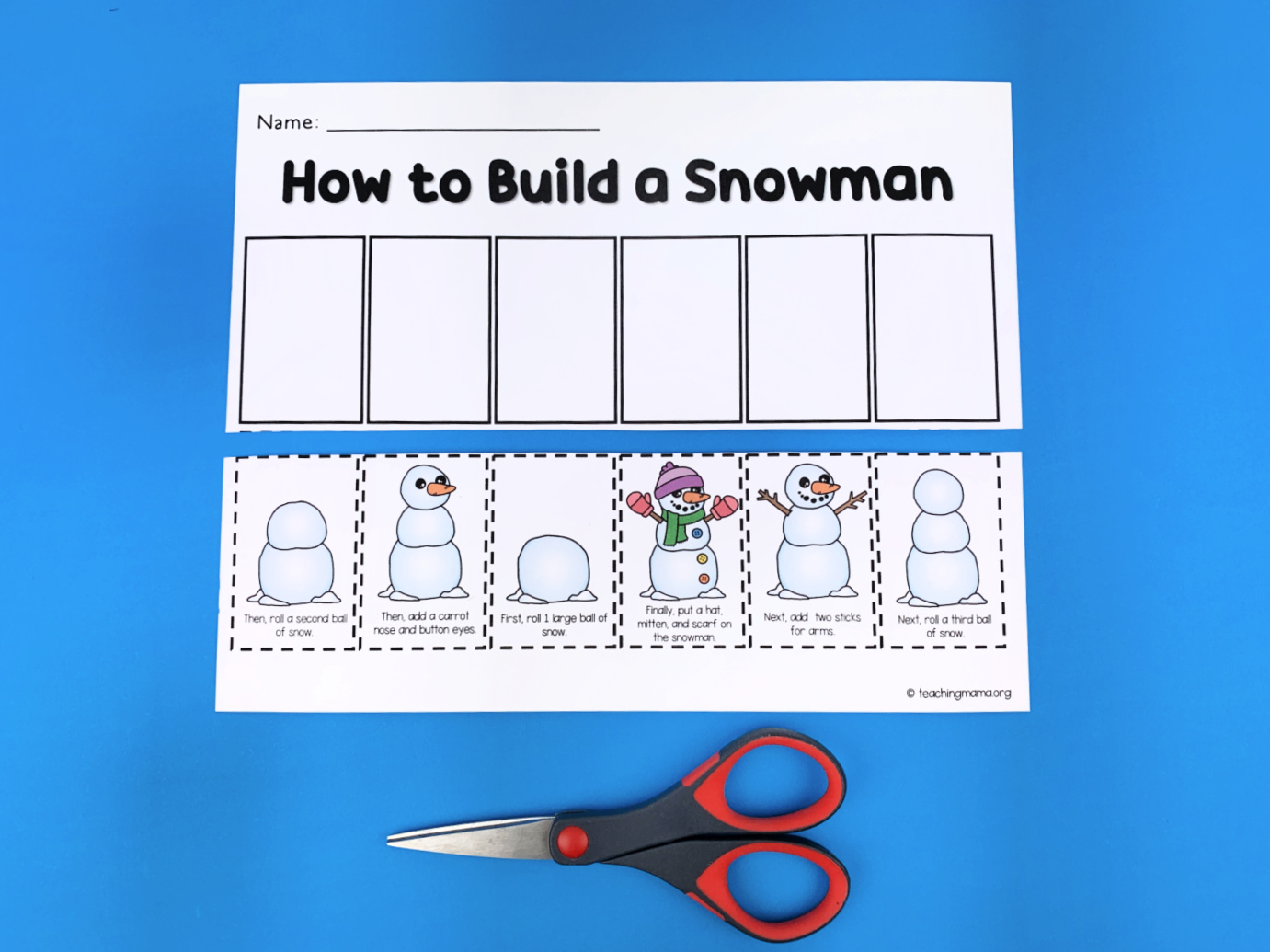 I recommend cutting a little inside of the dashed lines, so it looks cleaner when you paste them on the printable.
Next, place the cards in order and then glue them onto the printable.
It's a simple activity, but one kids will enjoy!
This printable is available in color and black & white. If you'd like to download the free printable, just click on the button below!