Now that my updated version of The Preschool Journey is out and I want to share my alphabet coloring pages packet! I'm excited to share this with you for free!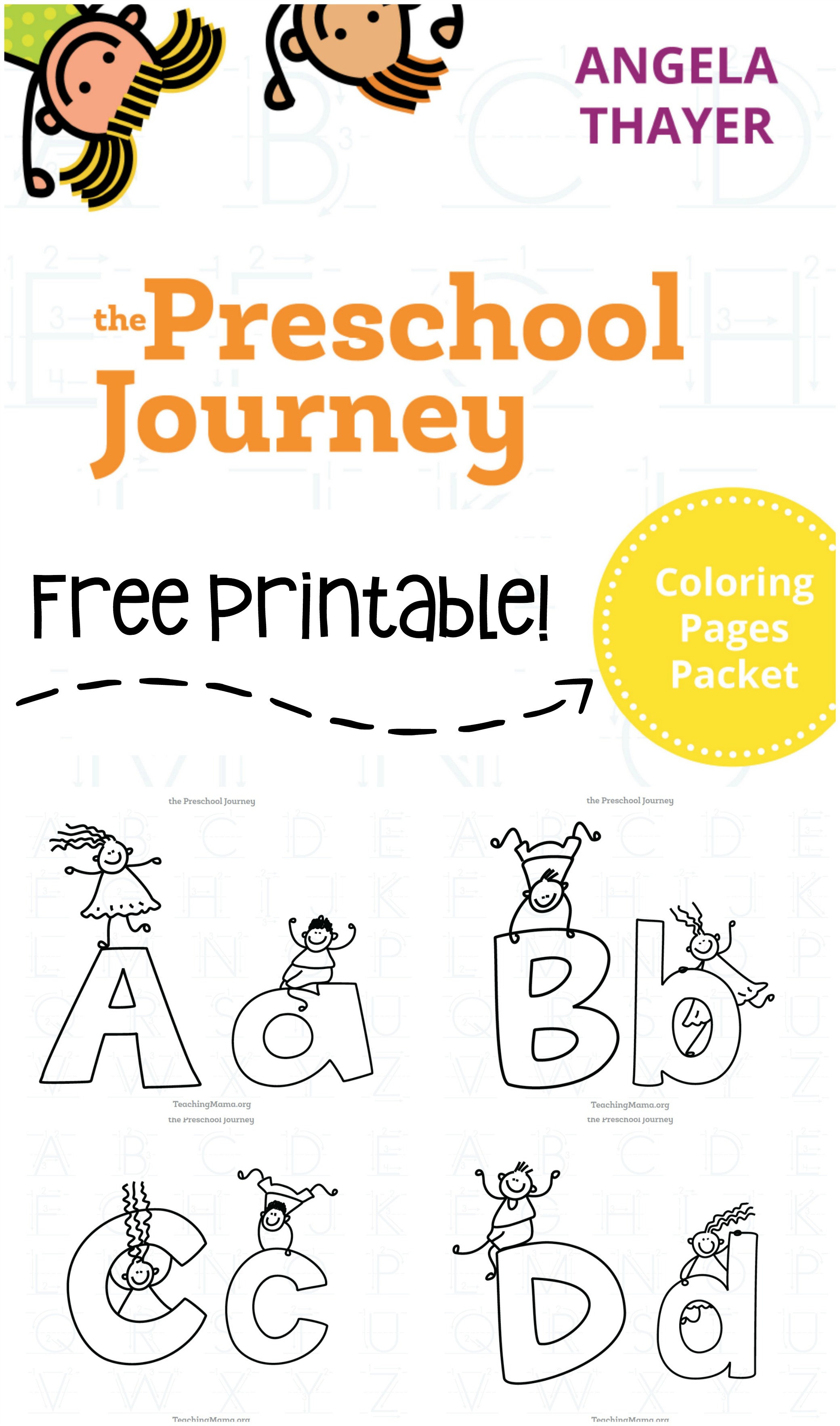 This is a 29-page packet with a coloring sheet for every alphabet letter. You can use the packet however you'd like, but here are a few suggestions:
Simply practice coloring with crayons or markers. Did you know that coloring helps improve motor skills and aids in learning proper pencil grip? They can also be creative with how they design the alphabet letters.
Place these coloring pages in a plastic sheet protector and practice writing the letters with a dry erase marker. When the child is done, simply wipe off the marker to use it again.
Laminate the coloring pages and use play dough to form the letters. This is great for working on fine motor skills!
I'm offering this packet free when you sign up for my free weekly newsletters. Simply add your name to the box below and you'll receive the packet to your email address. You'll also receive my other freebies, like my number formation rhymes and 31 Days of Play ebook.
If you already are a subscriber, check your email to see how to log into my password-protected subscriber page.
If you're looking for more preschool ideas, make sure to check out my updated preschool curriculum, The Preschool Journey. 
Happy Learning!