Homemade Math Manipulatives
Do you ever try a recipe and it doesn't turn out right? That happened to me when I tried a recipe for homemade bouncy balls. They didn't turn out for me, but I decided they would work well for math manipulatives. In case you don't know what a manipulative is, it is an object designed to be used to understand math concepts in an hands-on way.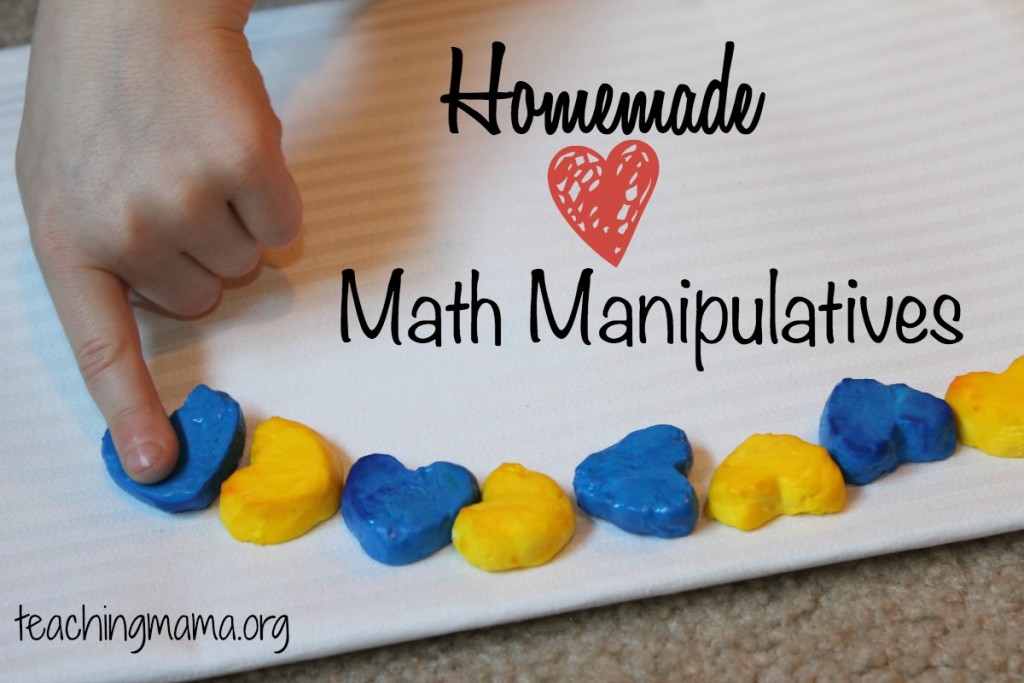 Here's what you need to make these:
1/2 cup of warm water
1 tablespoon of Borax
2 tablespoons of white glue
1 tablespoons of corn starch
food coloring
Here's how to make them:
First, mix 1/2 cup of warm water with 1 tablespoon of borax in a bowl. In another bowl, mix together 2 tablespoons of white glue with corn starch. Add in food coloring. Then pour the Borax/water mixture into the other bowl while stirring. It still start to form a solid very quickly.
Then take the mixture, tear it into pieces, and place in a heart silicone mold. (You can find similar molds here.
) Make sure you push it down into the mold. I used the eraser on the end of a pencil and pushed it down.
After the hearts are in there for about 5-10 minutes, pop them out and let them air dry. Ours were ready to use after a couple hours.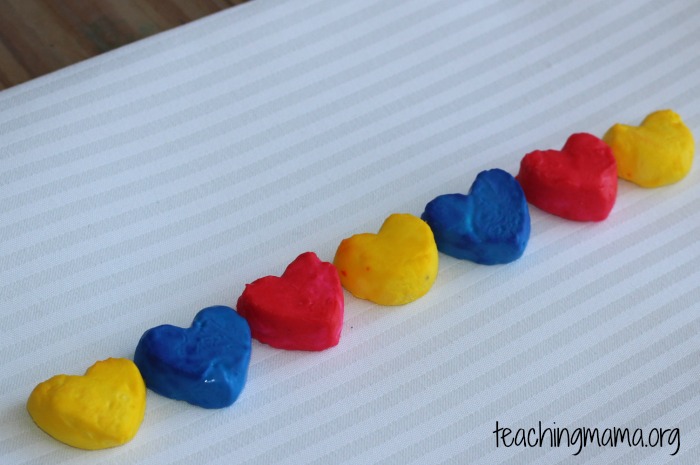 We used these hearts for preschool math. Since they are quite colorful, they were great for sorting by color and counting them.
They are also great for making patterns! Here is an AABB pattern.
And an AB pattern.
They are also pretty fun to stack!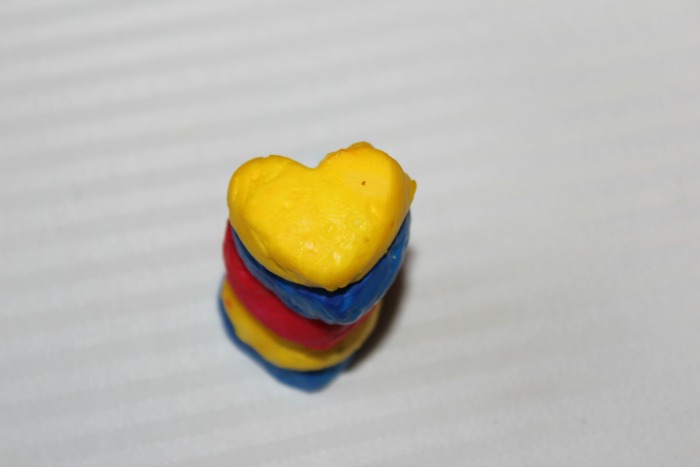 There are lots of ways to use them!
Hope you'll try the recipe out and let me know how you use them!