This activity came to our rescue the other day. My kids really needed something to keep them occupied, so this small world play in the sink ended up being perfect.
Here's how I set it up.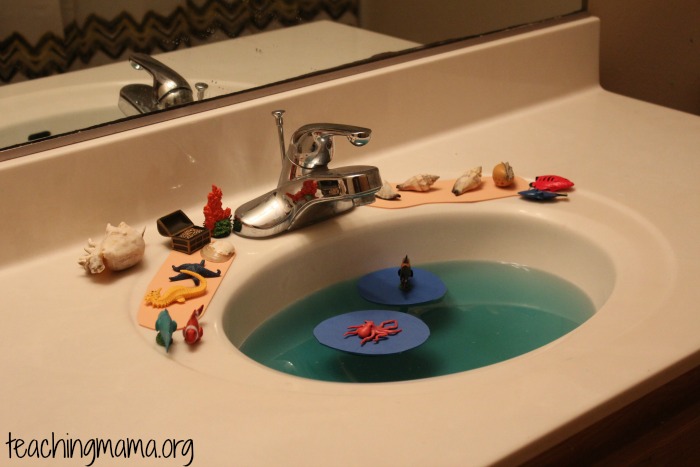 I sprinkled a little jello powder (for smell) and a few drops of food coloring in the sink filled with water. Then I set ocean animals and shells around the sink. I also put in some foam sheets in the water for the plastic sea creatures to float on (since they would just sink in the water!).
Then I invited the kids to play! I didn't give them any directions, I just let them use their imagination to PLAY! And boy did they play! Let me just share a little back story. Right before this activity, they were wild and arguing and I was about to pull my hair out! They started on this activity and they calmed down and actually played well together!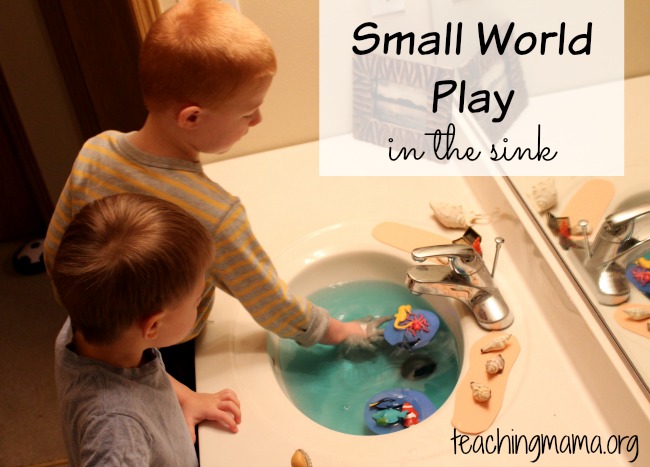 I loved watching them play. And I loved seeing their creativity!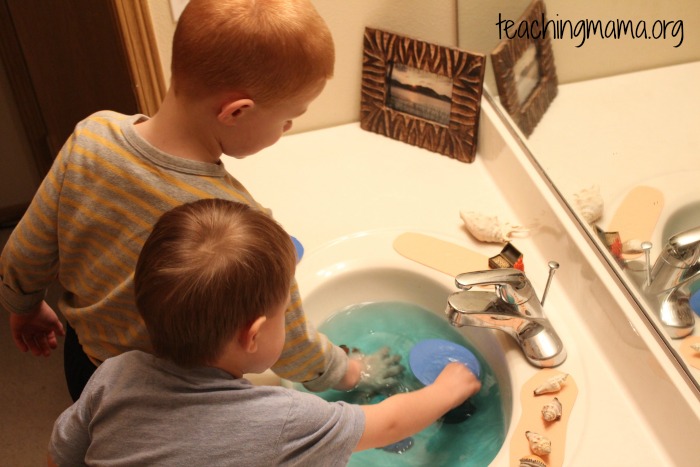 It was hard to see what they were doing, but it sounded like the fish were trying to get to the treasure chest, but the penguins were stopping them. Something like that!
They even brought in some other small animals we had (like penguins, scorpions, etc!). I like the Safari Ltd TOOB
 brand for small animals.
The kids were occupied for over a half hour. They loved it! We've done other small world play activities in the sink, like with penguins and lizards.
This was day 9 of the 31 Days of Play Series. To see all the activities, visit here. Happy Playing!