How to Teach Phone Numbers
All children need to learn their phone number. If there's an emergency, they need to know how to dial 911. If they need to call their parents, they need to know their mom or dad's phone number. It's not always easy knowing how to teach phone numbers, but I think this hands-on activity is a great one!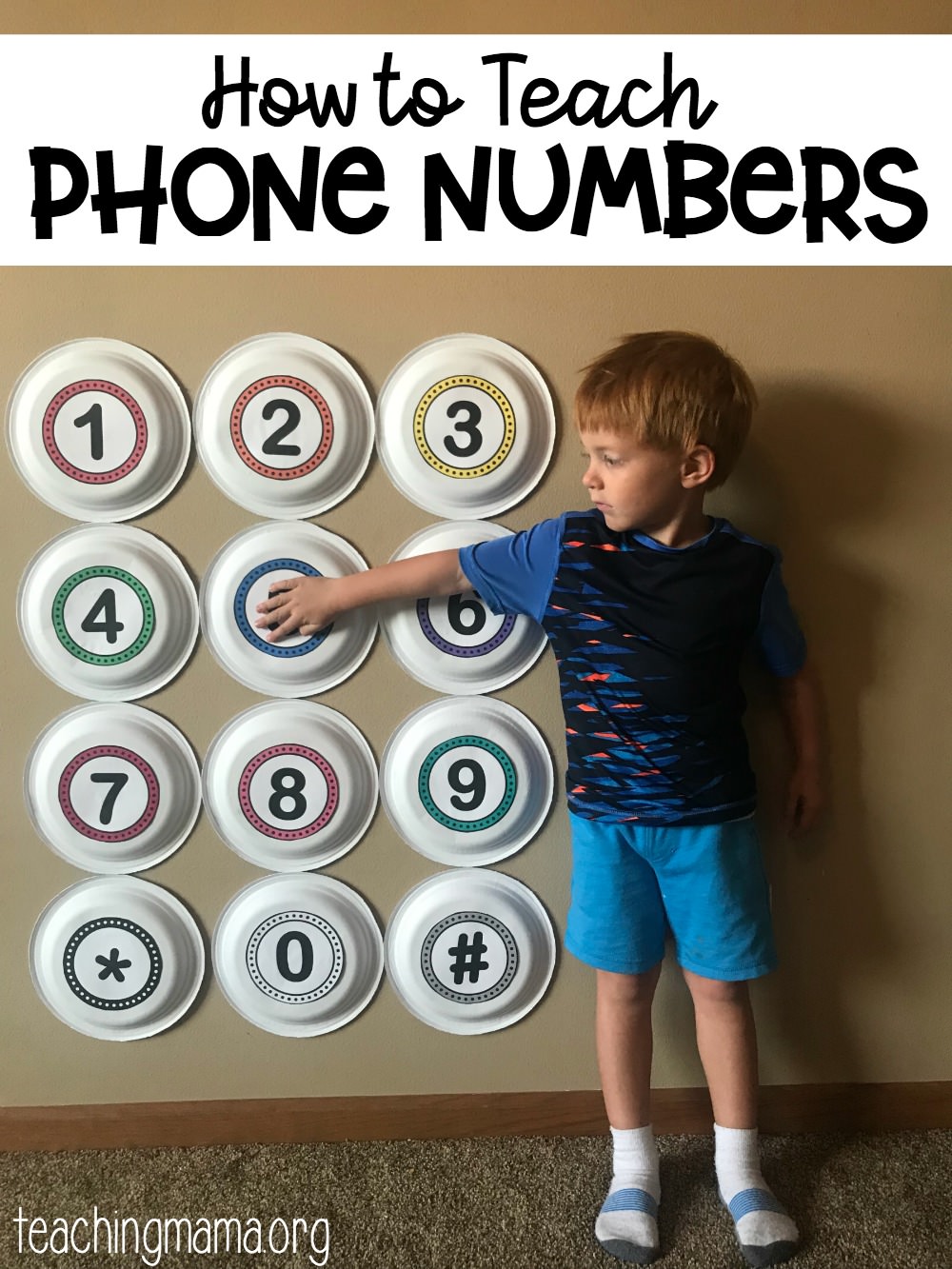 Disclosure: This post contains affiliate links. See my disclosure for details.
Here's what you need for this activity: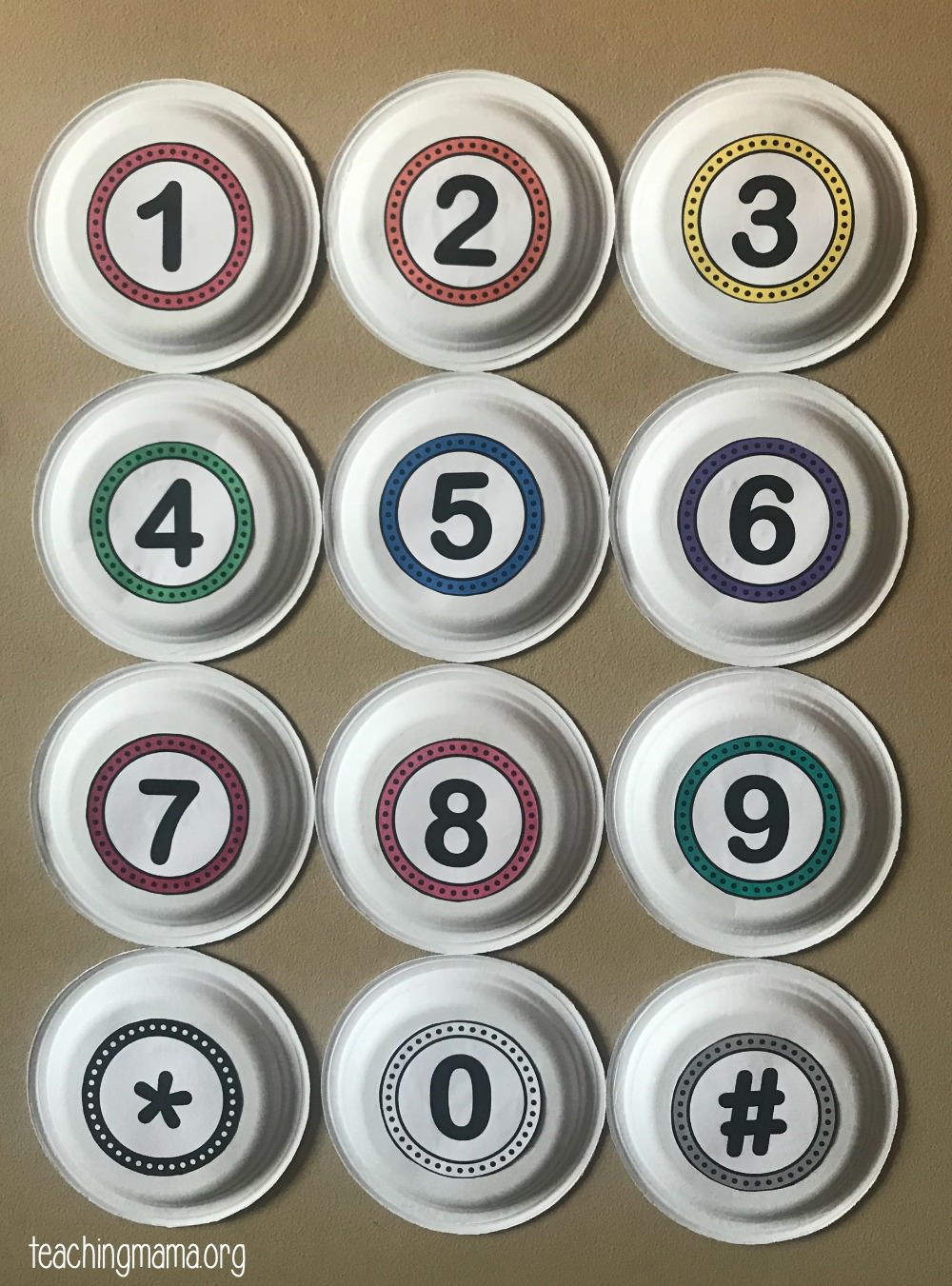 How to set up the activity:
Print the number printable
Cut out the circles
Use a glue stick to stick the numbers to the bottom of the paper plate
Add double-sided tape to the paper plate and stick them to the wall.
Make sure the plates are in this order, like a phone.
The goal of this activity is for your child to practice tapping numbers, like in the order of a phone number. It's actually really fun! We began by learning how to dial 911. I had him lightly hit the numbers 9-1-1.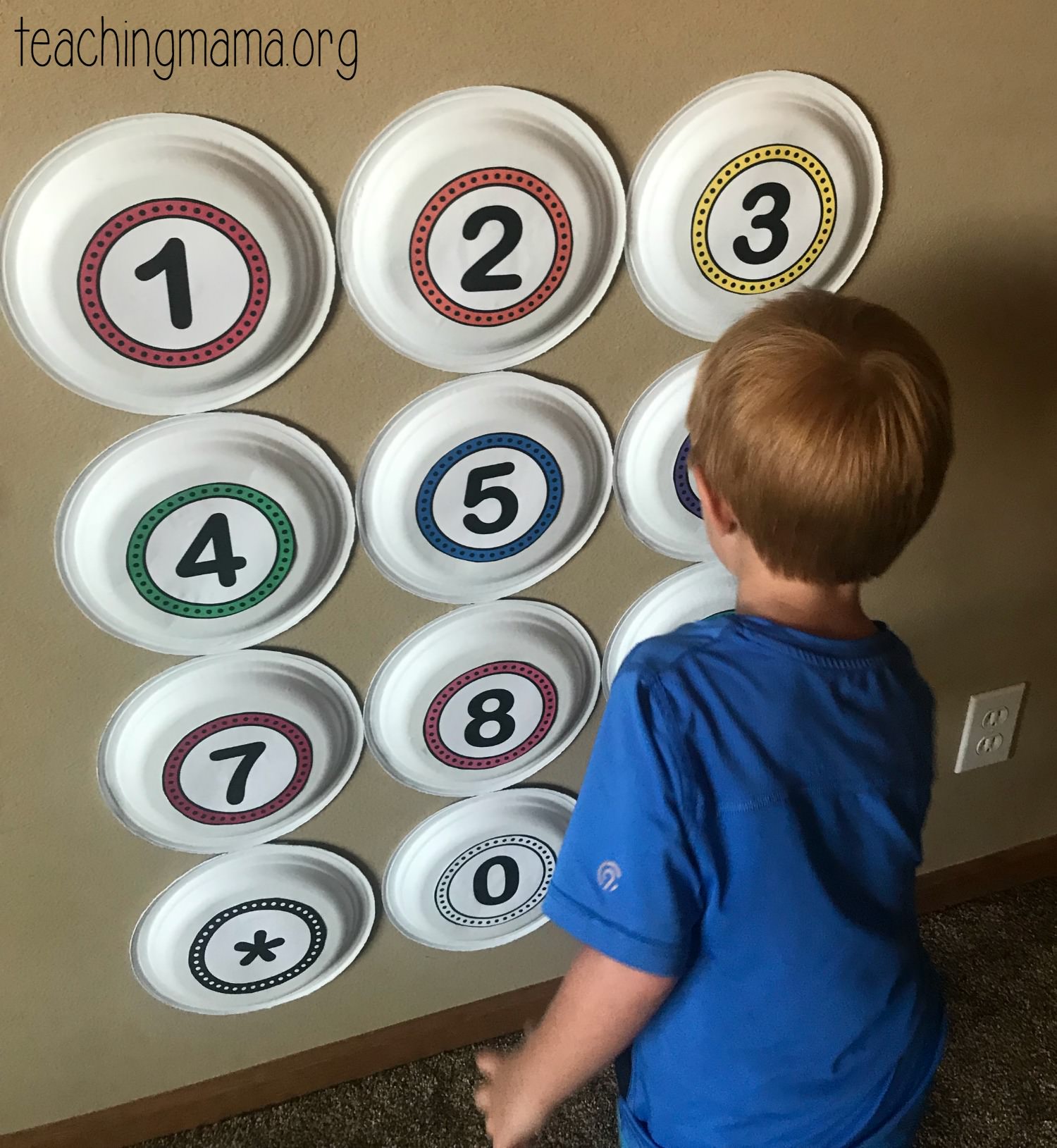 I'm sure they will be able to memorize 911 easily, but it will take some more practice for learning a home phone number or cell phone number. If you leave the numbers up on the wall, have your child practice it daily until they have it memorized.
I love using this method for teaching phone numbers because it involves the whole body and adds a sensory experience to help learn a phone number quicker. We'll keep this up to keep practicing until the numbers are memorized.
Other Ways to Teach Phone Numbers
I love these other ways I found from other bloggers. Just click on the links to see their awesome ideas.
If you'd like to download the printable numbers I used in this activity, you can do that here –> Printable Numbers
I hope you'll try this out. What ideas do you have for learning phone numbers?