Printable Preschool Planner – On Sale Now!
Happy Friday!! Are you all excited for the weekend?! I sure am!
I wanted to share with you something that I've been working on this summer. It's my new printable Preschool Planner! I love this planner and it's working so well for teaching preschool at home.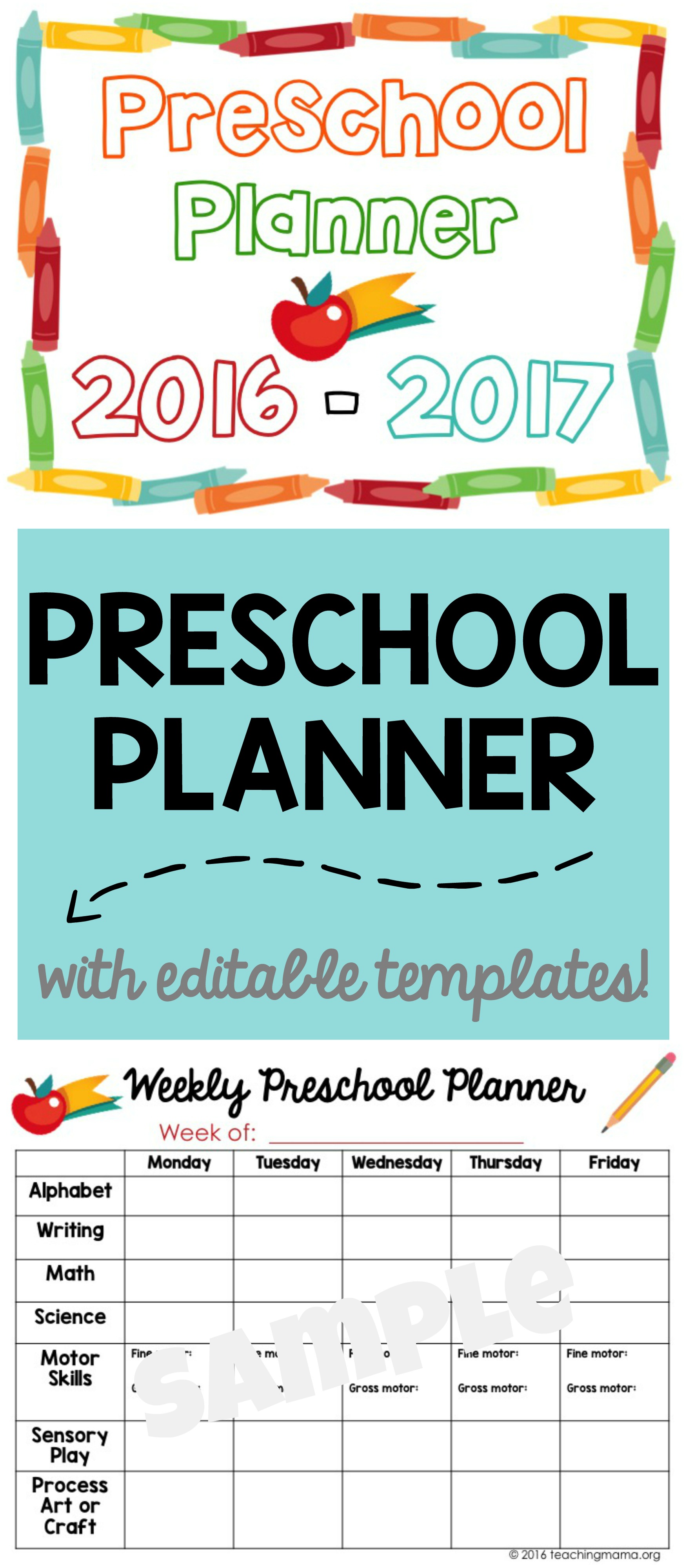 I looove how this turned out. It's so colorful and organized in a way that will make planning for preschool easy. And honestly, I think it will make planning more fun!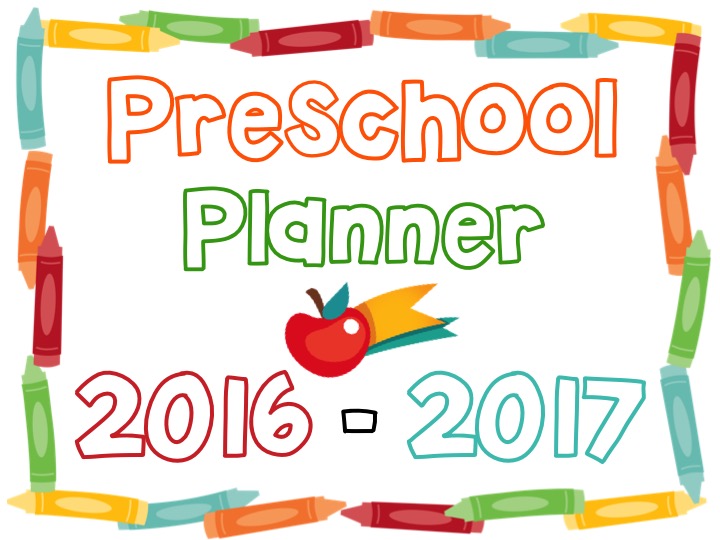 Let me show you what inside of my planner…
First up is the monthly goal sheet! This is a spot to put goals for your child. I designed this calendar for home preschool parents, but this can definitely be used in the classroom! You can create goals for students or your class as a whole.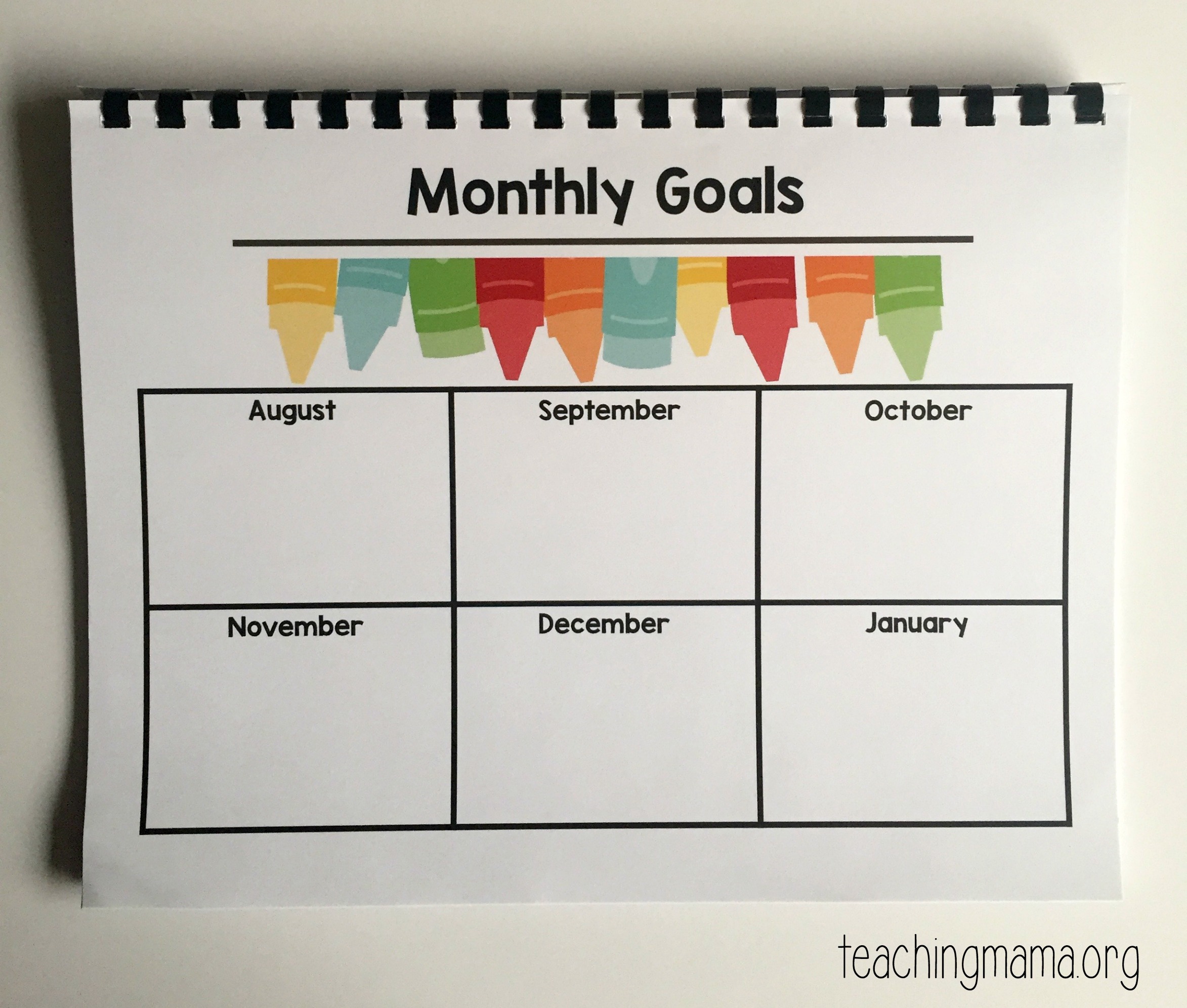 I also included 12 months in this calendar. You can use the month-at-glance pages to plan themes, long-term goals, or map out your curriculum. I added in holidays and important dates to the calendars.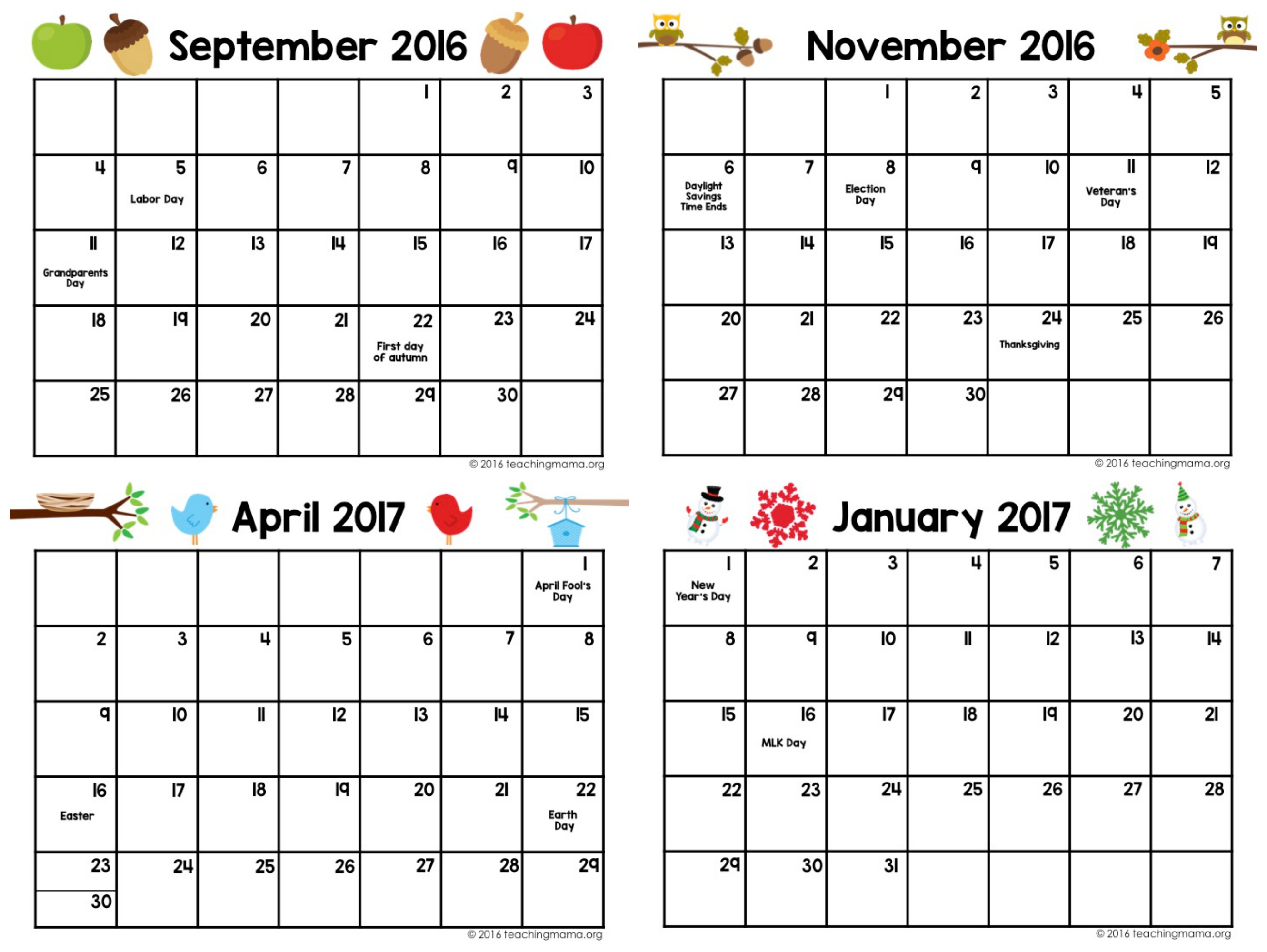 My favorite part about the calendar is the weekly planning pages. I wrote in the dates for all 52 weeks (Monday-Friday). There's also a sheet for you to write your own dates on.
The monthly and weekly planning pages are all in sequential order from August 2016-July 2017.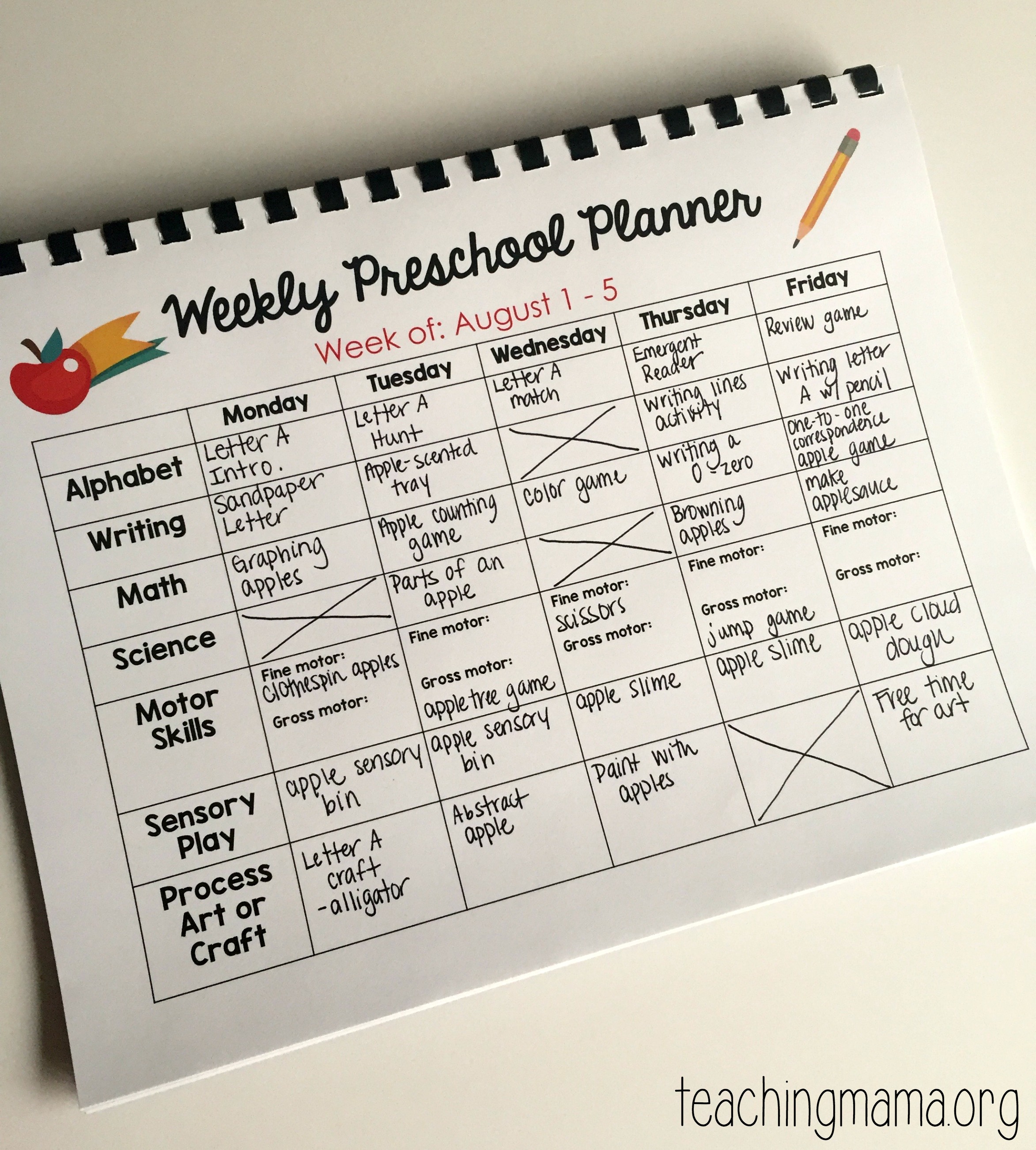 Now here's the exciting part! I created this PDF to be editable! That means you can go in and type in the text you want!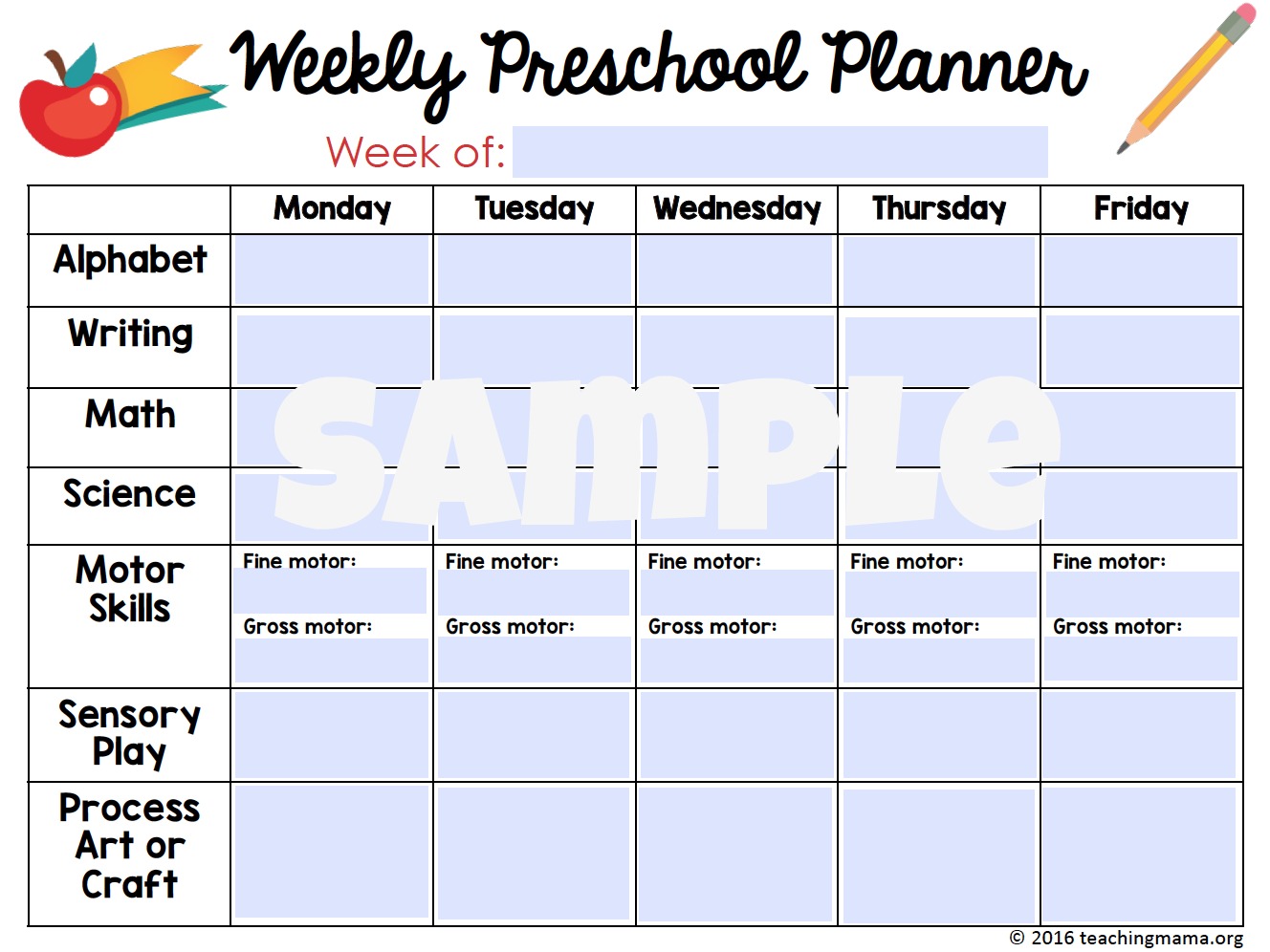 There's also a template for you to fill in the subjects you want. (The blue boxes disappear when you print!)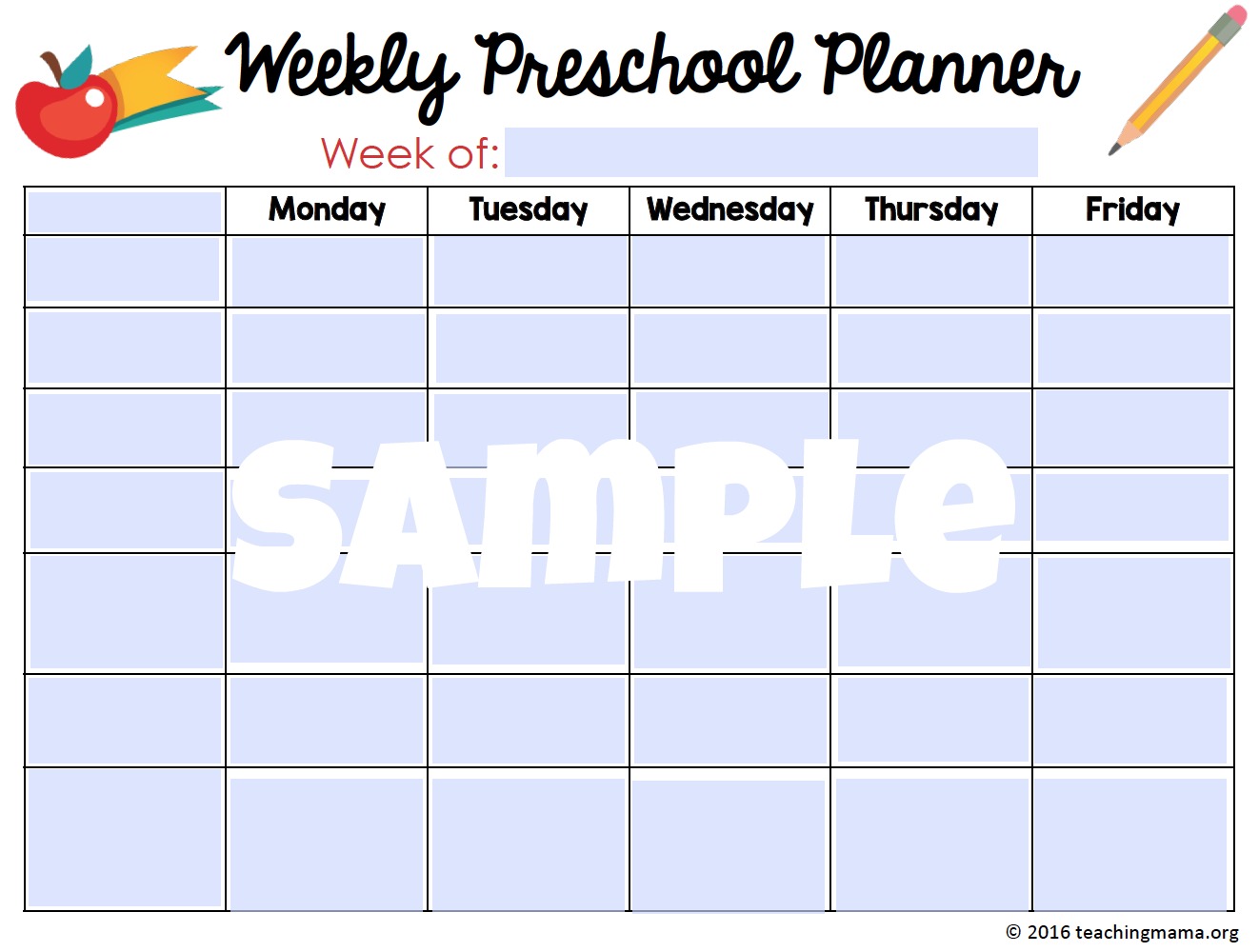 In the editable version, there is all 12 months, 1 weekly planning template with subjects listed, 1 blank weekly planning template, and monthly goal boxes.
The non-editable PDF everything included is 69 pages long (designed for you to print and write on it)
The editable PDF is 18 pages long
After purchasing use Adobe Reader to edit the editable PDF.
---
I hope you will find this planner useful to you as you plan your 2016-2017 school year! You can buy the planner in my store for $10.
BUT….for the next week, I am going to sell my planner at 50% off! CRAZY awesome deal! This deal will only last until Friday, August 12th. Don't delay!
Click HERE to buy your planner today!