Fizzy Experiment – In a Gutter!
We did a fizzy experiment inside of a rain gutter (yes, you read that right!) and my kids loved it! It was a fun way to spend a warm afternoon summer.

I bought a rain gutter at Lowe's and it's been great for play activities! We love to use it to race things down it like it, like balls, cars, or soap boats!
This activity was teaching my kids about chemical reactions. We've done lots of fizzy science experiments with baking soda and vinegar, but these experiments never get old! We loooove to see bubbles and things get fizzy!
Here are the materials you need:
rain gutter
3 boxes of baking soda
2 liters of vinegar
food coloring
droppers or squeeze bottles
To set up the activity, start by putting baking soda down the entire gutter. Then put vinegar in squeeze bottles or another container. Add food coloring if you'd like color. We also put vinegar in an ice cube tray with food coloring so my children could use a dropper and practice fine motor skills.
Once the activity is set up, start squirting the vinegar onto the gutter. Watch it bubble and fizz!
So fun!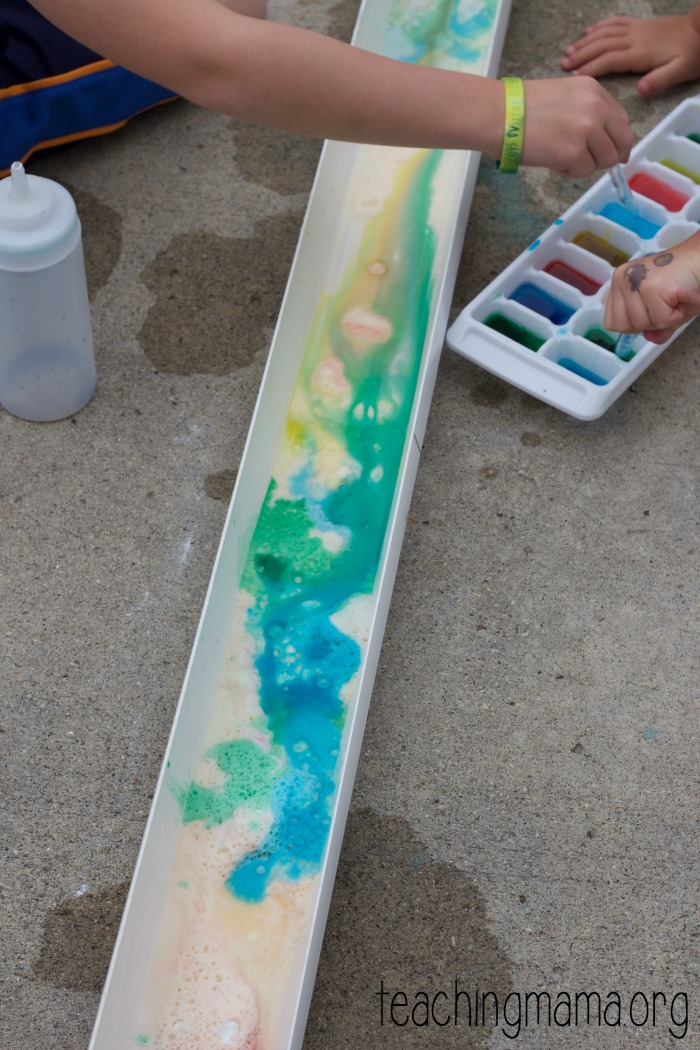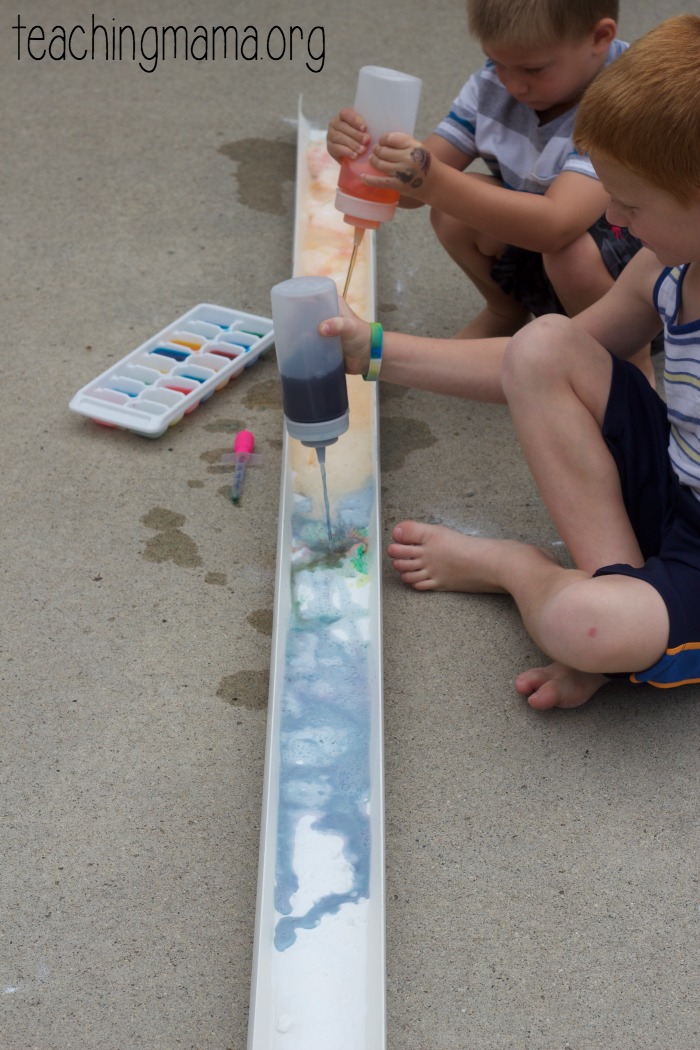 I love how the colors travel down the gutter.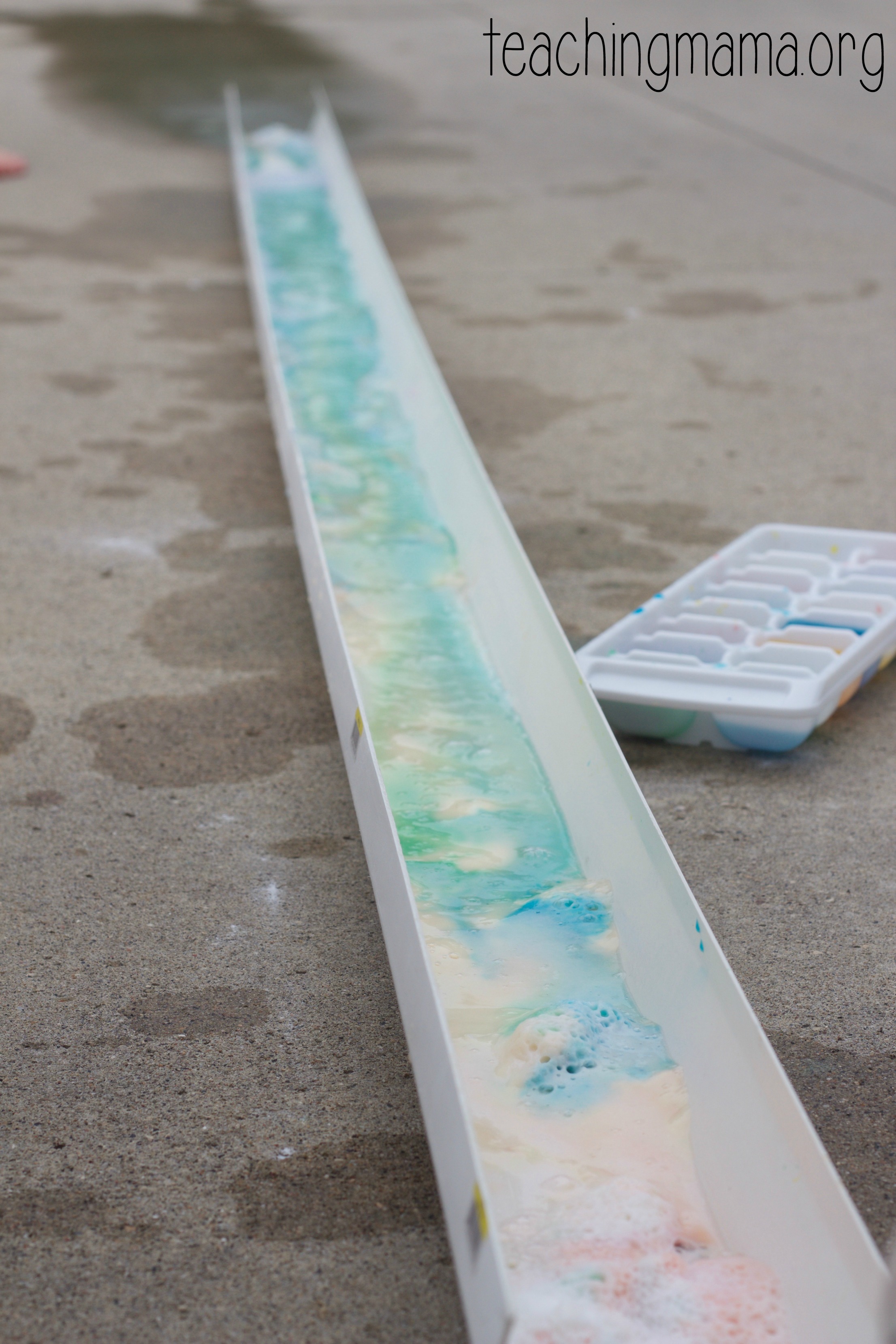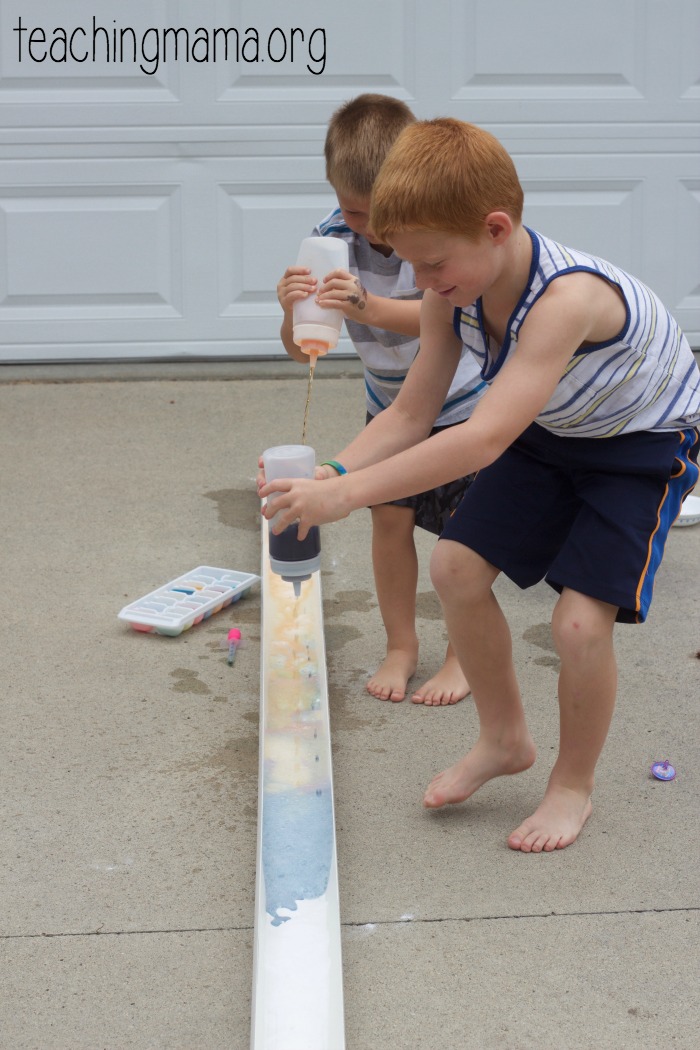 You can keep adding vinegar until it no longer fizzes.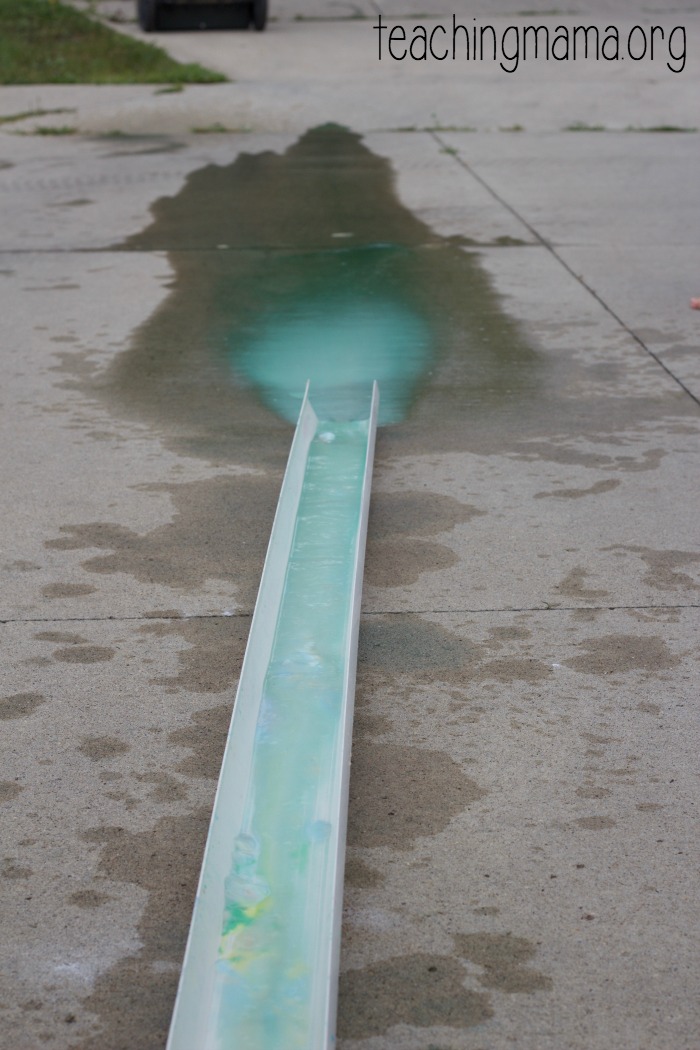 When you're done, just rinse the concrete with water so the food coloring doesn't stain.
Hope you'll enjoy this activity as much as we did!