12 Fun Play Activities with Pom Poms
There are so many uses for craft pom pom balls. You can use them for lots of learning activities, such as learning colors, counting, sorting, and more. Today, I'm exited to share with you 12 fun PLAY activities with pom poms!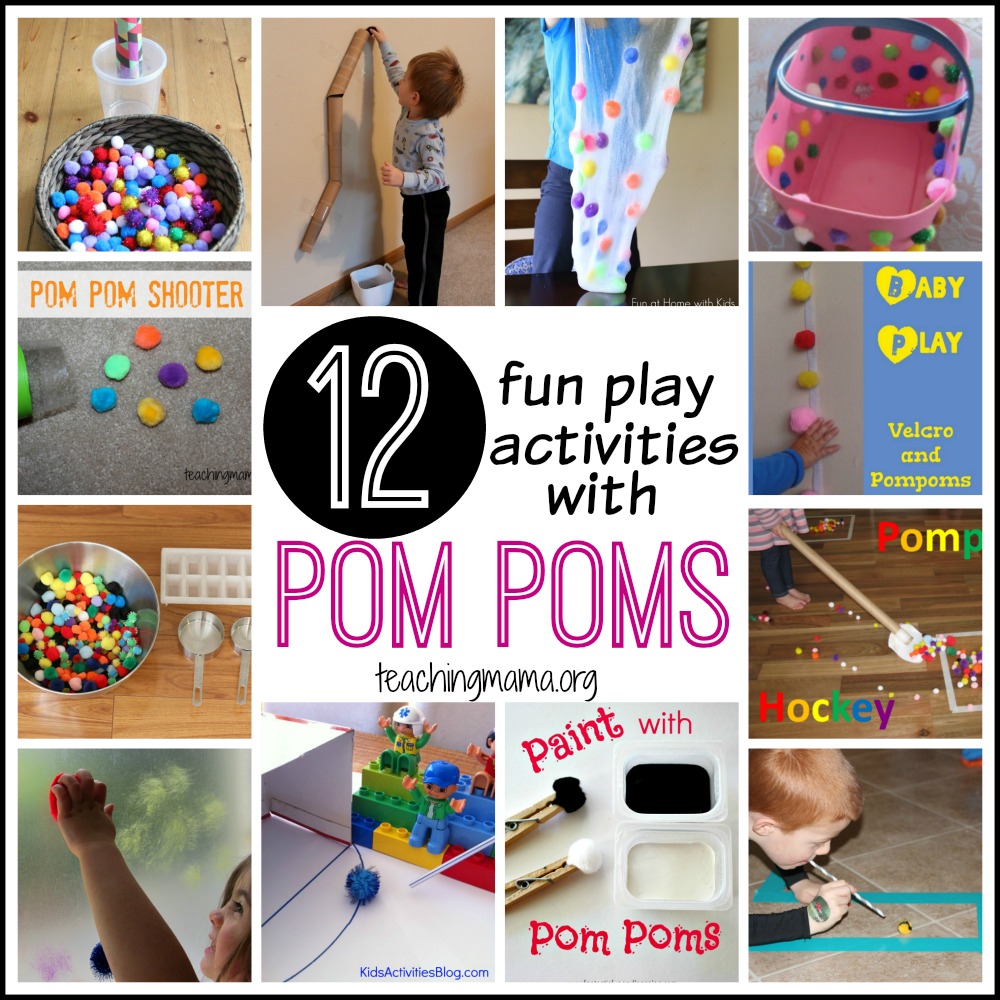 1. Play with them with this pom pom drop and shoot activity.
2. Build with cardboard tubes on the wall and then drop the pom pom down the tube. Kids love watching the pom pom drop out!
3. Create polka dot slime with pom poms! Need I say more?! Looks so fun!
4. Push pom poms through a hole in a basket.
5. Stick pom poms on a a strip of velcro. An easy way to keep kids busy!
6. Play pom pom hockey with a bunch of pom poms.
7. Make a maze on the ground with tape and then use straws to blow pom poms on the track! It's really fun to make it a race! We did this the other day and I made the track like this.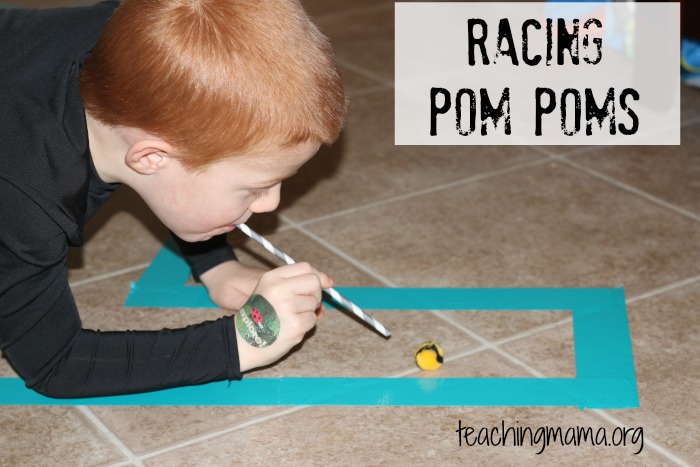 8. Use pom poms to paint. Such a fun and creative way to make art.
9. Have a fun soccer game using pom poms and straws.
10. Make pom poms stick to the wall with contact paper.
11. Scoop pom poms with cups.
12. Make a pom pom shooter! It really is so much fun!
What other ideas do you have for playing with pom poms?
This was day 29 of the 31 Days of Play Series. To see all the activities, visit here.