My kids really like to play with ice. They especially love it when it's a hot day! Even in the middle of winter, they still like playing with ice. It keeps them busy for a long time and they get to discover new ideas.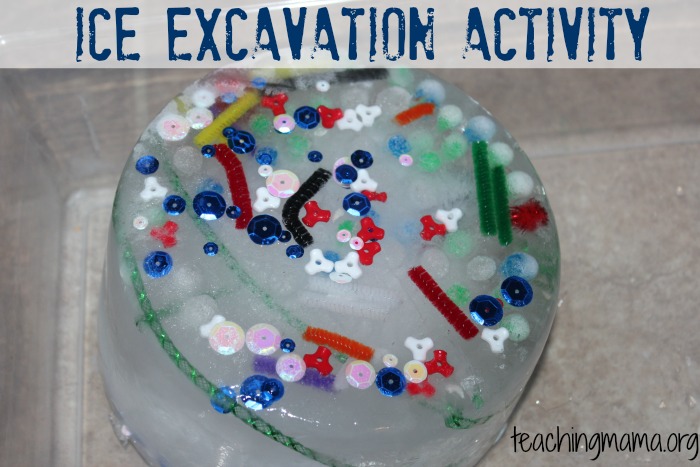 Playing with ice is a great sensory activity. They are feeling different temperatures and discovering how ice and water are related. So many great discussions can happen while playing!
To prepare the activity, I filled a large bowl of water along with colorful craft items from around the house. I put in beads, confetti, water beads, pipe cleaners, ribbon robe, and more! Then I put it in the freezer overnight. When it was time for the activity, I ran warm water around the bowl until the ice popped out of the bowl. Then I placed it in a plastic container along with tools for my kids to explore the ice with.
I also placed a warm bowl of water beside them so they could use droppers to put water on the ice. Then I invited the kids to play and let them dig the ice.
They started digging with tongs and shovels but realized they needed to melt some of the ice. So they used droppers and squeeze bottles filled with warm water to melt the large block of ice.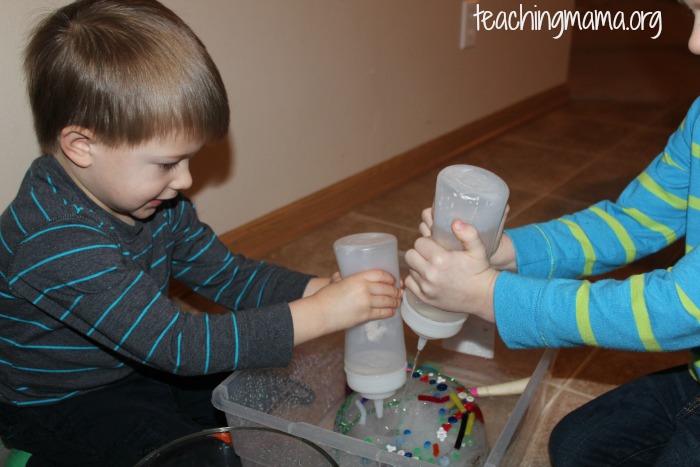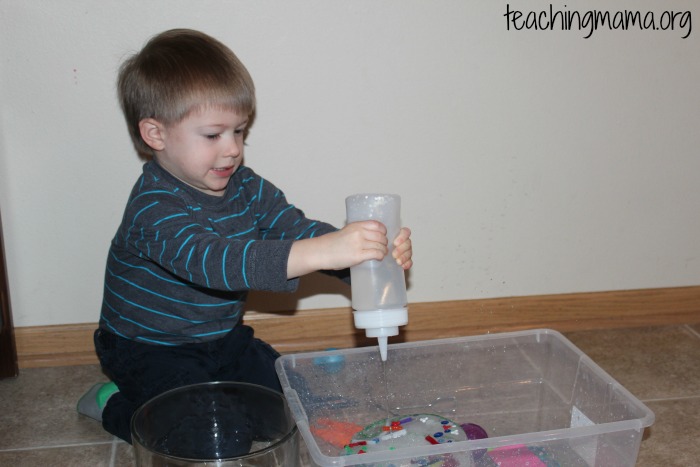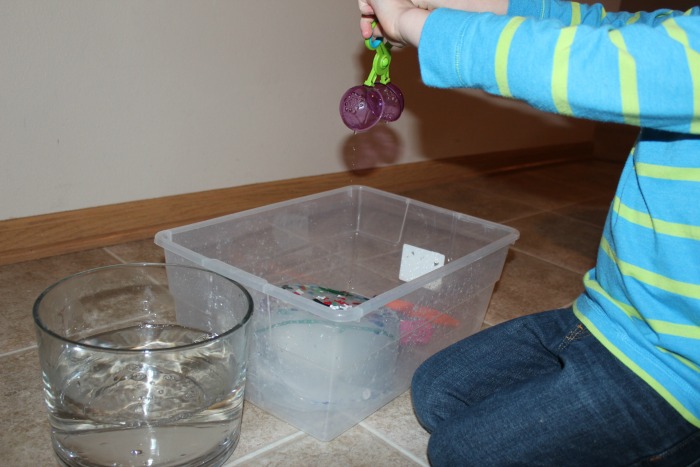 After a bit, they got a hole in the ice!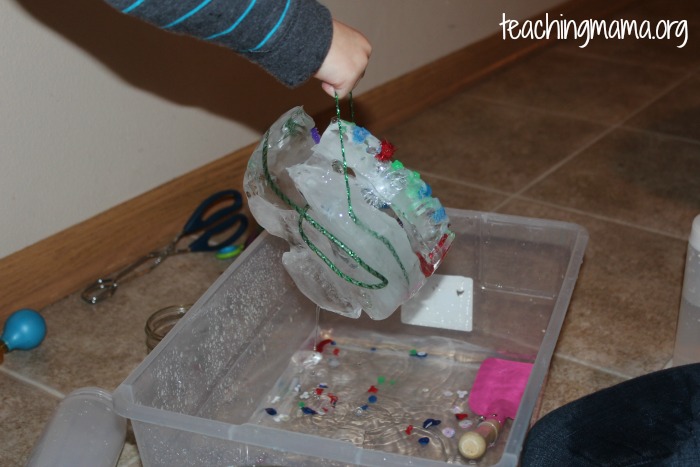 They picked out the "treasures" using tweezers and placed them in another bowl. It was a fun time exploring ice!
More Ice Excavation Activities
Dinosaur Ice Eggs are super fun to play with! Just place small dinosaur toys inside of water balloons, fill them with water, and freeze them. Read all about it here.
Another fun way to place with ice is to place plastic animals inside of a bowl of water, freeze it, then have your child "rescue" the animals! We've done this with ocean animals.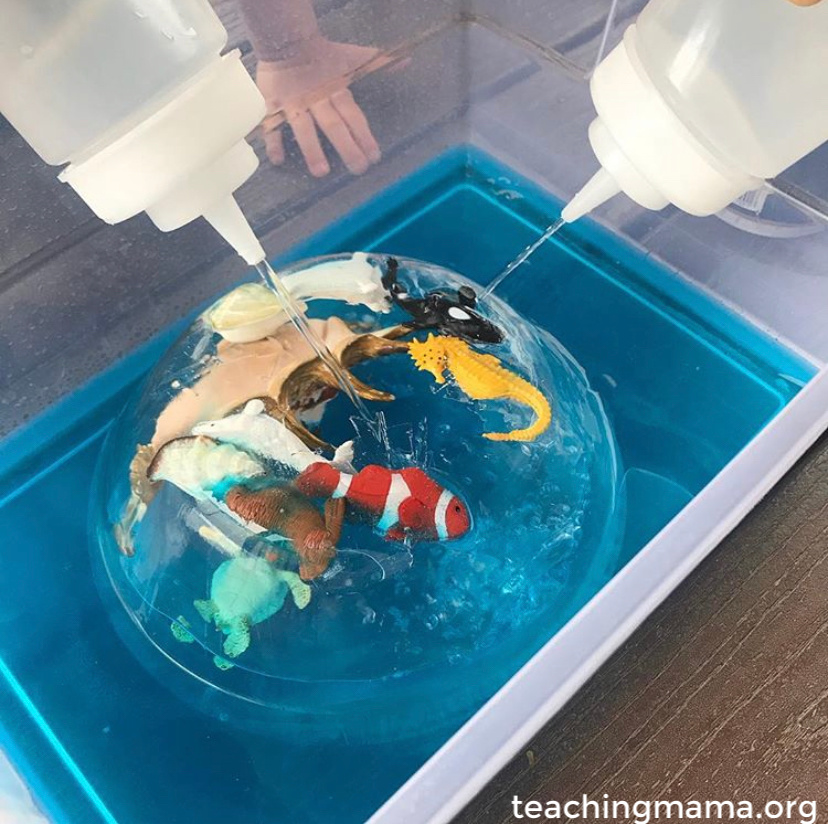 If you have a Lego lover, you need to try this activity! Place an assortment of Lego bricks into a bowl of water and freeze it. Have your child excavate the bricks, then give them the challenge to build something with all the bricks! My middle son, who loves to build, enjoyed this activity.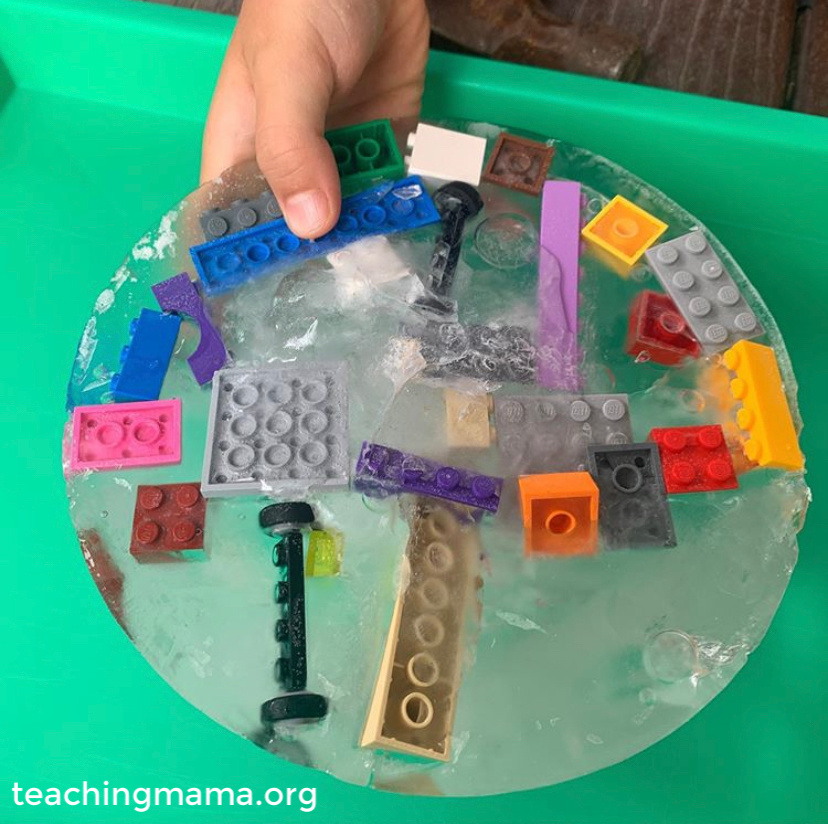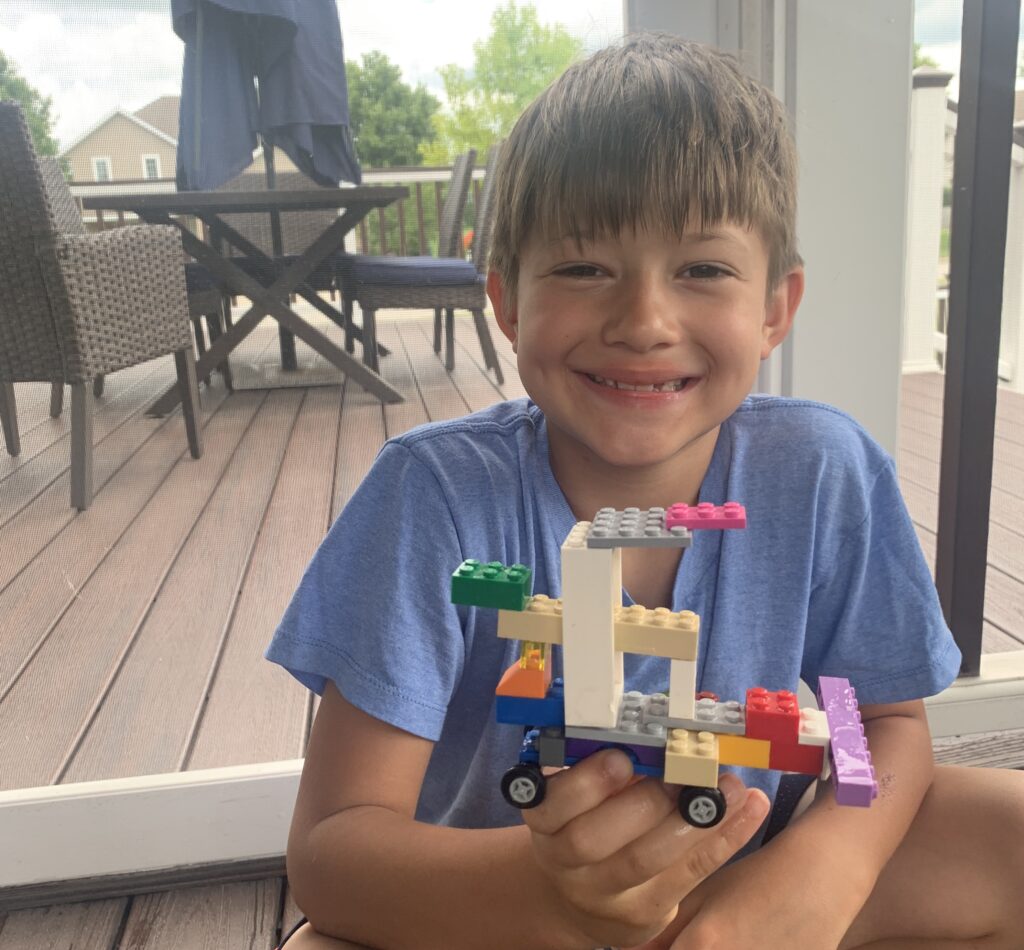 Lastly, if you like fizzy activities, make sure to check out fizzy ice! We've made fizzy ice stars, but if you need a simple recipe ASAP, here ya go!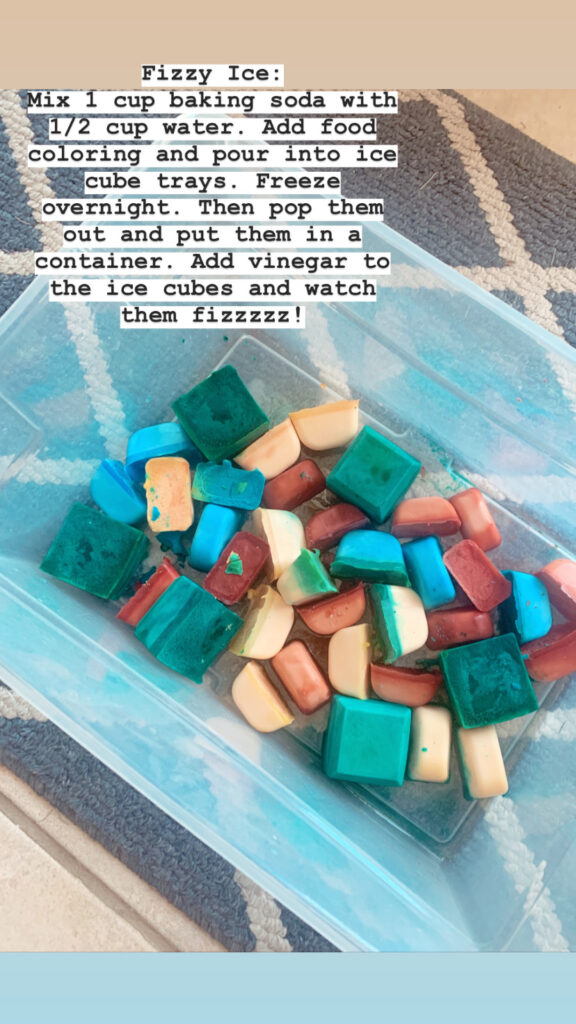 Have fun with these activities!