My kids really like to play with ice. They especially love it when it's a hot day! Even though it's the middle of winter, they still like playing with ice. It keeps them busy for a long time and they get to discover new ideas. Today's play activity is an ice excavation.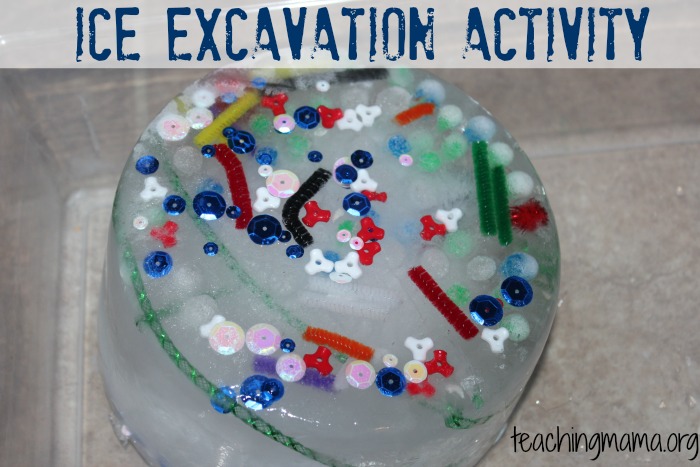 To prepare the activity, I filled a large bowl of water along with colorful craft items from around the house. I put in beads, confetti, water beads, pipe cleaners, ribbon robe, and more! Then I put it in the freezer overnight. When it was time for the activity, I ran warm water around the bowl until the ice popped out of the bowl. Then I placed it in a plastic container along with tools for my kids to explore the ice with.
I also placed a warm bowl of water beside them so they could use droppers to put water on the ice. Then I invited the kids to play and let them dig the ice.
They started digging with tongs and shovels, but realized they needed to melt some of the ice. So they used droppers and squeeze bottles filled with warm water to melt the large block of ice.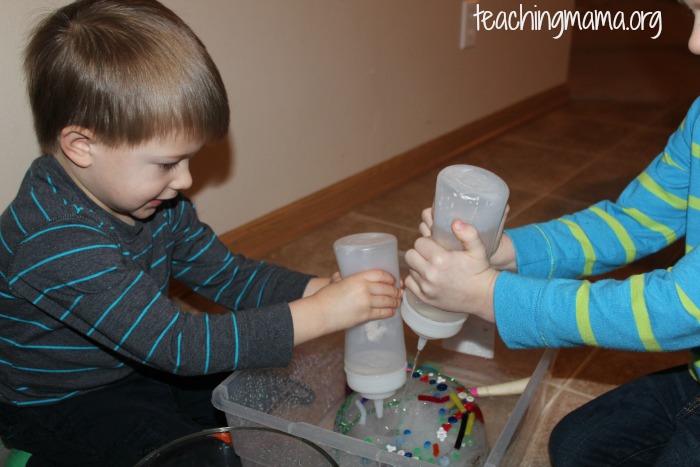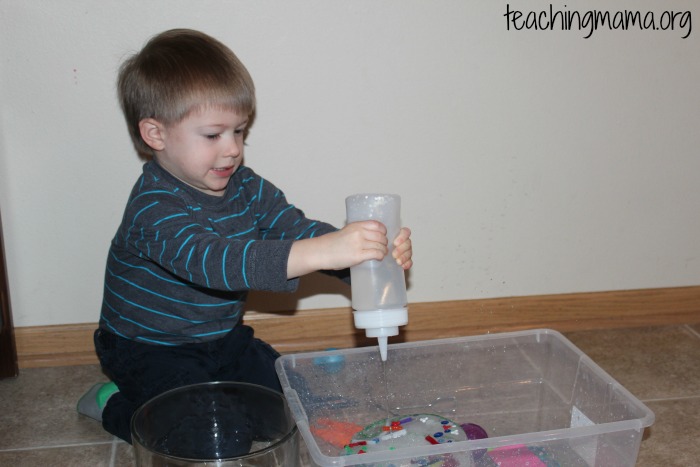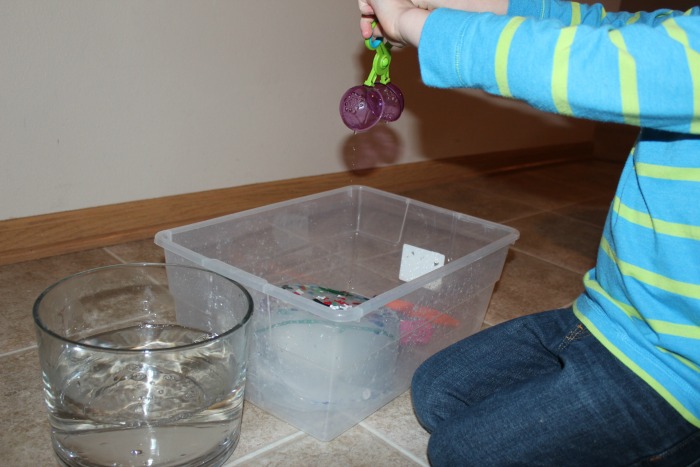 After a bit, they got a hole in the ice!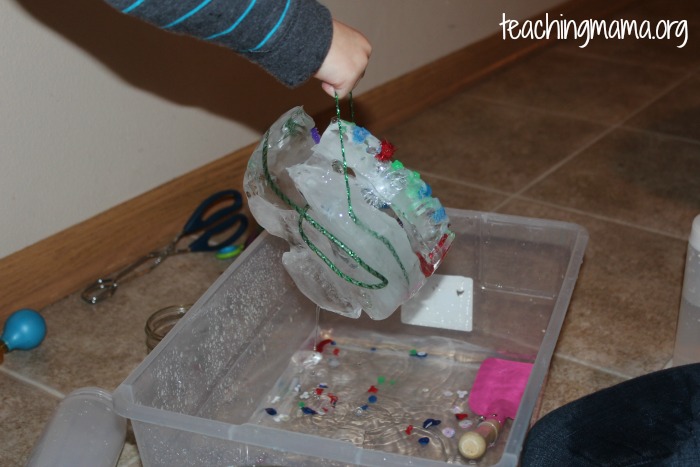 They picked out the "treasures" using tweezers and placed them in another bowl. It was a fun time exploring ice!
Here are some other ways we've explored ice…
Dinosaur Ice Eggs were super fun to play with! Read all about it here.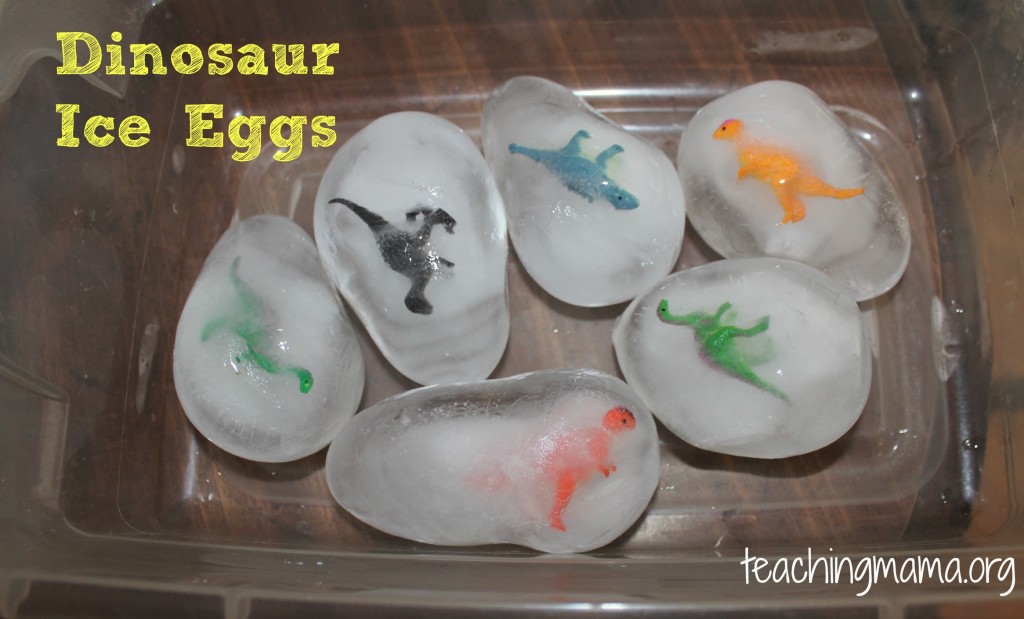 We made colorful ice with spiky balls inside! Read how we did it here.
This was day 19 of the 31 Days of Play Series. To read all of the activities, visit here. Happy Playing!