Ocean Thumbprints Printable
I just love thumbprint projects! They always turn out SO cute! This thumbprint project with ocean animals is no exception. Your kids are going to love it!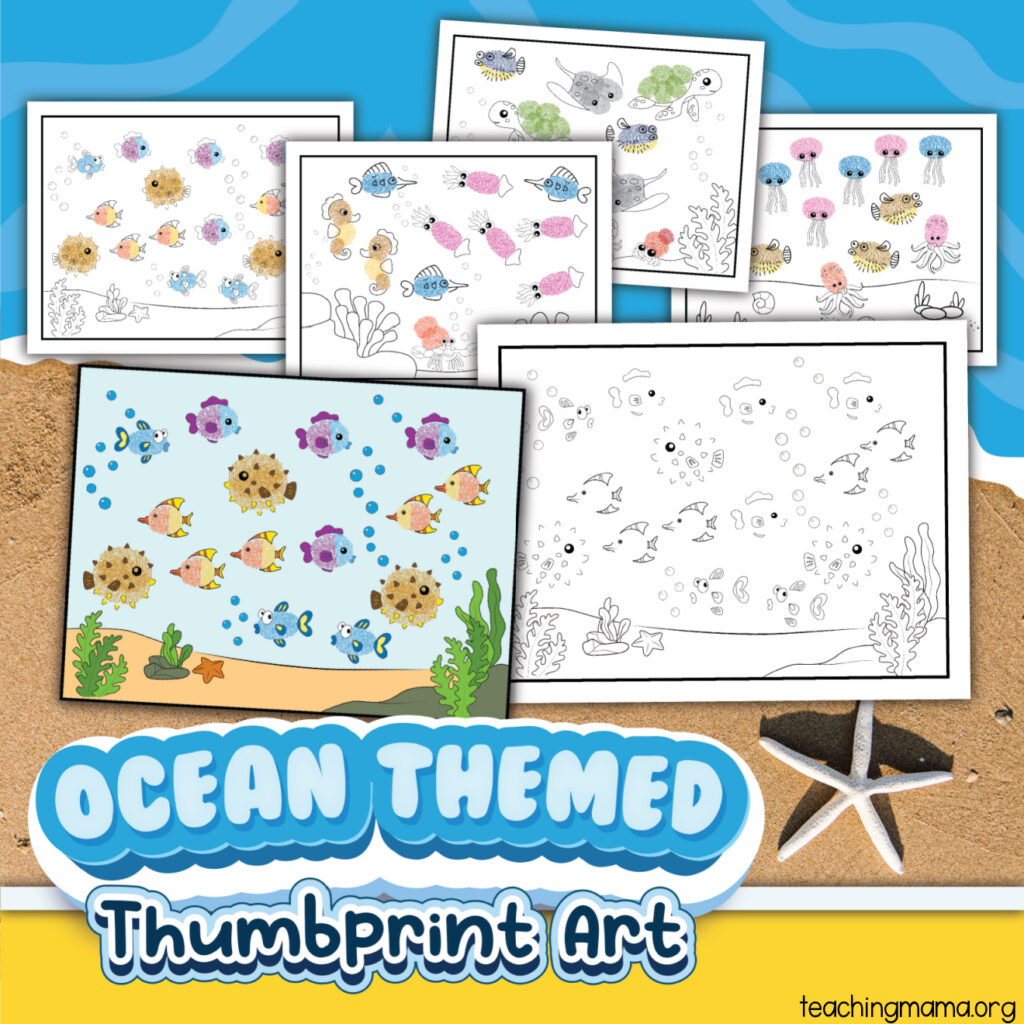 Materials Needed:
There is no prep for this activity. To complete the projects, just have the child stamp their thumb onto an ink pad and then stamp it onto the page. There are blank spots where each ocean animal is, but you may need to guide the child on where to stamp.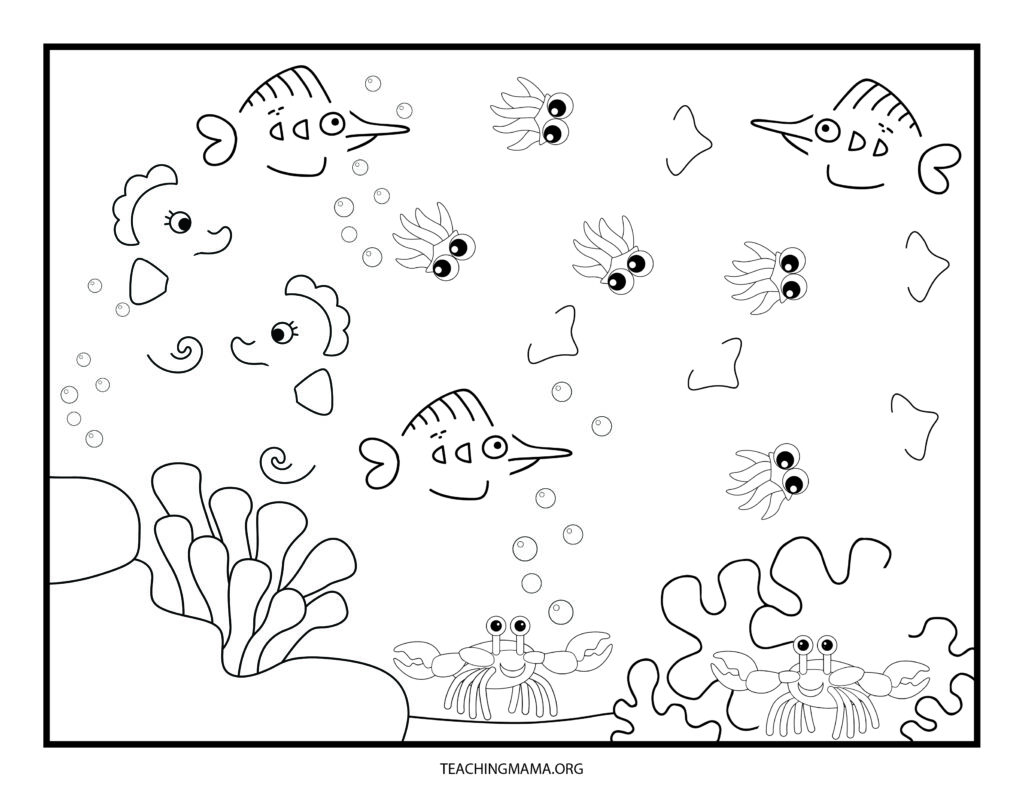 There are 8 printable pages in this download. At the end of the printable packet, you'll see a guide for each printable to help you know what each picture should look like.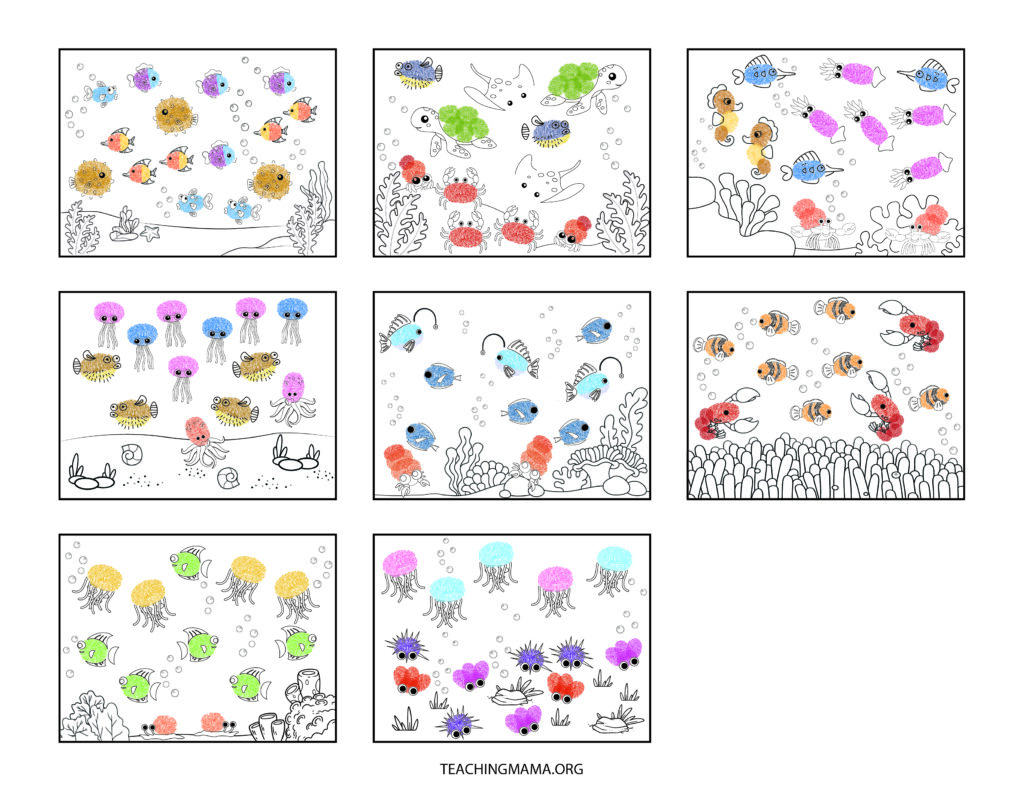 My 7-year-old enjoyed this activity!
This would be a fun summer activity or a great activity for an ocean unit.
If you'd like to download this free printable, just click below!