We're having unseasonably warm temperatures this winter, which inspired me to create this melting snowman craft. I mean, if we did have any snow right now, this is what would a snowman would look like!  This craft is so cute and easy to make!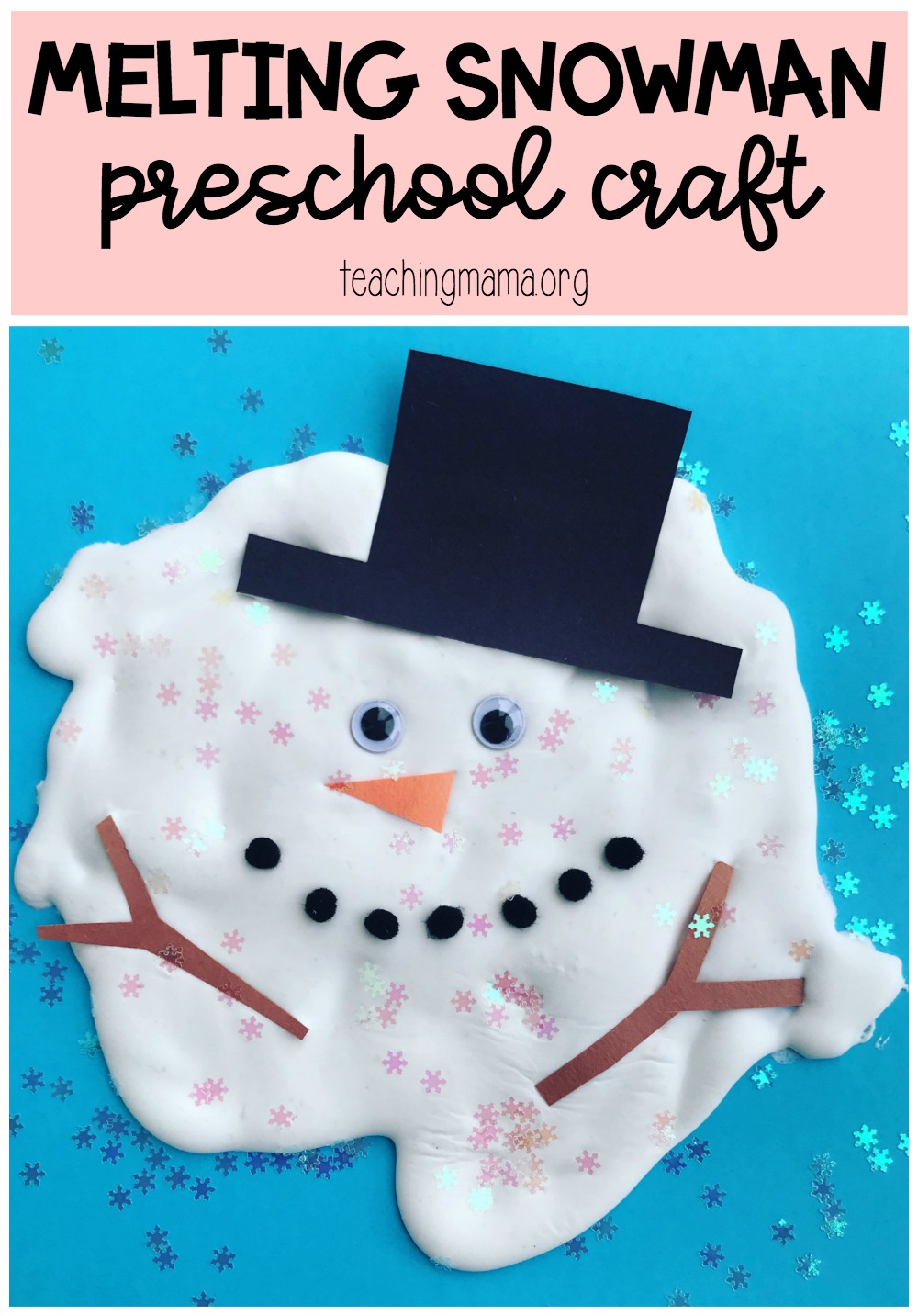 We used our homemade puffy paint recipe, which dries puffy and makes this craft look unique!
Here's what you need:
1.5 cups of shaving cream (The best kind is Barbasol – off brands make the puffy paint not work as well)
1/2 cup Elmer's white glue
1/4 cup flour
bowl
spatula
plastic baggie or squeeze bottle
scissors
paper
googly eyes
tiny black pom poms
snow sequins (mine is from Target)
Begin by pouring the shaving cream, glue, and flour into a bowl and stir it all together. Scoop it into a plastic Ziplock baggie, seal it shut, and then snip one corner of it.
Squeeze some of it onto the paper. It doesn't have to look pretty. Then you'll use a paintbrush to spread the paint around to look like a melting snowman.
Then add other items to the snowman, such as a black paper hat, googly eyes, orange paper nose, paper twig arms, and whatever else you'd like! You can make it look mixed up like this one…
Or put together, like this one!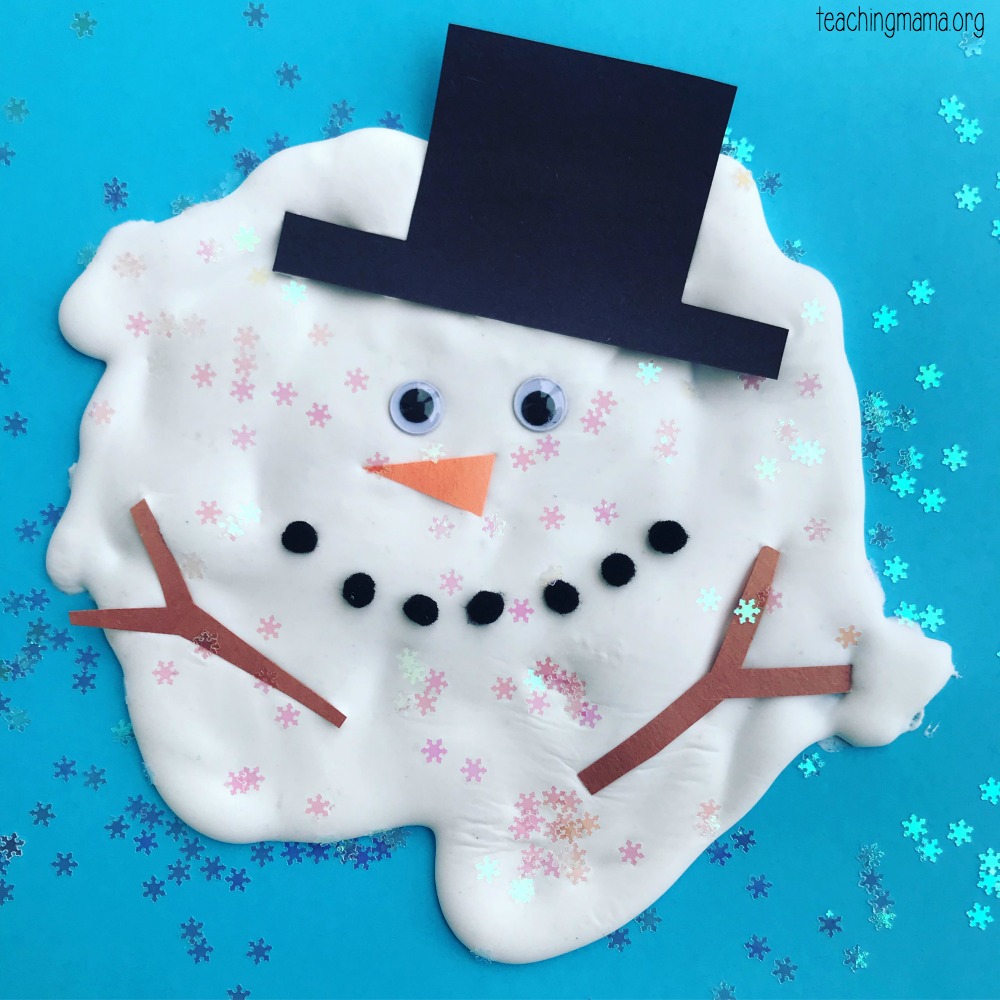 After you make this, let it dry for several hours. It will still be puffy, but you can touch it without anything moving out of place. Hope you'll try it out!