Letter Sound Matching Game
I love Target! Every time I'm there, I browse their dollar section. Last week, I found some adorable foam eggs! I grabbed a few packs and I'm so glad I did because they were sold out a few days later! When I snagged these eggs, I thought they would make a great alphabet letter matching game, but I realized we've done a lot of matching games (like this one) and my son is working more on beginning letter sounds. So, I created a letter sound matching game for my 4-year-old.
For this game, I put the letter name on the top part of the egg and its beginning letter sound picture on the bottom. You would not need to do all 26 letters, but choose a handful of letter sounds to focus on.
To download a copy of these letters and pictures, click here —>  Letter Sound Matching Game
Then just cut out the letters and pictures and use glue or double-sided tape to adhere them to the egg pieces.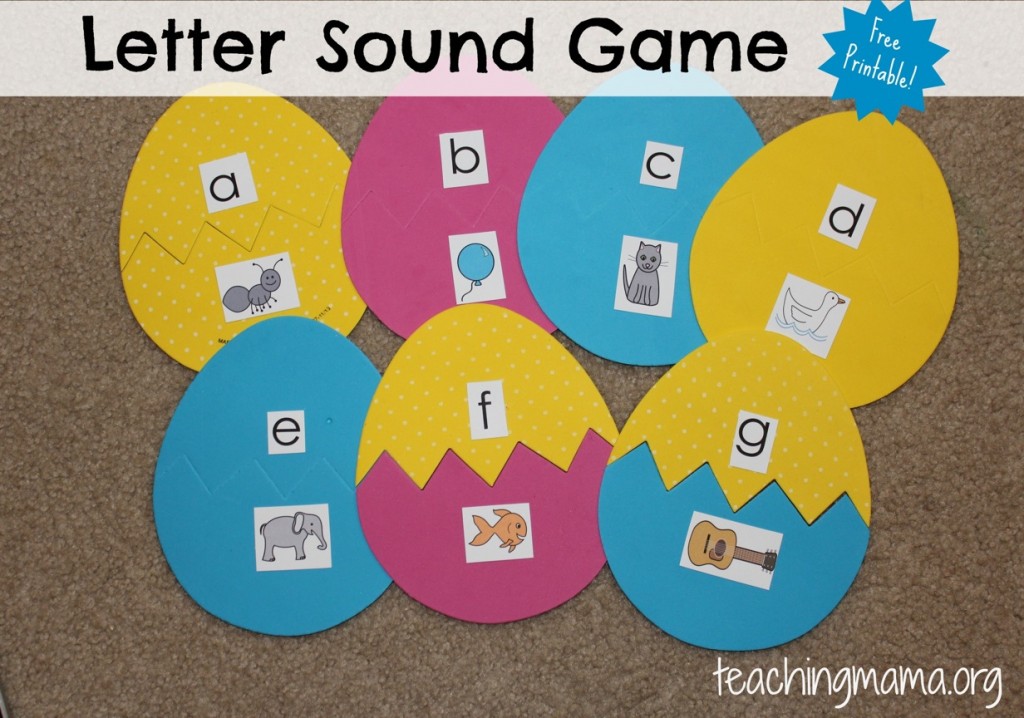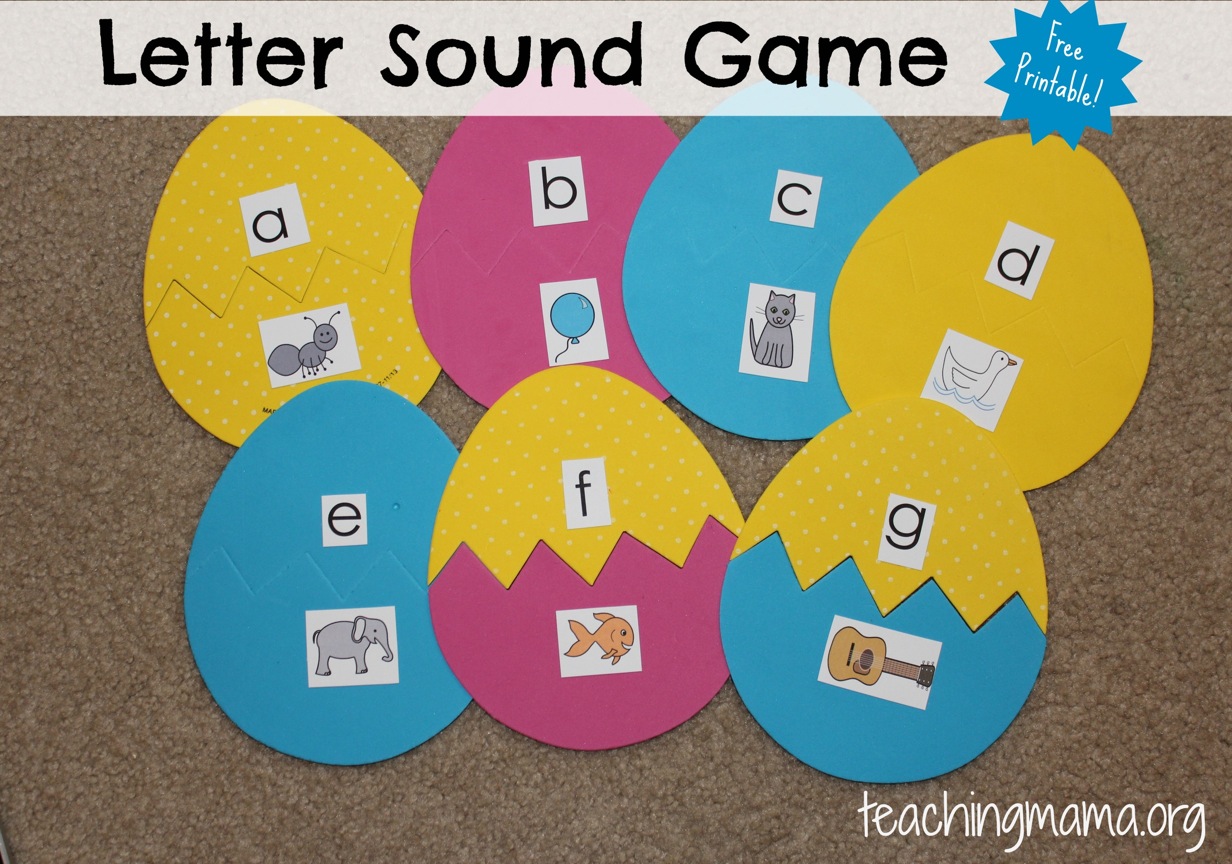 After you have the eggs ready, place them face-down.
Then flip over 2 egg pieces at a time and see if you find a letter match! Keep playing until you find all the matches. The person with the most matches wins.
Identifying beginning letter sounds is an important skill for preschoolers to work on. It is not always an easy concept for kids to understand. If your child struggles with identifying the beginning sounds in words, then this would be a good game to try!
He enjoyed putting the egg pieces together when he found a match!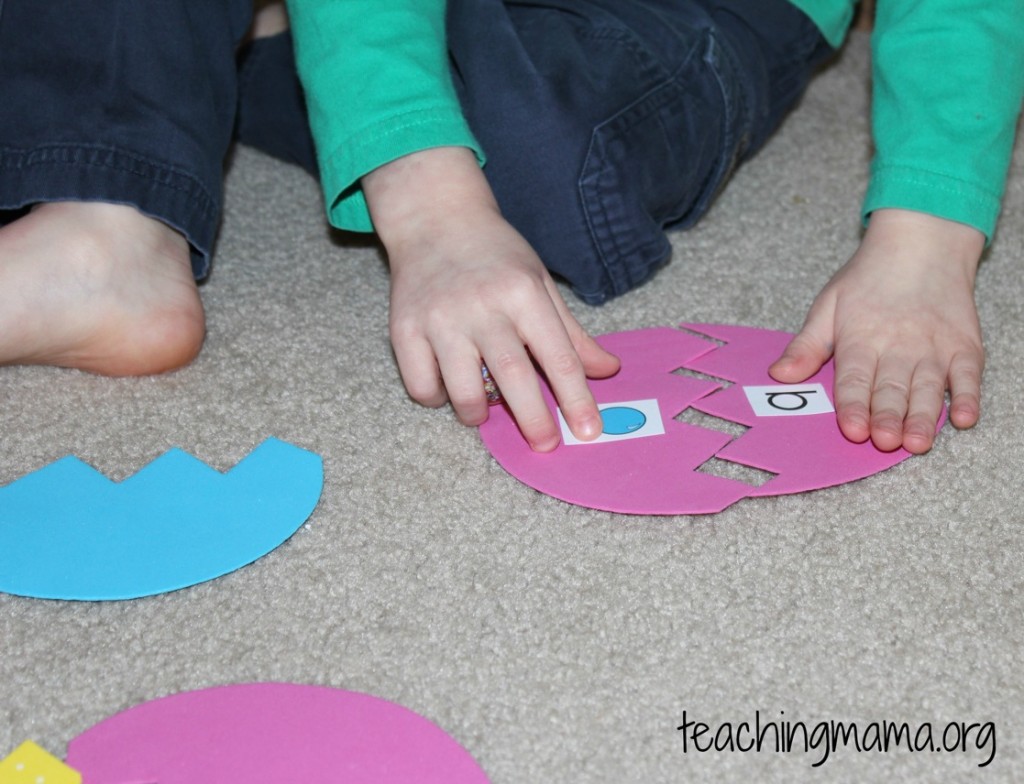 I loved hearing my preschooler say "elephant–'e', 'e', it has an 'e' sound".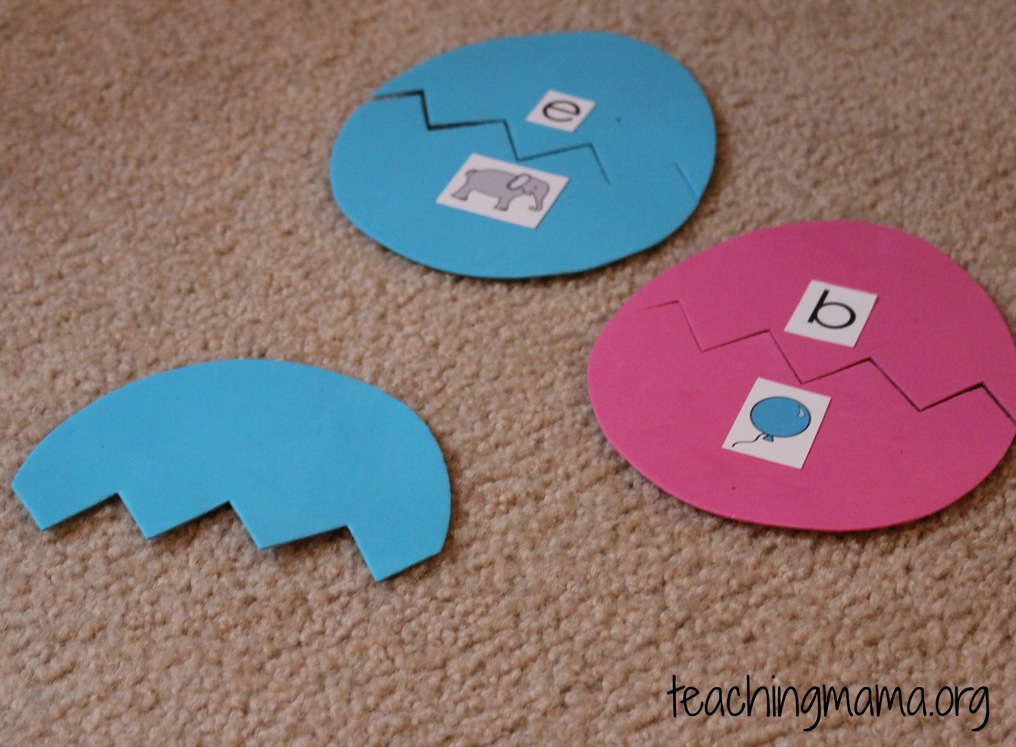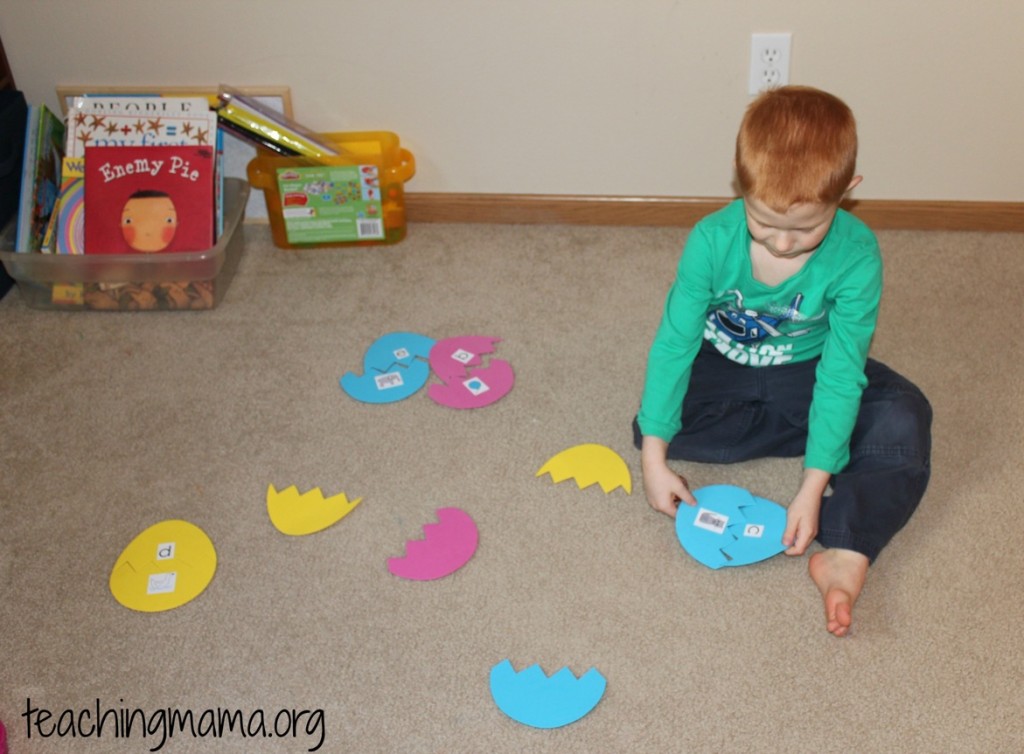 It was a fun game that we will be playing frequently!!
We also created an Easter craft with these foam shapes. I picked up bunnies and chicks in the dollar section of Target for this craft.  Troy decorated the egg pieces and then we glued it onto construction paper with a chick in the middle.  We added Easter grass to the bottom and a cute lil' bunny on the side.
So get yourself to Target and pick up some of these foam shapes before they are gone!!