Are you looking for a few ways to keep kids busy? Try these 5 unique ways to paint with kids! I promise, they will love it!!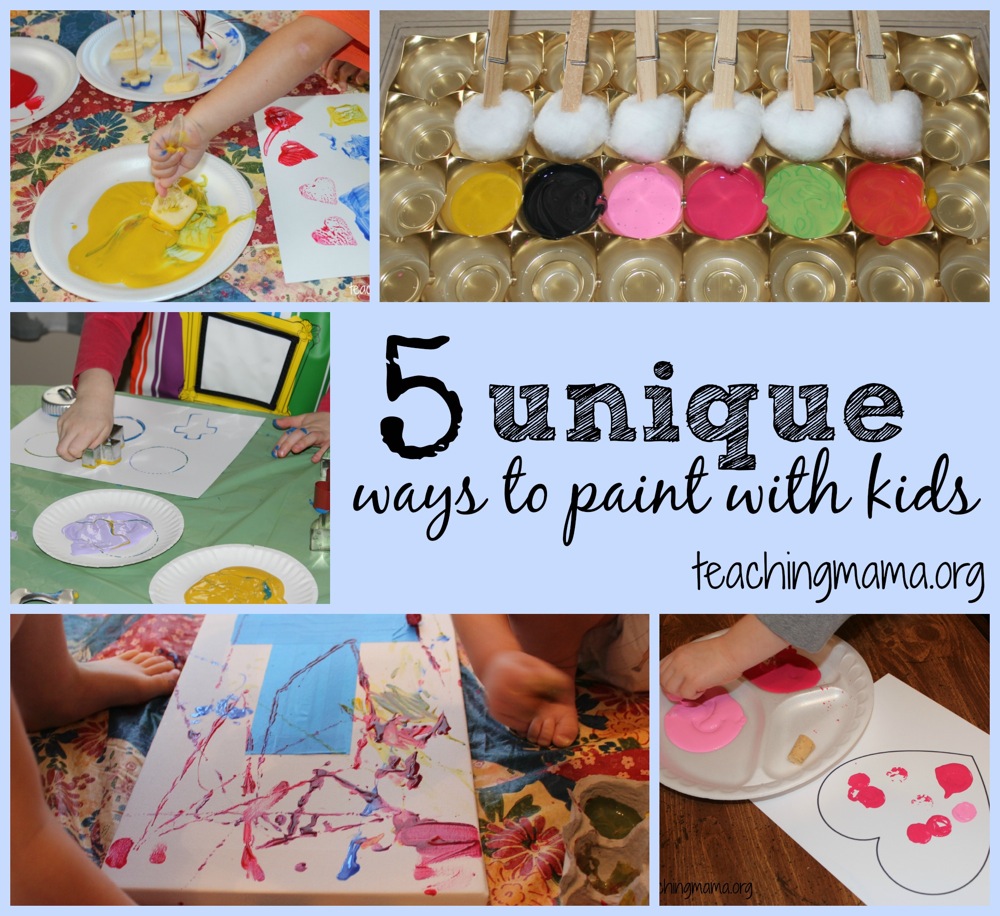 1. Apple Stamping
One way to paint is with apples! Just cut them into shapes, put a toothpick in them and dip them into the paint. You can see more on how we did this on this post.  You could also try potatoes or other fruits/vegetables.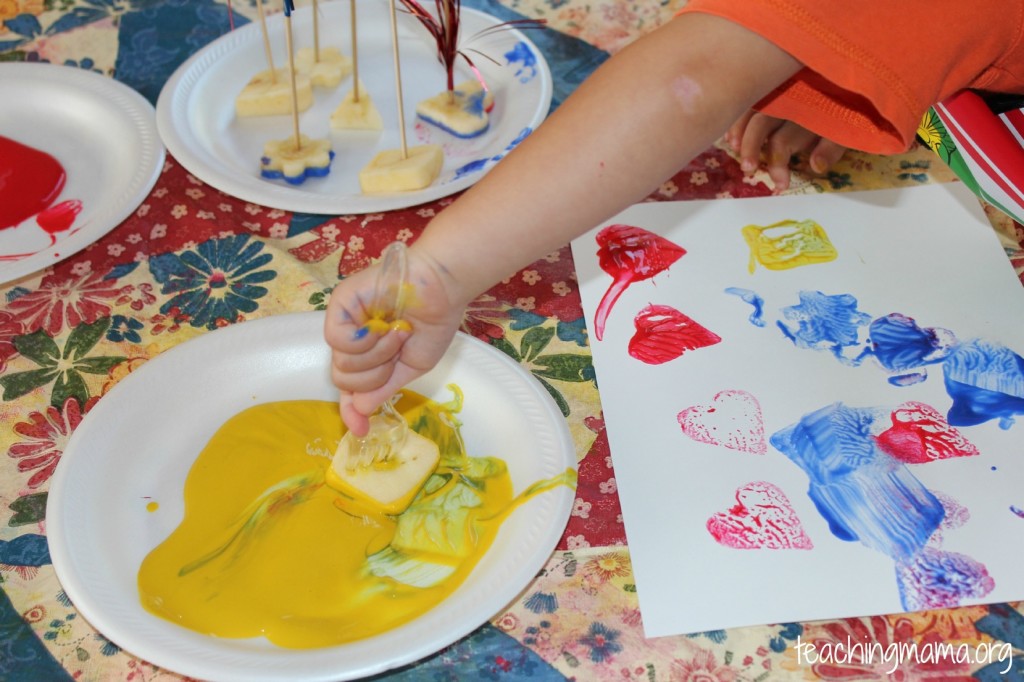 2. Painting with Cotton Balls
My toddler really loved this way of painting! I simply put clothespins on cotton balls and had him dip it in the paint. Then he had fun creating art on paper.
3. Cookie Cutter Painting
Another way to paint is by dipping cookie cutters in paint and stamping them on paper. It really can make some colorful art!
4. Marble Painting
A fun way to paint is with marbles! Simply dip marbles into paint and roll it onto paper. Or you can use a canvas, like we did in this Easter craft. After rolling the marbles, my kids thought it would be fun to smear paint with their hands! I guess it turned into a sensory activity.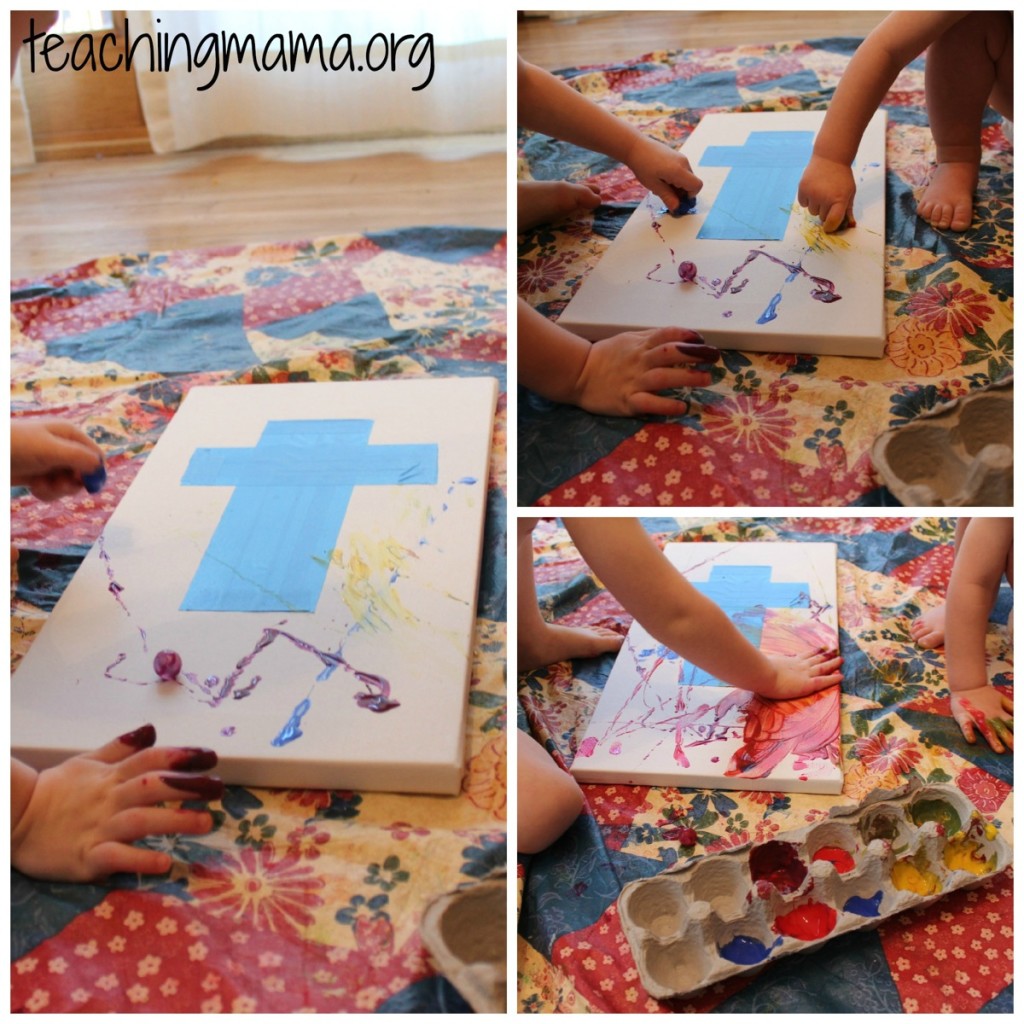 5. Stamping with Corks
A really simple way to paint is with corks. Just dip the corks into paint and stamp away!
Have fun creating art with your kiddos!