Tinker Tray – STEM Activity for Little Learners
My boys are really into building right now. Any chance they get, they are building something! I love it and definitely encourage this activity. I was cleaning out my catch-all drawer, and I came across a bunch of baby food pouch lids that I've saved and I decided they would be a great material for my boys to build with. After doing some digging around the house, I came up with a tinker tray for them to create with.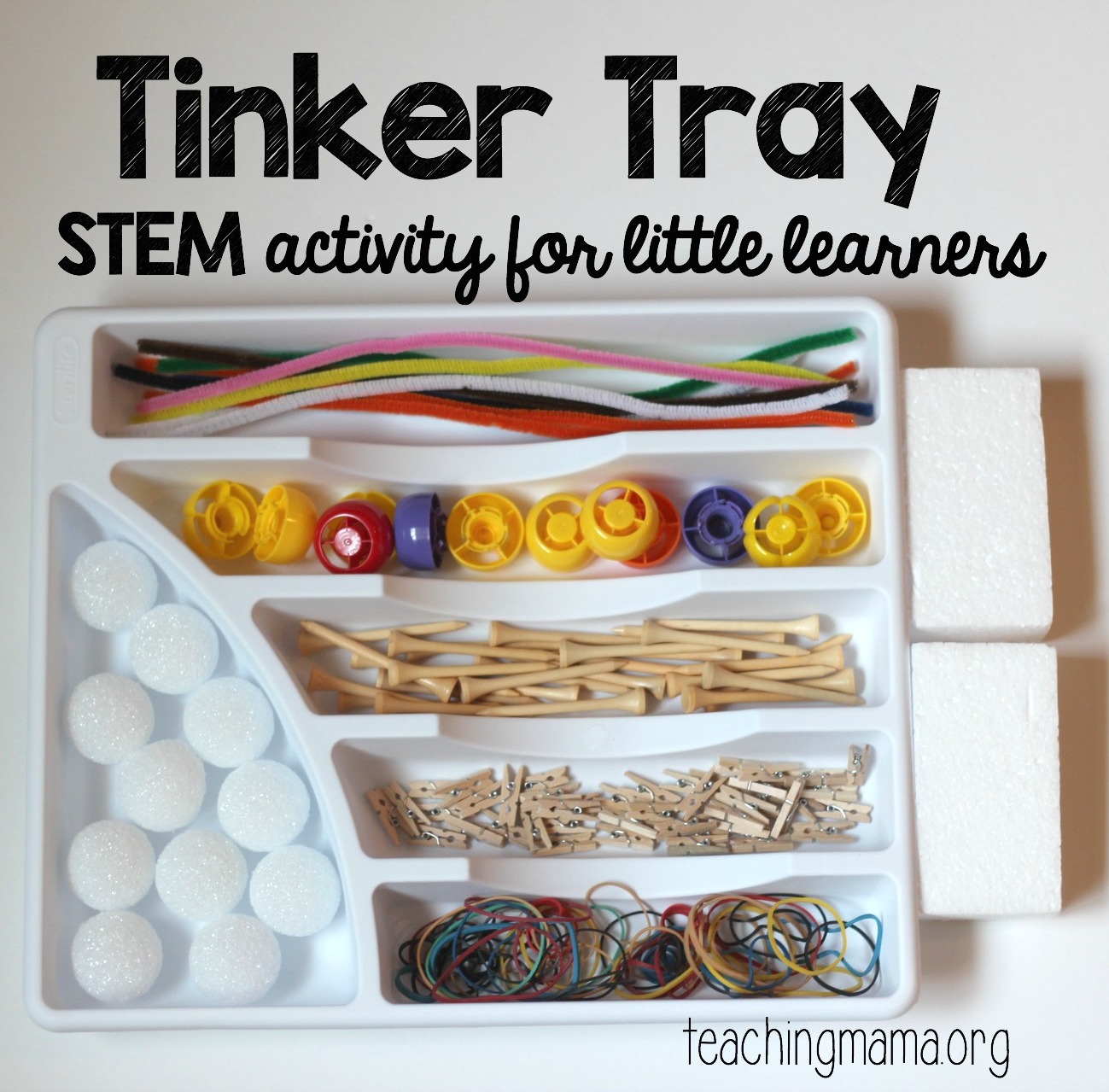 So what is a tinker tray anyway? A tinker tray is a tray full of materials that kids can create with. You can use them to make art, build, or just play with. There are all sorts of tinker trays (which you can see at the bottom of my post) so yours doesn't have to look like mine! But I will say that this tinker tray was a huge hit at our house and my kids loved it!
Here's what we used:
silverware divider (from Walmart)
pipe cleaners
styrofoam balls
rubberbands
small clothespins
golf tees
styrofoam blocks
baby food and applesauce pouch lids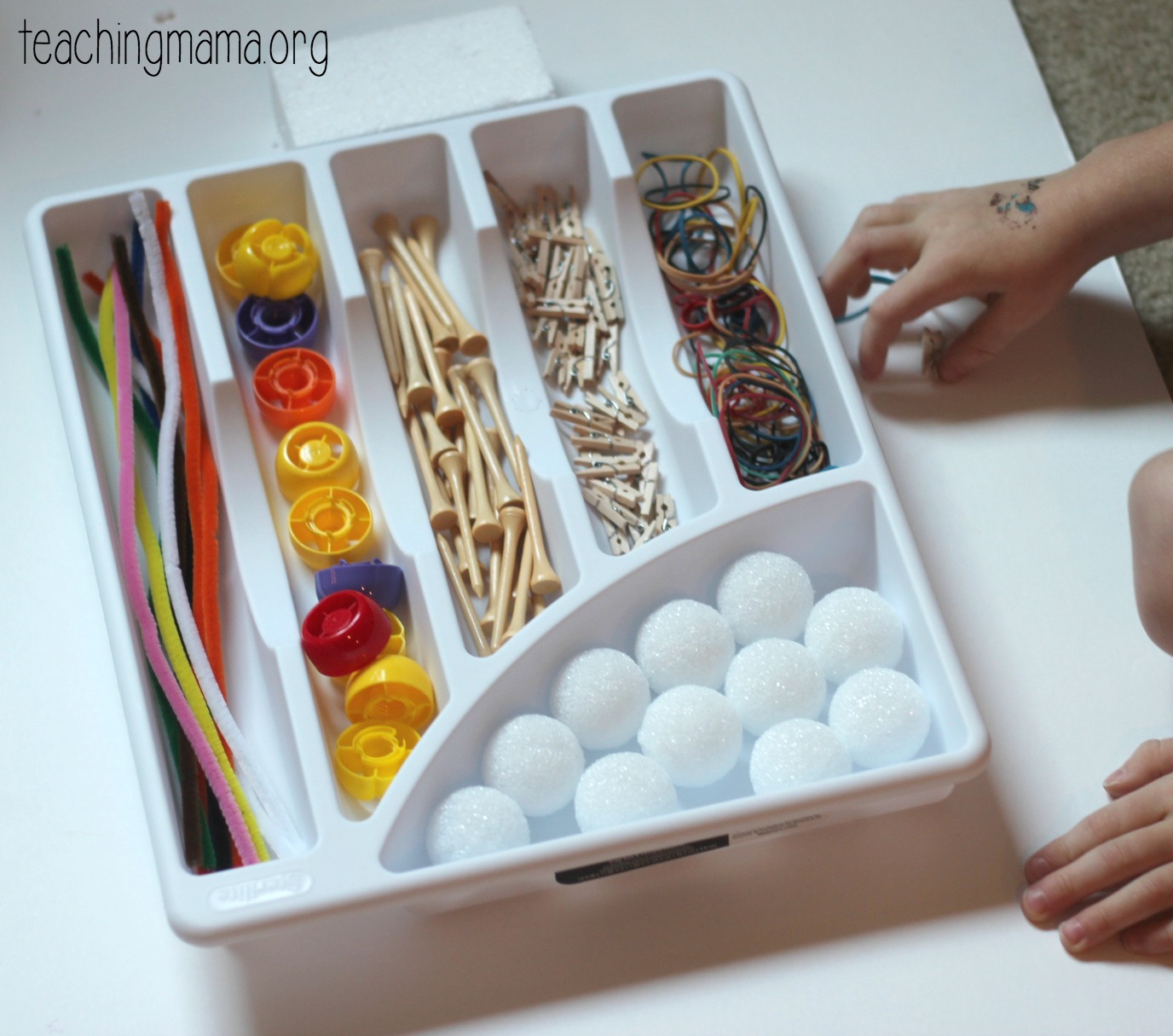 There are no directions with a tinker tray. Just let them explore and create! They found out that the golf tee goes into the back side of the round lids, so they became wheels for cars.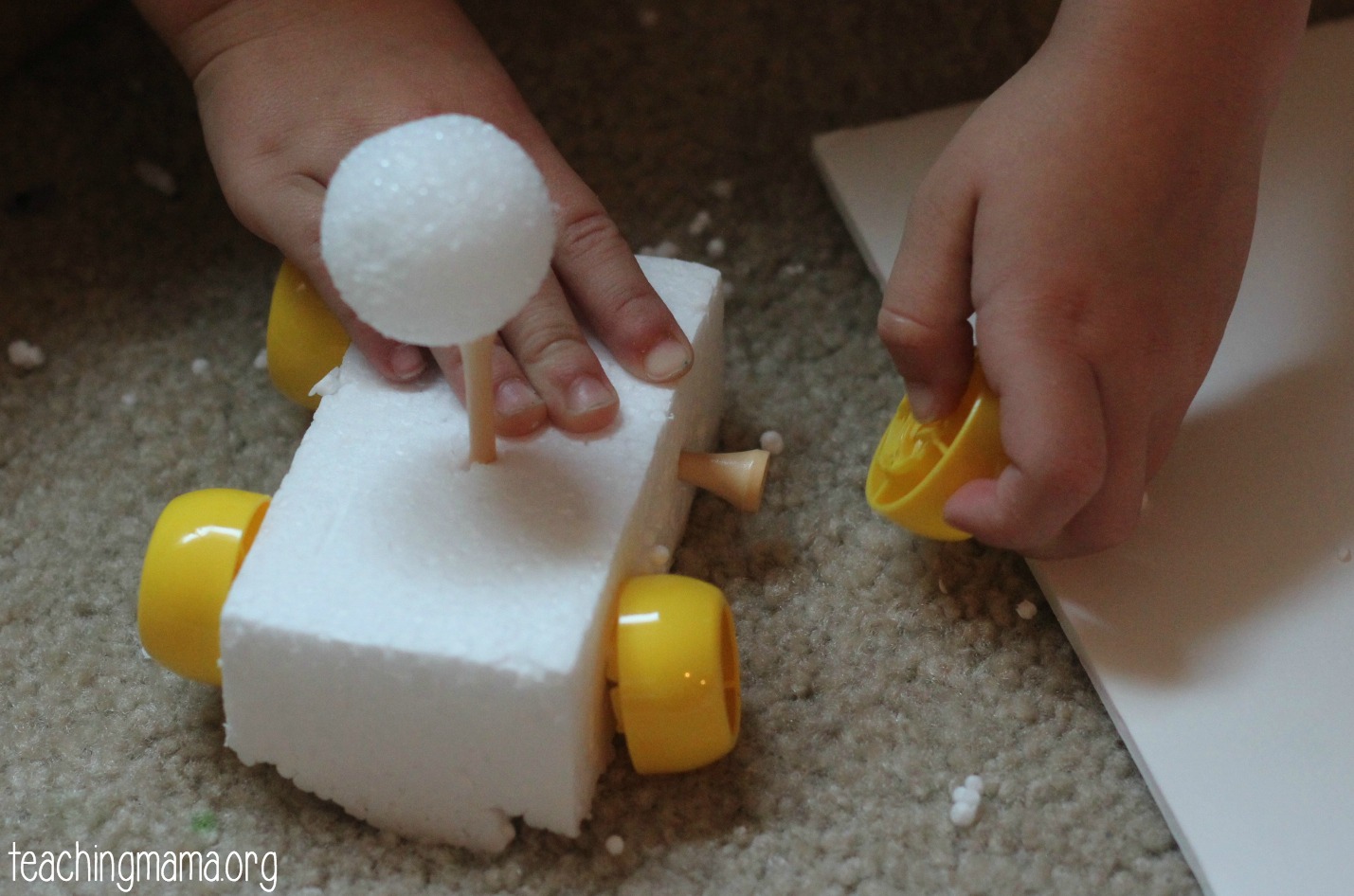 The styrofoam balls were definitely fun to build with. They had to dig a hole with the golf tees and then they could put it into the golf tee.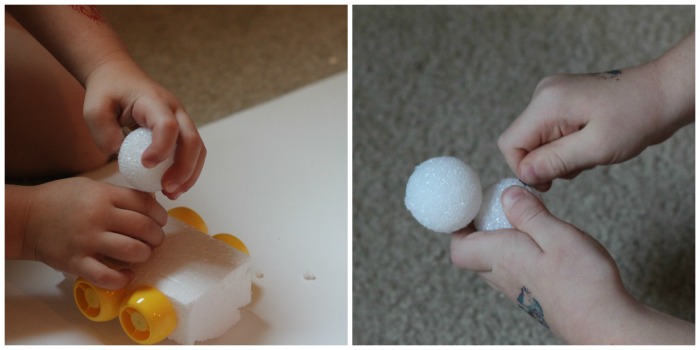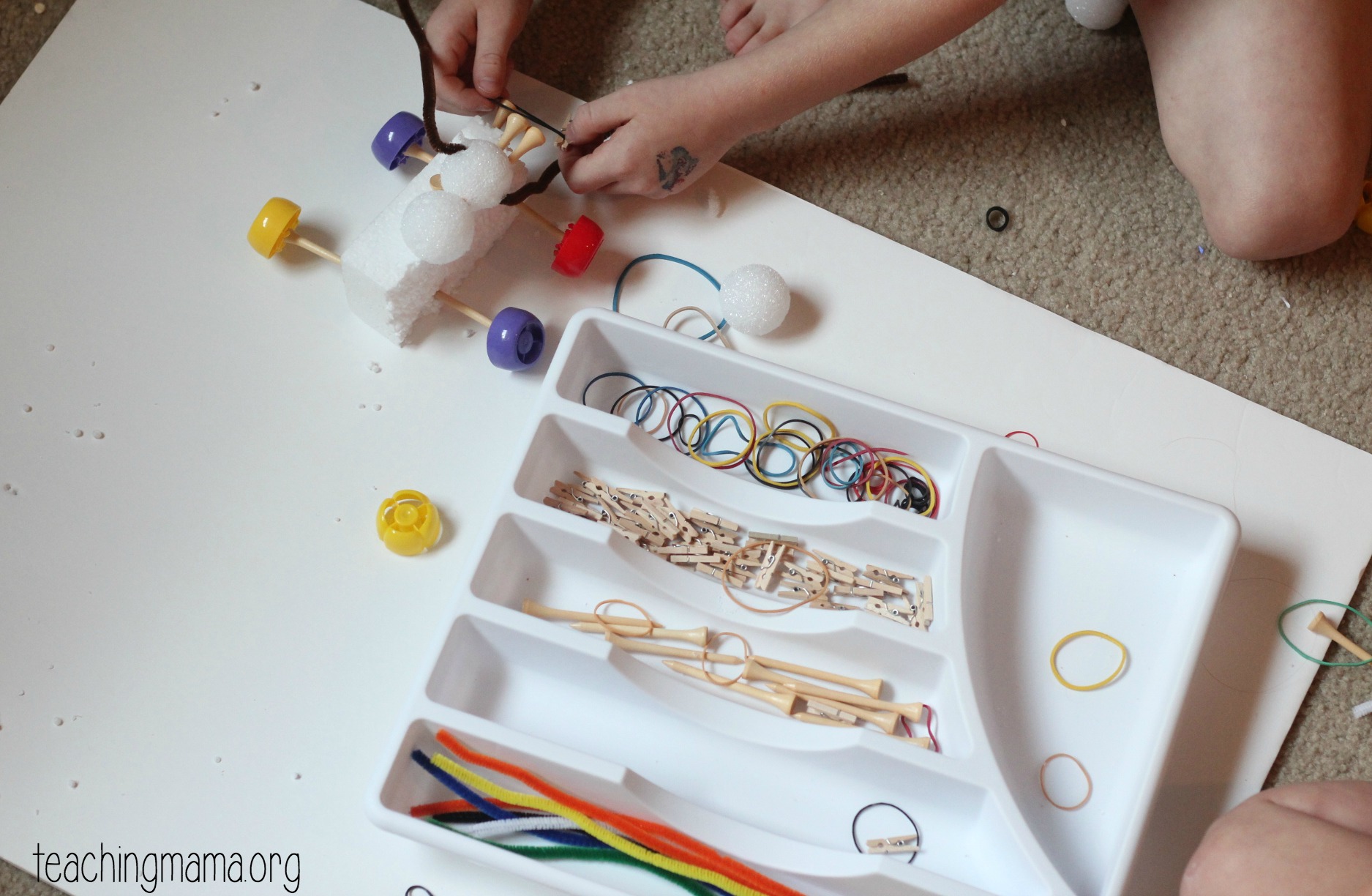 I was thrilled just watching them busy building and creating for over an hour. (The hardest part was keeping baby brother away from wrecking their work!)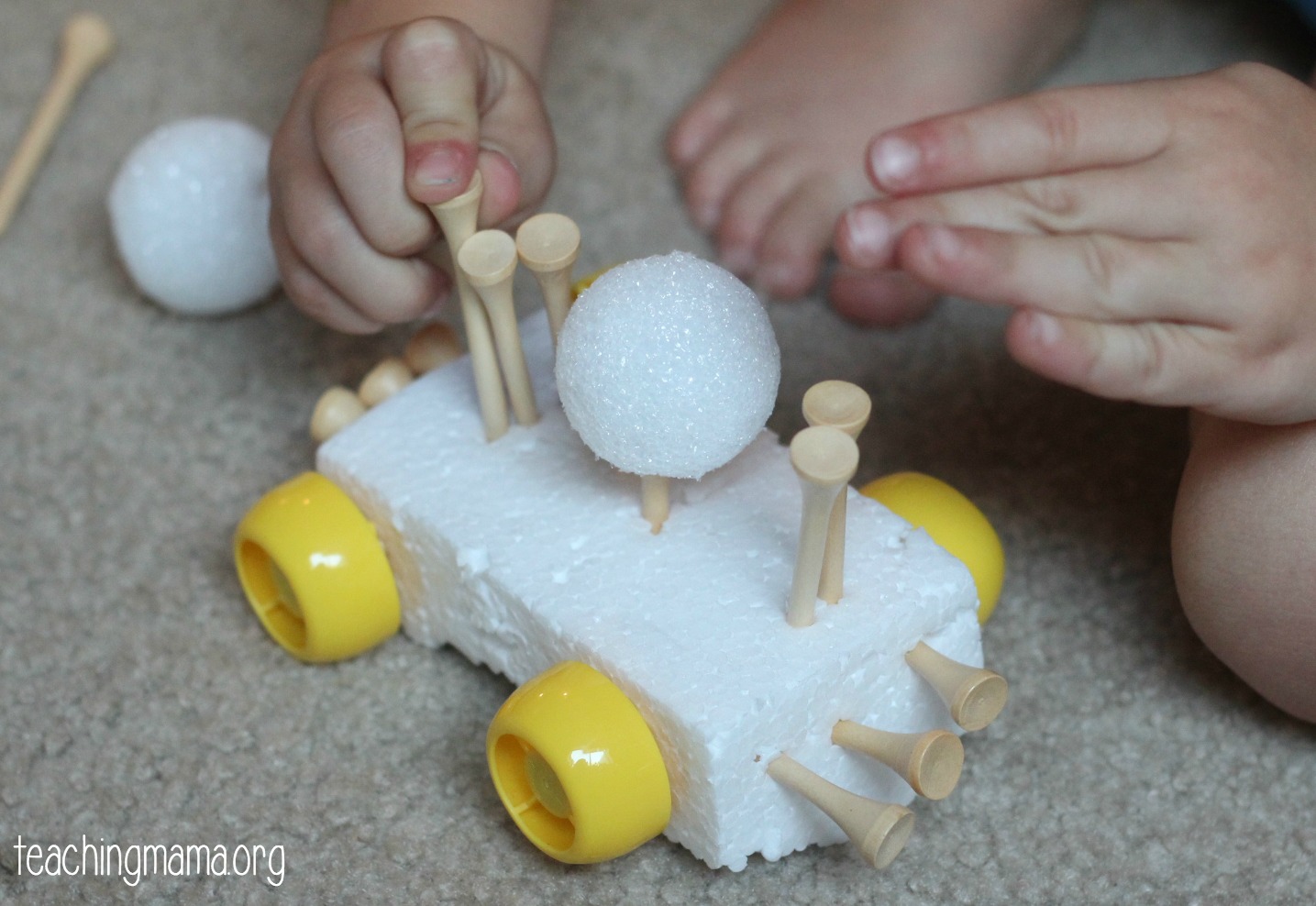 A very satisfied builder. 🙂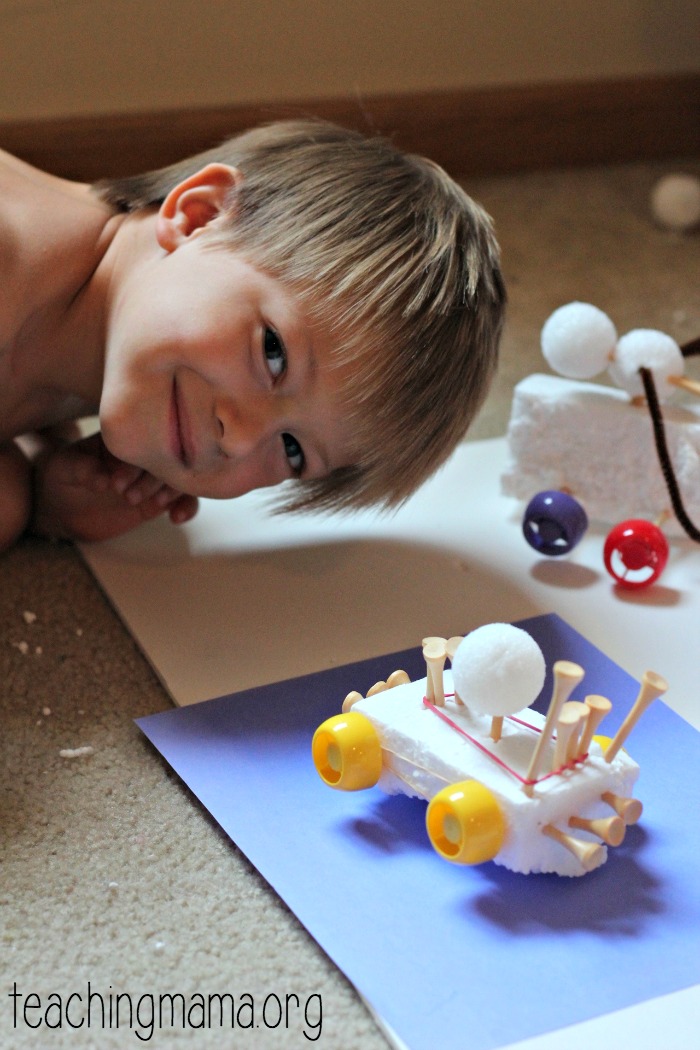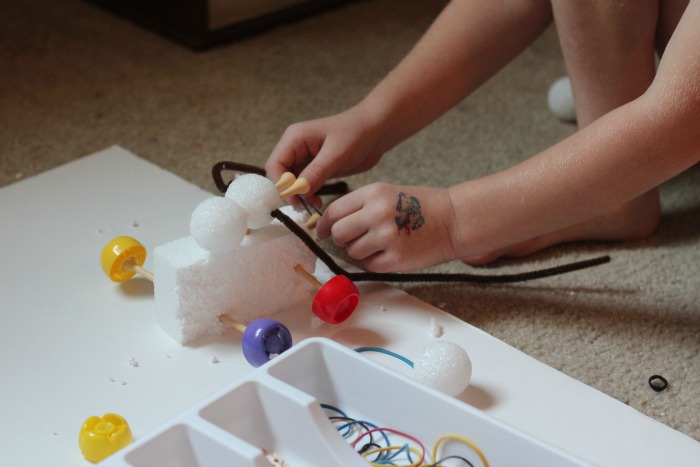 And their finished products!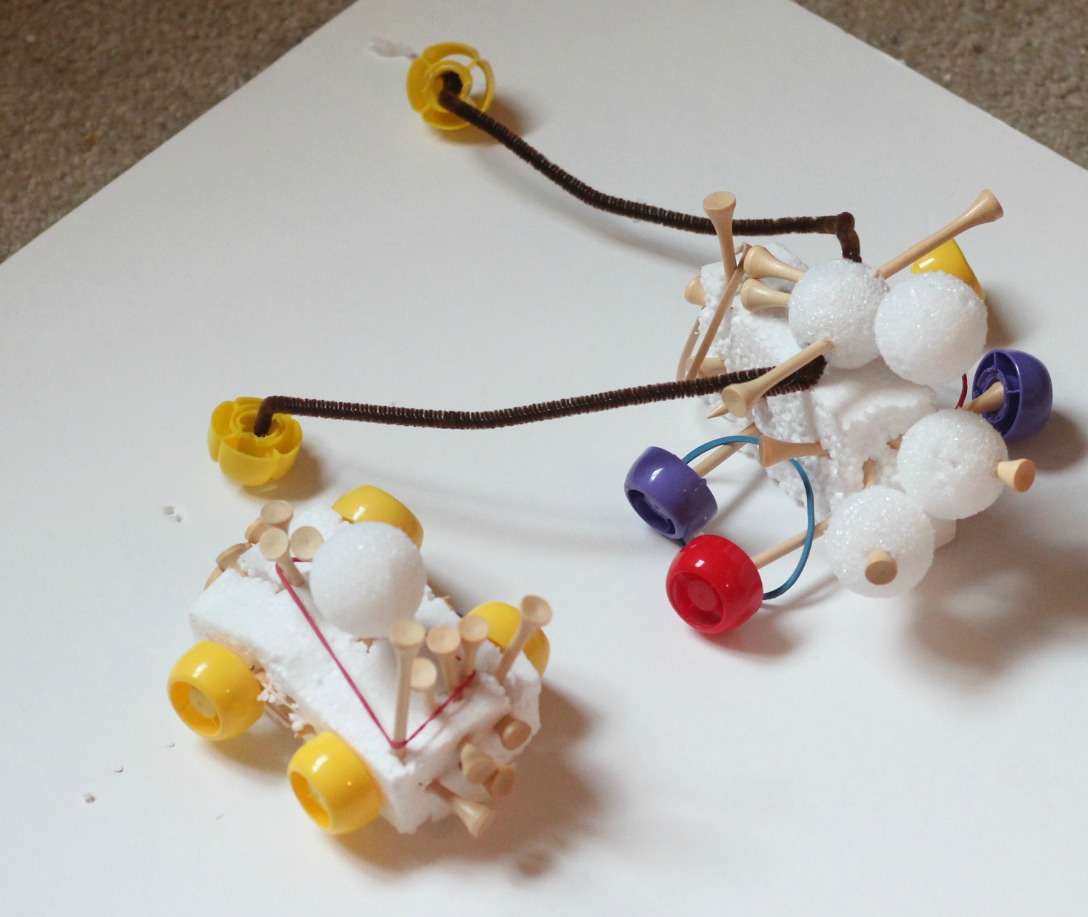 If you're thinking about making a tinker tray, you can check out some of these fabulous ideas out!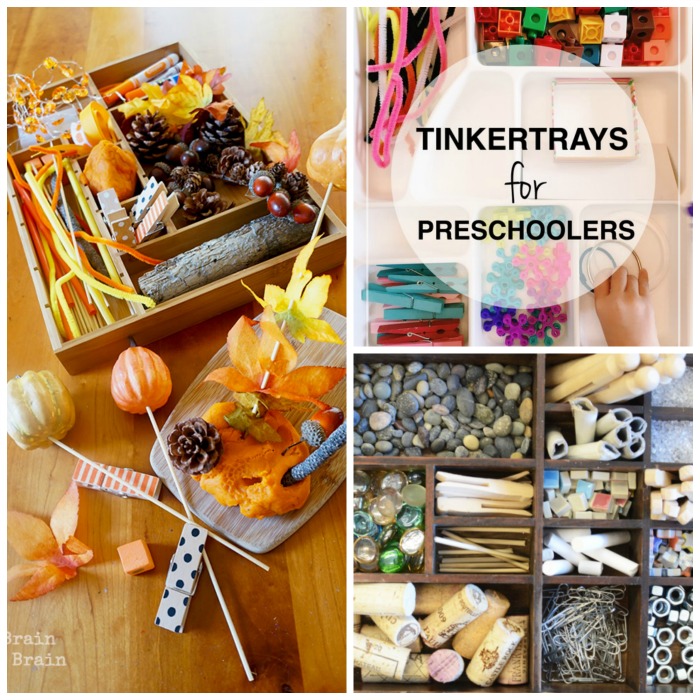 Fall Tinker Tray from Left Brain, Craft Brain
Tinker Trays for Preschoolers from Bambini Travels
Make Tinker Trays for Kids from Meri Cherry
Happy Creating!