I'm so excited to share with you our newest sensory bin! I was making some macaroni and cheese for my boys the other day and I realized the pasta shapes would make such a fun sensory bin! Thankfully, I had another box so I was able to quickly put together an insect sensory bin for my children to play with.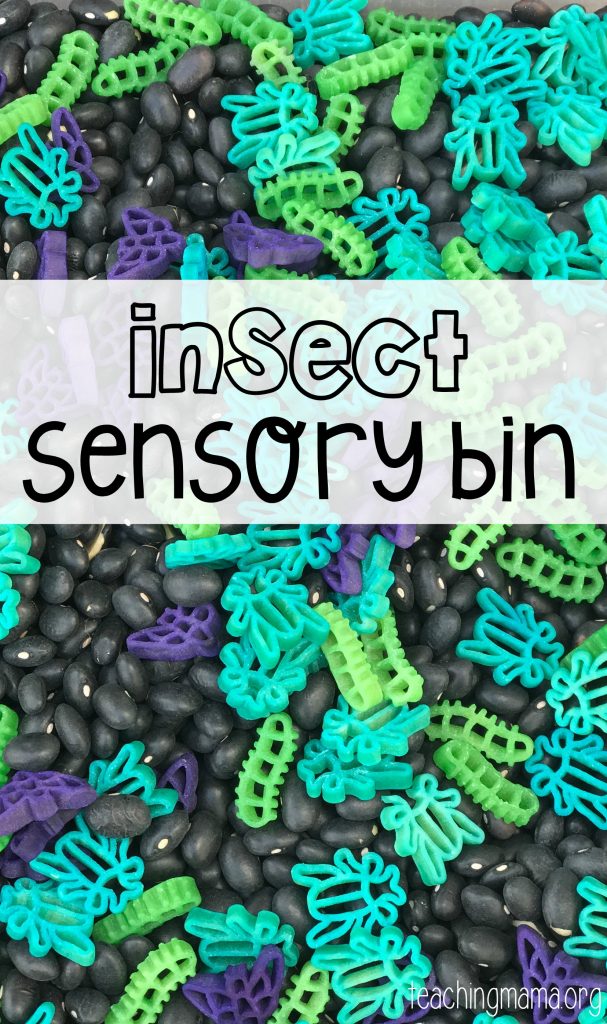 Here's what you need to make this insect sensory bin:
dry black beans
plastic tub
large Ziploc plastic bags
about 3 teaspoons of rubbing alcohol
food coloring
cookie sheet lined with wax paper or parchment paper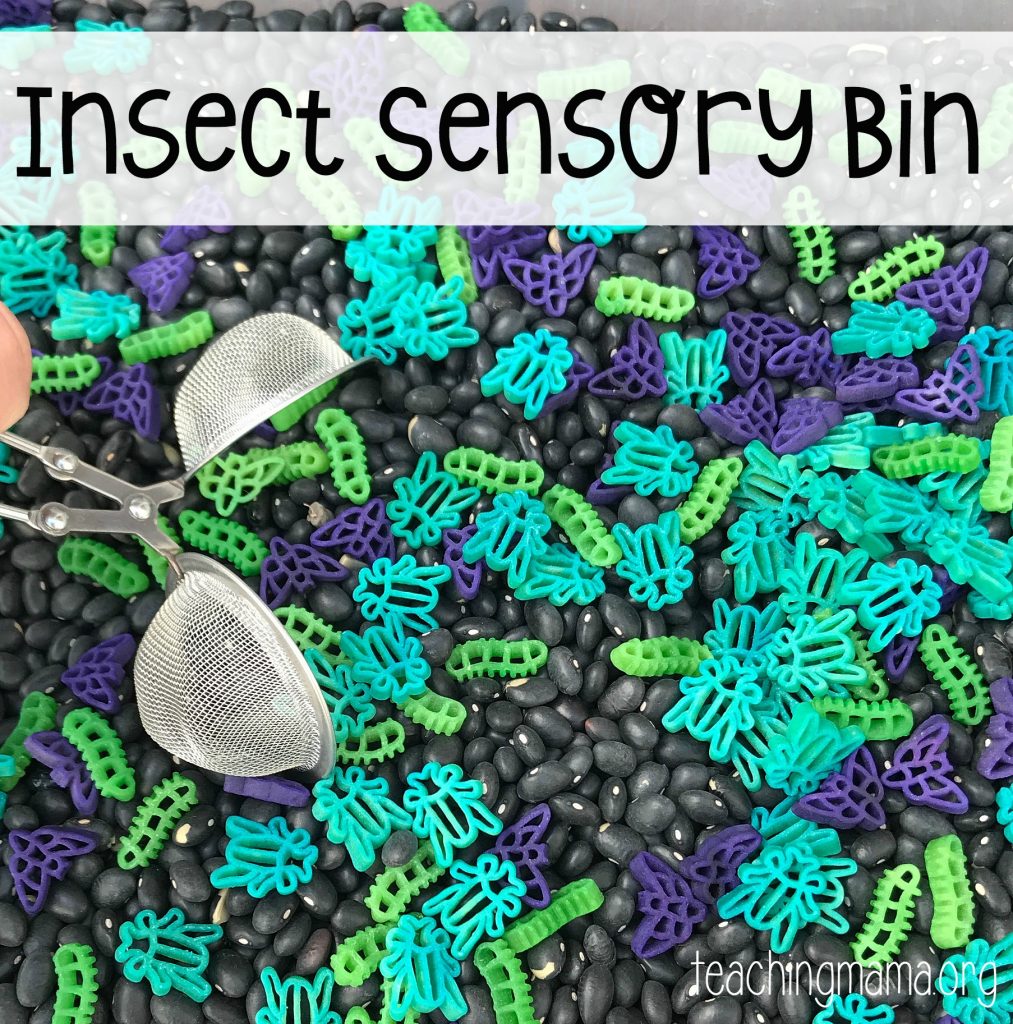 I picked up the Crazy Bugs Mac & Cheese from Target, but I'm sure you can find it at most grocery stores. I began by sorting the insects. There are caterpillars, beetles, and butterflies.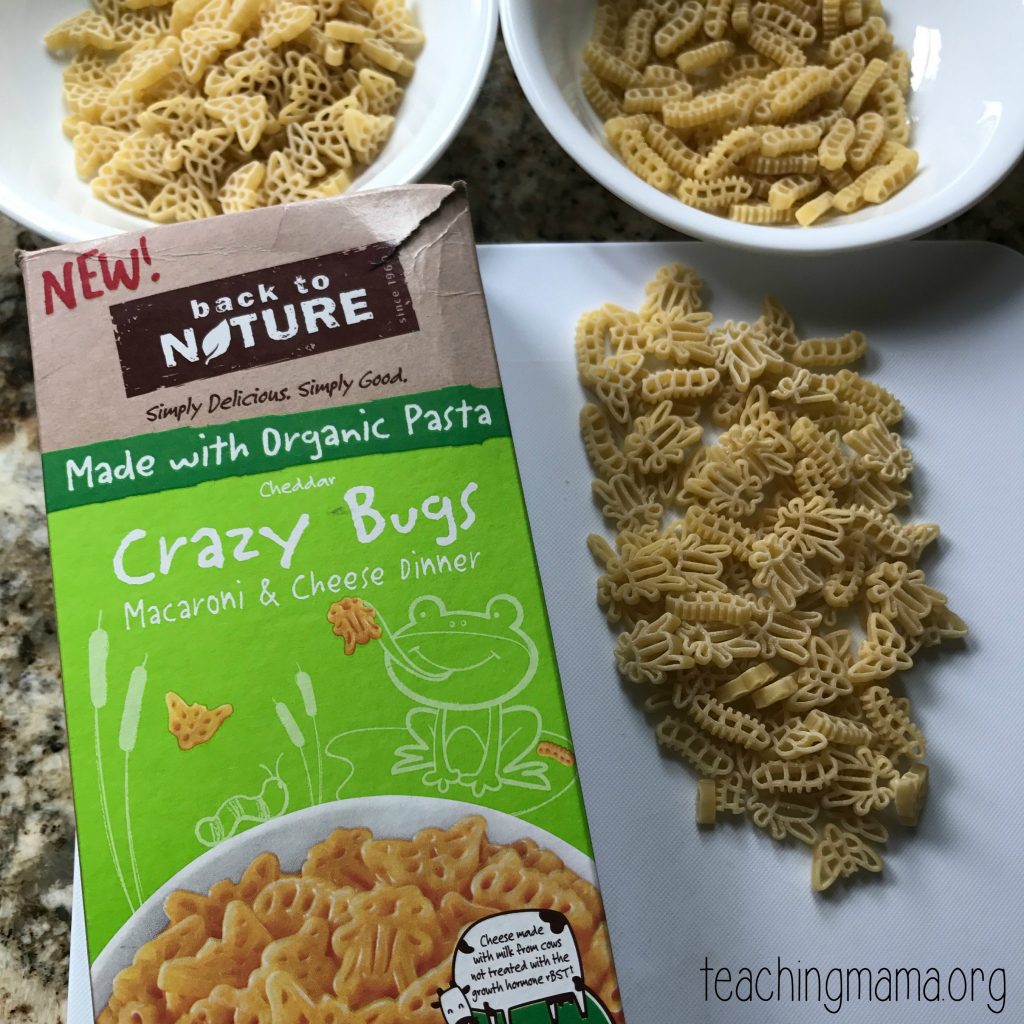 After they were sorted, I poured them in a Ziploc bag. I poured about 1 teaspoon of rubbing alcohol into the bag. I want enough so that it will coat the pasta, but not too much or it will be smelly and too watery.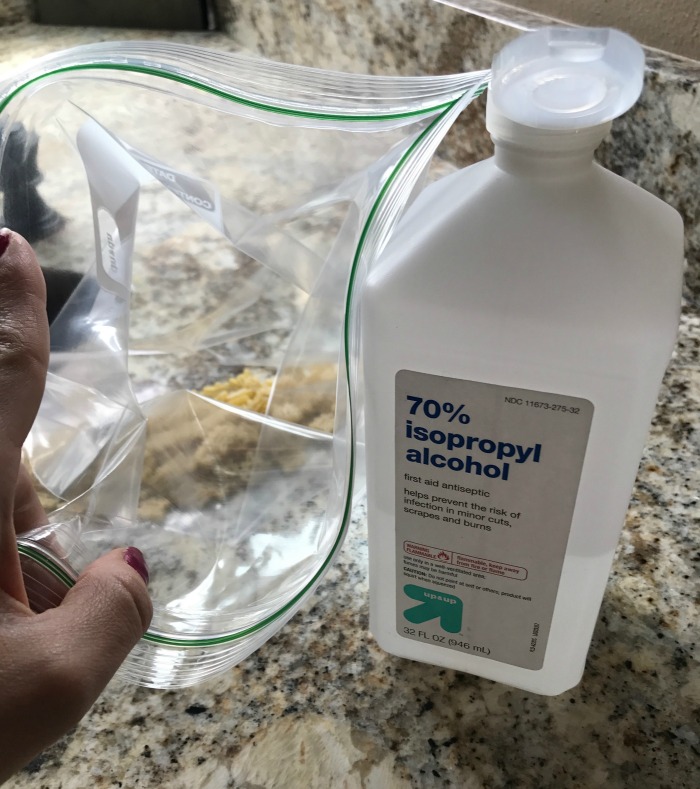 Then I put in 2-3 drops of food coloring.
I shook the bag around and then let it sit for 2 minutes or so. After that, I poured it on a cookie sheet lined with parchment paper.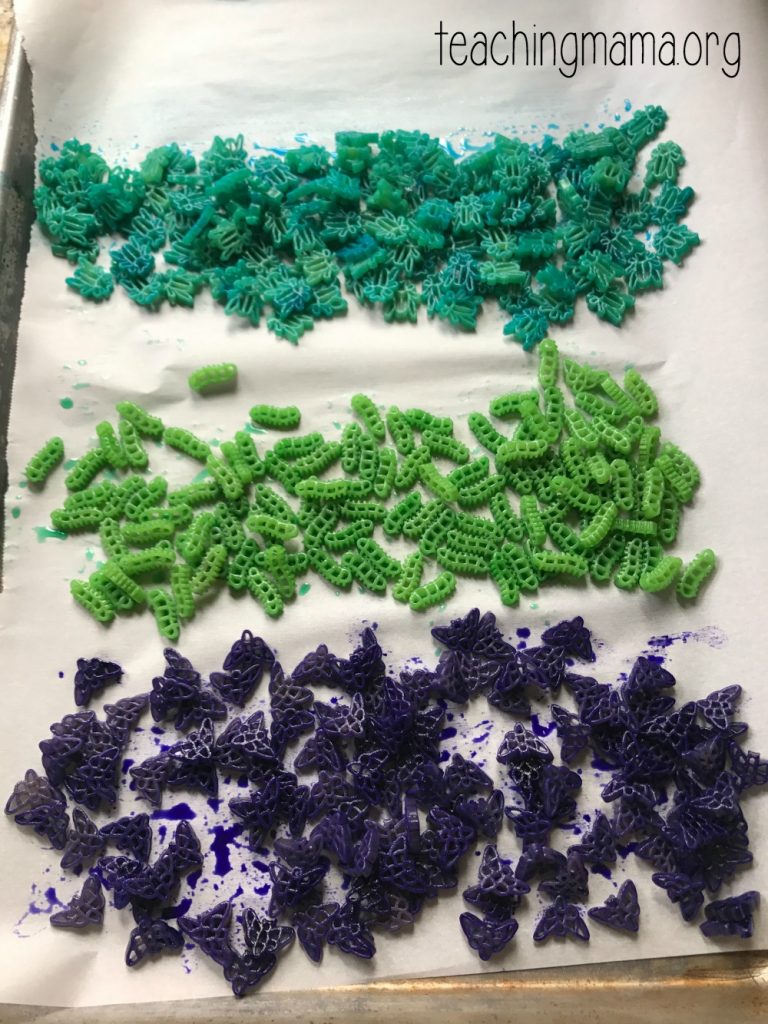 I let it sit in the sun for 10-15 minutes. Then they were dry and ready to play with!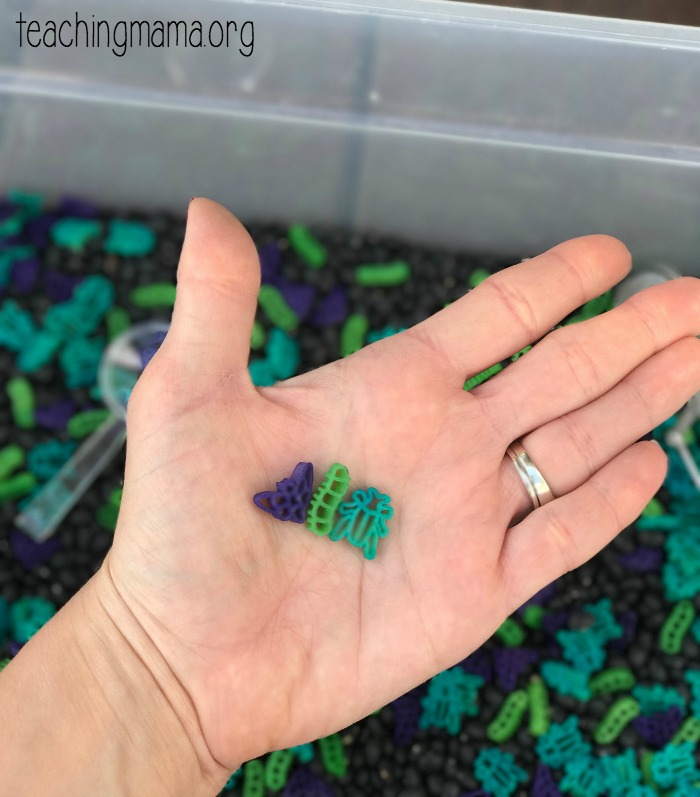 I added them to a bin full of dry black beans. They look like insects in the dirt!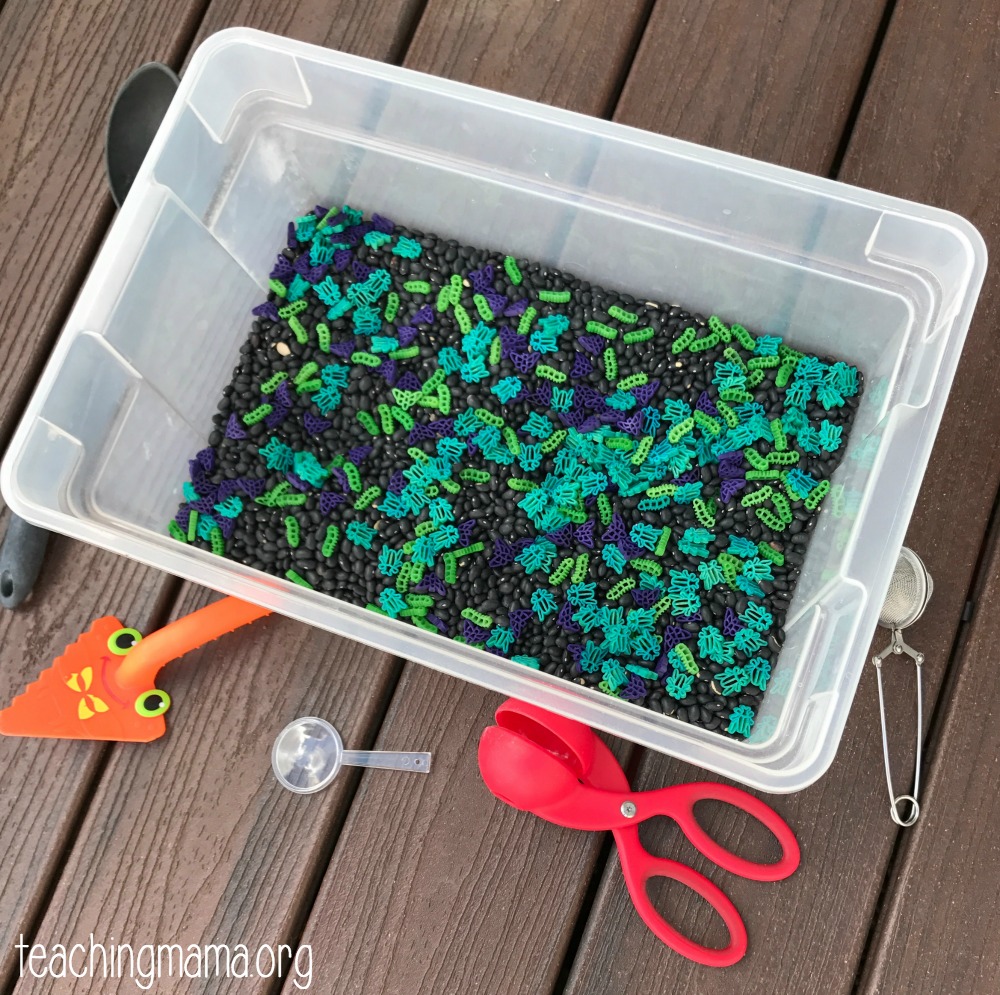 My 2.5 year old really loved this bin! Here are some things we did with the bin:
dramatic play with the insects
scooped with a large spoon
poured them in a jar
used a magnifying glass (more just for fun!)
practiced counting (I would say "Find three butterflies" and he would search for them.)
made patterns
This bin was a big hit and I'm so glad that box of mac & cheese inspired me to create a fun way to play! Hope you'll try it out, too!