Floating Flowers Sensory Bin
Are you looking for a fun sensory bin for spring? Look no further because this floating flowers sensory bin is one your kids will love!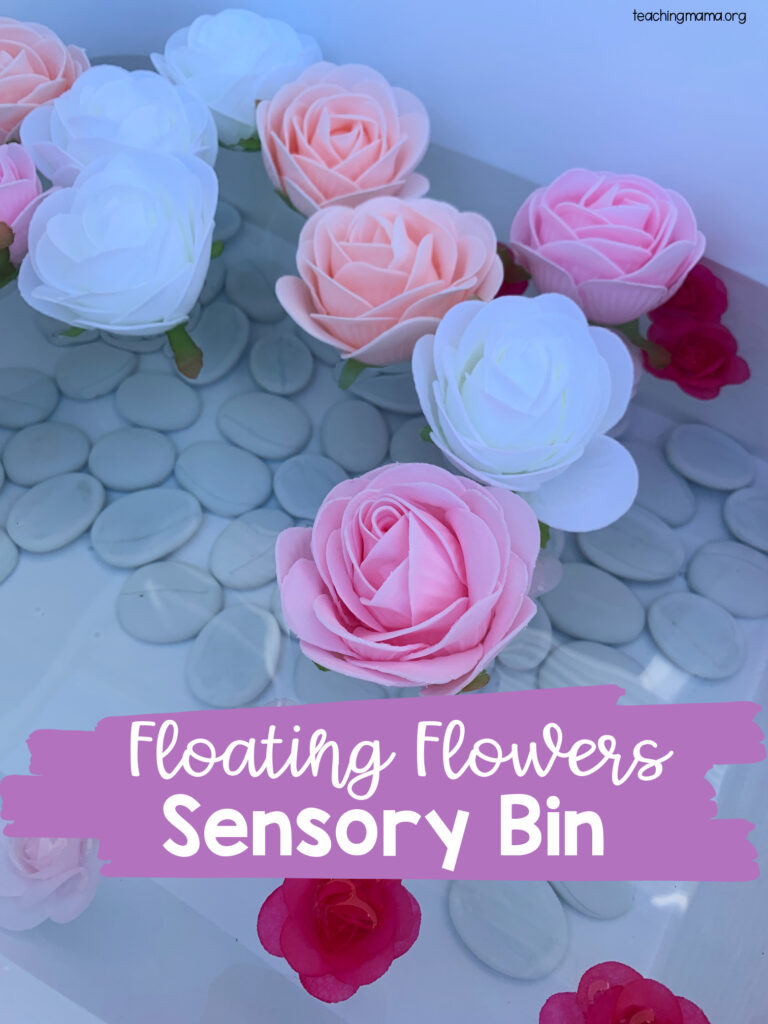 Spring is the season for planting flowers, which inspired me to make this sensory bin. I love to use water as the base of sensory bins because it's easy, kids love it, and it's great for sensory processing skills.
Here's what I used to create it: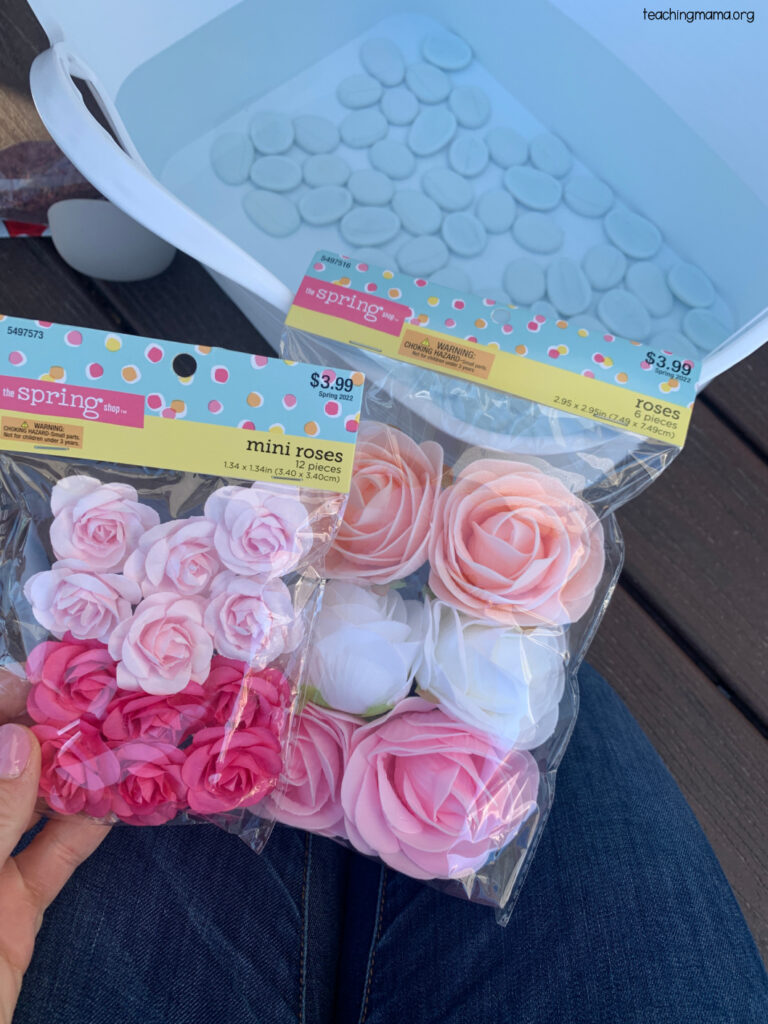 I purchased all of my materials from Hobby Lobby. They have some really cute spring items right now!
How to Make the Floating Flowers Sensory Bin
1. Lay the flat rocks or mosaic accents on the bottom of the bin.
2. Fill the bin with water.
3. Set the flowers in the water. The large ones floated just fine, but the smaller ones sunk easily.
4. If you want to add a scent, use dried rose petals! I found some in the soap section at Hobby Lobby.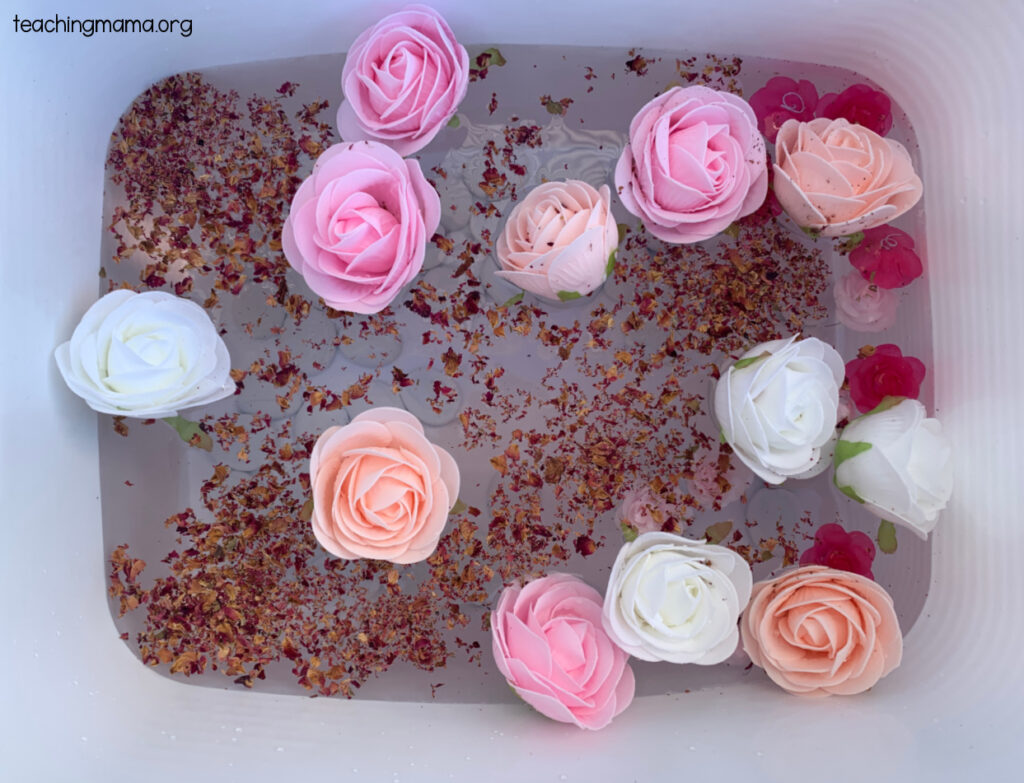 They did make the water turn brown, but they did have a lovely scent!
Ideas for Playing
Now that you've made the sensory bin, how do you use it?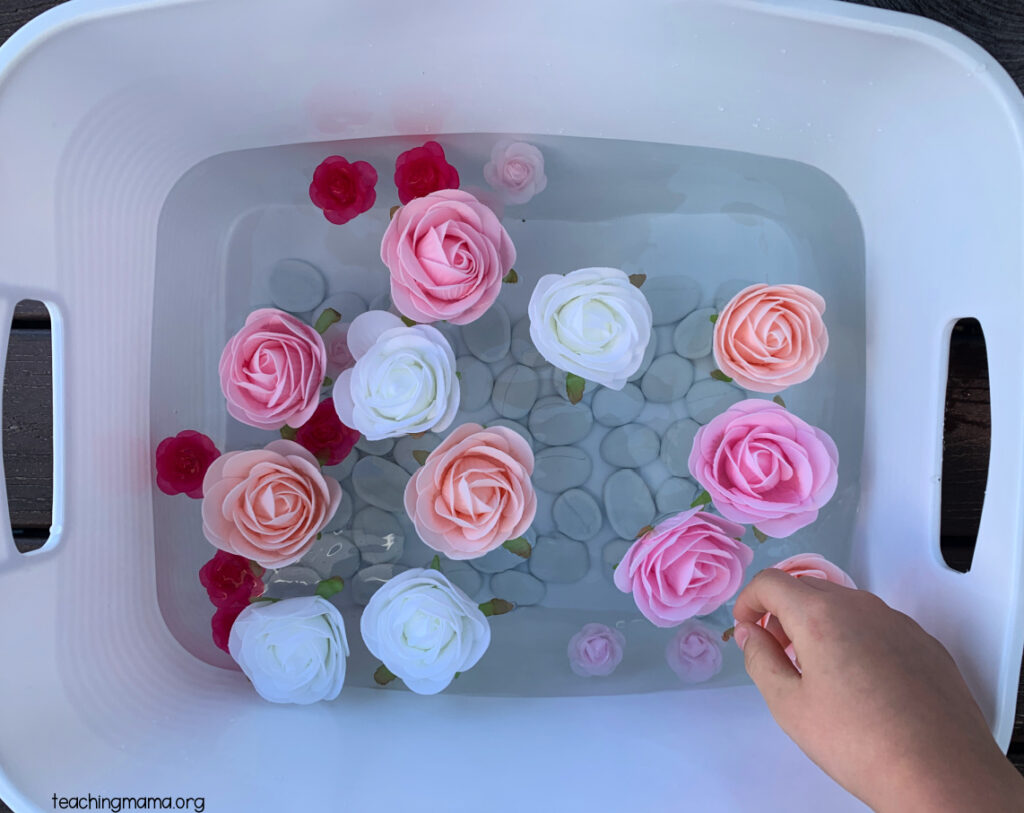 Most of the time when I give my kids a sensory bin, they just start playing and I don't give them any direction on how to play with it. But if you are new to sensory bins, here are a few things you can do with this one:
scoop and pour with the ladle -pouring and measuring provide sensory input to the hands and are excellent for developing the tactile system
fill up cups with the water – great for hand-eye coordination
"fish" for flowers or rocks – also great for hand-eye coordination
scoop & sort the flowers – sort them by size and/or color
discuss what they feel, smell, and see – it's always good to talk about sensory attributes (ex: the rocks feel smooth, the flowers feel soft, the roses smell sweet)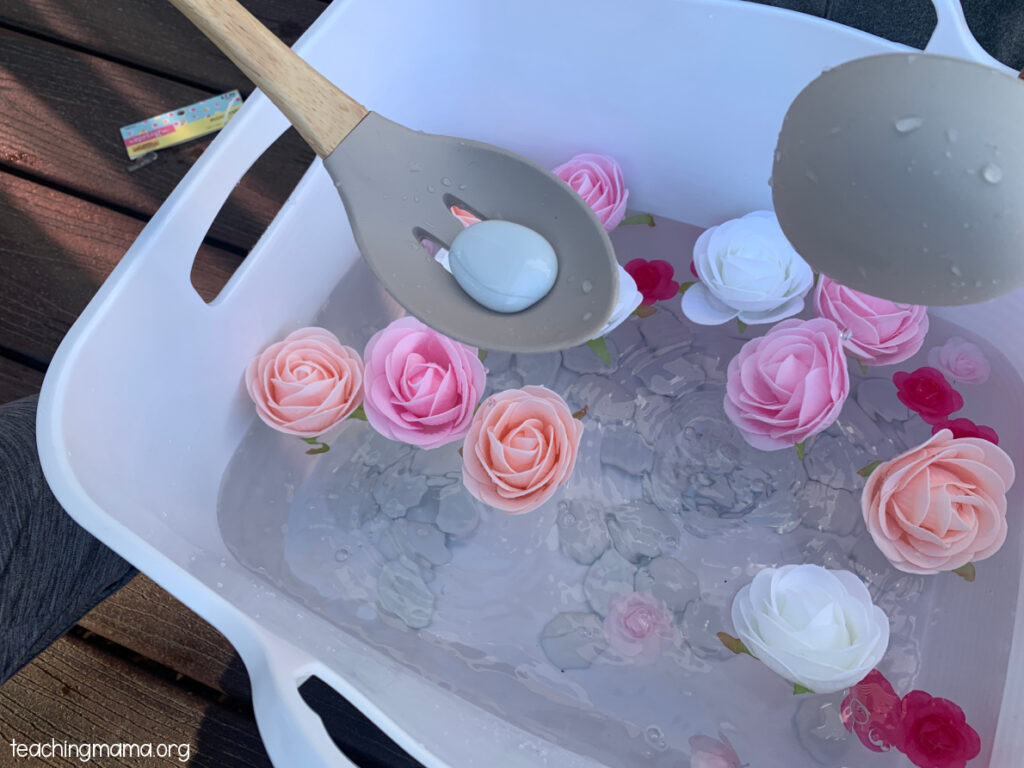 Be sure to watch children closely when they are near water. Even a bucket of water can pose a drowning risk. This sensory bin would be good for kids in preschool and older.
Hope you'll give this floating flowers sensory bin a try!