You may have noticed that we really enjoy playing with soap foam at our house! It's so fun to play with…it's soft, squishy, fluffy, and is easy to clean up! Today I'm sharing how to play with soap foam on the sidewalks.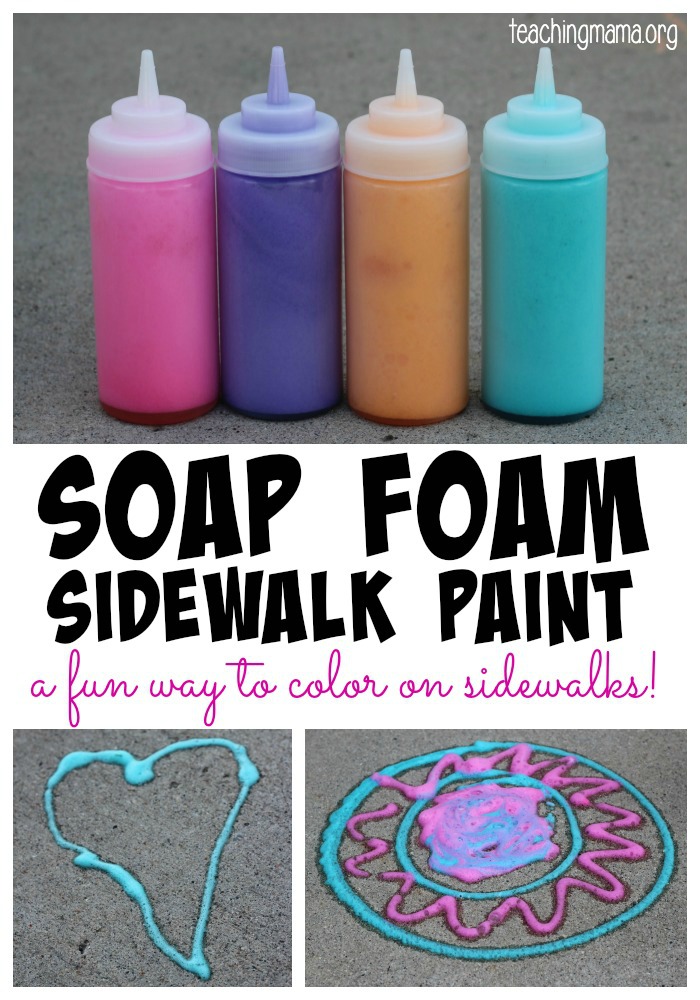 This post contains affiliate links. See my disclosure for more information.
Let me tell you how easy it is to make this! Here's what you need:
Pour 2 tablespoons of dish soap, a few drops of food coloring, and 1/4 cup of water into a food processor or blender.
Turn the food processor on for about 30 seconds (or until it is foamy). Scoop the foam into the squeeze bottles. Then go outside and squeeze the bottles onto the sidewalk.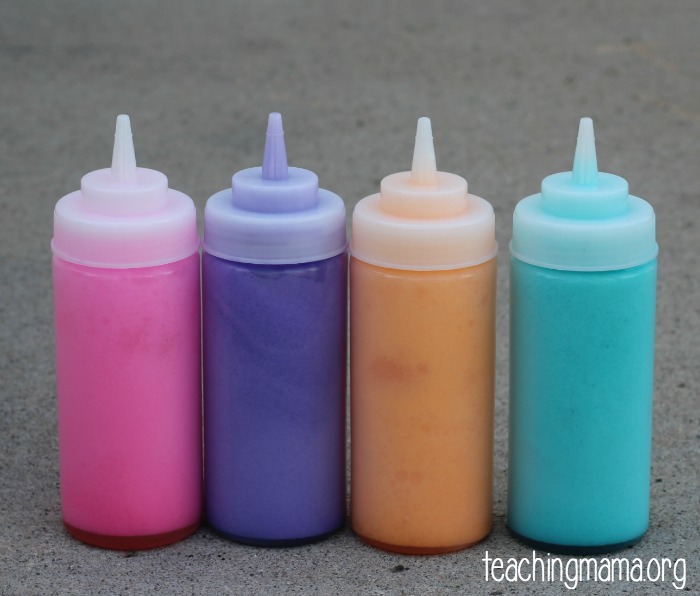 The other way to make this is to pour 1/2 cup water into a quick stir pitcher (I use mine that is from Pampered Chef). Then add 4 tablespoons of dish soap. Mix it up using the handle (about 20 seconds) until the foam reaches the top of the pitcher. Add in some food coloring or even Jell-O for a nice scent.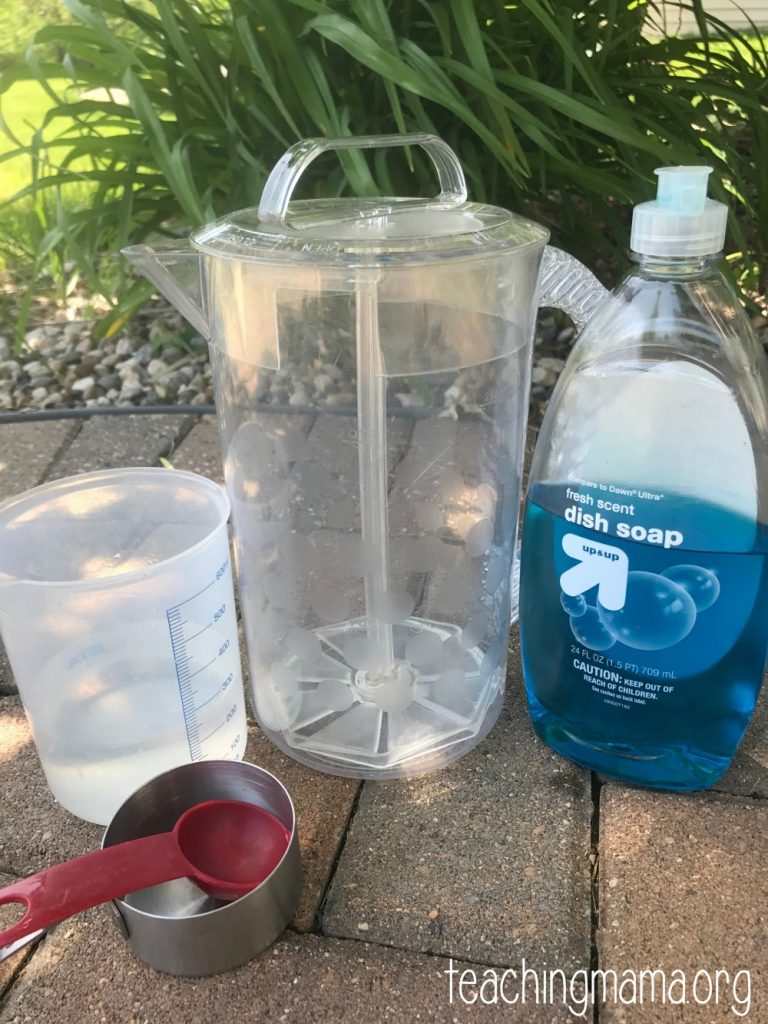 This is a great way to get kids involved in making this recipe!
Here are some tips:
After you fill the squeeze bottles, you may want to shake the bottle before squeezing to help it come out better
If you see liquid forming in the bottom, just shake the bottle to make it foamy again
Cut the tip off a bit to help the foam come out better
If you use gel food coloring, you may want to rinse it off the sidewalk after the activity to make sure it doesn't stain the sidewalk
Make sure to use the soap foam bottles right away. They lose their foam if they sit too long.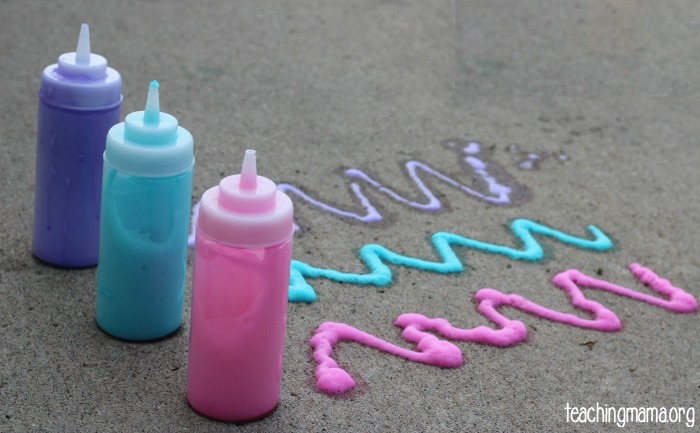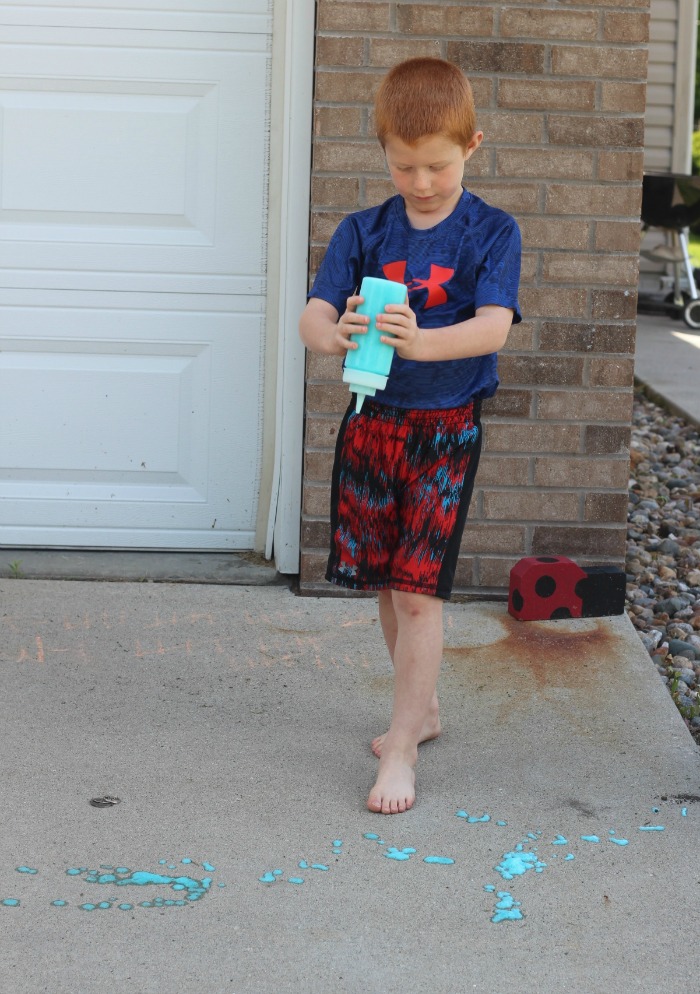 Use the paint to draw designs or practice writing names!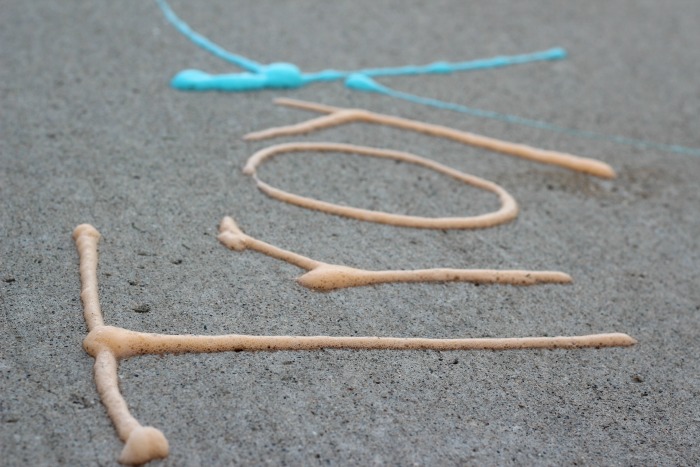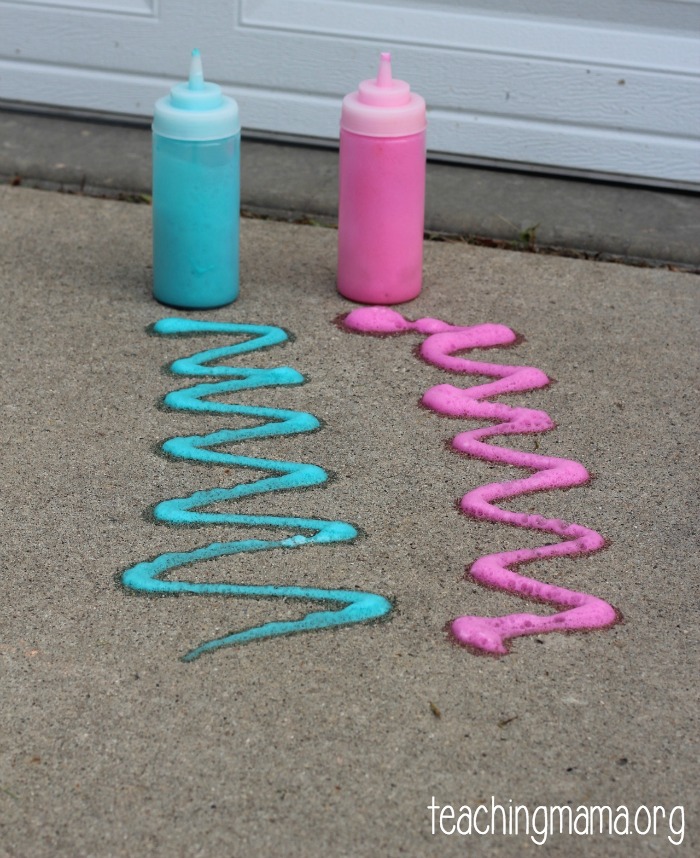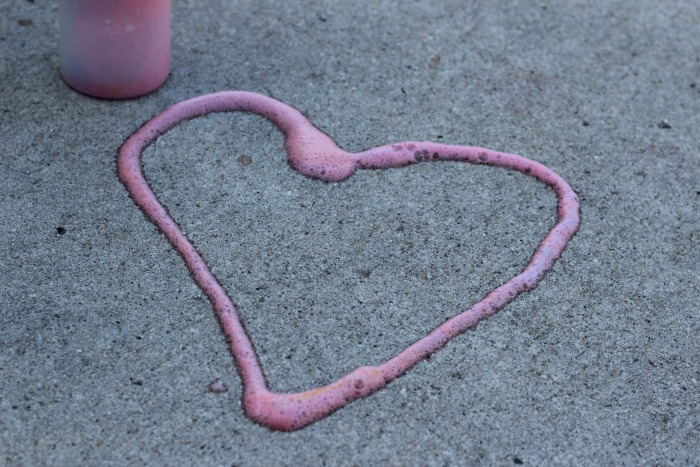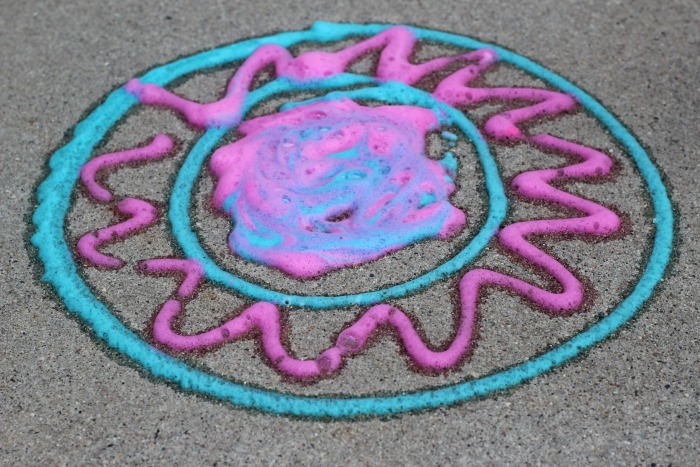 See how fun this looks? I promise your kids will LOVE this activity!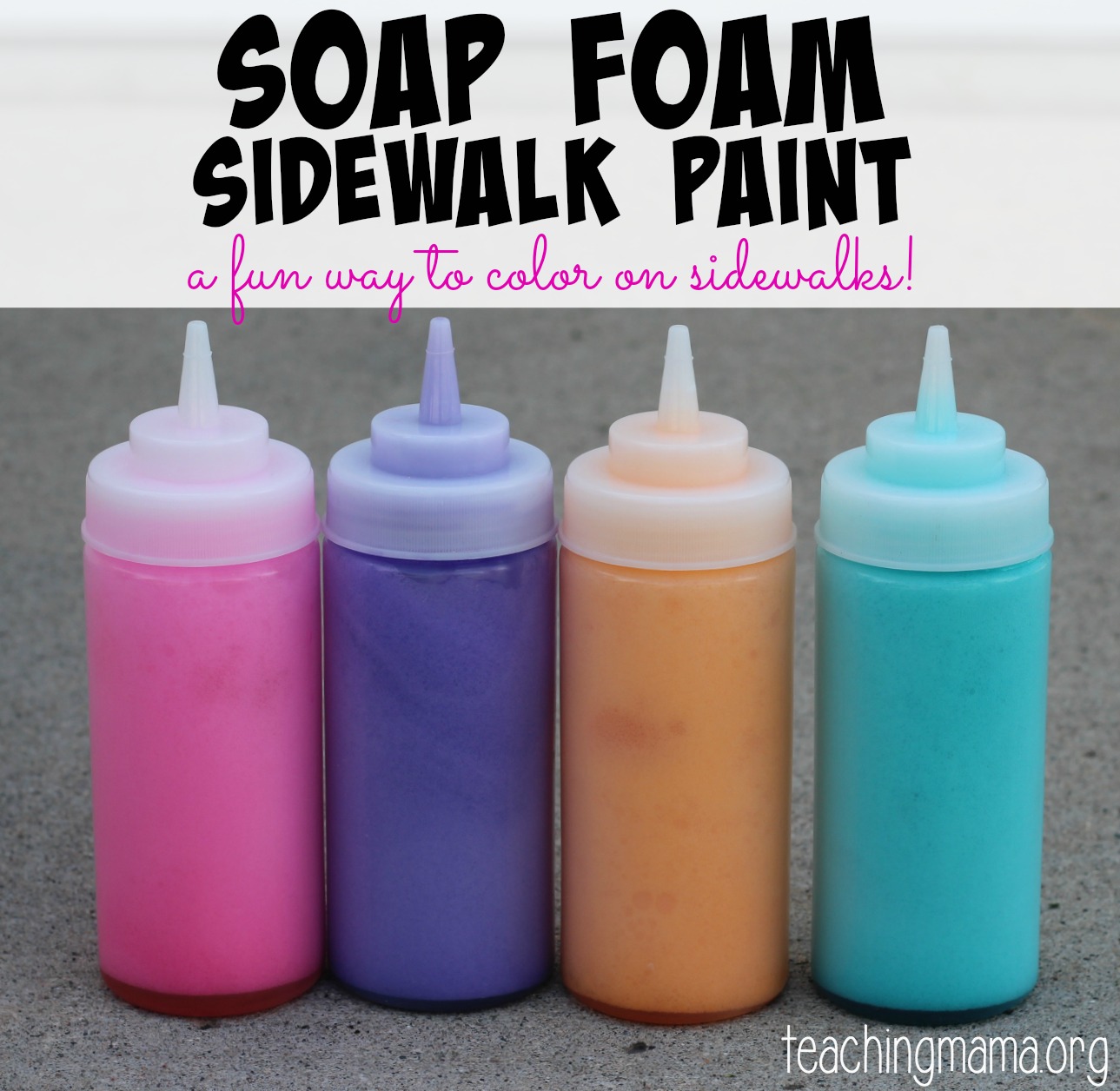 If you want to see this in action, check out my video below!