Soap Foam – Calm Play Activity
Have you ever made soap foam before? It's one of our favorite activities to do during summer. It's super simple to make and my kids love playing with it. Today I'm sharing my recipe of how to make soap foam with an extra ingredient to make this a calm play activity.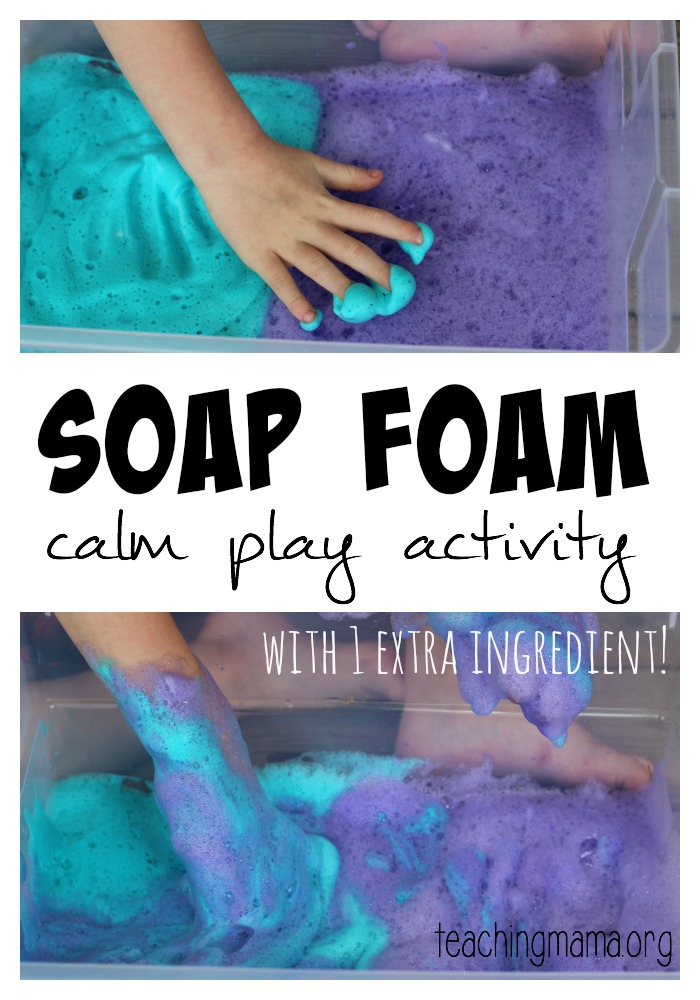 This post contains affiliate links. See my disclosure for more information.
Here's what you need for this activity:
2 tablespoons of dish soap (one without a strong scent)
1/4 cup of water
food coloring
a few drops of lavender essential oil
food processor or blender
large container
Start by placing the dish soap, water, food coloring, and lavender essential oil inside of the food processor. Then turn it on for a minute or two (until the soap foam rises to the top).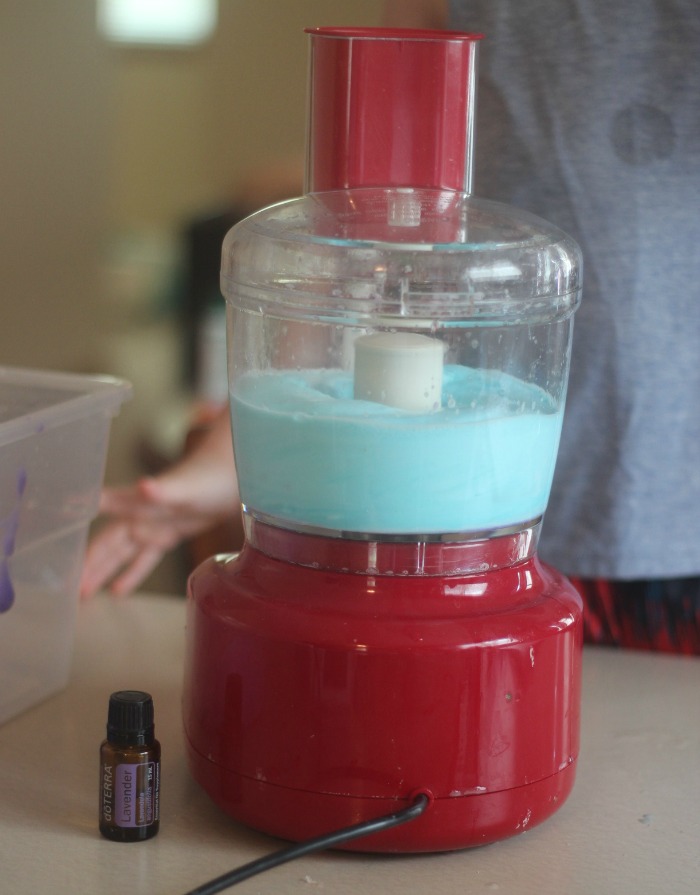 Scoop out the soap foam and put it in a large container. We made four batches of soap foam before we played with it. I love the colors of the foam!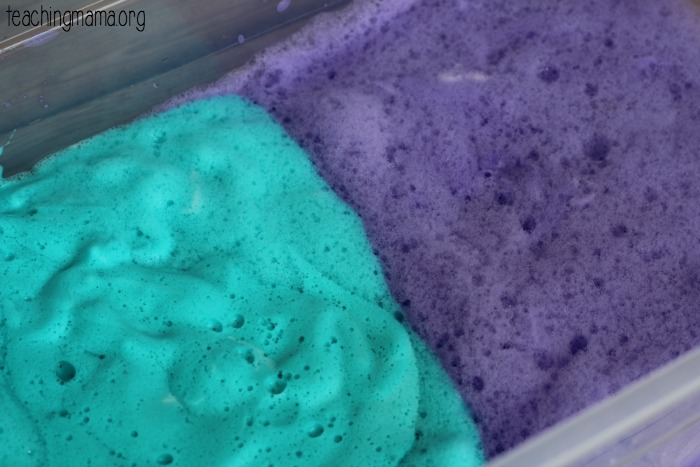 Then it was time to invite my child to play with the foam! He couldn't wait to get his hands in it.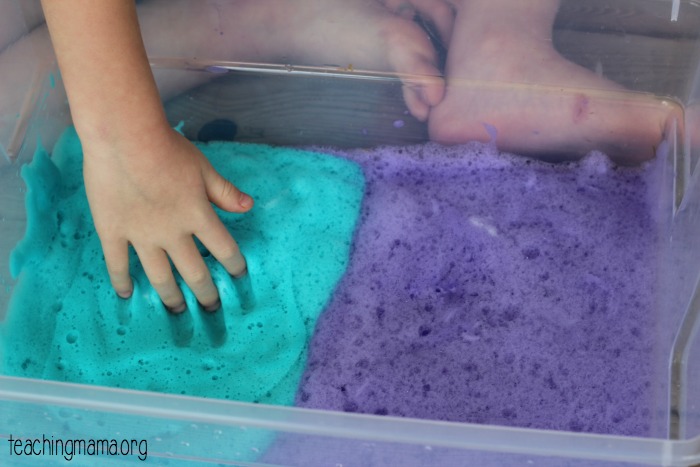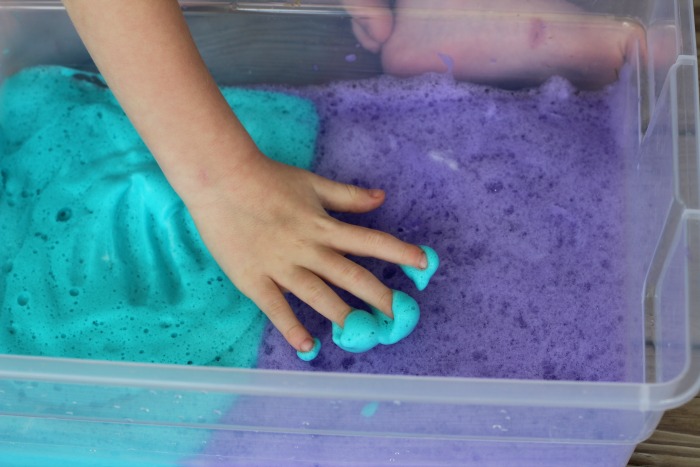 This stuff feels AMAZING to play with! I even stuck my hands in to play with it. It's soft, silky, and fluffy. The lavender scent is very calming. Even Troy enjoyed smelling it!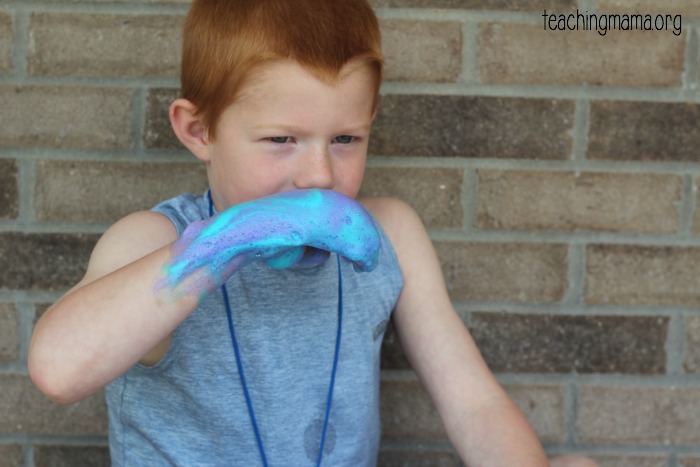 I liked using gel food coloring for this activity. It made the foam extra fluffy (compared to regular liquid food coloring).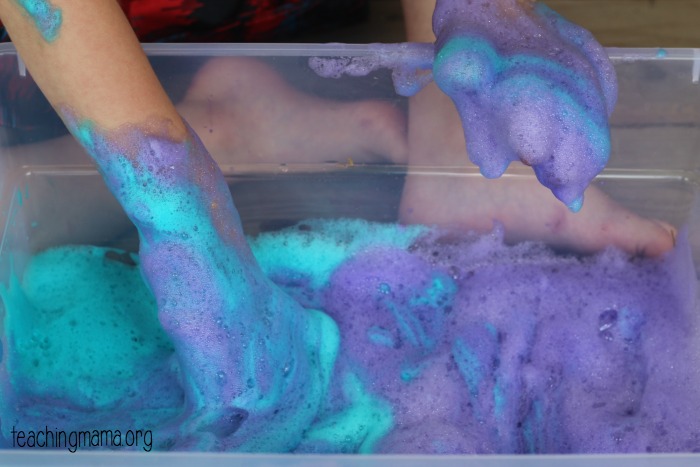 He was pretending to be a super hero 🙂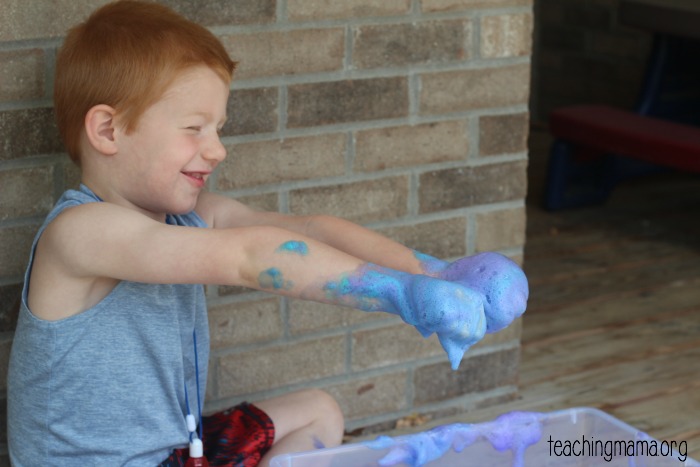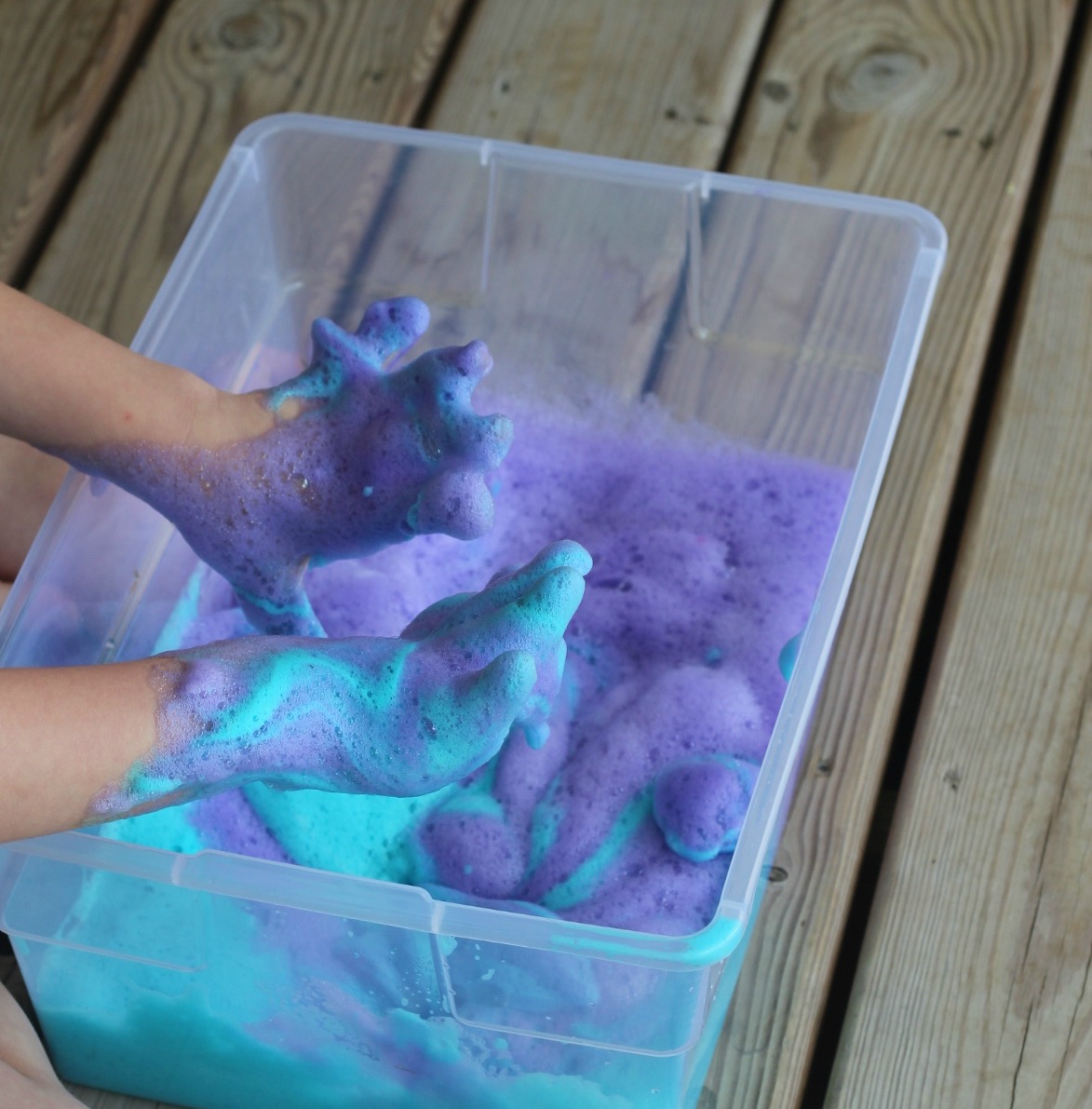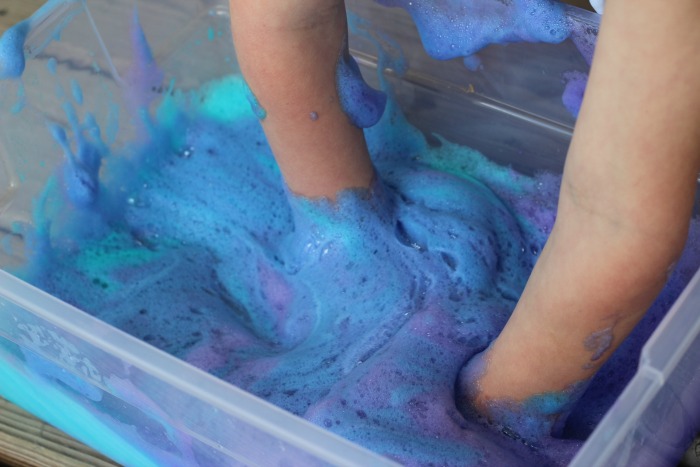 Now doesn't this just make you want to get your hands in soap foam today? Try it out today!