It's no secret that we love playdough at our house. We play with it almost every day! Since I like making different kinds of playdough, like jello playdough, marshmallow playdough, and kool-aid playdough, I wanted experiment in the kitchen and try some of my other ideas out. And it worked because I came up with a recipe for SUPER soft playdough.  It is really the softest playdough we've made.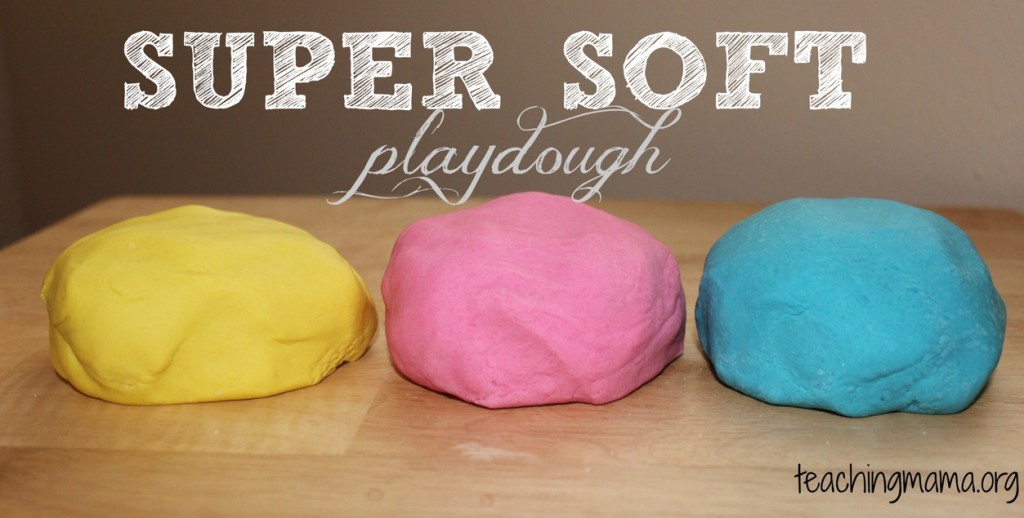 Now that I've talked it up, are you ready for the recipe?  Here's what you need:
3/4 cup flour
1/4 cup baby powder (this is the secret ingredient! If you don't like using baby powder, corn starch is a good alternative)
1/4 cup salt
2 tsp cream of tartar
1 Tablespoon of baby oil
3/4 cup of water
food coloring (I used gel food coloring)
First, mix all your dry ingredients together. Then, mix in the oil, water, and food coloring. Place on the stove and cook on low for a few minutes. Keep stirring and watch for it to start sticking together. If the mixture seems too dry, add in a little water.
Cook the dough until it does not stick to your fingers when you touch it. If it is too sticky, try adding a Tablespoon or two of flour. Once it looks ready, remove it from the heat and then knead in some flour until you get a good consistency.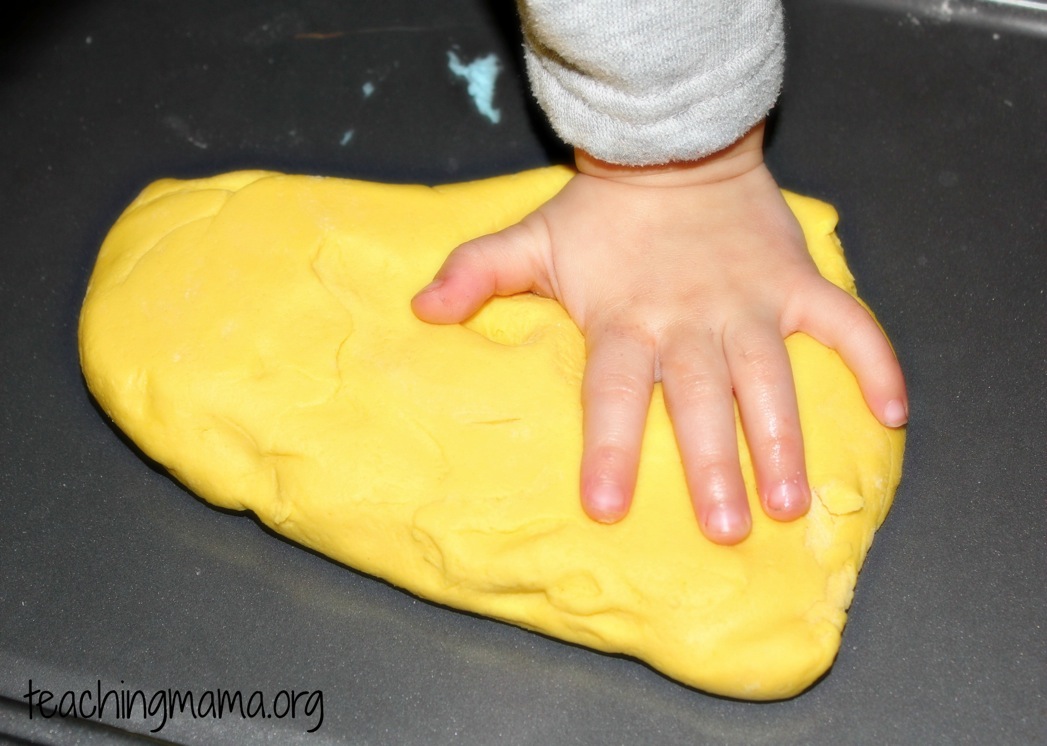 This playdough feels SO soft and squishy! And it smells really great, too! We had fun being creative with the new playdough.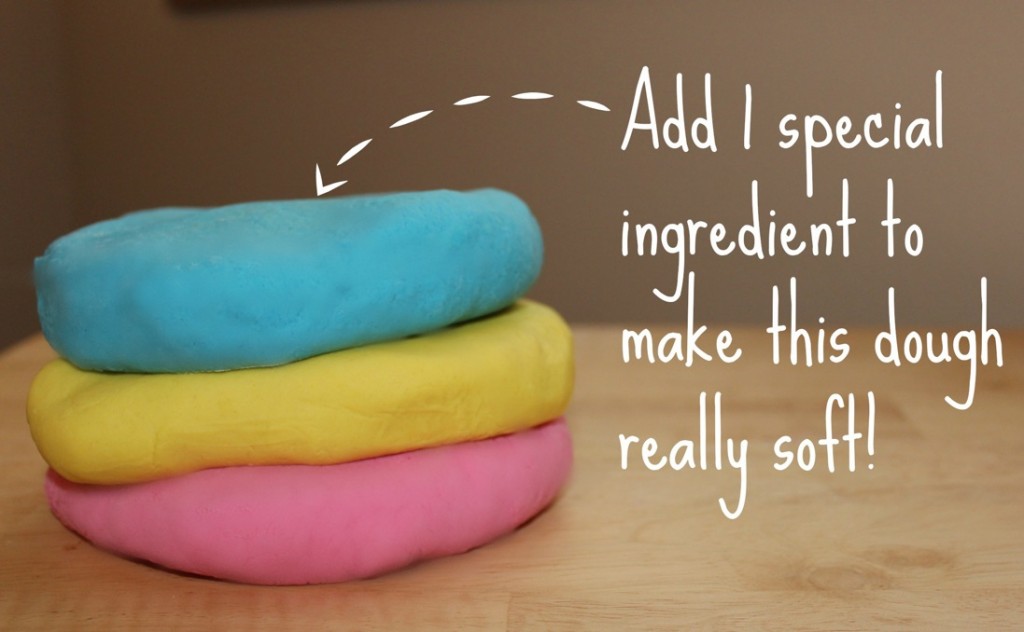 You can also add a few drops of essential oil to make it smell lovely!
Make sure you store this in an air-tight container so it will last longer! Hope you will try this recipe out and let me know how you like it!