Marshmallow playdough is a unique dough for children to play with. It's soft, stretchy, and smells great! Today I'm excited to share with you this great recipe for this playdough.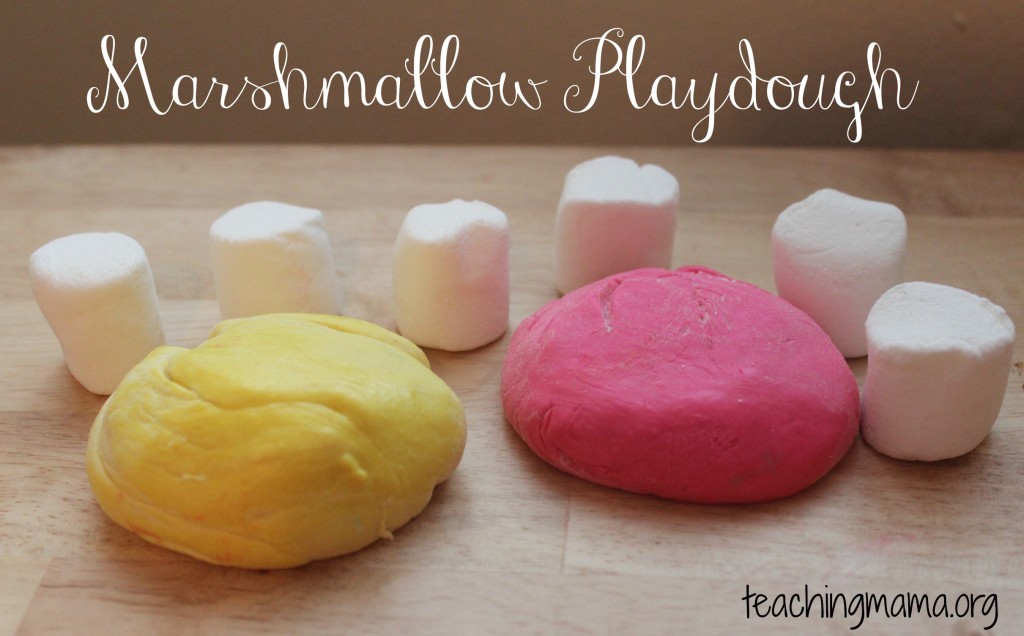 Here's what you need:
30 Large Marshmallows
1 Tablespoon of Coconut Oil (or another type of cooking oil for medium temperatures)
About 1 cup of Cornstarch or Flour
Food Coloring
To start, I put 1 tablespoon of coconut oil into the pan on medium heat. After it melted, I added about 30 large marshmallows to the pan. I stirred frequently until they melted completely.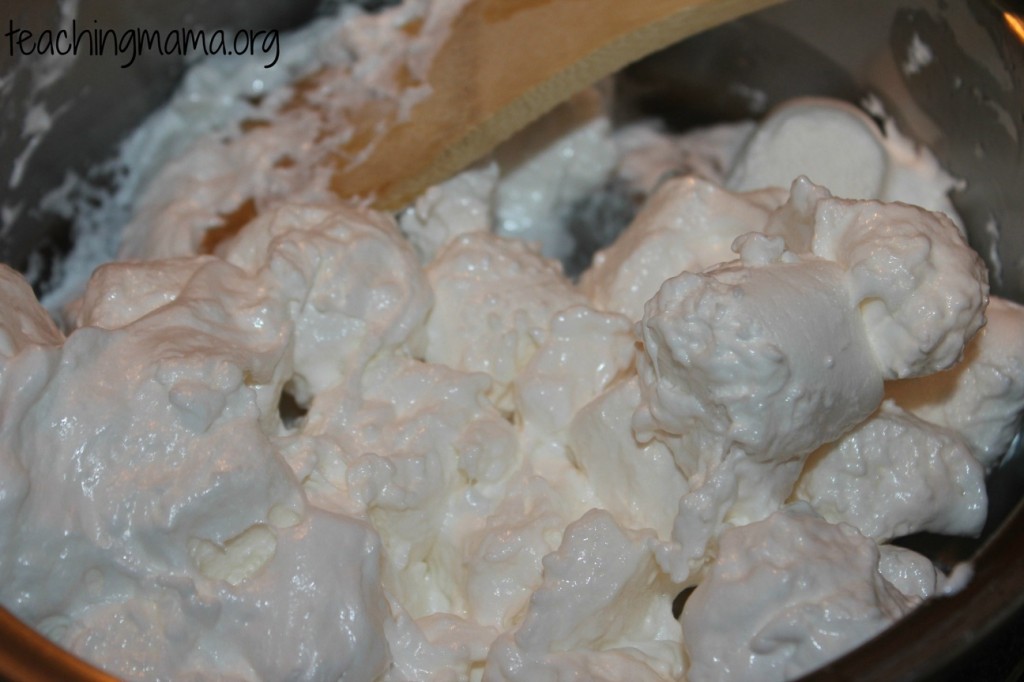 Then I divided the marshmallow mix between two bowls and stirred in a few drops of food coloring. It looked like this…
I don't have pictures for the next step because it was too fast (and messy!) to take a photo. The original recipe said to use corn starch, but I only had 1 cup of corn starch in my pantry. So I used 3/4 cup of corn starch in one bowl and 3/4 cups of flour in the other bowl. I stirred really quickly and then started kneading it on a cutting board. I kneaded them until they were no longer sticky. (If yours is sticky, just add more flour or corn starch). They both turned out great! So soft, smelling wonderful, and so much fun to play with! This consistency of this dough reminds me of what fondant is like. It does not stick to your fingers, but still feels tacky.
I set up an invitation to play for my toddler and his first choice was using scissors to cut the dough. Lately, he's been really curious about using scissors.
Then he poked random objects into them. Like applesauce packet lids and birthday candle holders 🙂 He was being very even with how many he put in each lump of dough.
Next he made some cupcakes…complete with birthday candles!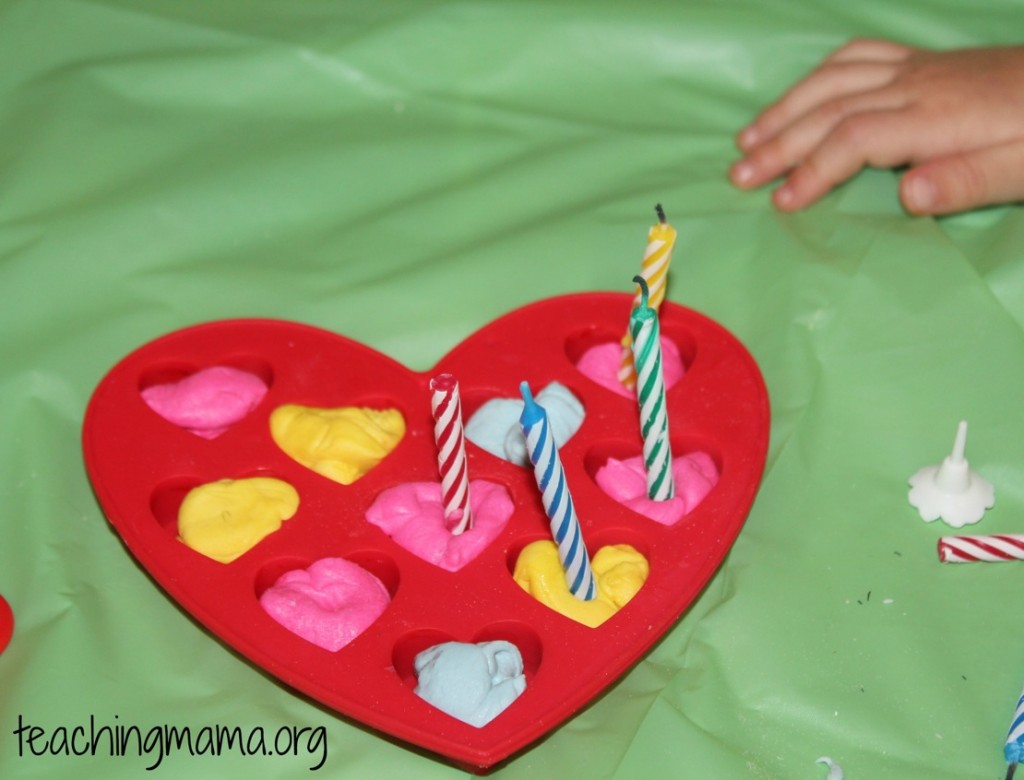 And then he just spent time playing with the dough. We used cookie cutters, pulled and twisted it, made it into snakes and cut them. It was a great activity for my toddler!
I will note that we only used this for a day and then threw it away. It got hard quickly and we mixed colors together, so it didn't seem like it was worth it to save.
We love trying new recipes out, especially if they smell great! We will definitely be trying this one again soon!