10 Really Neat Ways to Blow Bubbles
Playing with bubbles is one of the best ways to play outside! There are so many incredible ways to blow bubbles and today I'm sharing with you 10 unique ways!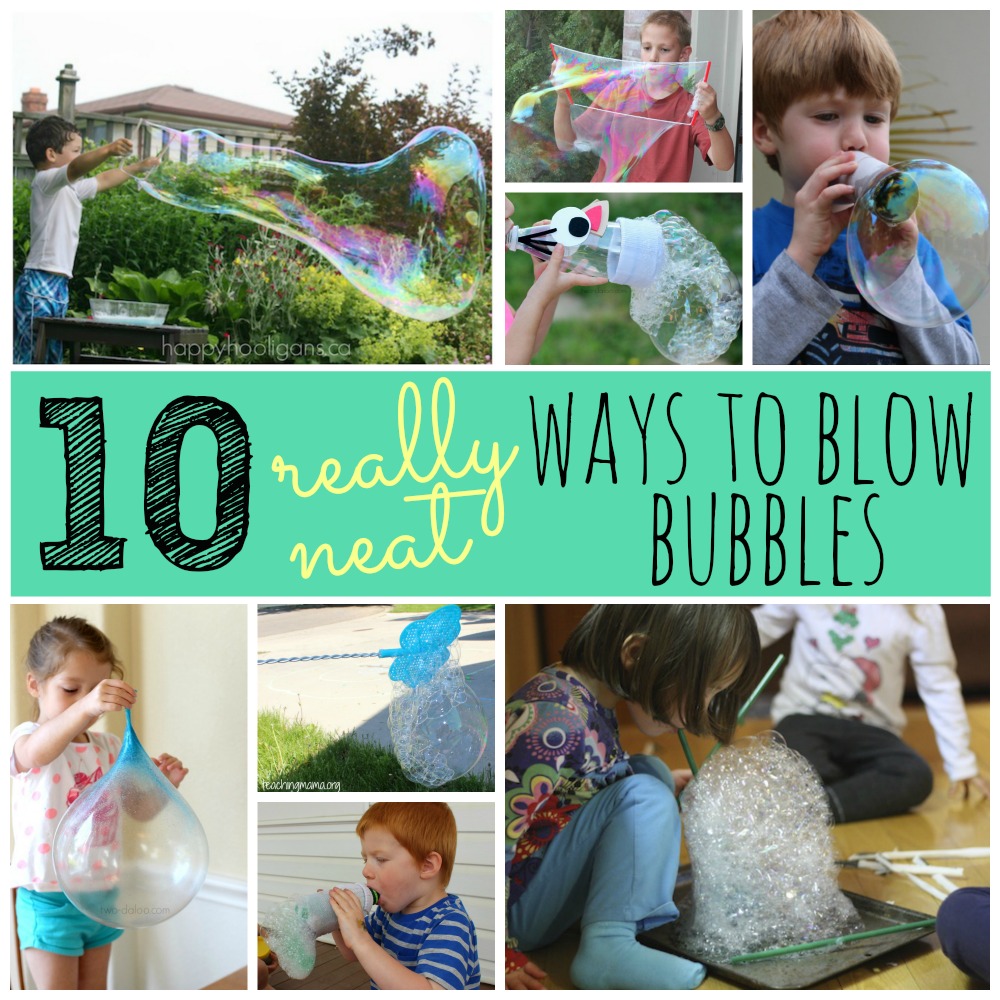 Before I share the recipes, you may wonder if there's really any benefits to playing with bubbles. There actually are great reasons to play with bubbles. There's practice with fine motor skills, hand/eye coordination, oral motor skills and more! To see more reasons, check out this article on 11 benefits to playing with bubbles.
Now let's get to the activities!
One of the coolest things to do is make a GIANT bubble! Here's an awesome recipe to create these huge bubbles.
Or you can try this similar activity using straws and strings to make big bubbles.
I love this idea to make bubble snake creatures using a bottle and sock! You can also make a simpler version of the bubble snake like this one.
An easy idea for blowing bubbles is using a cardboard tube.
You can also try something different and make colorful giant reusable bubbles!
Did you know you can use a fly swatter to create bubbles? It's really a lot of fun!
A very simple activity is making bubble towers using straws!
If it's cold outside, you can make frozen bubbles!
Lastly, if you are looking for simple recipes for making bubble solution, check out my five recipes here. Our favorite recipe is #3!
Have fun with the bubbles!