Fine Motor Activity with Chicks
Here's a quick and easy activity for practicing fine motor skills with little ones. You'll first need some baby chicks. I found these adorable ones at Hobby Lobby. They were 40% off, so  they were around $3.
You will also need kid tweezers
 and to print this Chicken Coops printable.
To do the activity, you will just have your child pick up the baby chicks using the tweezers and place them on the chicken coop that matches its color.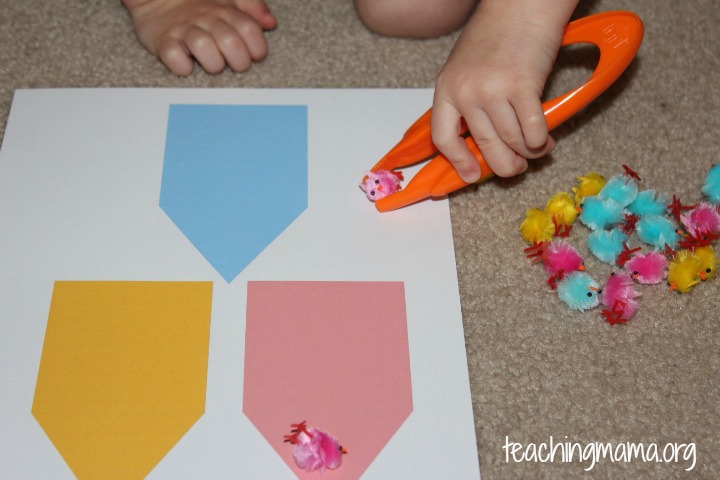 Using kid tweezers is such good practice for fine motor skills. It helps their small hands develop the pincher grasp.
This activity is also great for identifying colors. Since there are just three colors of chicks, it's simple enough for toddlers to do.
This is such a simple, yet effective activity for practicing fine motor skills. Hope you'll try it out!