Huggies Little Swimmers Pool Party
Disclosure: This post is sponsored by Huggies. I was compensated for my time going to this event and writing this post.
I had the wonderful privilege of attending the Huggies Little Swimmers Pool Party last week. It was an absolute blast! It's not very often that I get to spend alone time with my second son, so this trip was extra special!
We had our Pool Party Playdate at the Annenberg Beach House in Santa Monica. This place is GORGEOUS! They have a huge heated pool next to the ocean with mountains in the background…talk about perfect!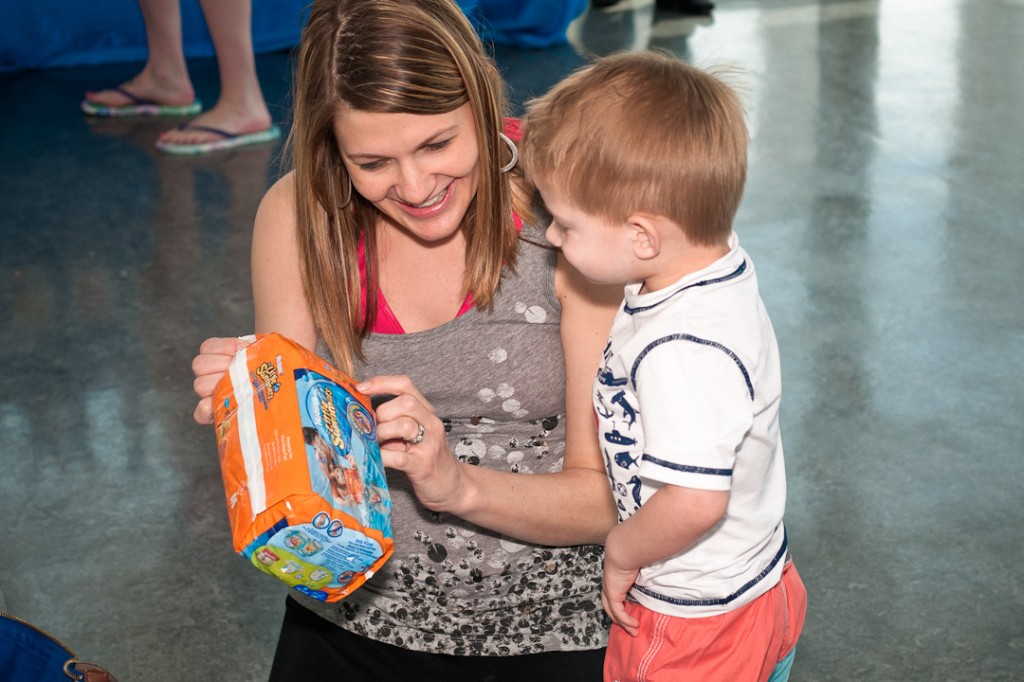 Hostess with the Mostess decorated the pool party. As you can see, it was adorable!! Before swimming, we had some delicious snacks. Now what toddler doesn't like snacks?!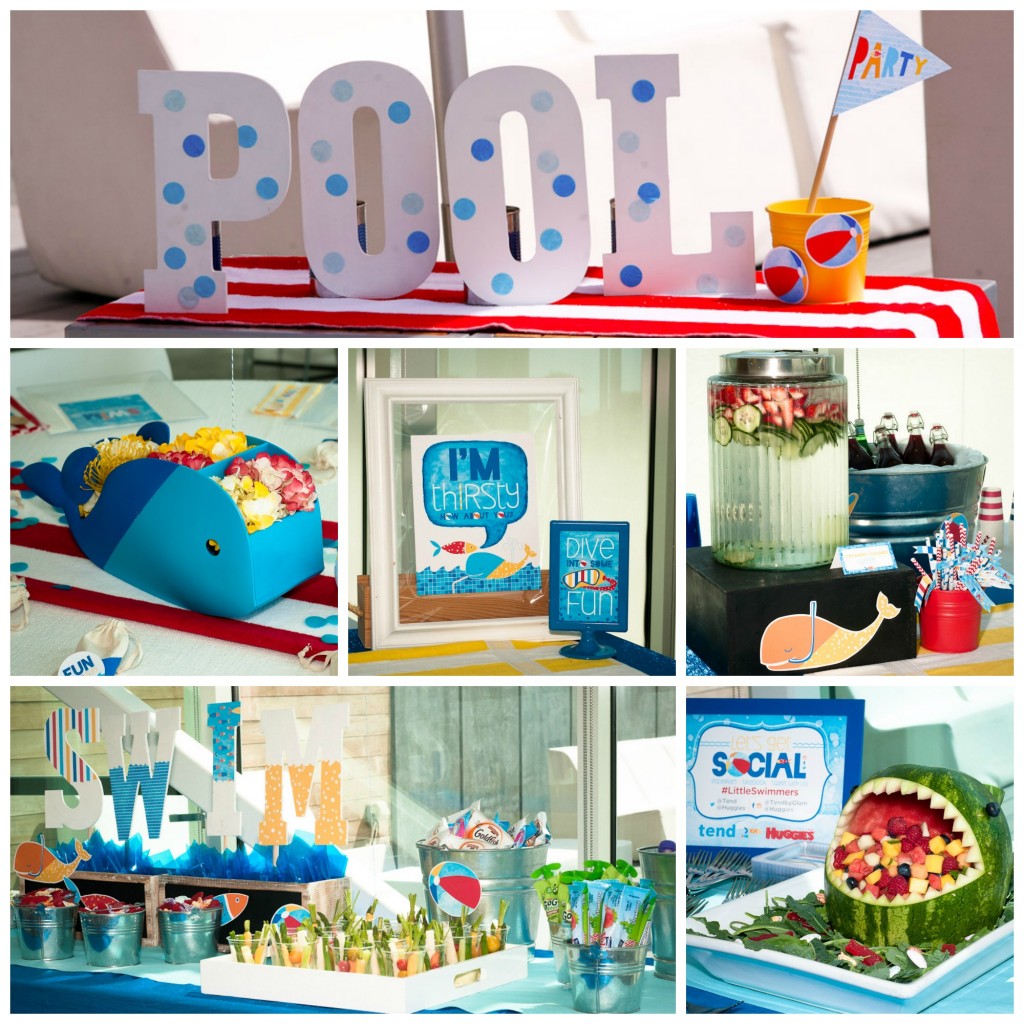 Wes had at least 3 plates of fruit! He was obsessed with the fresh watermelon, mango, and berries!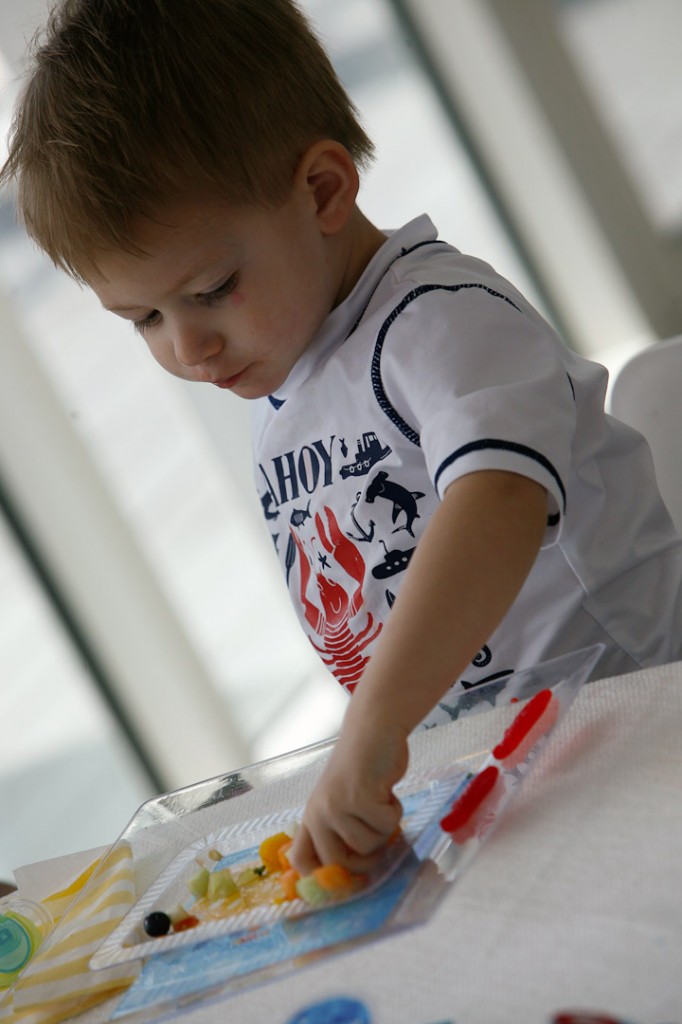 Then we headed down to the pool for a swim class with 7 other toddlers and bloggers.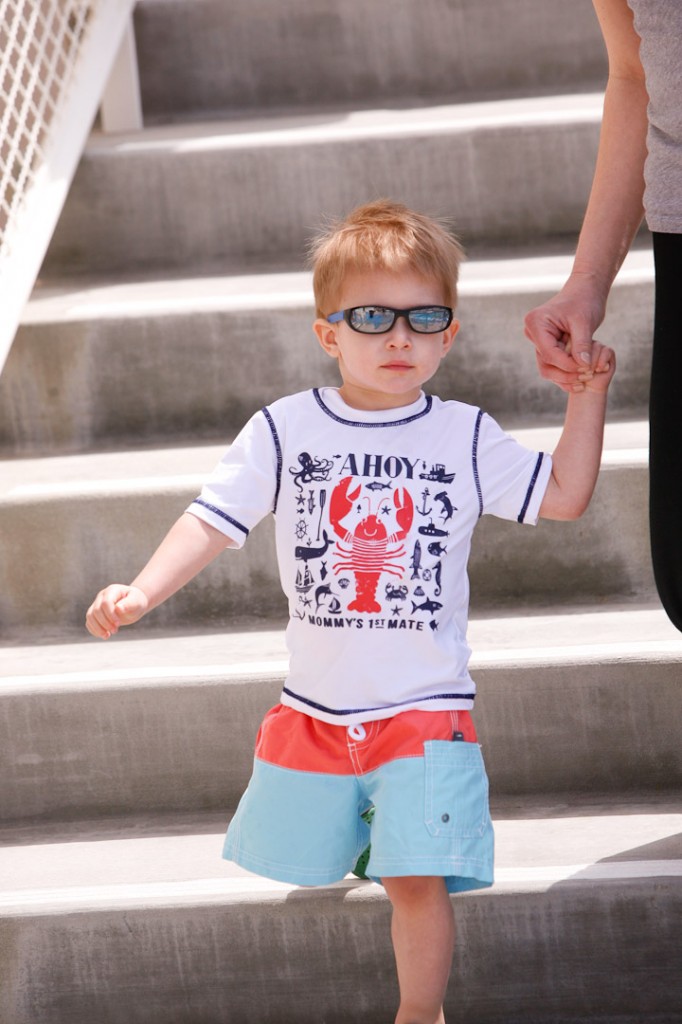 We were given an awesome pool bag, with all the essentials needed for a pool party!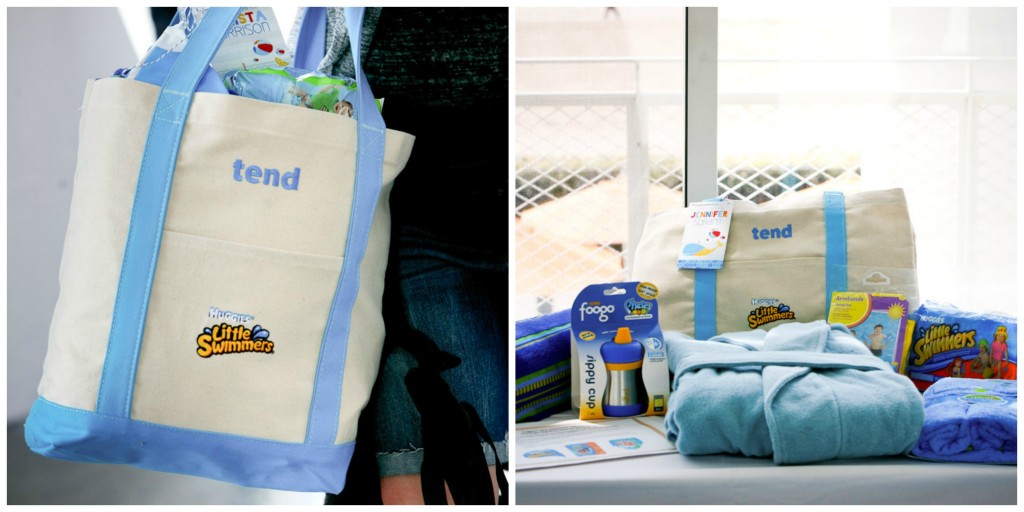 And of course we put on Huggies Little Swimmers Swimpants. These are great for babies & toddlers because they are the only diaper that has easy open sides. They are comfy on kiddos and keep the water out!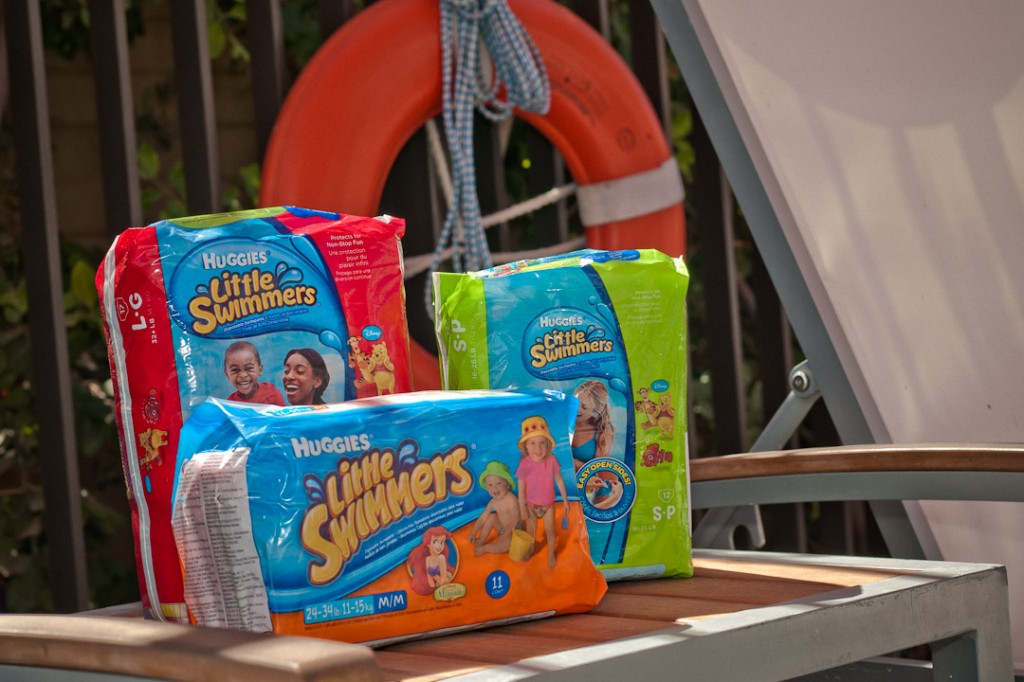 This was Wes' first swim class, and it was so much fun! He was definitely not afraid to swim and try new skills.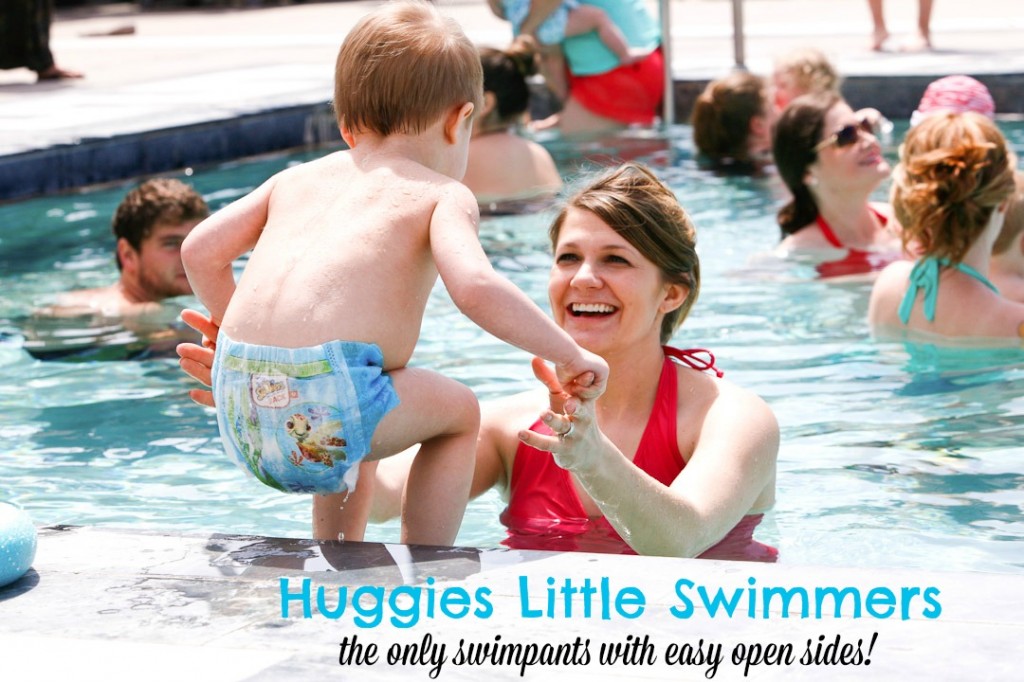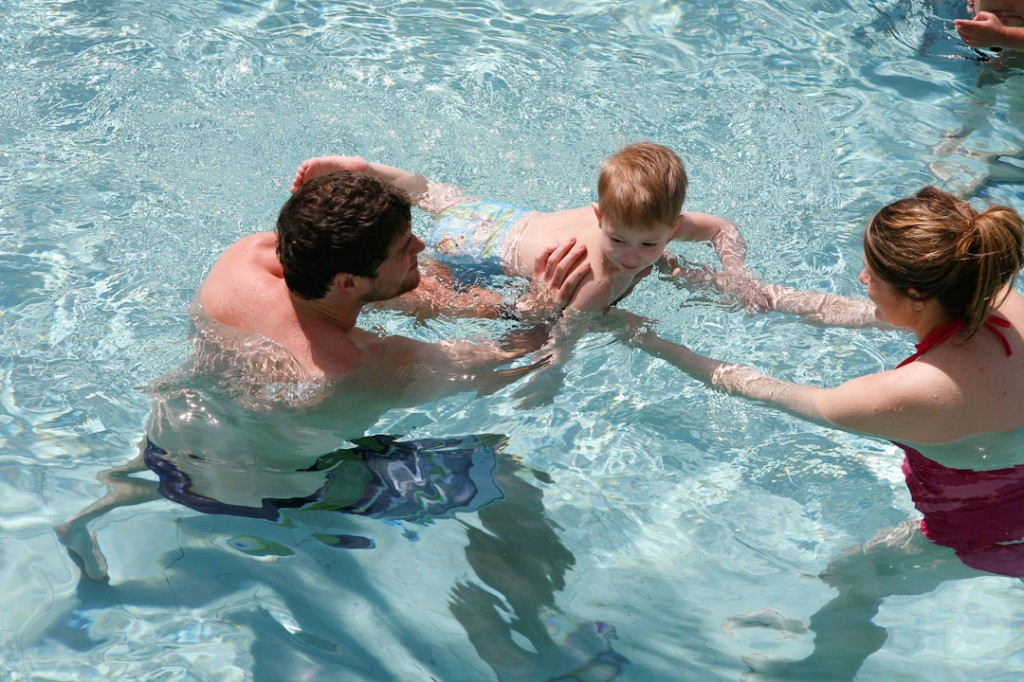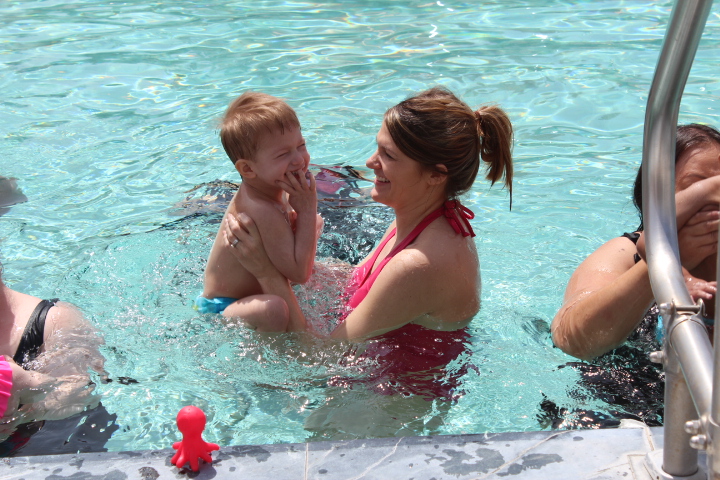 And how neat is this shot?! There was an underwater photographer at the swim class and she got some really cool shots!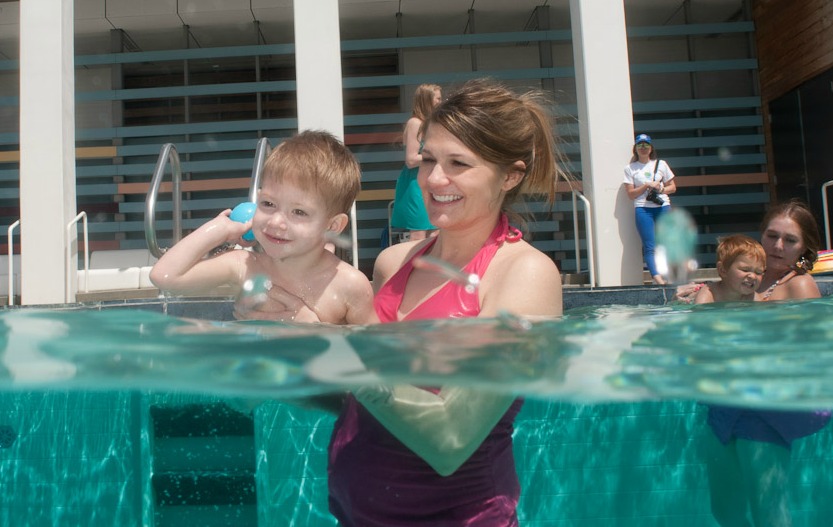 We just loved this mommy and me swim class! There was lots of kicking, paddling, bobbing, and jumping!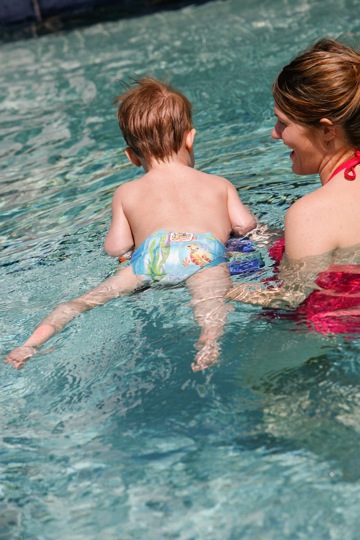 After swim class, we had a fabulous lunch! It was elegant, yet very kid-friendly. The staff at Annenberg Beach House was amazing and treated us so well. And hey, it's always a treat when Mom doesn't have to cook or clean up!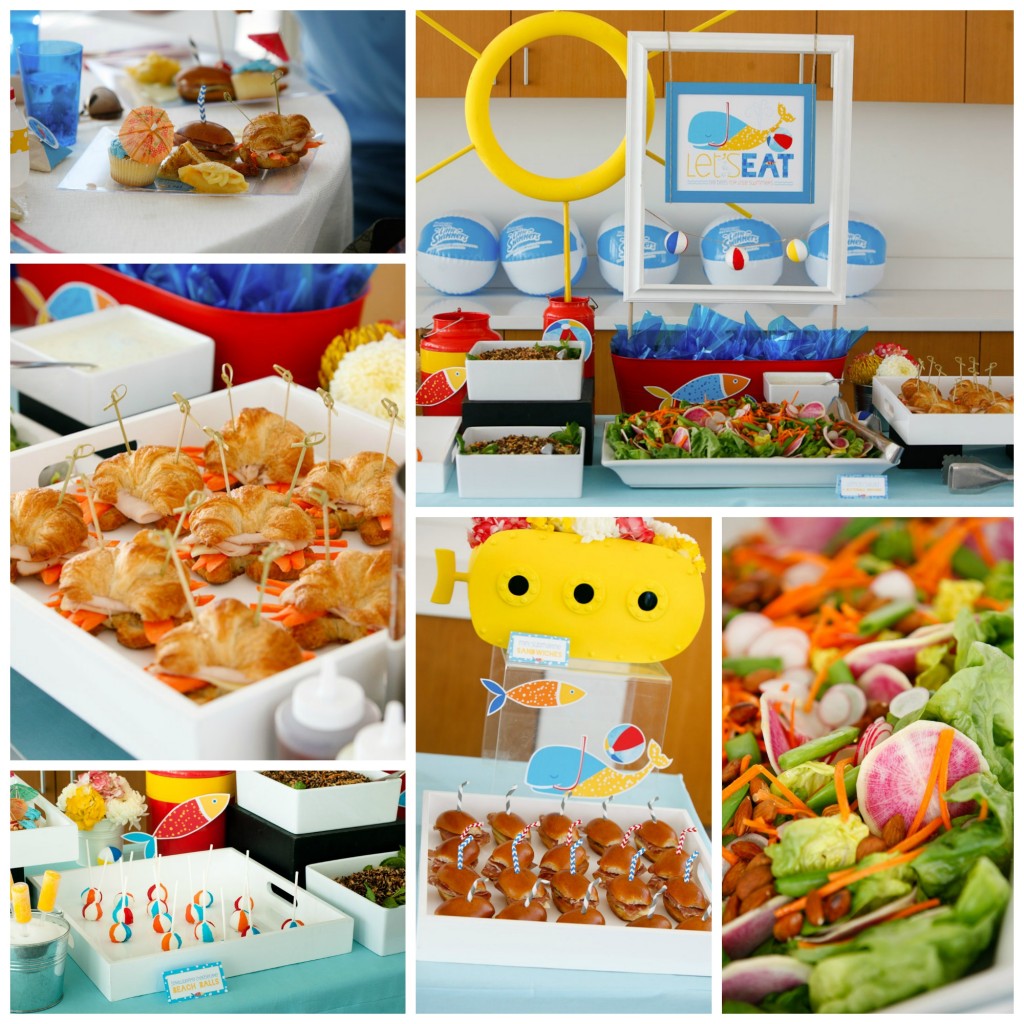 These amazing photos were taken by Pinky Blue Photography and the pool party was hosted by Huggies & Tend.  Thank you so much for including us in this wonderful playdate!
Before leaving, I also want to share with you my Pool Bag Essentials. I always have my pool bag stocked with these items so it's easy to head to the pool. I recommend getting a large bag to hold everything. I love this pool bag from Target because it's huge and is a mesh material.
Here's what I keep in my pool bag:
Towels — I keep at least three towels in my bag.
Diapers — I love Huggies Little Swimmers because of their easy open sides.
Sunscreen — I lather that on all summer long! I love DO Naturals Mineral Sunscreen by Dolphin Organics.
Water — keeping my kids hydrated in the sun is super important to me! I received a Thermos Sippy Cup from the pool party and it has quickly become my toddler's favorite cup! It keeps drinks cool for up to 6 hours!
Change of clothes, diapers, underwear, etc.
Snacks — all children (and pregnant moms) love snacks! I pack applesauce packs, pretzels, fresh fruit, carrots, cucumbers, granola bars, or small sandwiches for snacks.
Sunglasses or Hats — my kids have sensitive eyes, so they enjoy wearing sunglasses. I like them because it protects their eyes!
Swim Toys — I like to bring just a couple swim toys for my boys to play with. I pack toys that I'm okay with getting lost!
Puddle Jumper or Arm Bands — my oldest (4 years old) wears a puddle jumper while swimming. I'm always swimming next to him, but it gives him more independence in the water.
I highly recommend keeping your pool bag stocked all summer long to make life a little bit easier…and of course, don't forget to stock up on Huggies Little Swimmers this summer!

Ready for the pool? For instant fun just add water. Choose the only swimpants with easy open sides. Huggies Little Swimmers Swimpants
Disclosure: Compensation was provided by Huggies® via Glam Media.  The opinions expressed herein are those of the author and are not indicative of the opinions or positions of Huggies®.