Pineapple Pops – Healthy Frozen Treat
When the weather warms up, my kids beg for cold treats to eat. I try to stay away from sugary popsicles since they have no nutritional value. Instead, I buy 100% fruit popsicles or make homemade pops. Today I'm excited to share with you a recipe for pineapple pops! My boys loved them and they only need two ingredients, so it's so simple!
Disclosure: This post contains affiliate links. See my privacy policy for details.
Here's what you need for pineapple pops:
blender or food processor (I used our Nutri Ninja Blender)
1 cup fresh pineapple (if you use canned pineapple, use the unsweetened kind)
1/4 cup vanilla yogurt (we used greek yogurt)
funnel
Begin by placing the pineapple and yogurt into the blender. Blend until smooth. Then use a funnel to pour contents into a Zipsicle pouch. This recipe makes two popsicles.
Place in the freezer for about two hours. Then enjoy eating the popsicles!
If your child likes pineapple, they will love these! Another way to make them is to use cool whip instead of yogurt. That will make it sweeter and will remind you of a Dole Whip!
If it's too much to eat for a snack, you can close the Zipsicle and save for later!
My boys described them as sweet, slightly tart, and creamy. 🙂
It's a fun treat to share with others!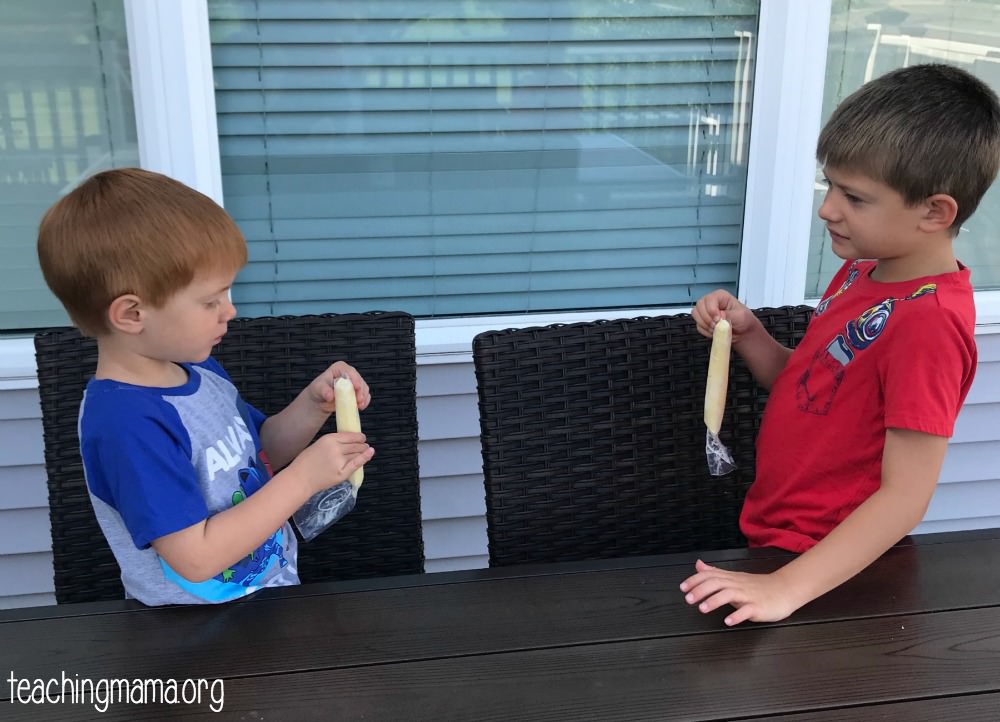 Hope you'll try out this delicious recipe!