The last insect we are learning about this summer are Dragonflies. My kids are always amazed when they see a dragonfly hovering around. I can't blame them…they are beautiful and fascinating creatures! So today I'm sharing our dragonfly craft for kids.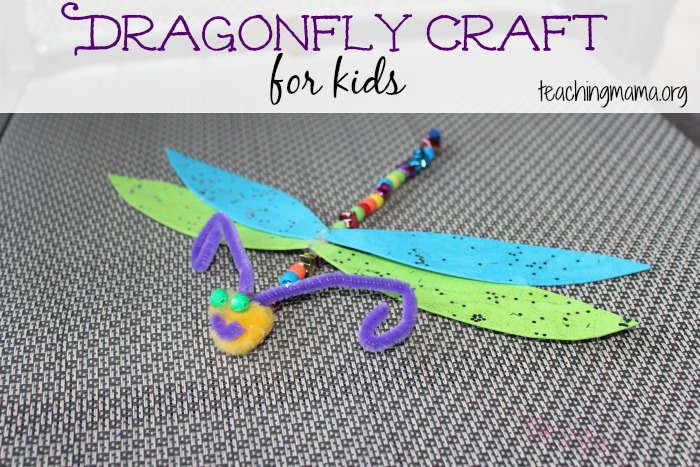 Here's what you need:
pipe cleaners (any color)
beads
1 pom pom
foam sheets
glitter paint
Start by painting the foam sheets. We used glitter paint, but you could just paint on glue and then add glitter.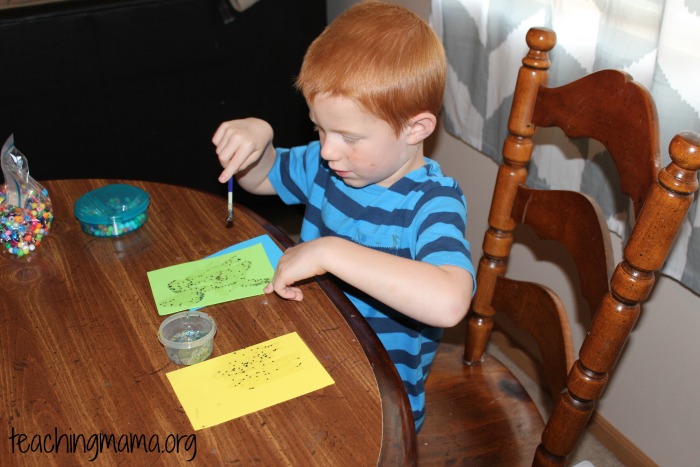 While the paint is drying, take a pipe cleaner and string beads onto it. This is excellent for fine motor practice. After 3/4ths of the pipe cleaner is filled with beads, bend the pipe cleaner on both ends to keep the beads on.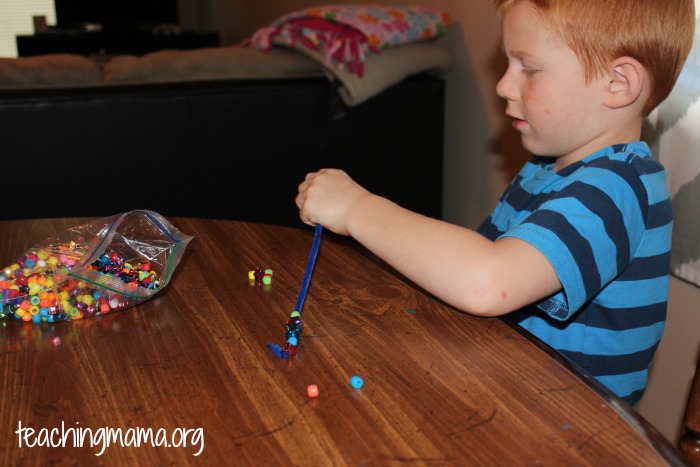 After the foam has dried, cut them into the shape of wings. You will need 4 wings.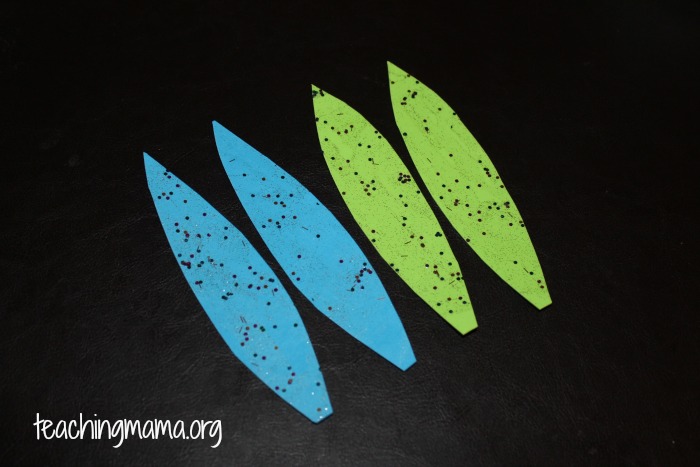 Glue the wings onto the beaded pipe cleaner. I used a hot glue gun, so it would stay on better. Then glue on a pom pom to the front end. Glue on two beads for eyes (or you could use goggly eyes) and a small piece of pipe cleaner for the mouth. Lastly, glue on two pipe cleaners for the antennae.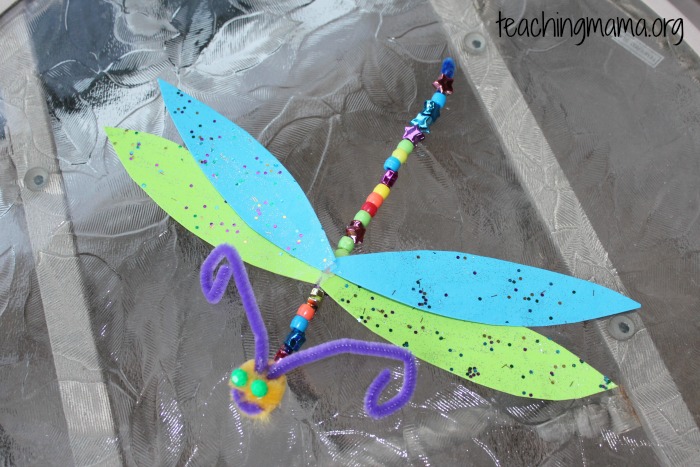 It's a very simple, kid-looking craft. We did not add the 6 legs, but you could easily do that with black pipe cleaners.
We also learned some great facts about dragonflies. I created a PDF of the facts, which you can download here —>  Facts About Dragonflies
You can see all the crafts and activities we've done on bugs & insects on this post.