Christmas is just about a week away, which seems crazy! After the hustle and bustle of the holidays, it's time for kids to start writing Christmas thank you cards. Kids may dread this (especially if they are a little older!), but there are some fun ways to write thank you notes! Today, I'm sharing 8 creative ways to write your cards!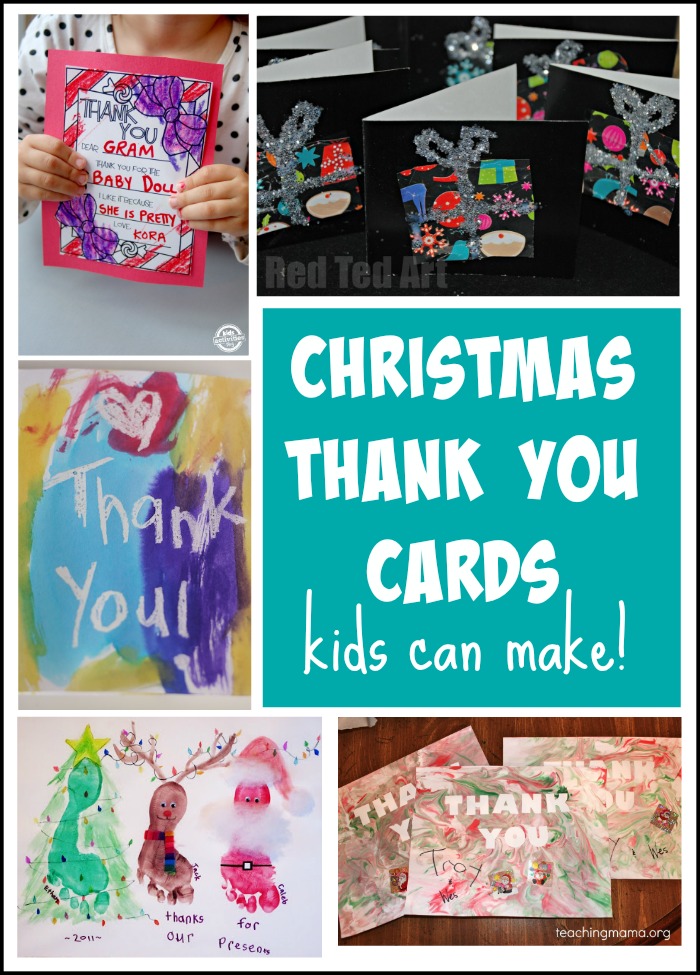 1. Shaving Cream Thank You Notes
My kids love playing with shaving cream…so why not use it to make cards?! You can read how to make it here.
2. Printable Thank You Notes
If you need an easy idea, these free printable thank you notes would be perfect!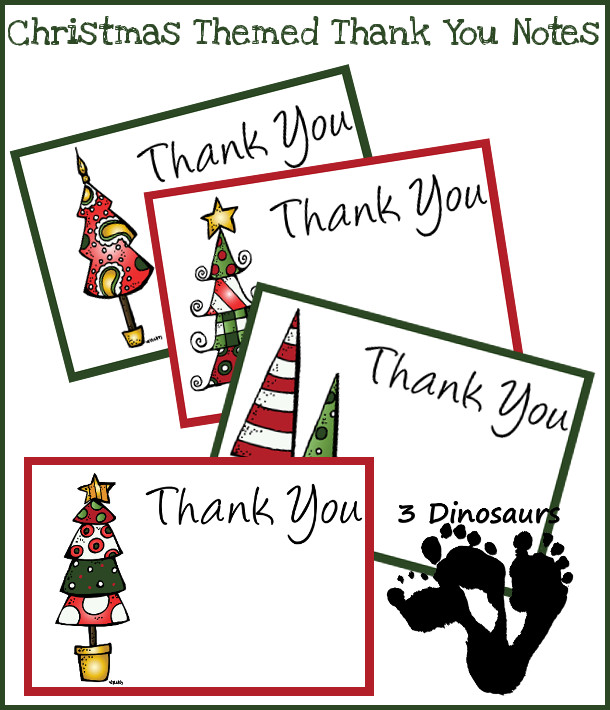 3. Footprint Card
How adorable is this footprint card?! It would take a little work, but it would make a great keepsake for the recipient!
4. Snowman Card
Use a toilet paper roll to create a snowman on a card! So stinkin' cute!
5. Fill-in-the-Blank Cards
Another easy idea is a fill-in-the-blank card! Kids can have fun decorating the cards.

6. Recycled Card
Use your leftover wrapping paper to create a cute recycled card!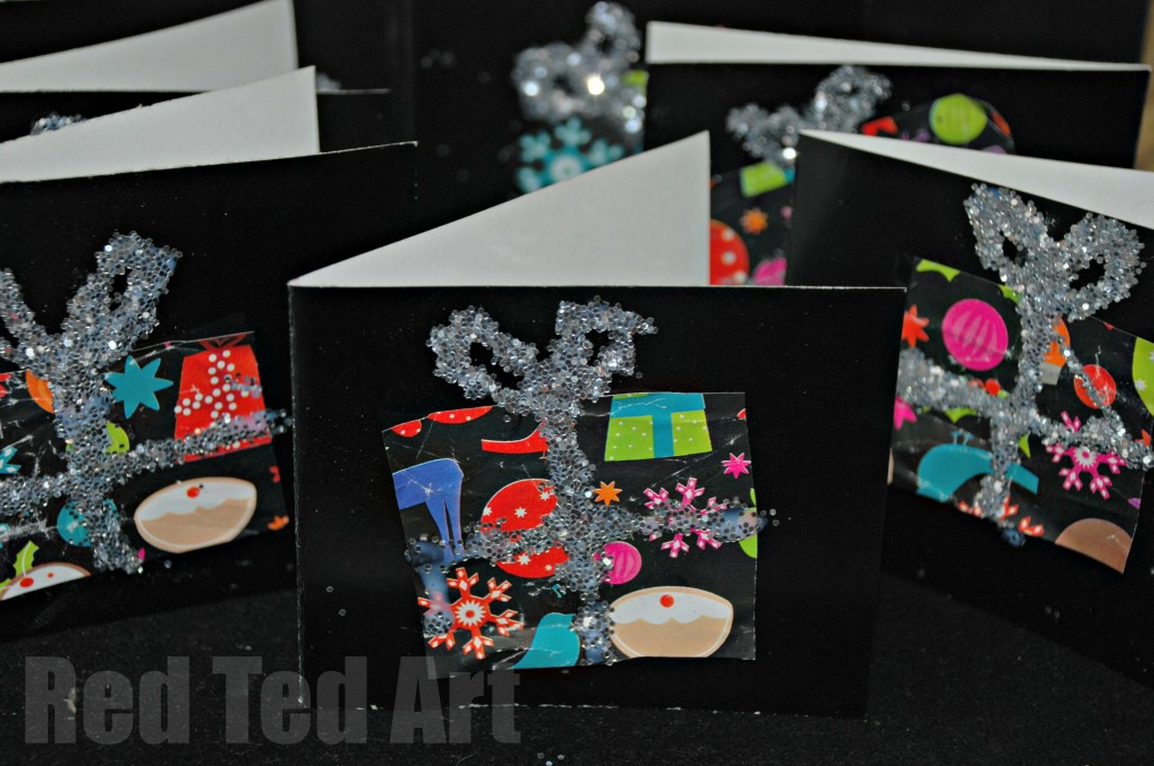 7. Fingerprint Card
Use your child's fingerprint to make this Christmas light card. I think it's adorable!
8. Crayon Resist Cards
Write or draw on a card with a white crayon, then paint over it with watercolors to make a crayon resist card!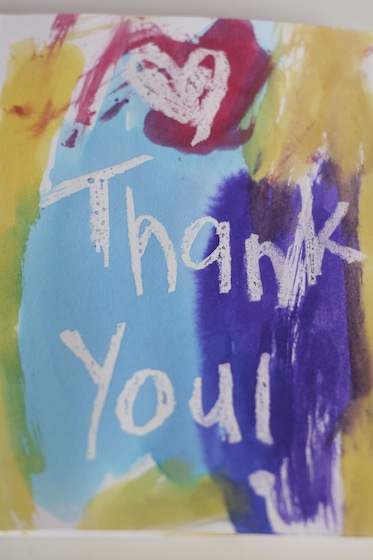 Hope these ideas will inspire you when it's time to write thank you cards!