Christmas Thank You Cards Kids Can Make
You've just celebrated Christmas and received plenty of gifts, so now it's time to write thank you notes! Kids may love this task or dread it, but today I'm here to show you some really fun and creative ways to show gratitude with thank you cards!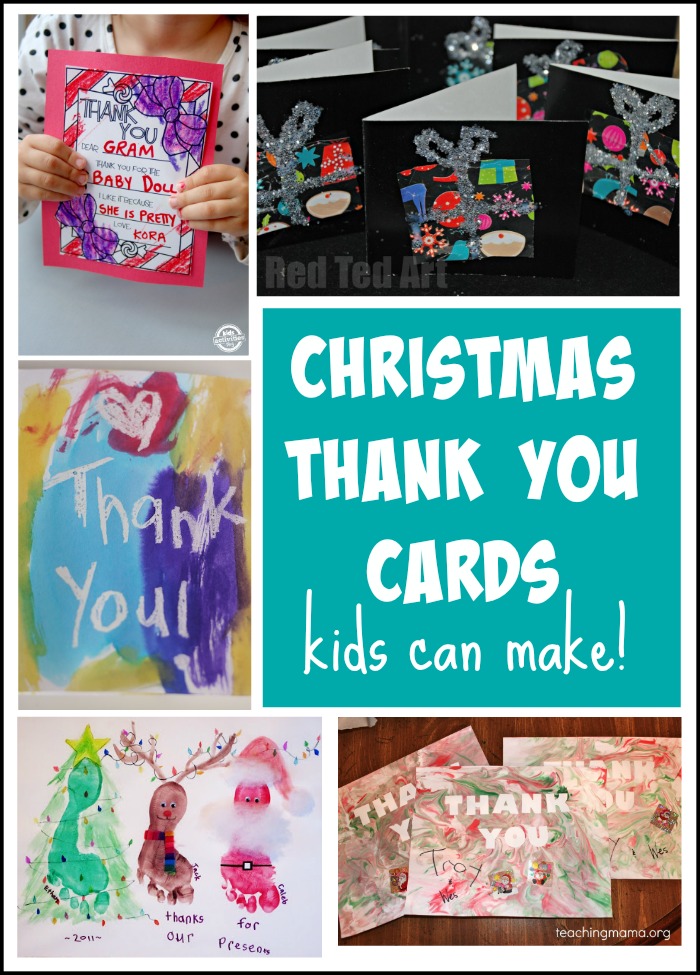 Christmas Thank You Ideas
1. Shaving Cream Thank You Notes
My kids love playing with shaving cream…so why not use it to make cards?!
This is a very sensory-friendly activity too! Here's how to do it:
1. Put stickers on card stock paper that spell THANK YOU.
2. Spray shaving cream onto a cookie sheet. Then use a scraper (or whatever you have) to smooth it down. Drop food coloring into the shaving cream. Then take a stick (we used the end of a paint brush) and swirl the colors around. Don't swirl too much, or it won't look too pretty.
3. Lay the paper on top of the shaving cream. Gently press down. Make sure the whole page has shaving cream and color on in. Let it sit for a minute. Then wipe off all the shaving cream with a towel. You will have a pretty swirled paper!
4. Lastly, peel off the sticker letters.
You can read more details and see more pictures about this activity here.
2. Printable Thank You Notes
If you need an easy idea, my printable Christmas thank you notes are for you! There are several different templates and sizes for you to choose from. If you'd like to download this freebie, just click here.
3. Footprint Card
How adorable is this footprint card?! You can make a christmas tree, reindeer, and Santa Claus with your child's footprint! It would take a little work, but it would make a great keepsake for the recipient! It may be a great idea for a toddler!
4. Snowman Card
Use a toilet paper roll to stamp a snowman on a card! So stinkin' cute!
5. Fill-in-the-Blank Cards
Another easy idea for older kids is a fill-in-the-blank card! Kids can have fun decorating the cards.
6. Recycled Card
Use your leftover wrapping paper to create a cute recycled card!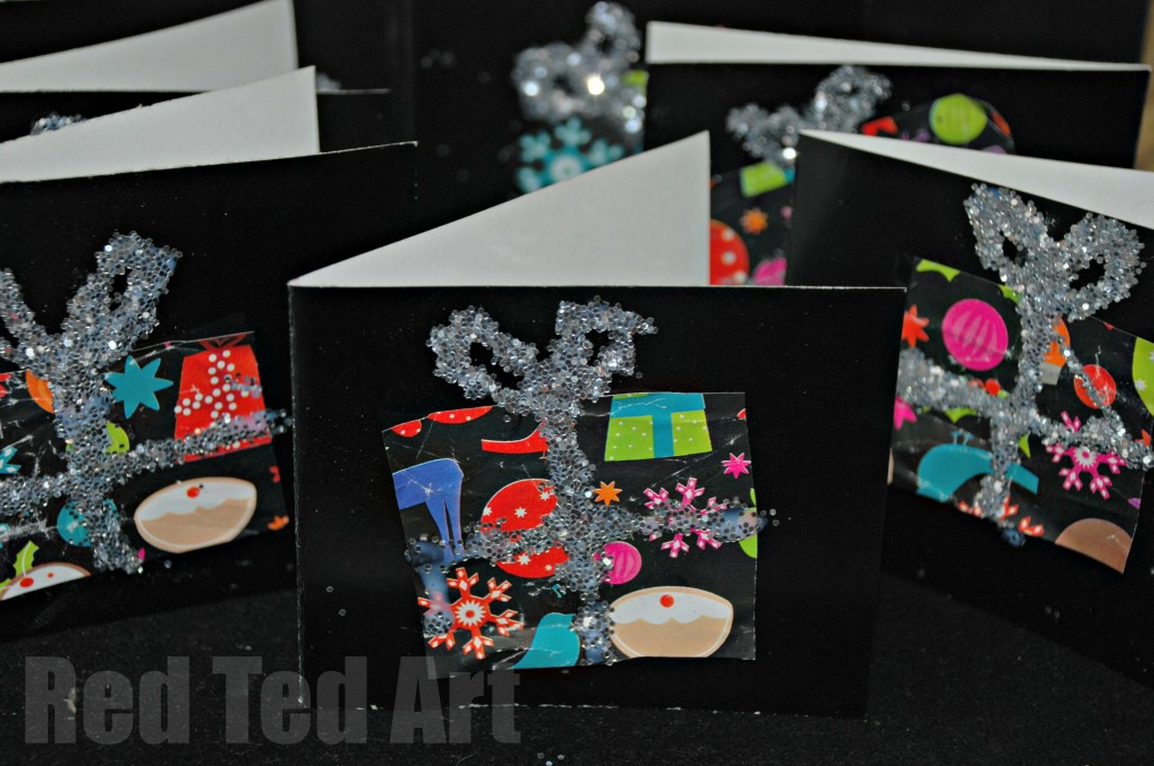 7. Fingerprint Card
Use your child's fingerprint to make this holiday card. The fingerprints are cute and colorful lights! I think it's adorable!
8. Crayon Resist Cards
Write or draw on a card with a white crayon, then paint over it with watercolors to make a crayon resist card!
Hope these ideas will inspire you when it's time to write thank you cards! I know grandparents, aunts, uncles, and loved ones will adore these homemade cards made from little hands!