Love Craft for Preschoolers
Teaching children to love is so important. Love comes naturally to most, but reminding children they are loved and to love others is invaluable. Today I'm sharing with you a love craft for preschoolers. This craft is so fun to make because you use shaving cream!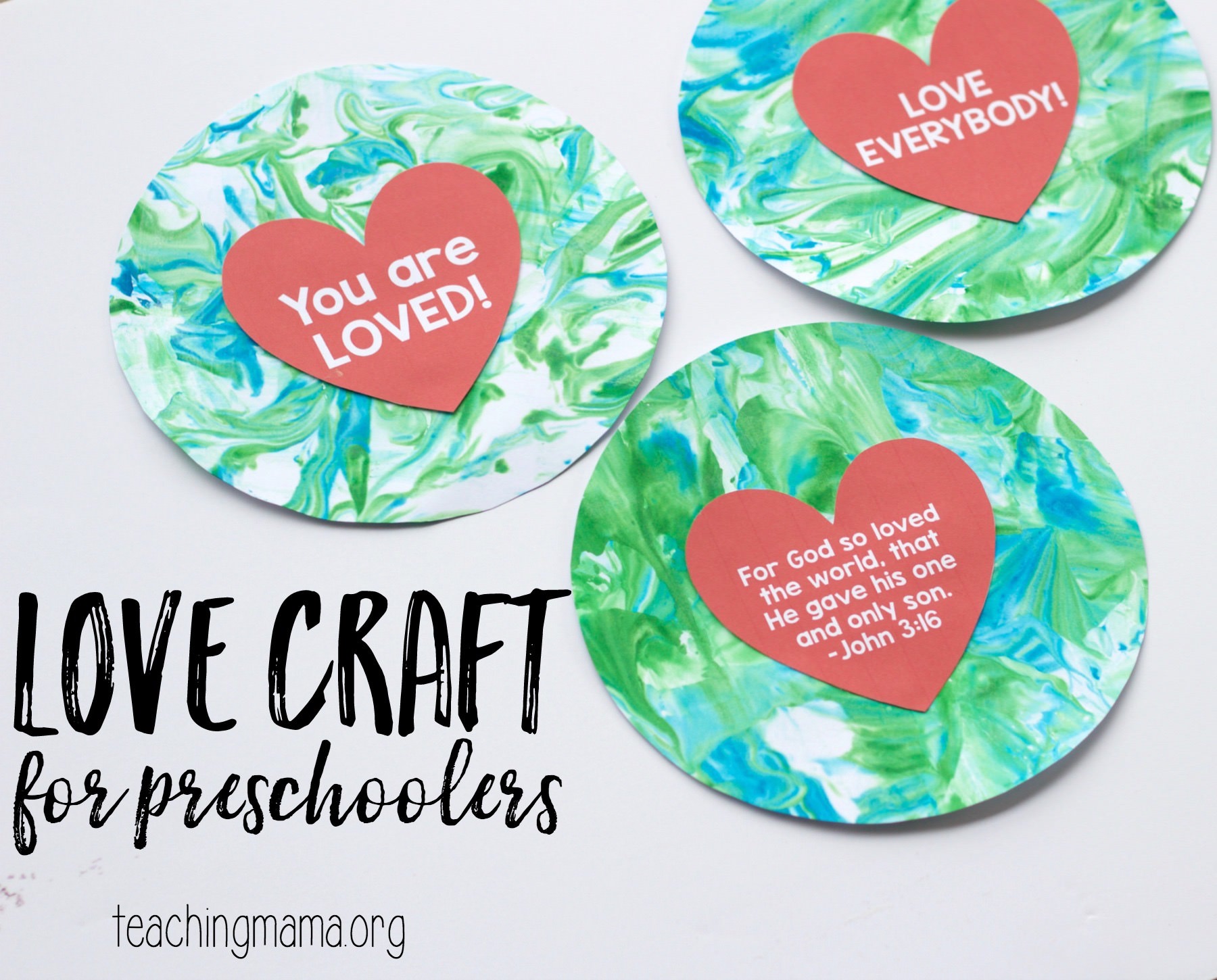 Here's what you need:
card stock paper
shaving cream
food coloring
knife
love printable (download at the end of the post)
cookie sheet lined with tin foil
scraper
scissors and glue
Begin by lining a cookie sheet with tin foil. Then spray shaving cream to fill the sheet. Drop blue and green food coloring all around the pan. Then take a knife move it around the pan in a swirling motion. (This just helps mix the colors around and makes swirls.)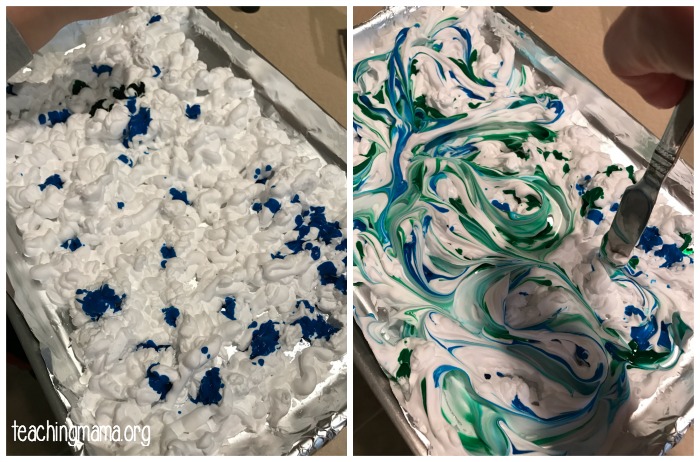 Lay a piece of card stock paper on top. Press down on the paper to make sure every part touches the shaving cream. Then life it up and scrape (or wipe) off the shaving cream.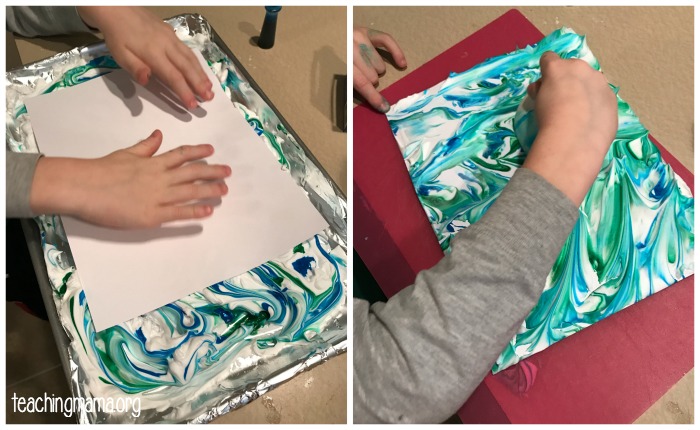 Then you'll see your beautiful swirled paper! Each time you make a new one, it looks slightly different! Let it dry for a few minutes.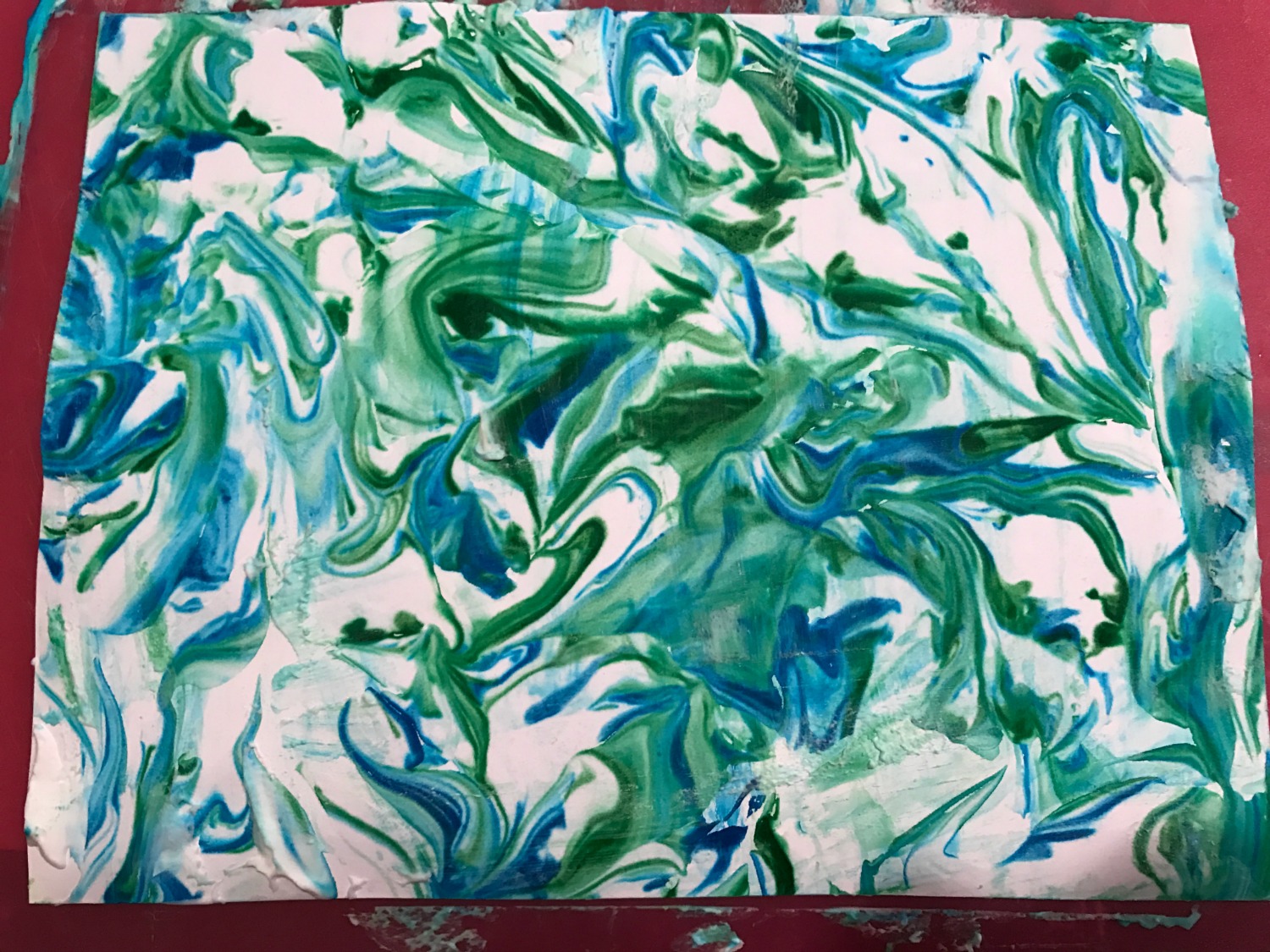 After it dries, you'll cut out a circle to look like the Earth. I put a large bowl on my paper and traced around it to make a circle. Then I cut it out. Lastly, I glued on hearts with these quotes on them. (I used my hot glue gun to put the hearts on.)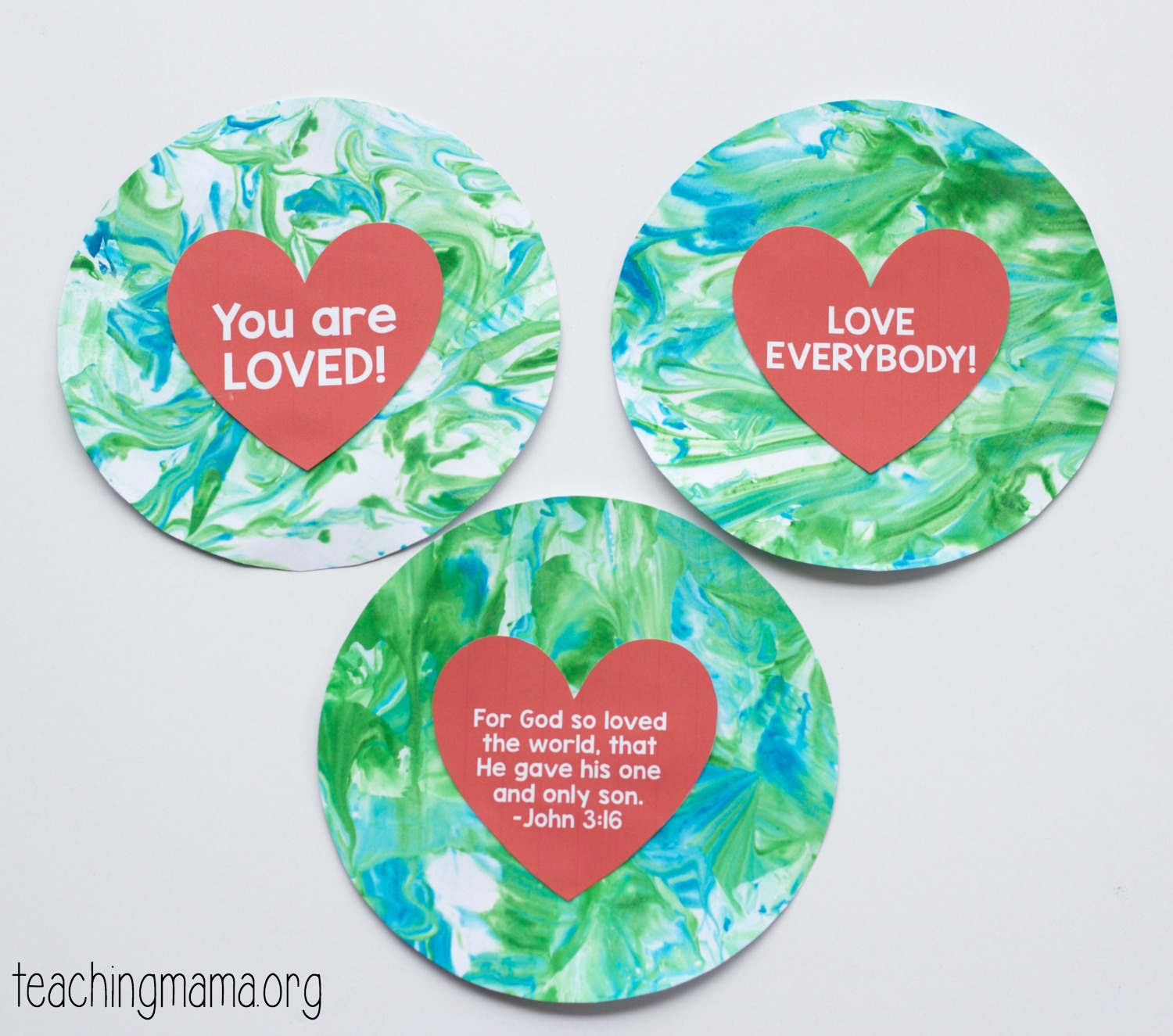 I created this craft with the Bible verse from John 3:16 on it, which explains how God loved us so much that He sent Jesus to come to Earth and die for our sins.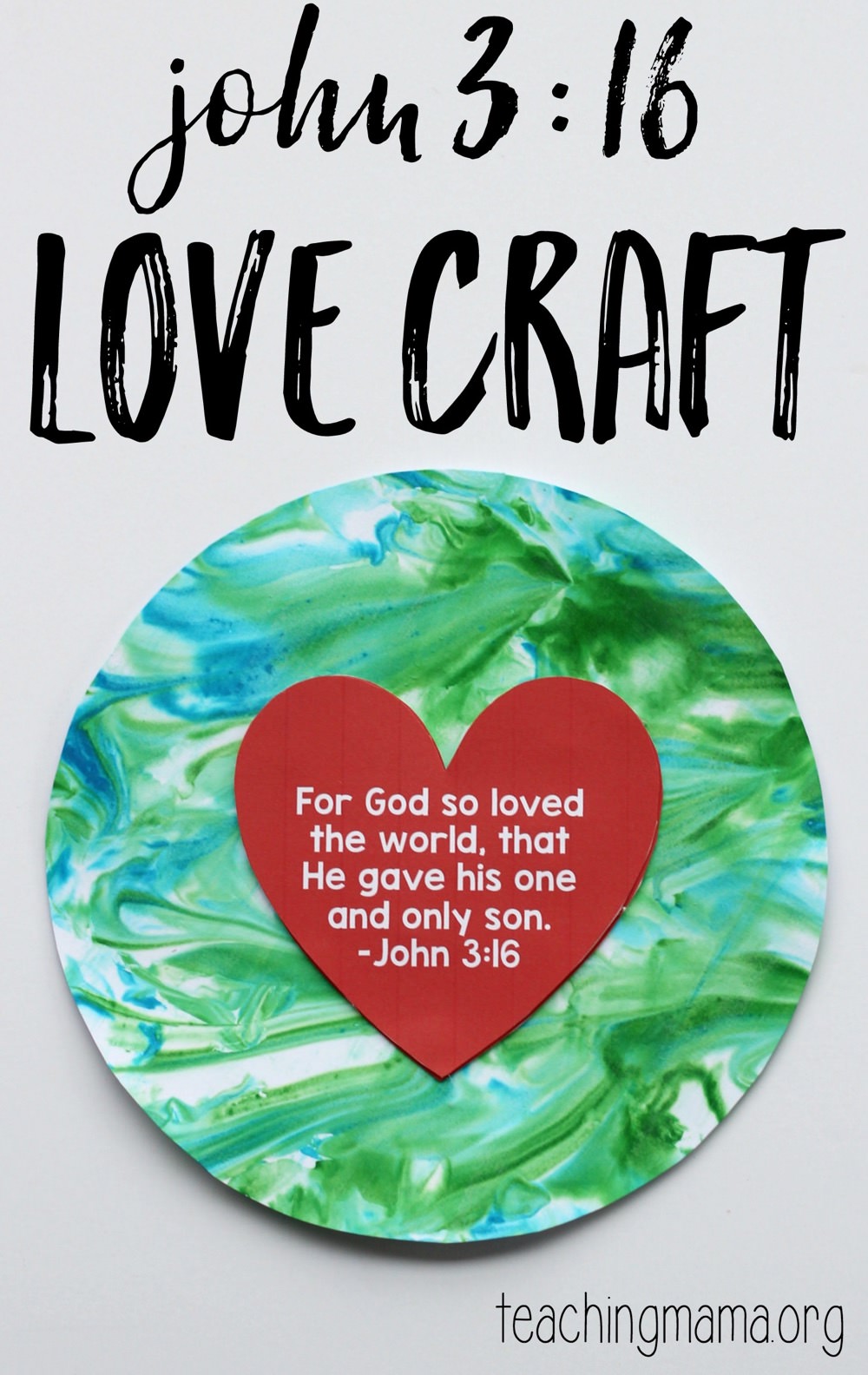 I also created two more hearts that say "You are Loved!' and "Love Everybody"! Teaching my children to love everyone, no matter what they look like or act like, is so important to me.
"Love your neighbor as yourself" – Matthew 22:39
"A new command I give you: Love one another. As I have loved you, so you must love one another." – John 13:34

You can download the heart printable here —> Hearts
Hope you'll try this craft out!