Fine Motor Activity with Spray Bottles
I've been saving applesauce and baby food pouch lids for a long time because I just knew they would be great for an activity someday. I'm so glad I did, because they were perfect to use with this fine motor activity with spray bottles. The kids LOVE this simple activity and want to do it all the time. They don't even realize they are working on building up strength in their hands and fingers.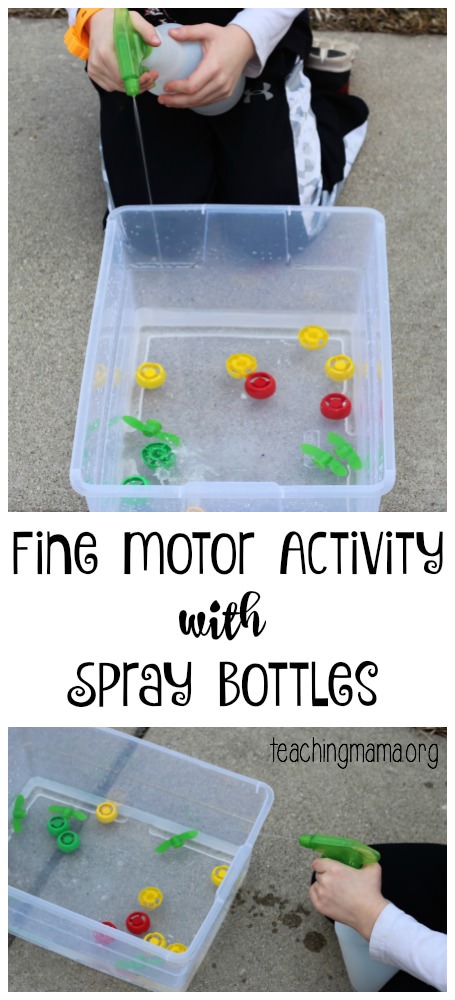 Here's what you need for this activity:
spray bottle (mine was from Dollar Tree)
pouch lids
plastic bin
water
For the activity, have the child spray a stream of water at the pouch lids and try to hit them as targets. You'll notice that the spray bottle propels the lids forward, so it's fun to move the lids to the other side. If you have two spray bottles, have a race and see which lid can get to the other side of the bin fastest.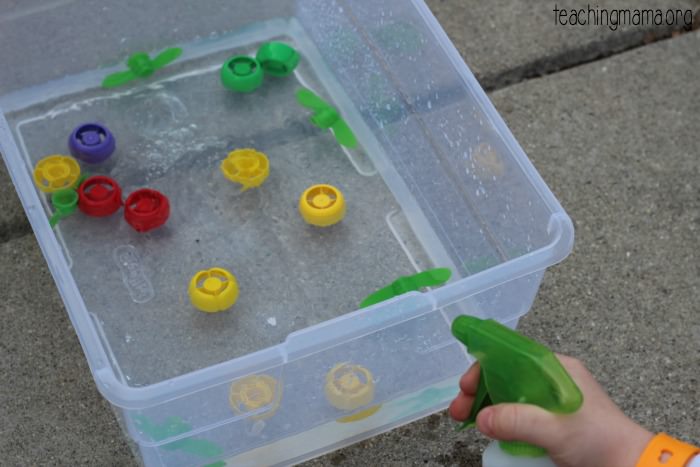 And if you don't have pouch lids, you can try it with anything that floats. We enjoyed trying it out with rubber ducks!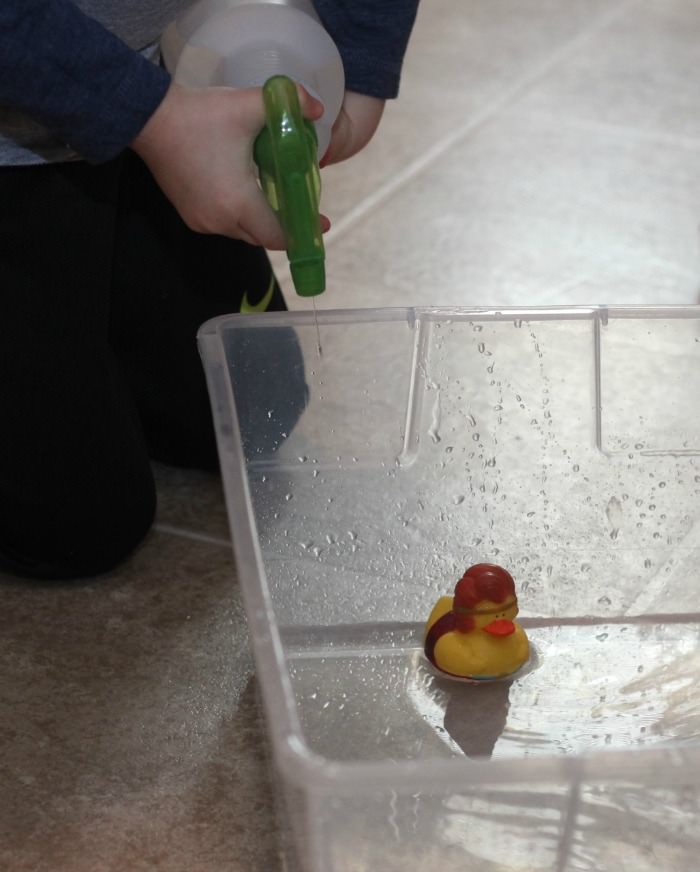 To see all of our fine motor activities, visit here.