Christmas Alphabet Puzzles
It's time for me to share my Christmas alphabet puzzles! I've had requests to make these, since my other puzzles have been a hit with children! These puzzles are so simple to make. All you need is the printable, wide popsicle sticks, and glue.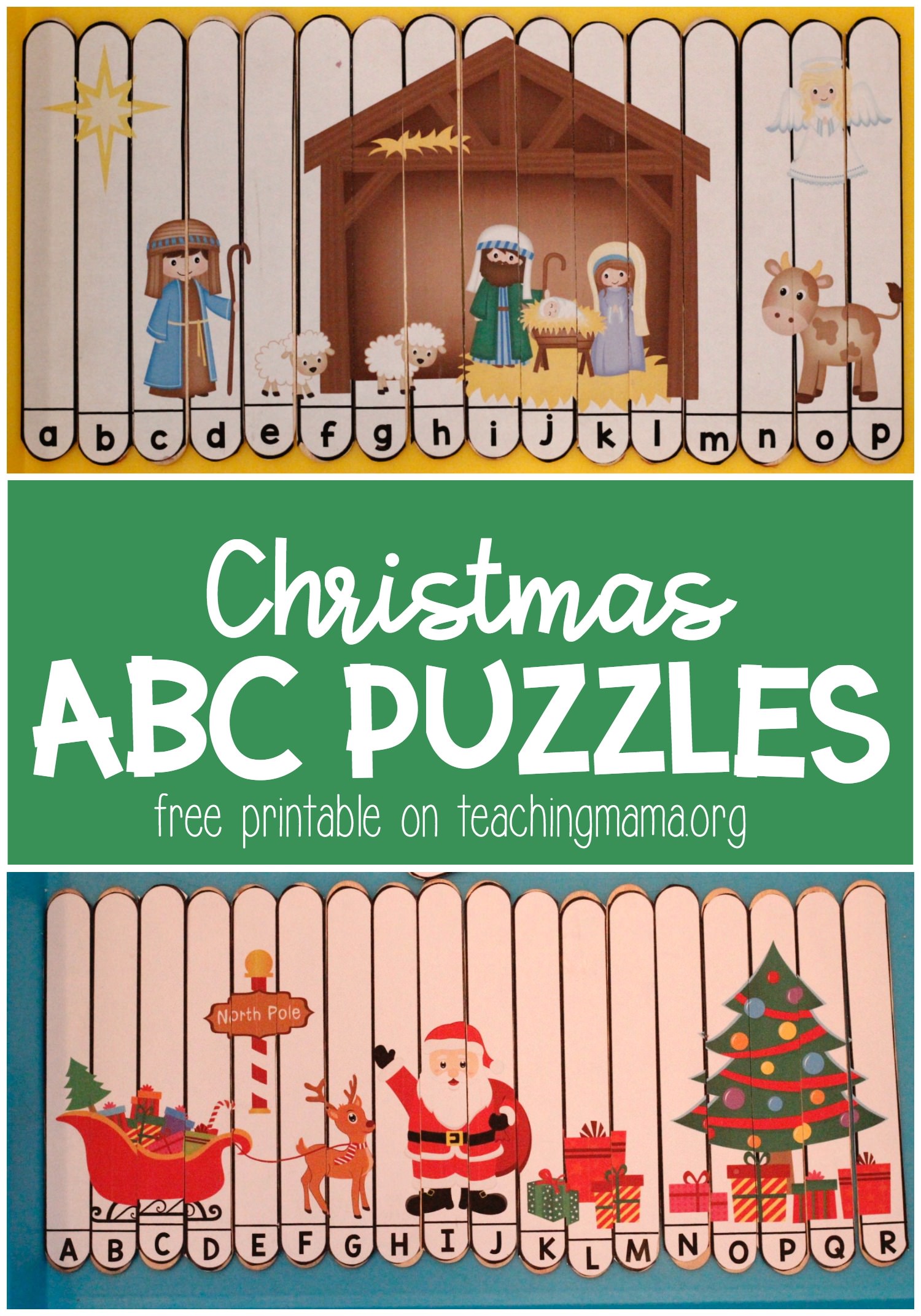 I created two Christmas puzzles. One is the manger scene with baby Jesus and the other is Santa Claus with his sleigh and presents. The manger scene uses lowercase letters and the Santa scene uses uppercase letters. Both are fun to complete!
After you print out the printable (see the bottom of the post for the download link), then you'll cut the pieces apart, and use a glue stick to stick them to wide craft sticks.
Then set them out and invite your child to put the puzzle together. They can look at the pictures or put the sticks in alphabetical order.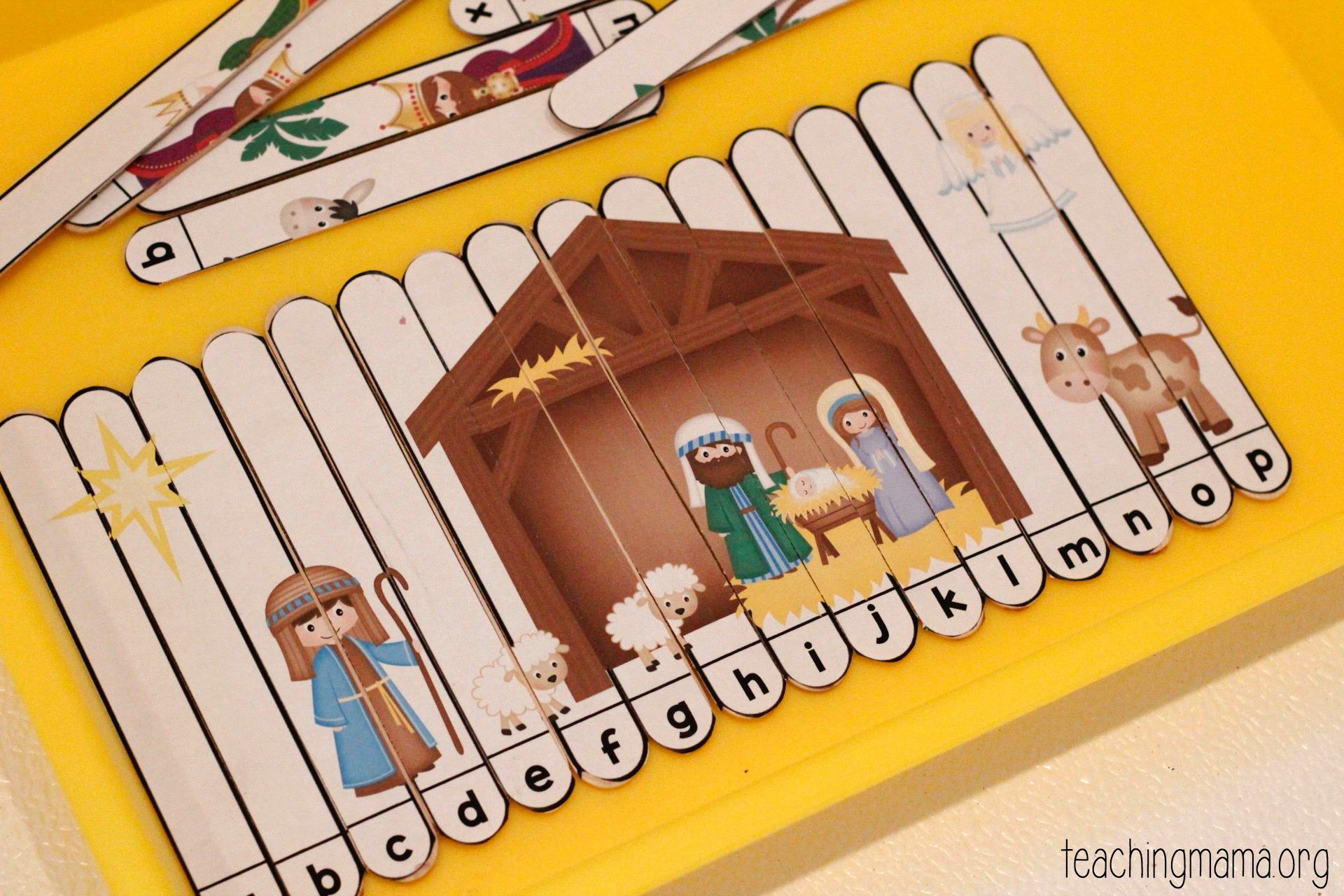 These puzzles are great when you need a quick or quiet activity for kids. You could take them for waiting in the doctor's office or do them with a sibling or friend.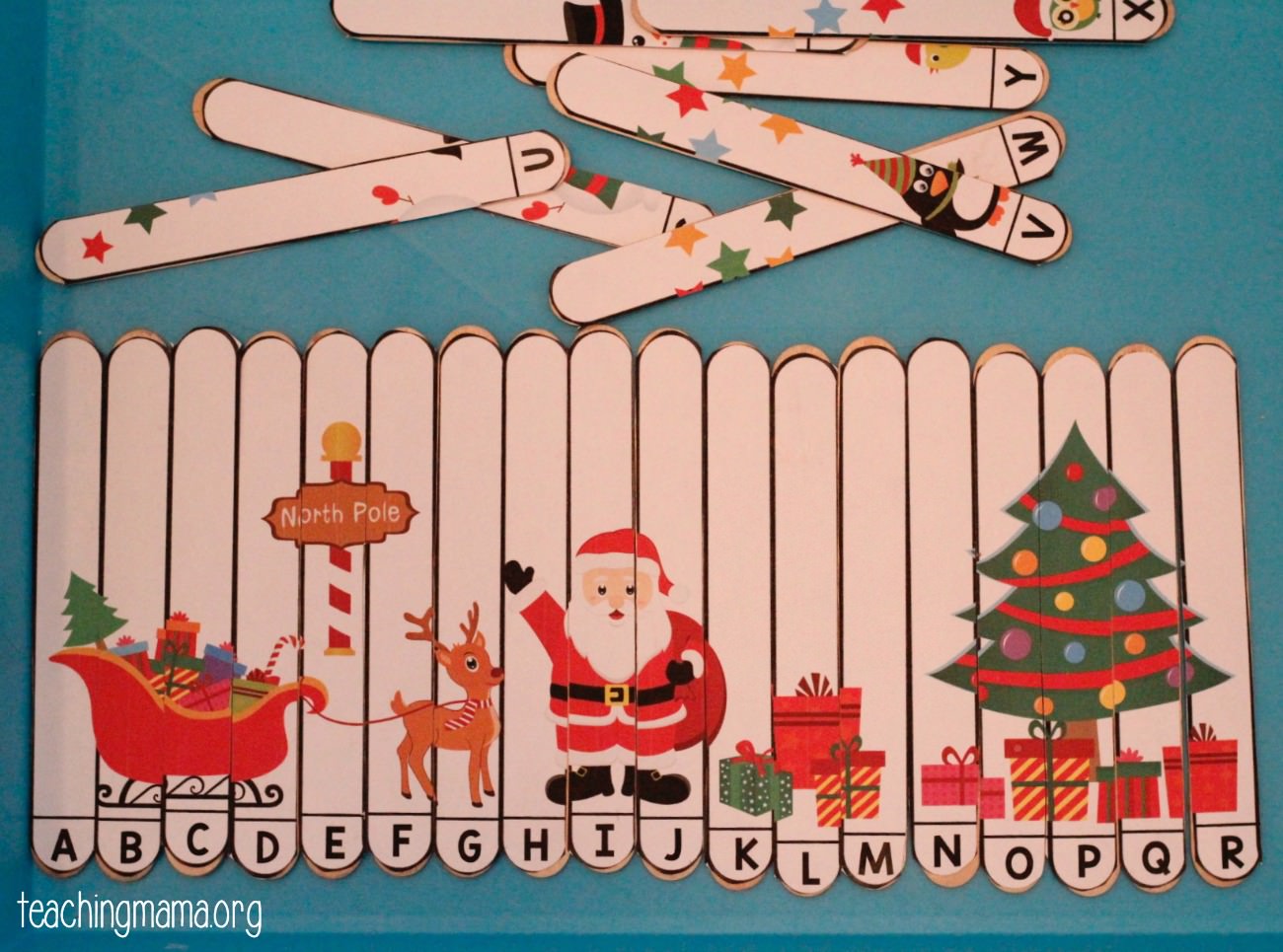 You can download the free printable right here —> Christmas Puzzles