15 Activities About Teeth
February is National Children's Dental Health Month. Since I think it's important to each preschoolers about cleaning teeth, I'm sharing with you 15 very FUN activities to do that all involve teeth!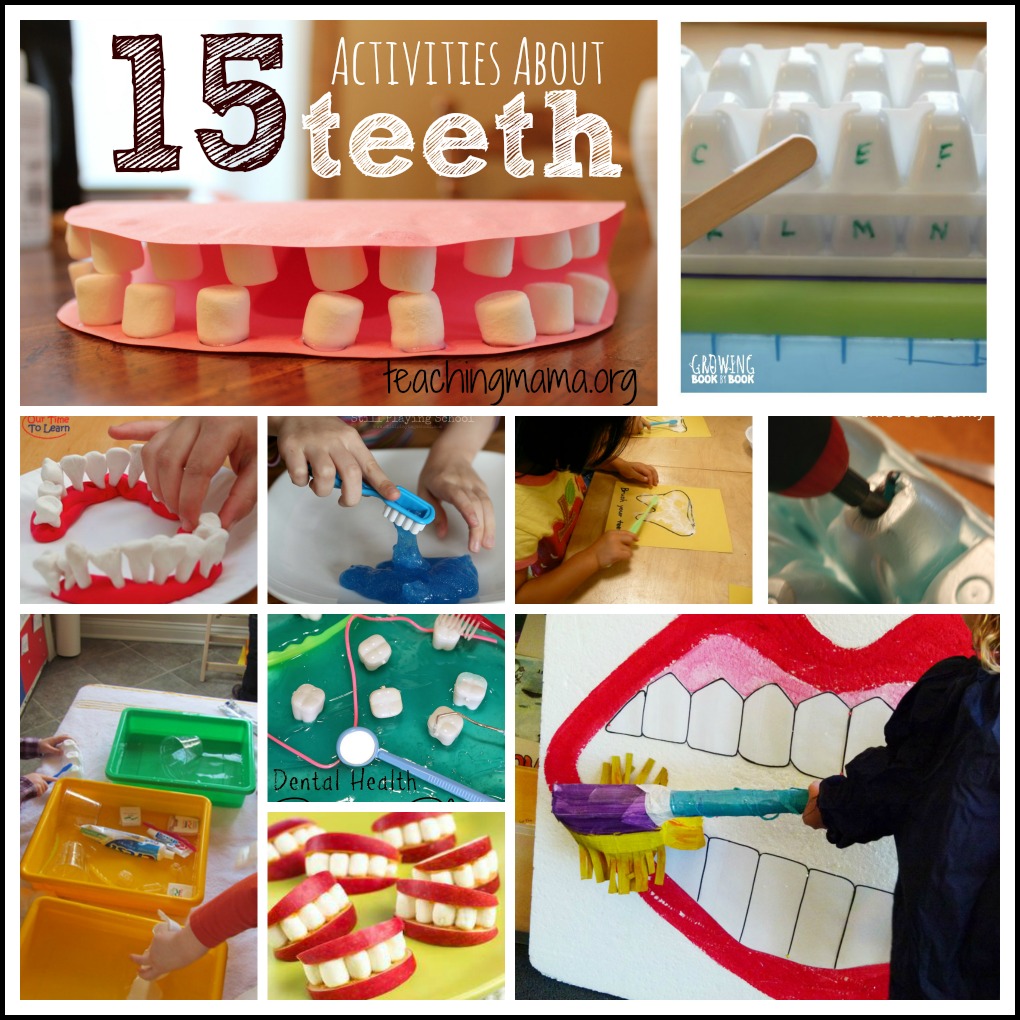 Disclaimer: This post contains affiliate links. See my disclosure for details.
There are so many hands-on way to learn about brushing teeth, cavities, flossing, and more. Here's a collection of learning activities that are all about teeth!
Model Mouth Activity by Teaching Mama
Brush Away Alphabet Germs by Growing Book by Book
Dentist Printable Pack by Royalbaloo
Flossing Activity by Teaching Mama
Tooth Fairy Printables by 3Dinosaurs
Toothpaste Slime by Still Playing School
Learn to Brush Teeth with Eggs by Teaching Mama
Flossing Activity with Egg Carton by Meet Penny
Dental Health Sensory Play by Still Playing School
Race to Lose a Tooth Game by Toddler Approved
Apple Teeth Snack by Totally Kids Times
Types of Teeth and Model Mouth by Our Time to Learn
Beginning Reader Activities about Teeth – Teaching Mama
Toothbrush Water Play by Teach Preschool
Dental Health Theme by Pre-K Pages
Here are some of my favorite resources for teaching about teeth!
, Medical Kit and Dentist Tool Interactive Toy 
Play-Doh Doctor Drill 'n Fill Retro Pack
Tooth Saver Necklaces 
Liquid Water Wheel Timer 
Plastic Wind-Up Chomping Teeth (12 Pack)
 Teeth Model
Crocodile Dentist
Cross-Section Tooth Model
Hope you'll try some of these out and let me know how they go!!
*Note – the giant model mouth in the featured photo is no longer a blog post and cannot be linked anymore.