Model Mouth Craft for Preschoolers
Did you know that February is National Children's Dental Health Month? This is a great time to teach little ones the importance of taking care of our teeth and gums. A fun way to teach preschoolers about our mouth and teeth is by making a model mouth with marshmallows!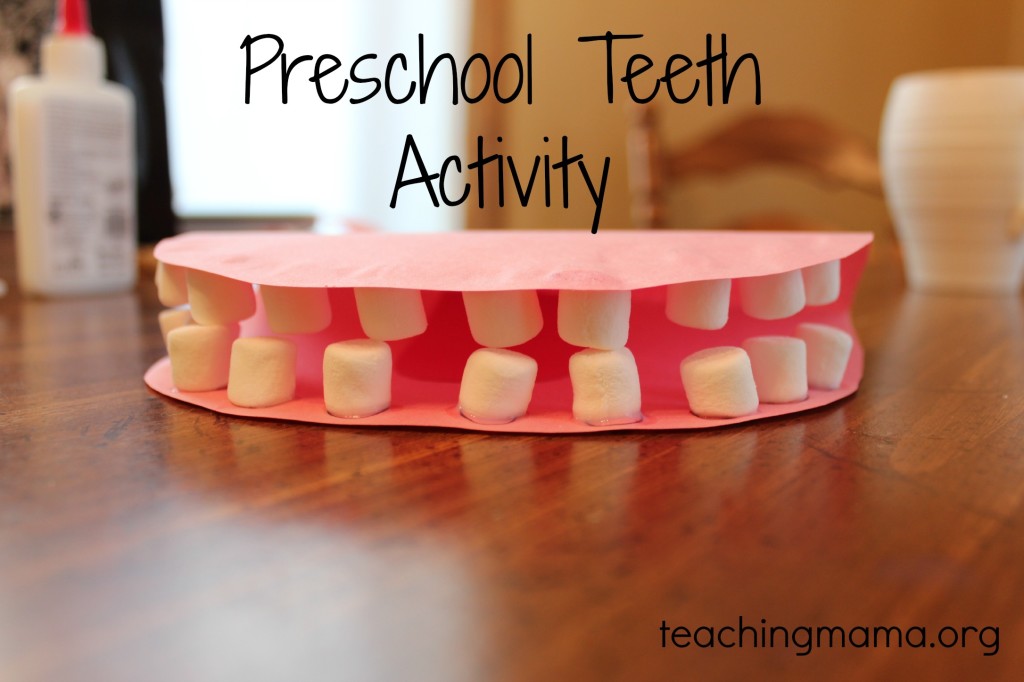 Materials for Model Mouth:
*construction paper (pink and red)
*20 mini marshmallows (non-food alternatives could be white pom poms or pony beads)
*glue
*scissors
To start, cut the pink paper into the shape of a mouth. Then cut a tongue and glue it. Next, draw 20 circles where the marshmallows will go.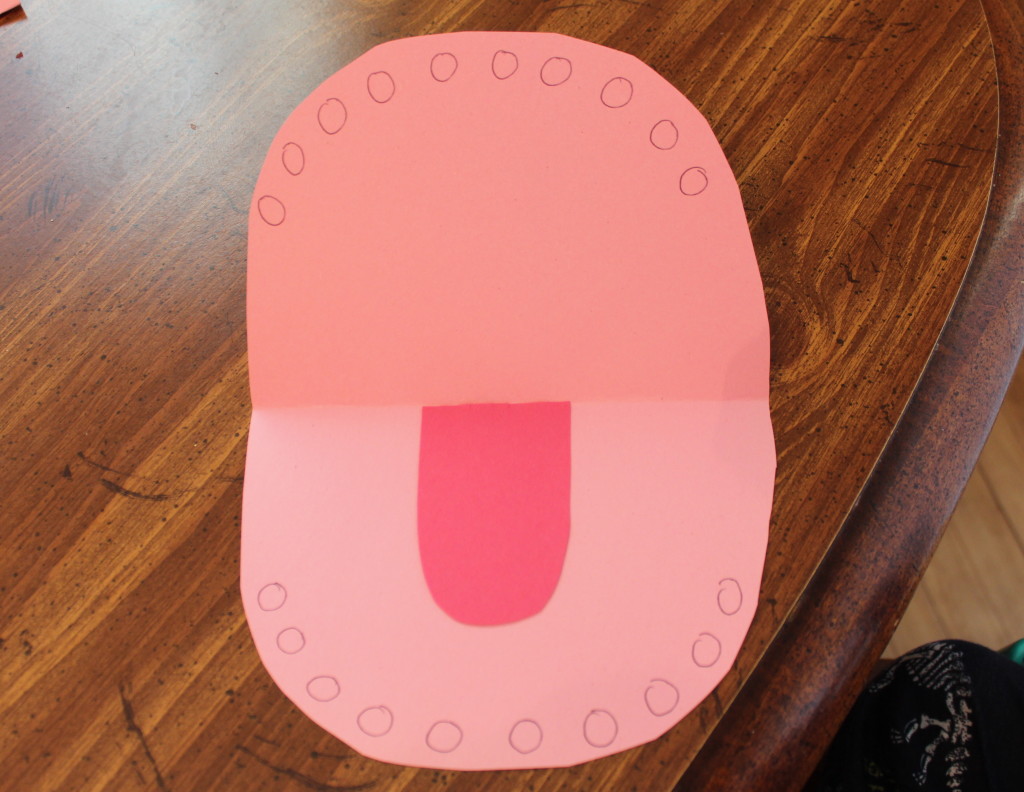 Have your little one squeeze glue into each circle.
Next, add marshmallows! While drying, have your child practice counting them. If you want to be really technical, you could shape some of the marshmallows to look like real teeth.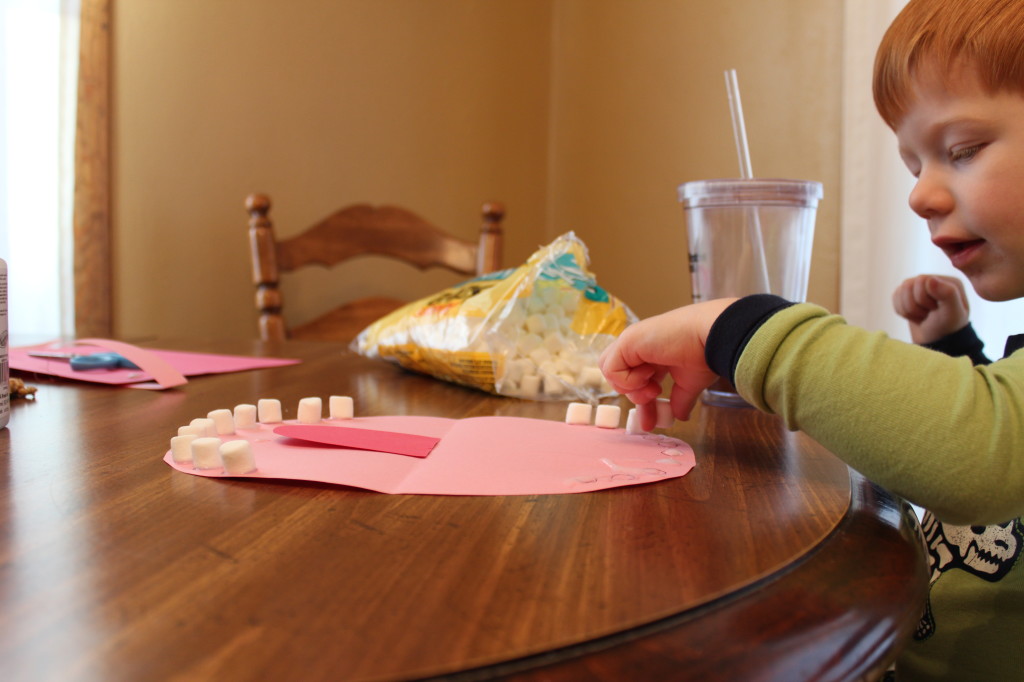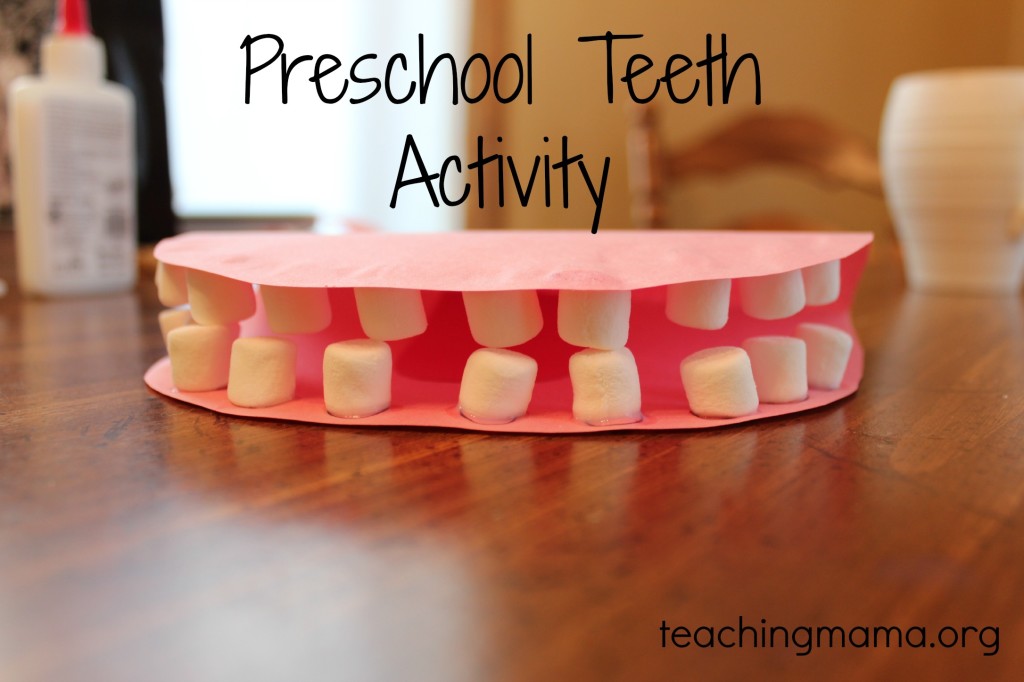 There you have it! A cute model of the mouth. Try it out and let me know how it turns out!