Do you ever need an activity to help the day move along a little bit faster? Well this bath paint is a lifesaver! I use this activity when it's too cold out to play or when the kids need a fun play activity to do. We love it!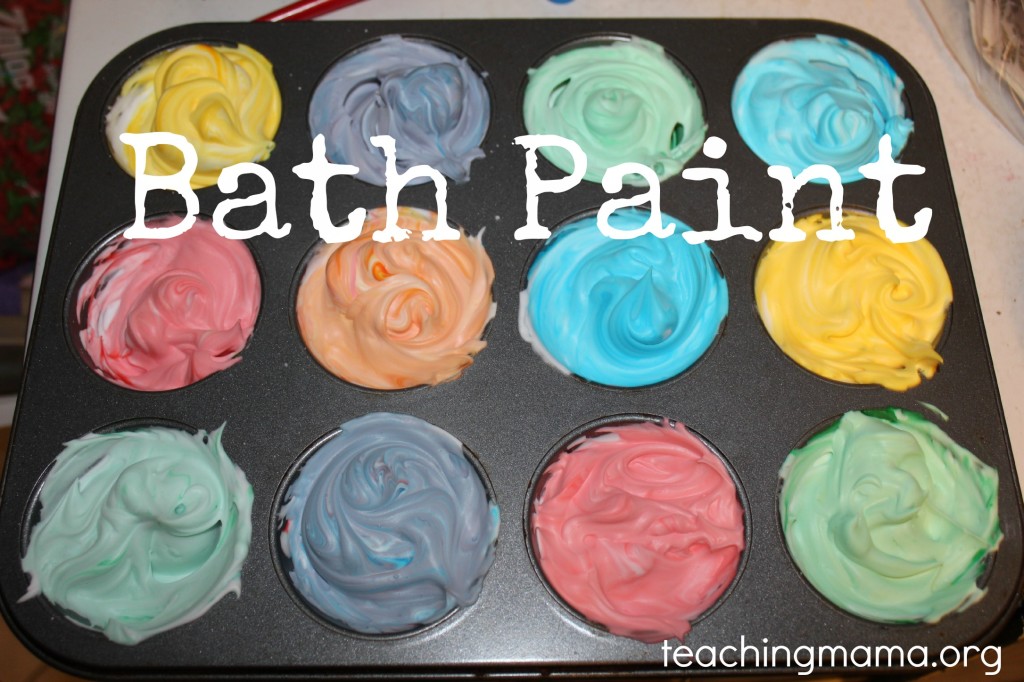 My kiddos absolutely LOVE bath time. It's actually quite ridiculous! They would bathe 3 times a day, if I would let them. Recently, we made some bath paint to add to the bath time fun! It was super easy and the boys had a blast. Here's how you make it:
Take shaving cream and spray it into a muffin tin. Then drop food coloring in and swirl around. I used an extra chopstick and it worked great 🙂
Then take paint bushes or your fingers and have the kids paint your bathtub!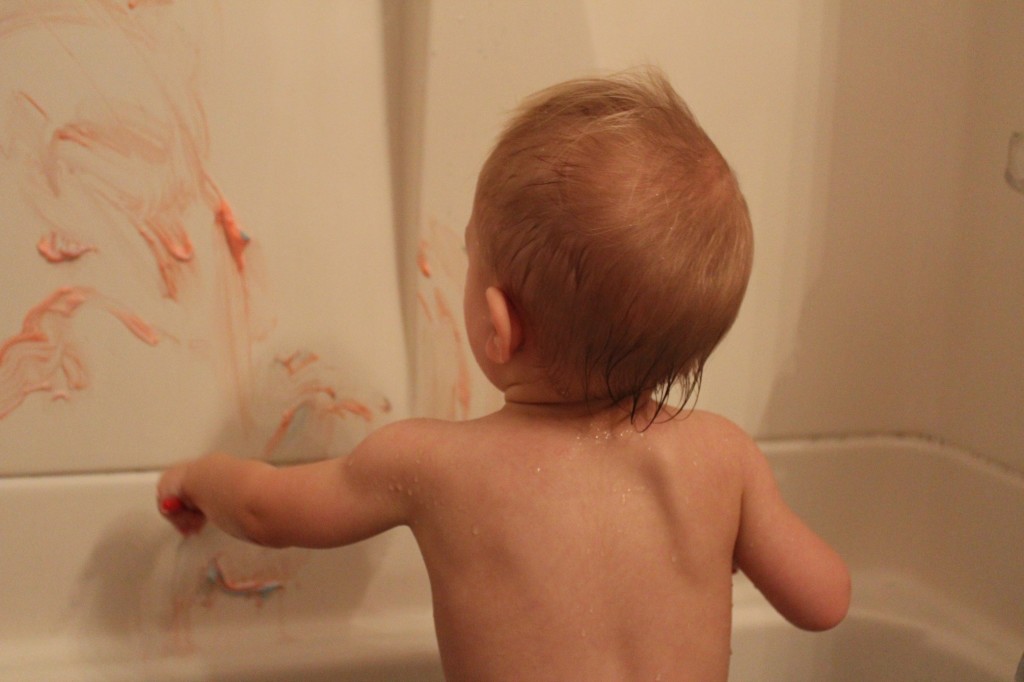 Ended it with a bath and brotherly love 🙂
Clean up is very easy. Just wipe up the shaving cream and rinse. I would say that's the easiest clean up around! Just make sure you DON'T use gel food coloring! It can stain your child's skin and the bathtub!