I know I just posted a sensory activity yesterday, but I couldn't resist showing you a sensory bin we made and played with! It's our Spring Sensory Bin!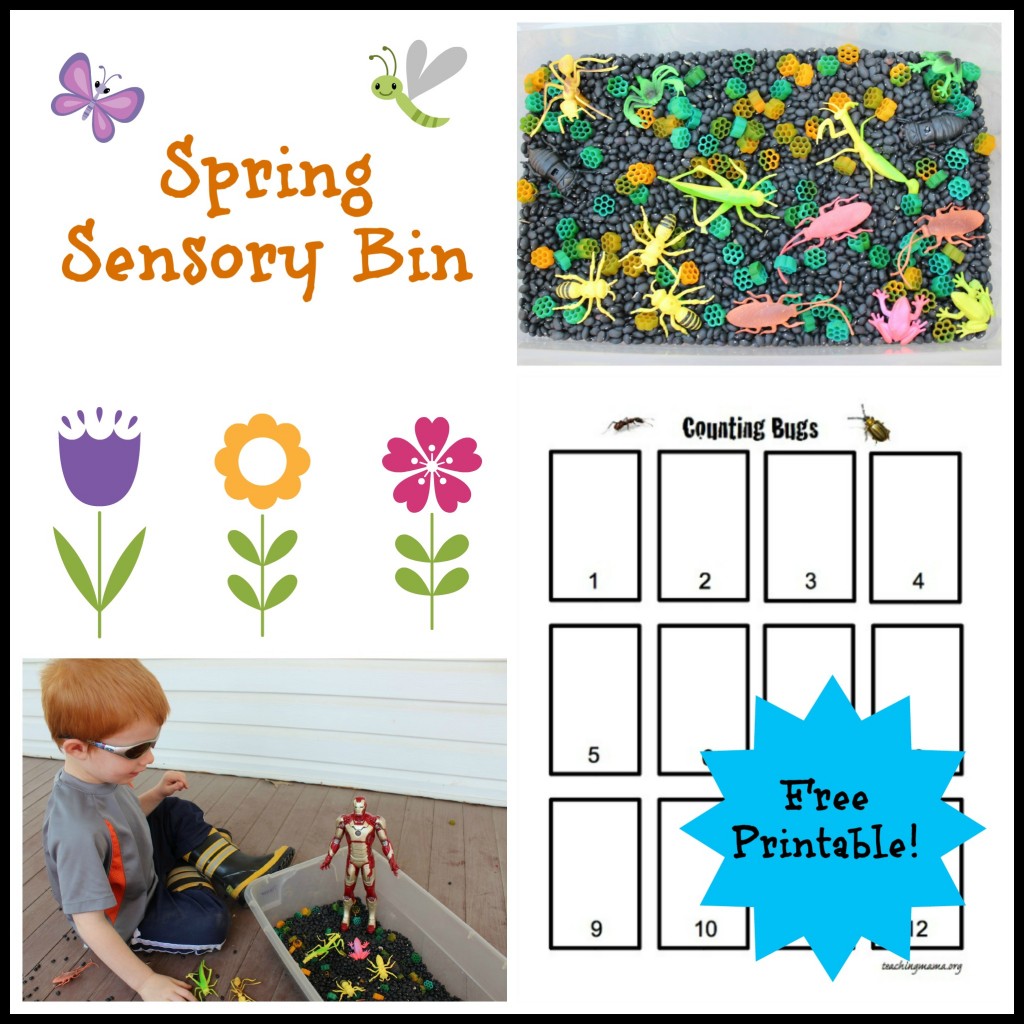 For this sensory bin I used the following:
black beans (4 lbs. found at Walmart)

colored Fiori noodles to look like flowers (follow this post to see how to color noodles)
plastic bugs, creatures, and frogs (from Dollar Tree)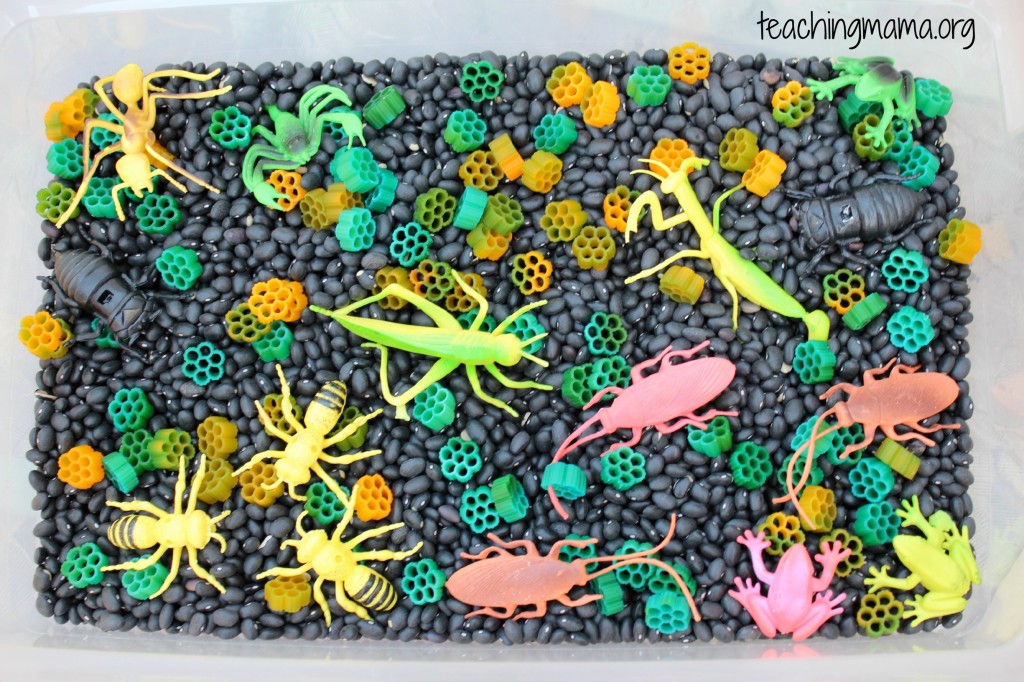 There's something about the smooth black beans and noodles that is fun for kids to play with. I also have to say that I think it's fun and relaxing to play with.
I came up with a counting activity for Troy to do. I buried the bugs and had him dig for them and find them. Then he counted them on a Counting Bugs sheet.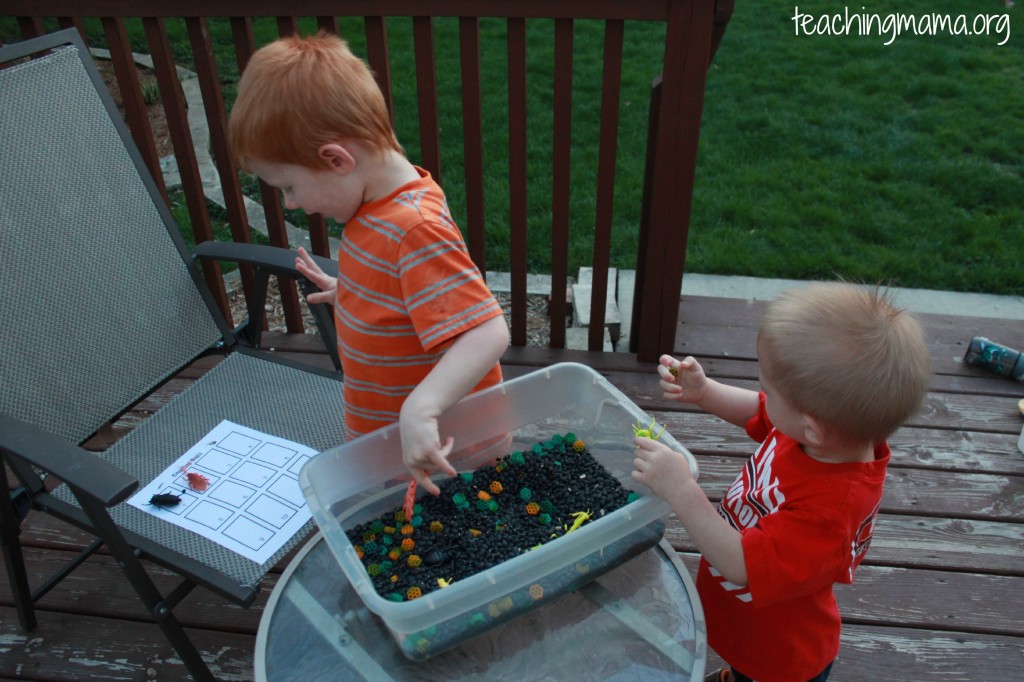 It made the time a little more structured since he had a task to complete. He loves counting anything right now, so he really liked this!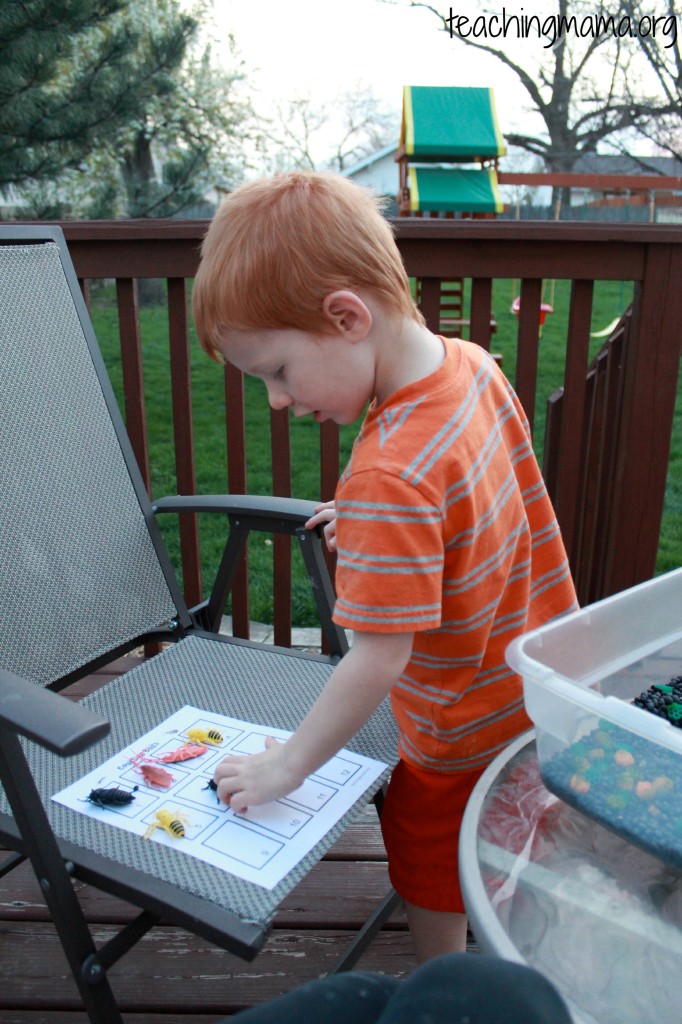 To download a free printable of Counting Bugs, click here —> Counting Bugs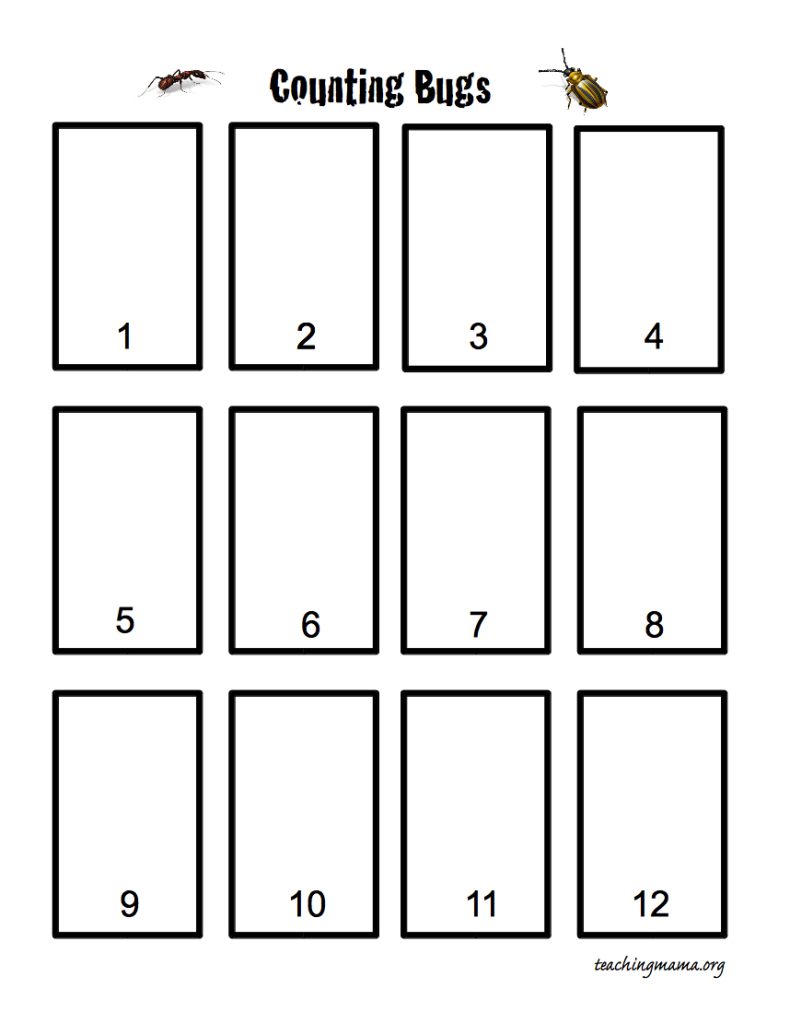 We had a lot of unstructured play time with this sensory bin. I think just letting kids play and use their imagination is super important. I loved seeing what my oldest did with the bin. He is super into Iron Man right now, so he pretended that the bugs were trying to attack the unstoppable Iron Man.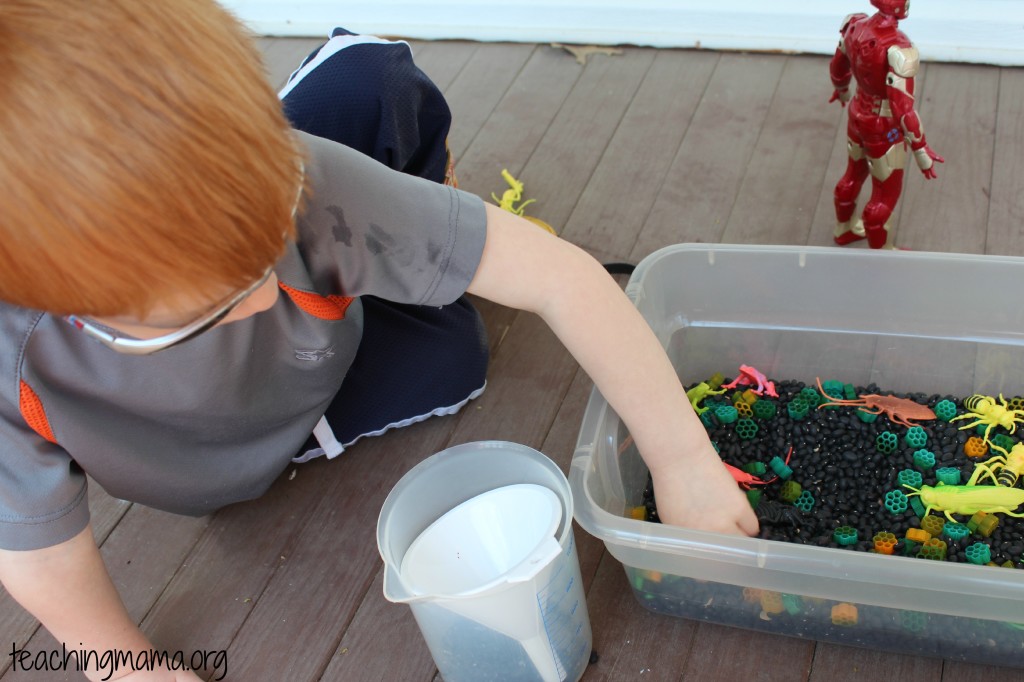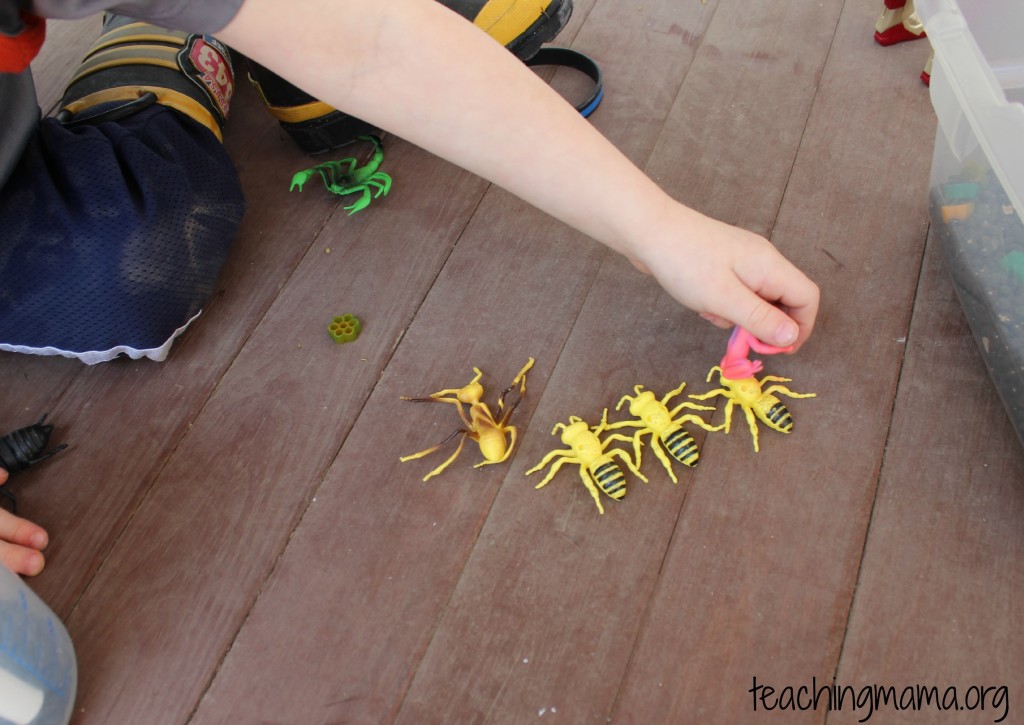 We also got out the water beads to play with, too! And don't you love Troy's outfit and sunglasses?!? Oh to be 3 again! 🙂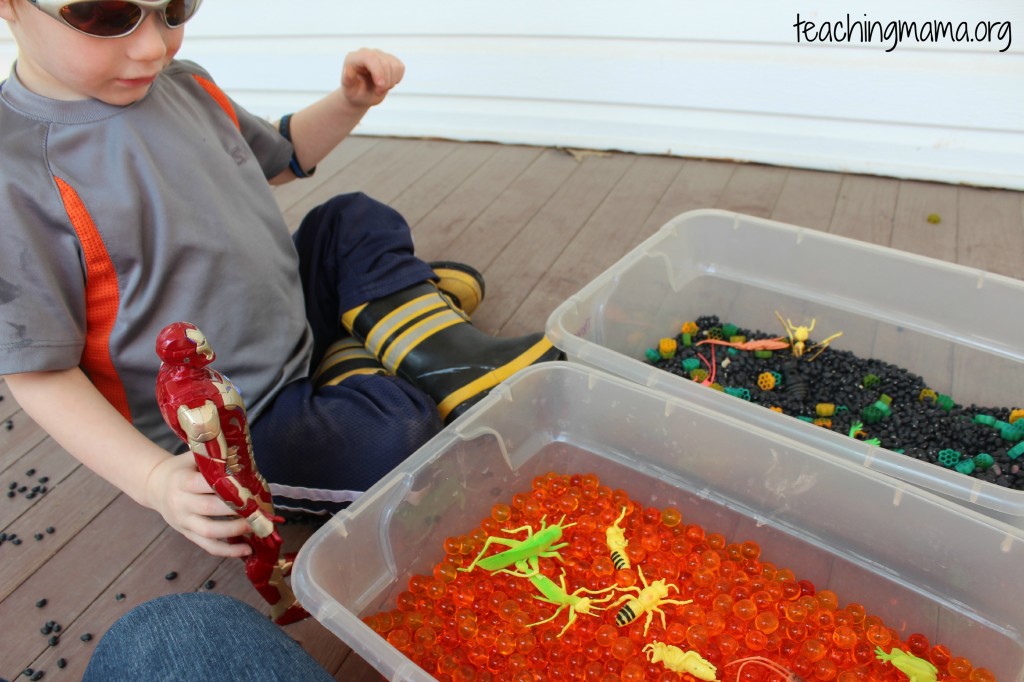 Lots of sensory fun happening here! Hope you'll try it out and let me know how it goes! One last thing- tomorrow is our Toddler and Preschool linkup, so I hope to see you back here tomorrow! There are some great resources shared each week and of course we'll be featuring 3 bloggers! See you then!