Do you know what ladybugs like to eat? They love aphids! I created a ladybug and aphid activity to help kids match uppercase letters to lowercase letters. In this game, the ladybug will eat the "aphids" marked with an alphabet letter. The child will draw an aphid card from the pile and find the matching lowercase letter on the aphid on the printable. Color or mark the aphids as you find the matches! This activity that is geared towards preschoolers and kindergarteners.
Here's what you need for this ladybug alphabet game:
printable (download at the end of this post)
plastic bin
dry black beans (or something to fill the sensory bin)
flowers, toy ladybugs, etc.
Start by filling the bin with the black beans. Bury the alphabet cards in the bin. Have the child draw a card and find the matching alphabet letter on the printable. Have the child mark off the letters that they find until they find them all!
This is a simple activity to practice the alphabet. Kids love to dig their hands into the sensory bin and find the cards. It's like a game, but still educational!
I created two versions of this activity in this printable:
matching lowercase letters to uppercase letters
matching uppercase letters to lowercase letters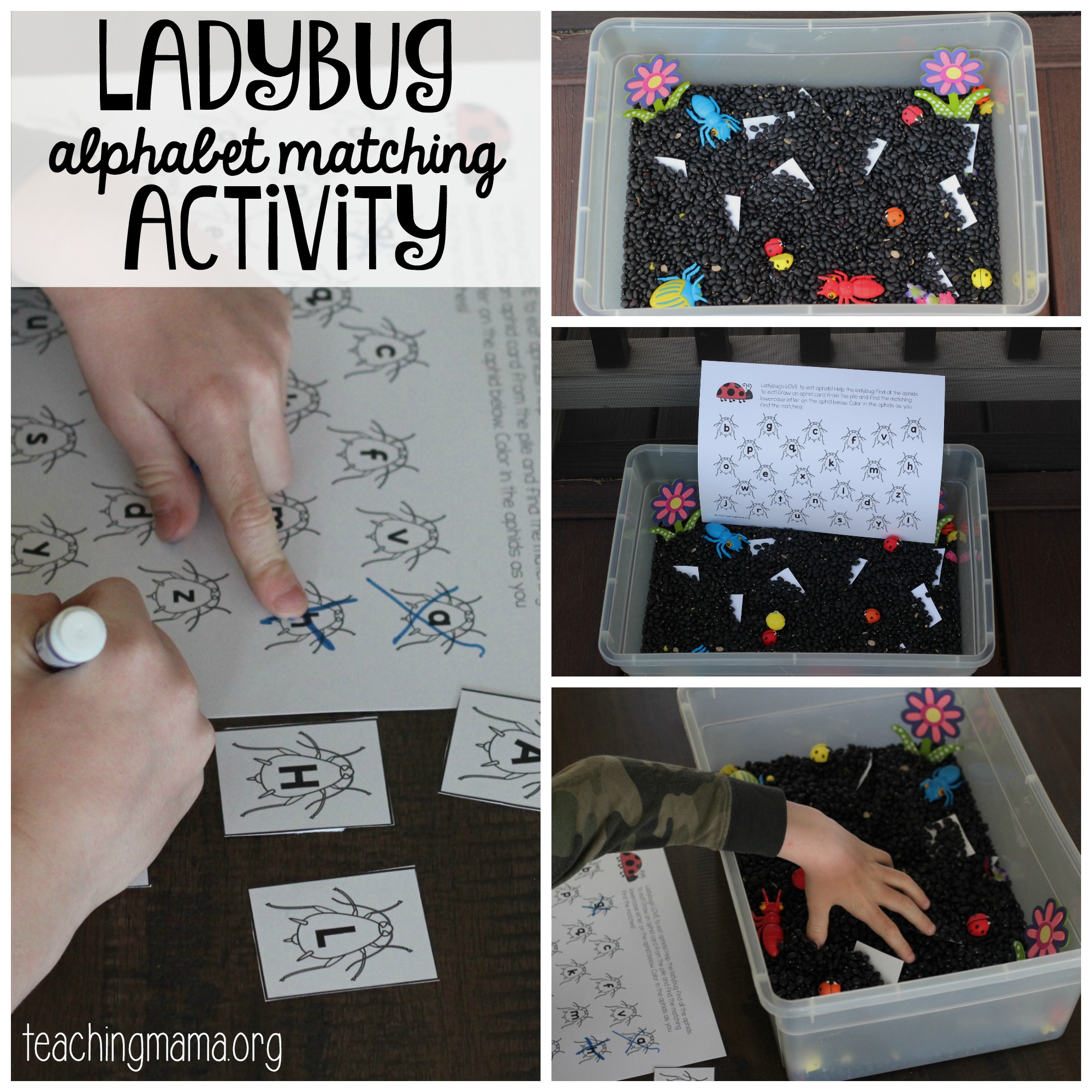 You can download the printable here —> Ladybug Alphabet Matching Activity