15 Ideas for Using Magnetic Letters
Disclosure: I am a blog ambassador for Lakeshore Learning and am compensated for my work. I received the product free of charge, but all thoughts and opinions are 100% mine.
One of my favorite tools for teaching the alphabet is magnetic letters. They are so versatile and can be used in so many ways! The Classroom Magnetic Letters Kit from Lakeshore Learning is an excellent addition to a classroom. Today, I'm excited to share 15 fun ways to use magnetic letters!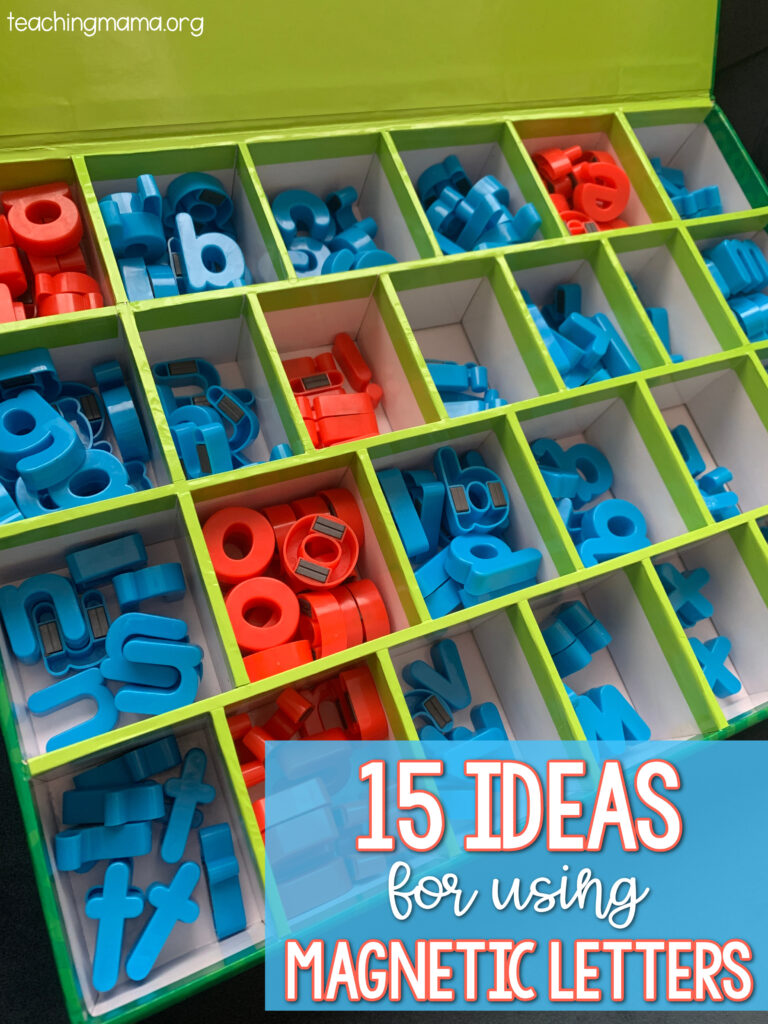 Before I get to the activities, I want to share a few things about the Classroom Magnetic Letters Kit.
1. I have to confess that before getting the Classroom Magnetic Letters Kit, my magnetic letters were a mess. I kept all of them in a gallon storage bag and always had to sort through them to find the letters I needed. This kit organizes all the letters in a nice, sturdy cardboard box. The flap is a magnetic closure, which I think is a neat feature!
2. I always seem to need more letters than I have! Not anymore because I have 240 lowercase letters to use.
3. It's no surprise that Lakeshore Learning has the highest quality products! I know these magnetic letters will last for many years!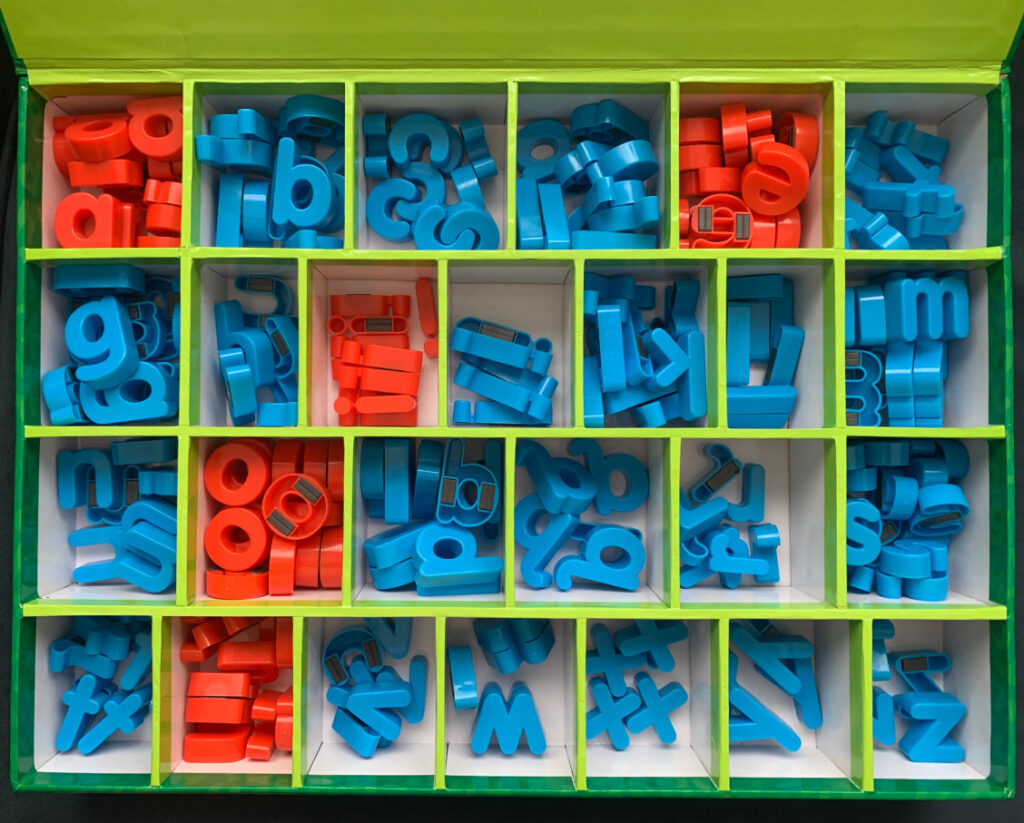 15 Ways for Using Magnetic Letters
1. Learning the Alphabet
Kids learn alphabet letters at different rates. Most kids need a lot of different multi-sensory activities to learn the alphabet letters. Having these magnetic letters allows kids to hold them, touch them, see their shape, etc. For those who learn best by physical touch, this is really helpful! You could use them to practice letter names, sounds, and the order of the alphabet
2. Word Families
If you are working on word families, magnetic letters are helpful, too! You can place them on a whiteboard and practice learning different word families, like the at family in the picture below.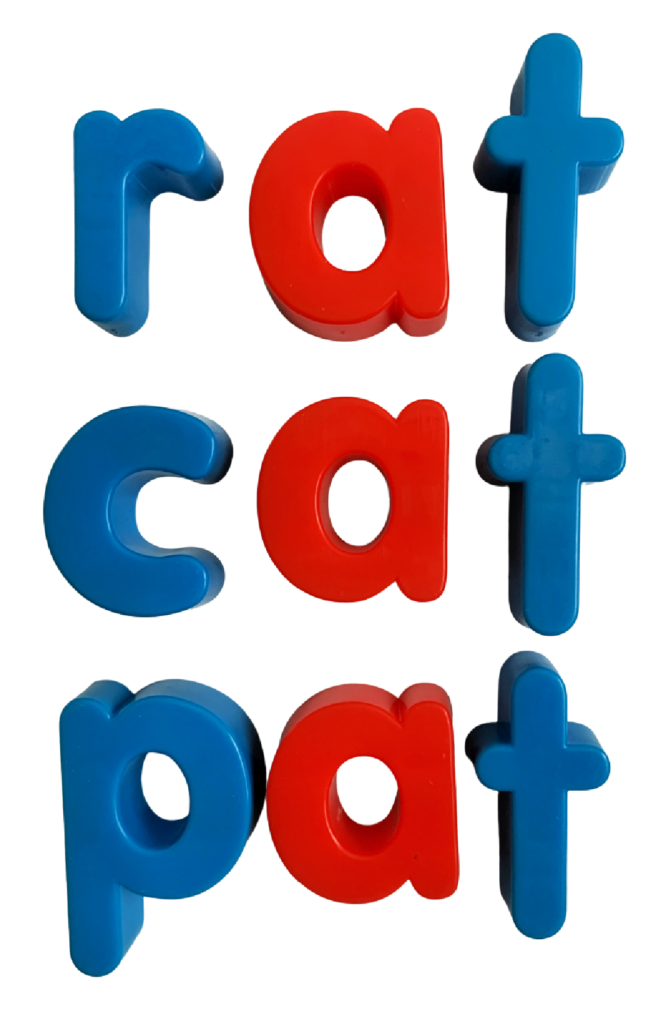 3. CVC Words
Practice spelling CVC words with the letters. CVC words are three-letter words that follow a consonant/vowel/consonant pattern. Some examples are the words 'cat', 'hen', and 'sat'. This would be great to practice on a magnetic whiteboard or refrigerator door.
4. Sight Words
You can use them to practice identifying or spelling sight words. Using letters helps my struggling spellers with spelling. It's a hands-on, tactile way to spell, which is important for kinesthetic learners!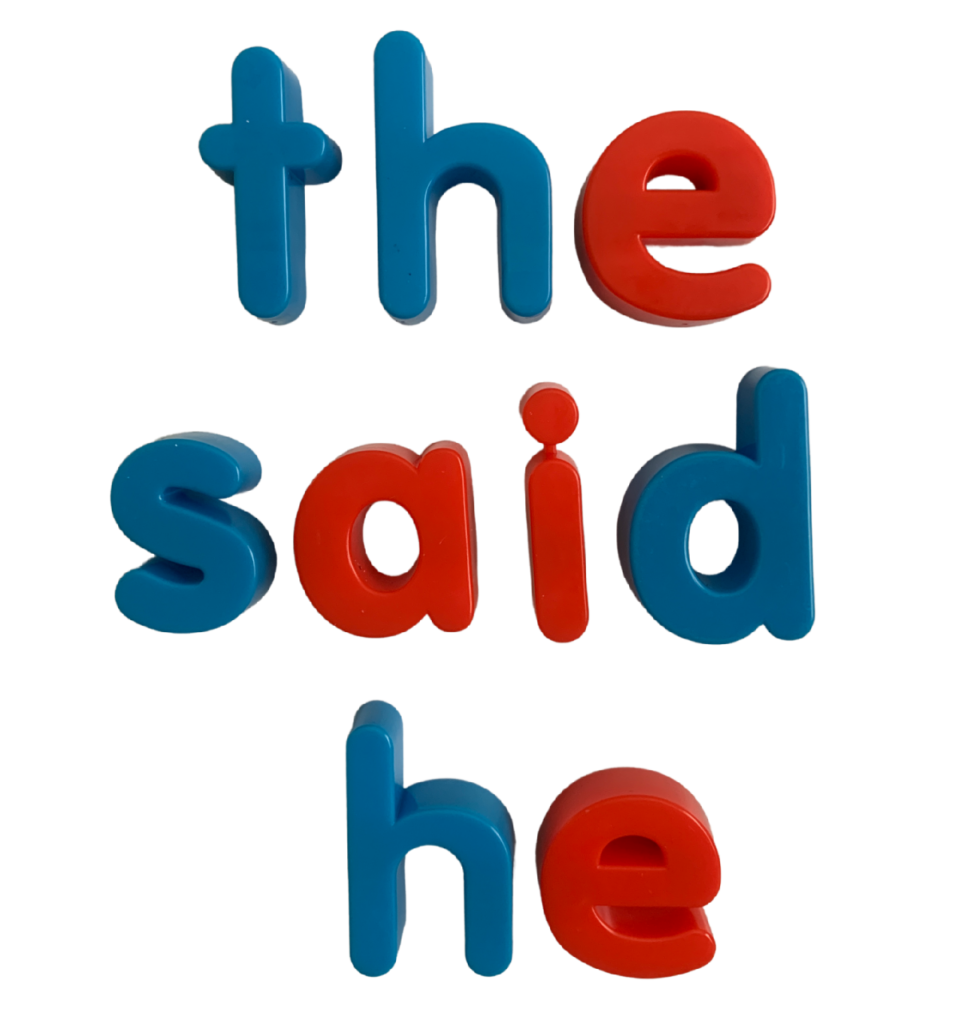 5. Alphabet Ice Activity
For learners who love sensory play, create an ice excavation activity with the letters. To do this, fill a bowl with water, place the alphabet letters in the water, and then put it in the freezer overnight. The next day, let it thaw a little bit, and then pop out the ice and set it onto a tray. Have your child find ways to excavate the letters. Kids love this activity!
6. Sensory Bins
Add the magnetic letters to a sensory bin and go for a letter hunt. I like to dry beans, rice, or oats for a simple sensory bin base.
7. Sort by Vowels
Practice learning vowels and consonants by doing letter sorts. The Lakeshore Learning letters have different colors for the two types of letters, which is helpful!
8. Sort by Lines or Curves
Have the child identify which letters have straight lines, curved lines, or both.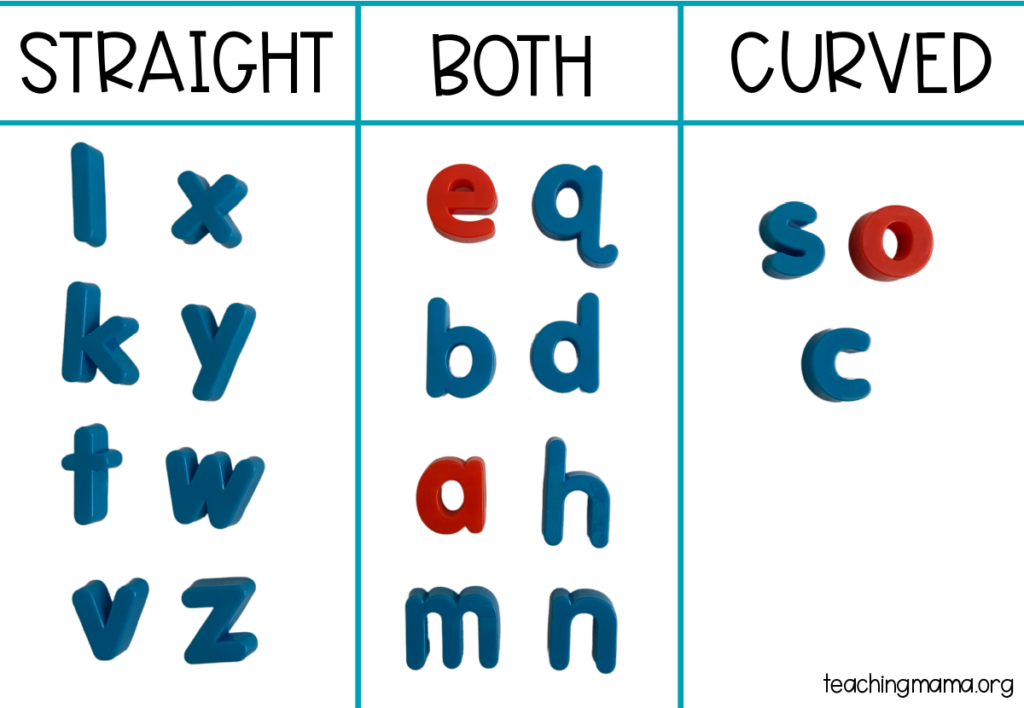 9. Sort by Holes
Another way is sorting is by identifying if a letter has holes or no holes.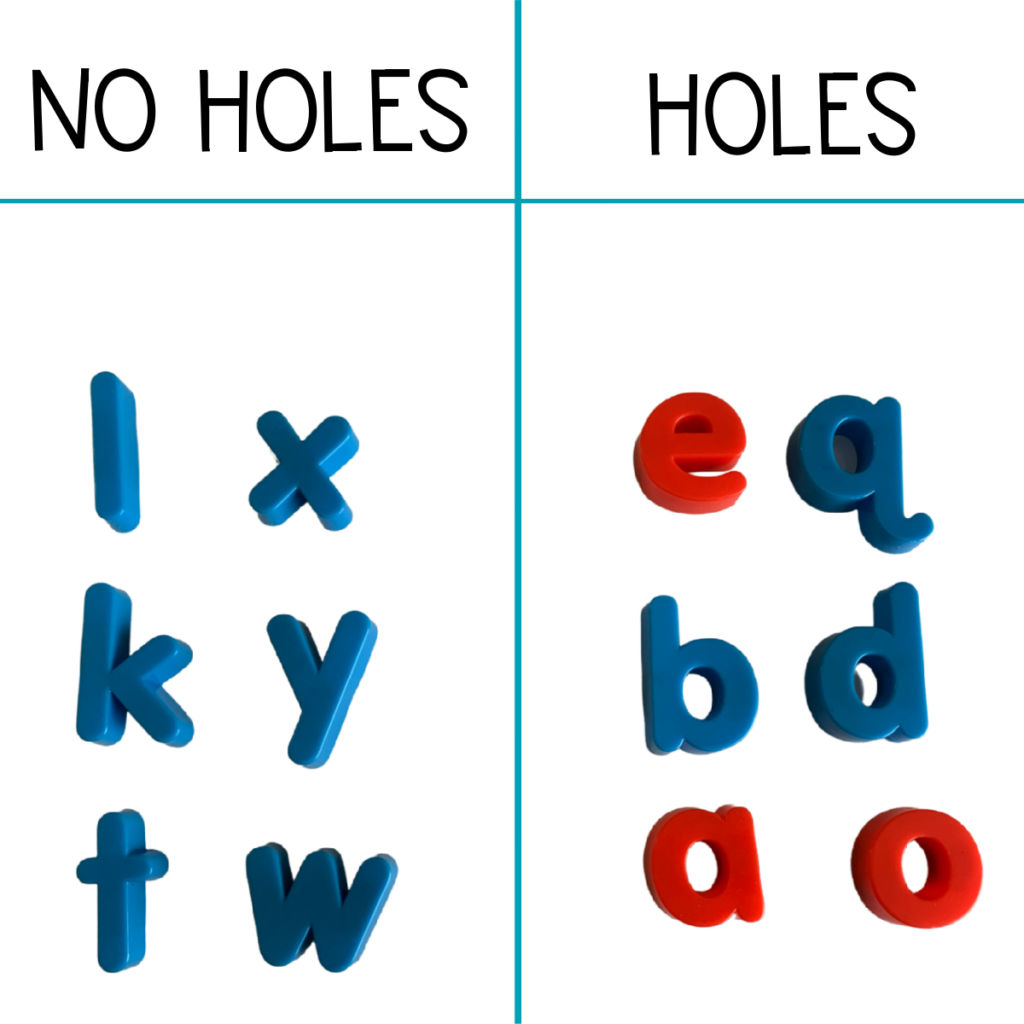 10. Match Letters
Trace the letters on the backside of a magnetic cookie sheet with a Sharpie. Then have kids stick the letters to the matching ones on the cookie sheet.
11. Beginning Sound Match
Match the letters to beginning sounds. For example, if you are working on the letter d, you could find items around the room that match that sound (door, desk, dish, drum.)
12. Name Practice
Use the letters to build the child's name. Talk about how many consonants and vowels are in their name.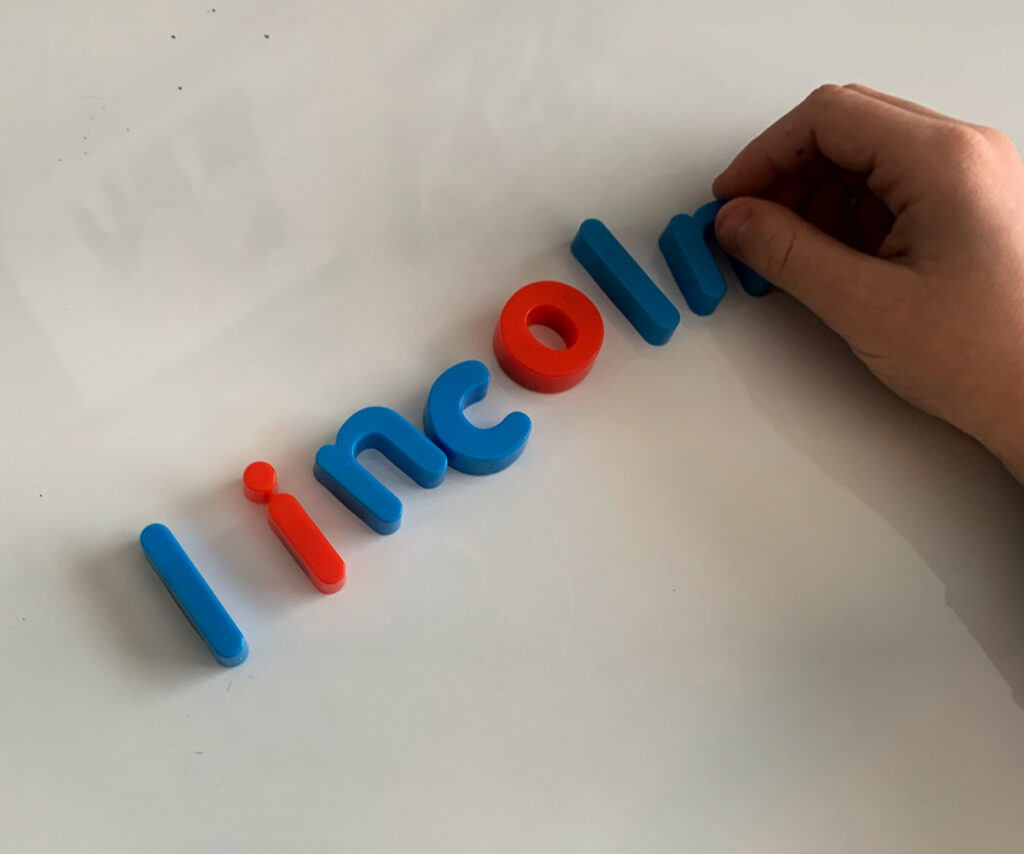 13. Alphabet Fishing
Set out a sensory bin or a bowl of rice and bury the letters in the rice. Create a homemade fishing pole with a wooden dowel, string, and a magnet. Then go fishing for letters!
14. Alphabet Eggs
To practice spelling simple words, place one letter in a plastic egg. Mix them up and have the child open the egg and spell a word!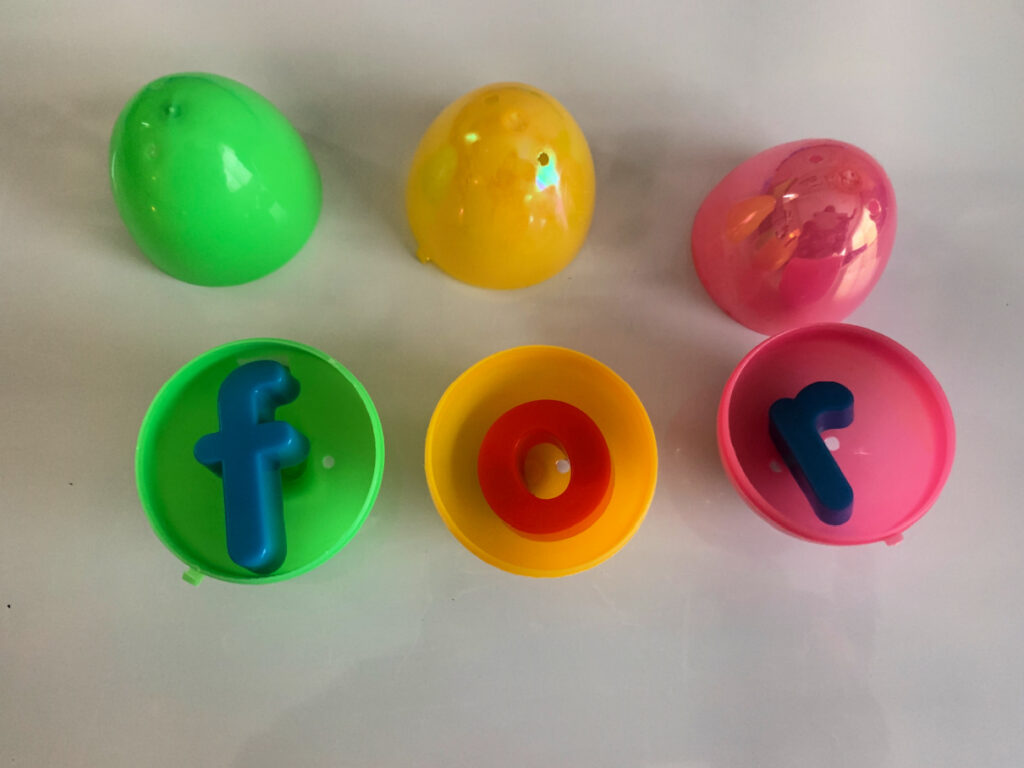 15. Alphabet Water Bin
Place the letters inside of a bin of water. Use a net or a slotted spoon to "fish" for letters. Once you "catch" one, practice identifying the letter name and sound.
I hope you love these ideas and you try them out!
Make sure to check out Lakeshore Learning's Classroom Magnetic Letters Kit!