It's the last day in my 5-day series of upcycled crafts! Today we made an alphabet monster out of a juice carton.
To make this, you first need to cover the carton with paper.
 Then add some googly eyes and glue on ribbon for hair.
 Then using a knife or scissors, cut a jagged mouth.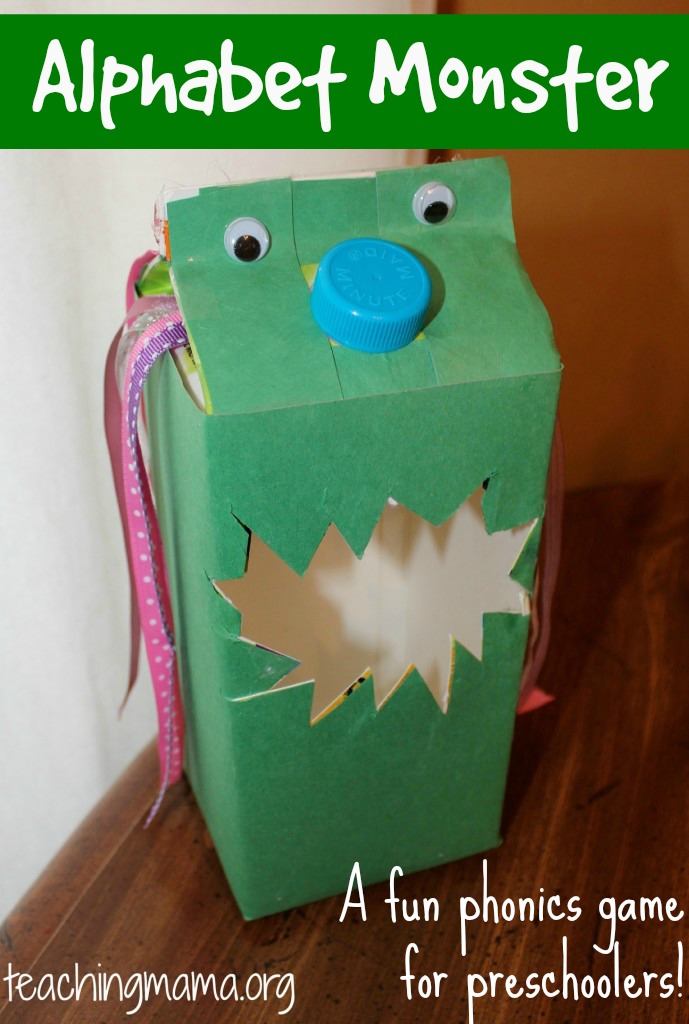 Now to play this game, you just need alphabet letters. Recite the following chant when you feed the monster her alphabet letters.
Monster, Monster, What would you like? 
I would like a 'R'…. Rrrr, Rrrr, Rrrr!
With each letter you say the sound it makes.
Here's a video with Troy doing the chant:
This is just a fun game to practice letter sounds! My kids loved it 🙂
This 5-day series is part of the iHomeschool Network Hopscotch. Be sure to visit the Hopscotch landing page to discover more great series!!