Magna Tile Lowercase Letter Cards
Disclosure: This post contains affiliate links to Amazon. See my disclosure policy here for more details.
Learning alphabet letters through hands-on activities is a fun and effective way to learn! One way you can do that is with magnetic tiles. I've created Magna Tile Lowercase Letter Cards to help with this!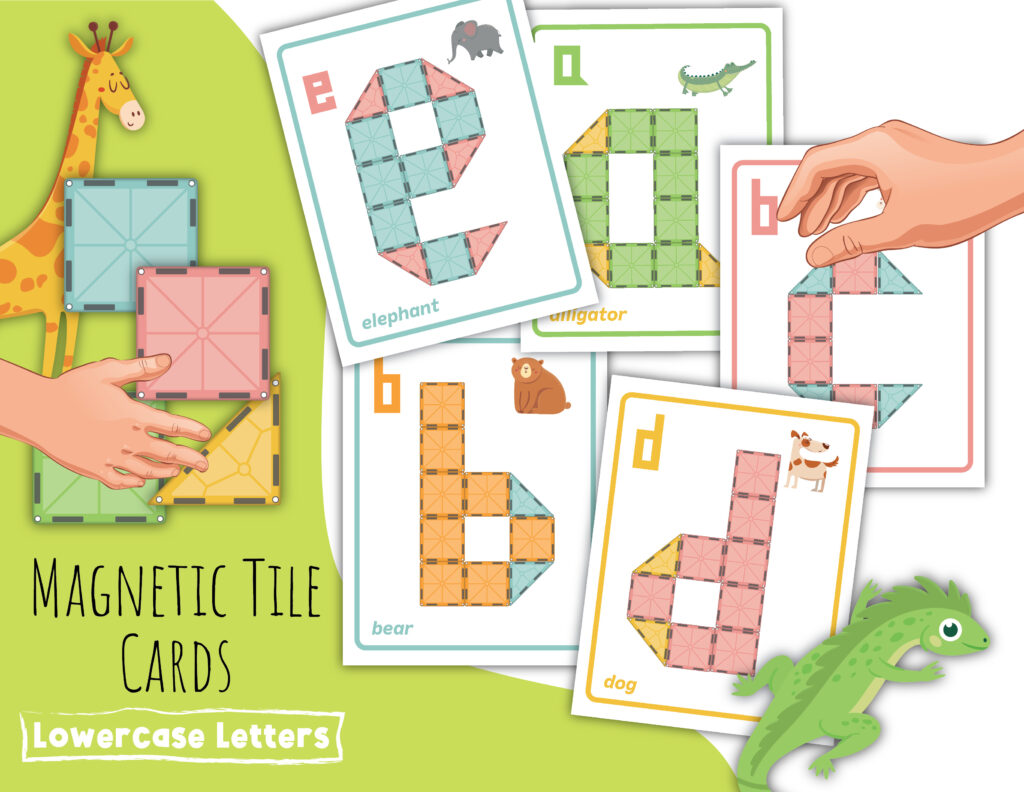 To do this activity, you'll need two things:
Children can use the printable to guide them as they create the letters. You do not have to use the printable, but it's helpful to follow if you're unsure how to make the letters.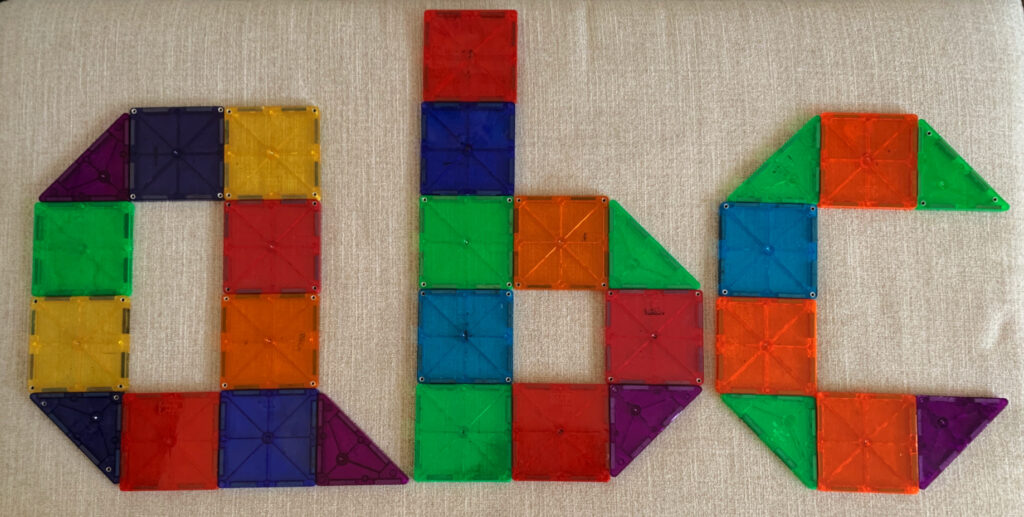 The printable shares an example for each alphabet letter, as well as an animal that starts with that letter.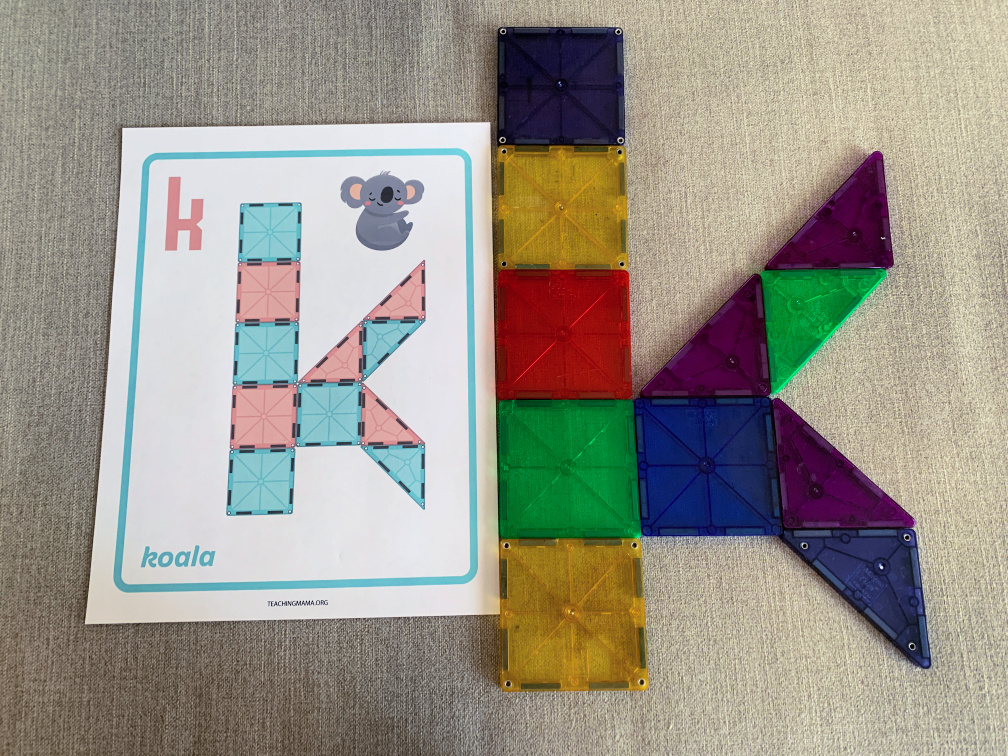 Ways to Use This Printable
At home for a fun activity
In the classroom at a literacy center
In a small group of kids for learning to work cooperatively
Build the letters on a magnetic surface, like a refrigerator
There is one page per letter in this printable. I've also put together a "cheat sheet" for you, that contains all the letters on 3 pages for easy reference.
If you'd like to download this free printable, just click the button below! Have fun!!