The Best Alphabet Books for Preschoolers
One thing I always try to incorporate in my lesson plans is children's books. Books are so powerful and are very useful with connecting with children. I've found that using books for teaching the alphabet is so helpful for little ones. There are so many great books out there, but today I want to share the best alphabet books for preschoolers.
I believe that children don't need to practice memorizing the alphabet letters and that a "Letter of the Week" program isn't very effective. The alphabet is comprised of 40 different shapes, so it may take longer for some kids to start recognizing letters. I believe the best way to teach the alphabet is to weave in hands-on learning activities along with reading quality books. I'm writing a new preschool curriculum right now that focuses on learning the alphabet this way. I can't wait to share it with you! (It will be out this summer!!)
In the meantime, today I'm sharing my absolute favorite children's books for teaching the alphabet. Here they are!
Letter A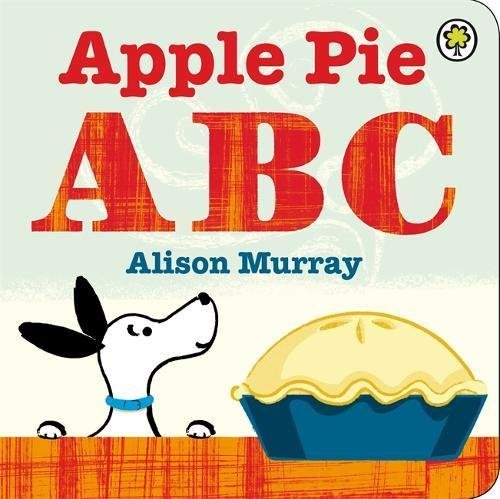 Apple Pie ABC
by Alison Murray. This is an adorable story about a mischievous dog who just 
had
to get a taste of the apple pie. Your little one will love to see how this story turns out!
Letter B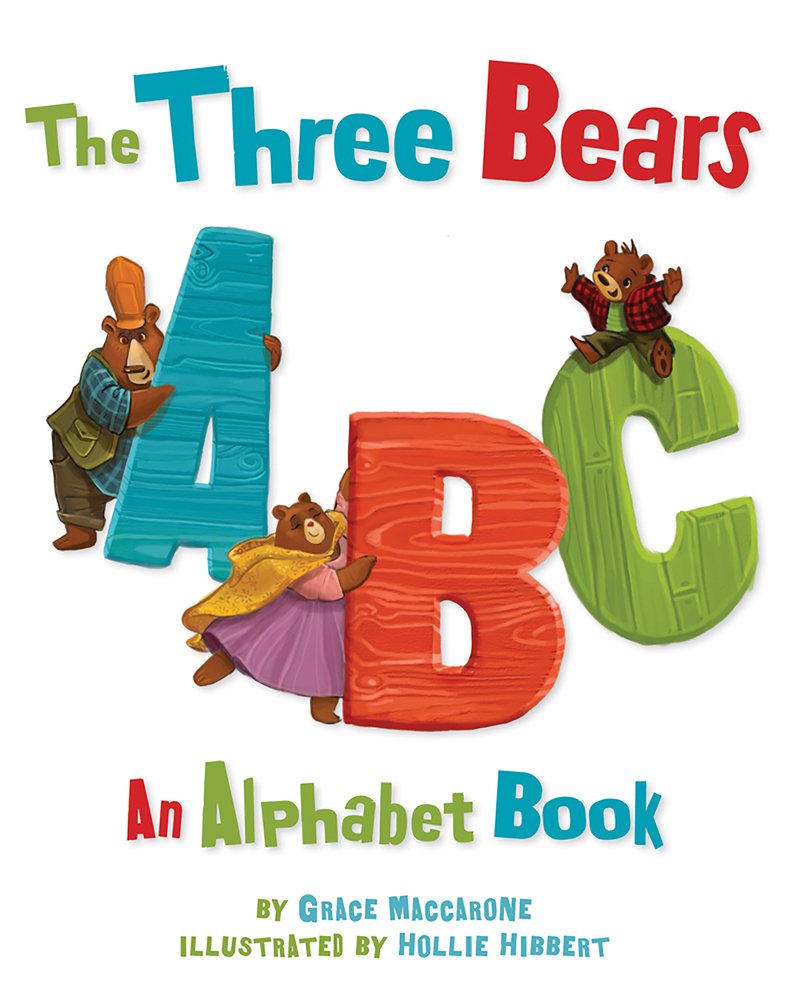 The Three Bears ABC
by Grace Maccarone is a sweet story about the classic fairy tale of the 3 little bears. Each alphabet letter has a purpose in this story.
Letter C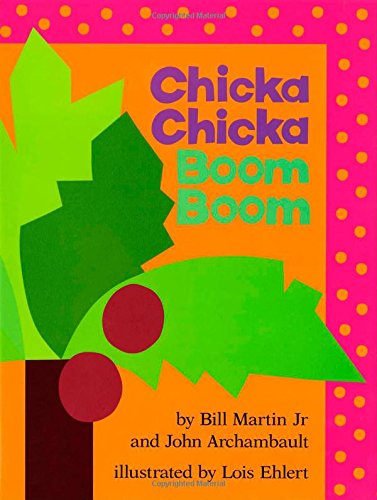 Chicka Chicka Boom Boom
by Bill Martin Jr. This is a classic story kids just love. It's about all the alphabet letters going up a coconut tree. But then something happens to the letters! This book has a sing-song rhythm that kids catch on to easily!
Letter D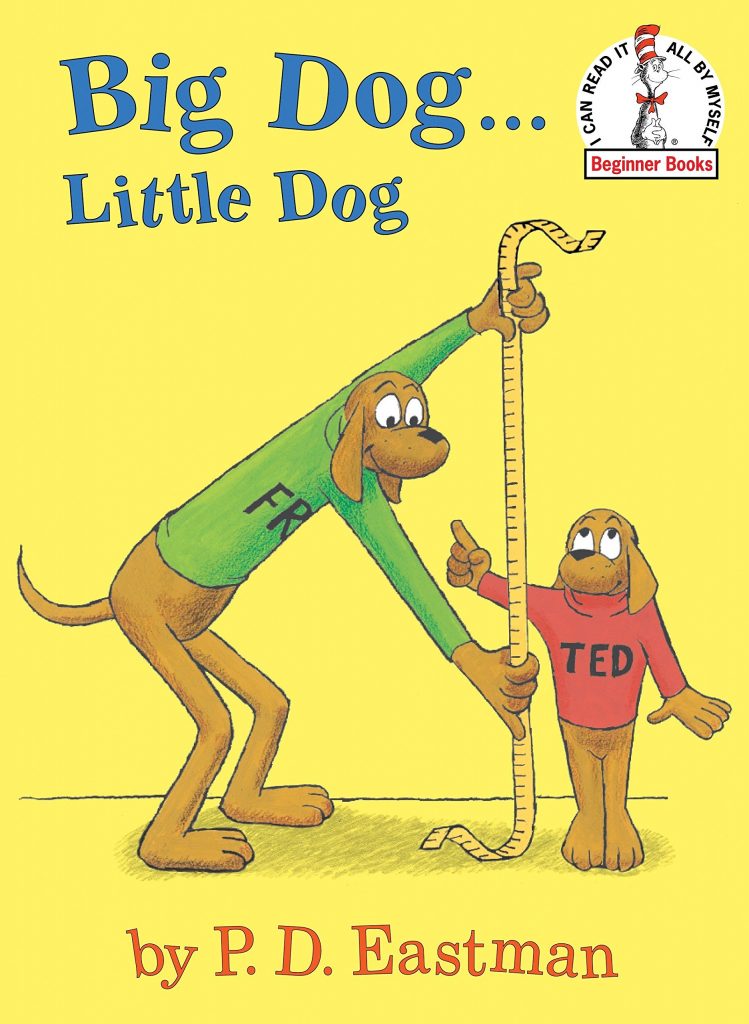 Big Dog, Little Dog
by P.D. Eastman is a great book to talk about opposites. It's about two dogs, who are friends, but are completely different. It shows how even though you can be different from someone, you can be close friends. This book doesn't go through alphabet letters, but it's a great one for talking about letter D.
Letter E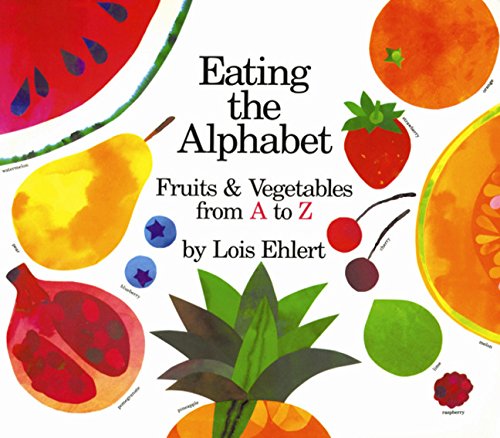 Eating the Alphabet
by Lois Ehlert has beautiful photos and is a great book for talking about different types of fruits and vegetables.
Letter F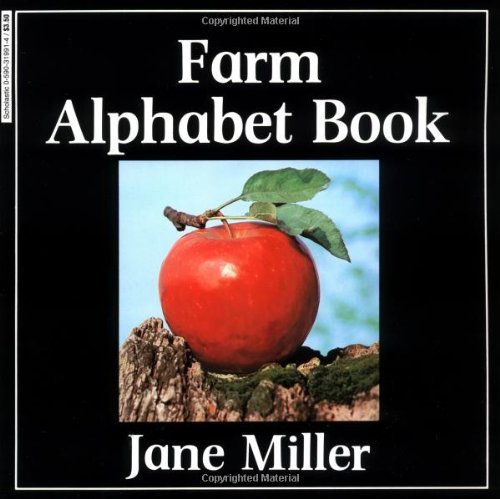 Farm Alphabet Book
by Jane Miller has life-like pictures and shows the alphabet all around a farm.
Letter G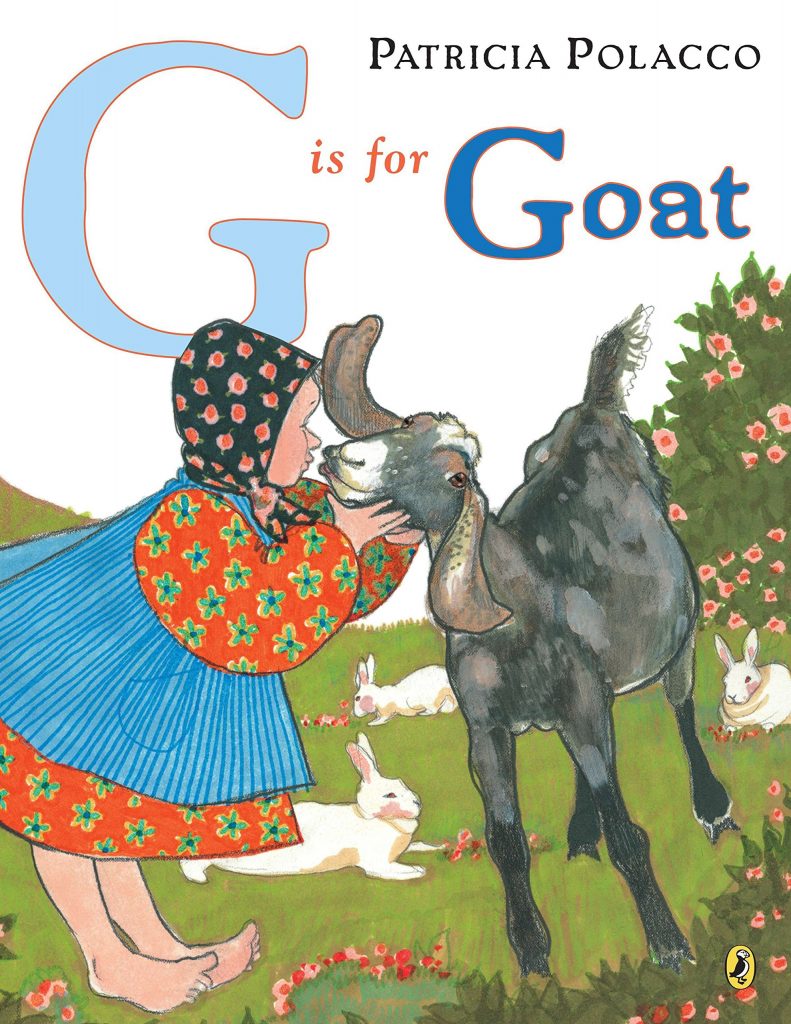 G is for Goat
by Patricia Polacco tells a fun story all about goats. I love the pictures in this book!
Letter H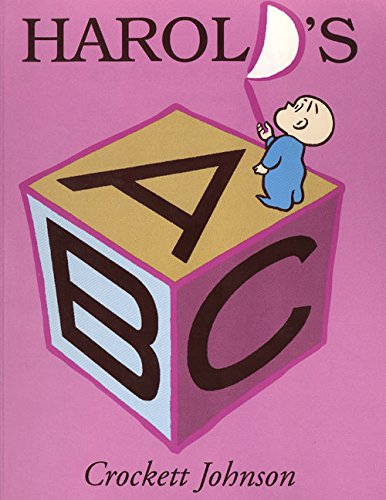 Harold's ABC
by Crockett Johnson is a spin off the classic story about a little boy and his adventures with his purple crayon.
Letter I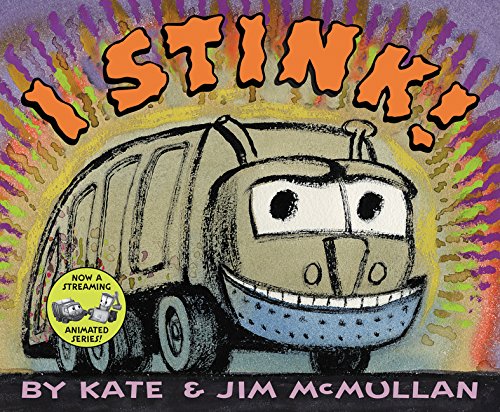 I Stink
by Kate and Jim McMullan is such a cute story! (My boys especially loved this story!) It's about a garbage truck that picks up different stinky items that are all letters from the alphabet.
Letter J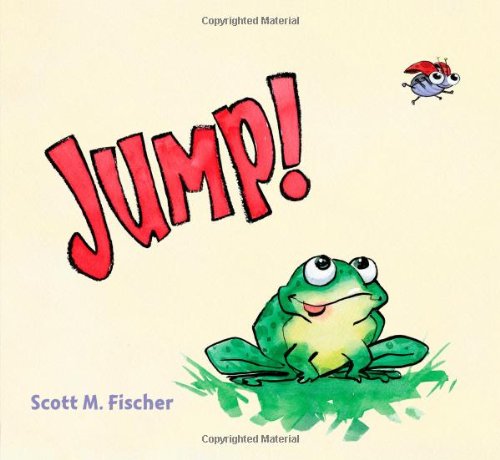 Jump!
by Scott M. Fischer is a story about a frog. I love using this book for getting the wiggles out and working on gross motor skills! This book doesn't go through alphabet letters, but it's a great one for talking about letter J.
Letter K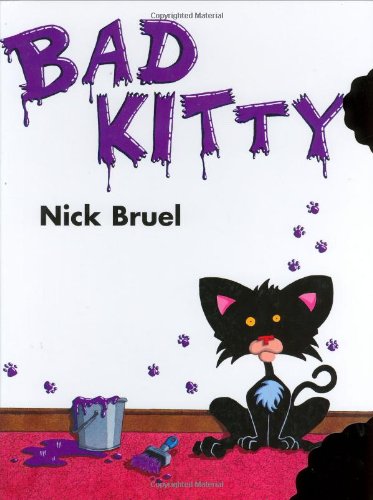 Bad Kitty
by Nick Bruel is one of our favorite stories to read! It's about a kitty who wants to eat, but all there is is "bad" food. You'll have to read this story to see how the kitty reacts! It's also a great book for talking about good vs. bad behavior.
Letter L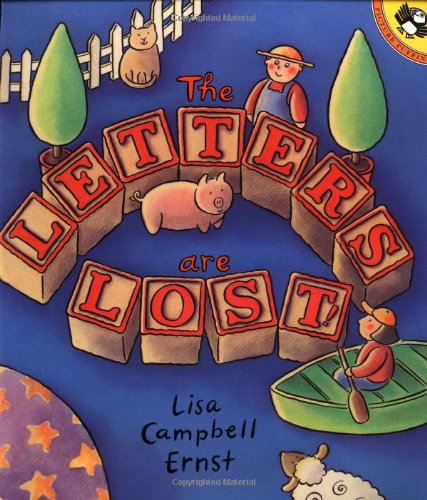 The Letters are Lost
by Lisa Campbell Ernst is a book all about finding the lost alphabet letters. I love how this clever story and your little one will have fun looking for letters.
Letter M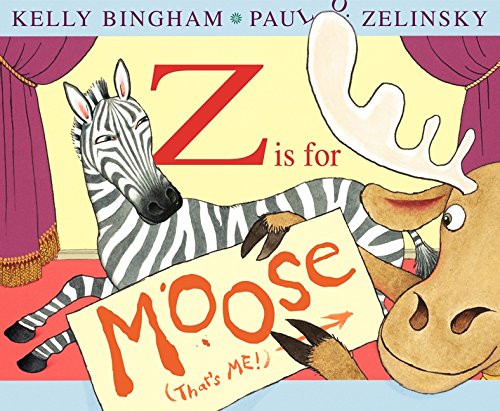 Z is for Moose
by Kelly Bingham is a hilarious story! I know the title doesn't make much sense, but once you read it, you'll find out why Moose is for letter Z! If your kids like funny stories, this is the book for them!
Letter N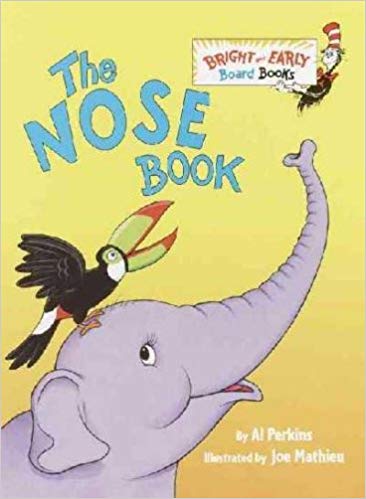 The Nose Book
by Al Perkins is a fun one! It's also a great way to learn about different type of noses! This book doesn't go through alphabet letters, but it's a great one for talking about letter N.
Letter O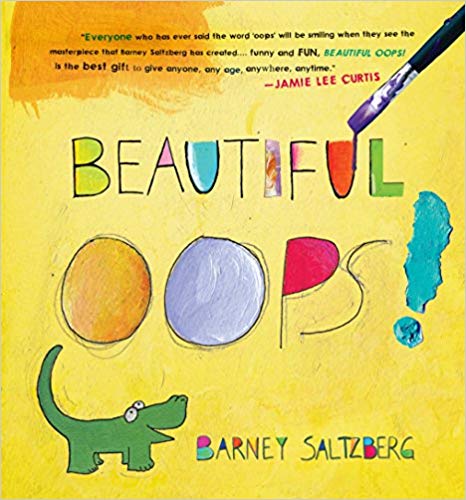 Beautiful Oops
by Barney Saltzberg is an interactive story, meaning kids get to do activities on each of the pages, such as open flaps. It also is a meaningful story that will remind your little one it's ok to make mistakes!
Letter P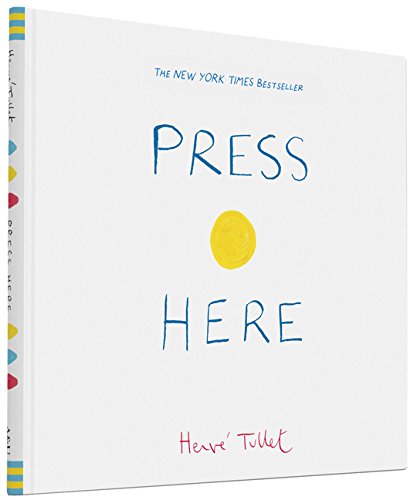 Press Here
by Hervé Tullet is a great book for learning about colors! It's also an interactive book, so kids will be doing actions on each page.
Letter Q
Q is for Duck
by Mary Elting and Michael Folsom is such a clever book! It will have you guessing what each alphabet letter means!
Letter R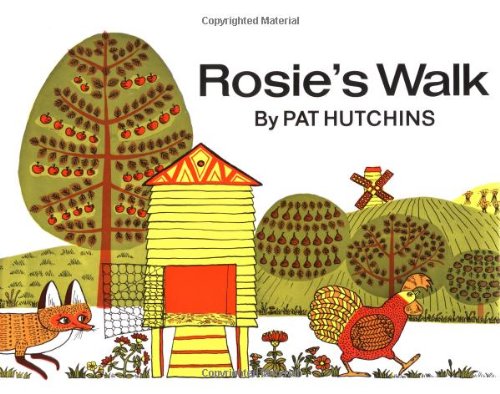 Rosie's Walk
by Pat Hutchins is a cute book about a fox trying to get Rosie. I love this book for working on story sequencing and predicting. Although this book doesn't go through the whole alphabet, it's a good one for letter R.
Letter S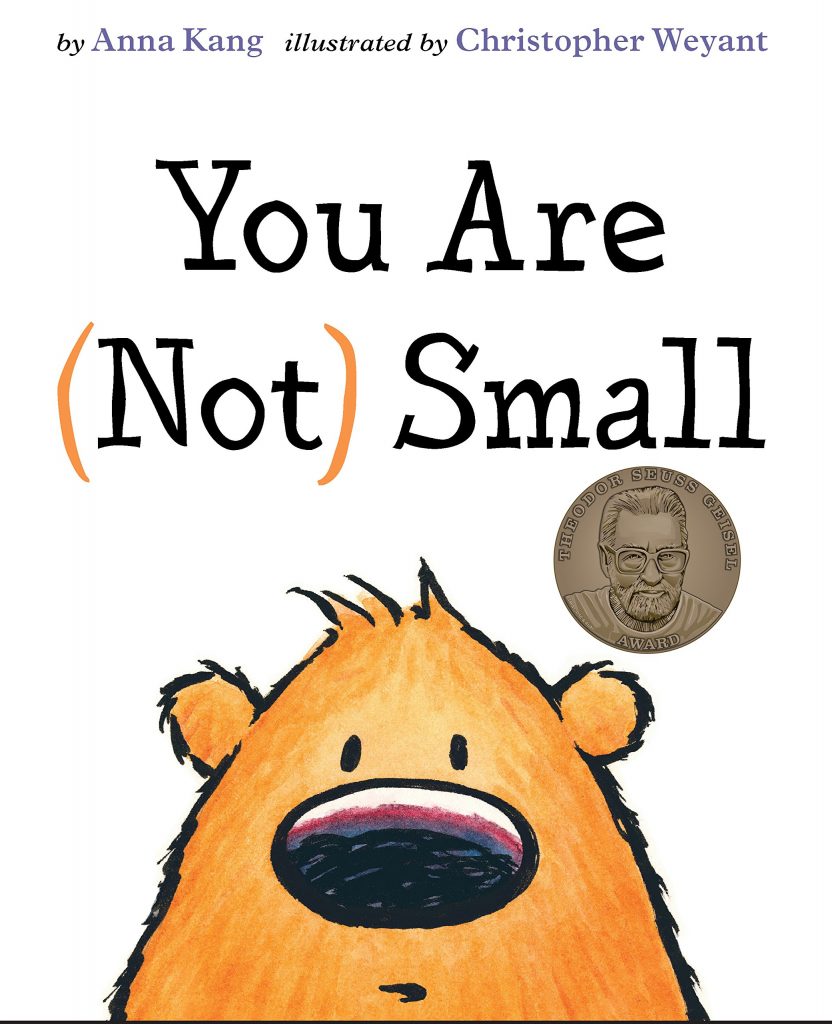 You are (Not) Small
by Anna Kang is a sweet story about two creatures who can't decide who is small and who is big. I love this book for talking about sizes and comparing.
Letter T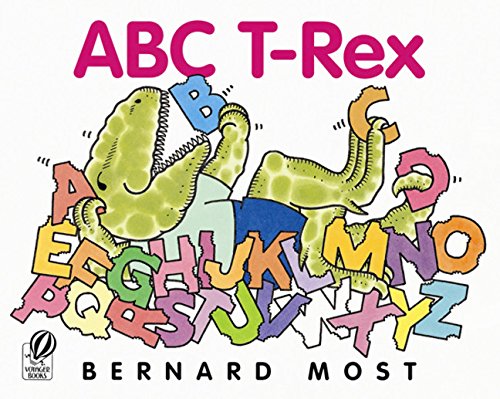 ABC T-Rex
by Bernard Most is about a T-rex who likes to eat the alphabet. He nibbles on things that begin with each alphabet letter.
Letter U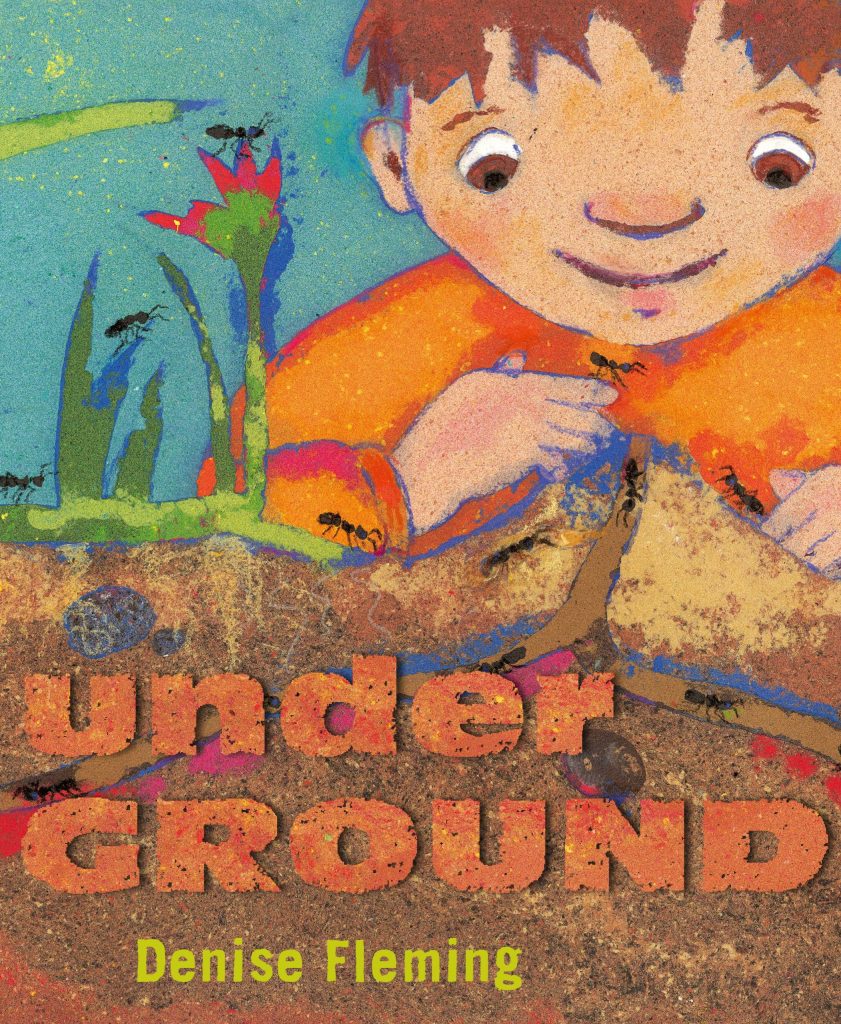 Underground
by Denise Fleming introduces little ones to creatures that live under the ground. This book is great for science, too!
Letter V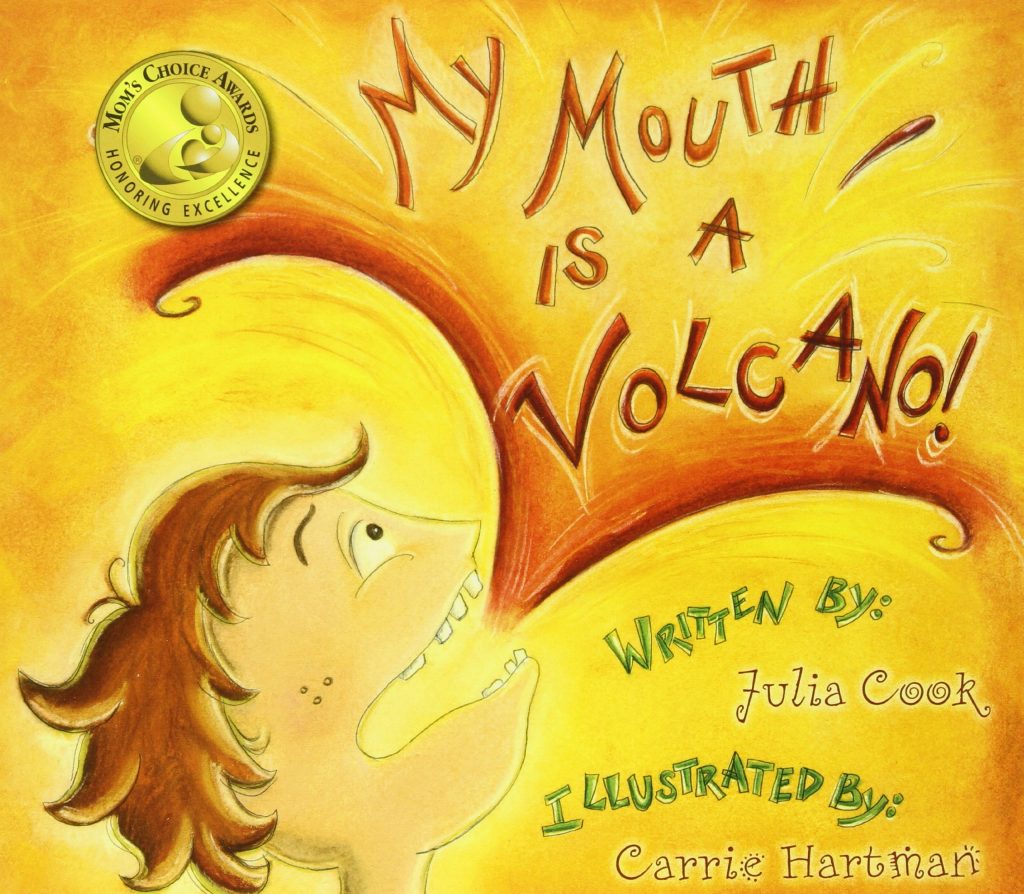 My Mouth is a Volcano
by Julia Cook is not only a cute story, but great for teaching life skills! It's not always easy holding in thoughts or feelings, but this book teaches a trick with waiting for the right time to speak.
Letter W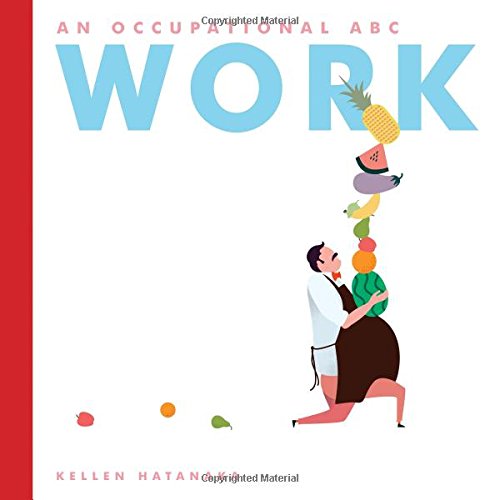 Work – An Occupational ABC
by Kellen Hatanka teaches kids about all sorts of jobs…from A to Z! Some are quite unique, too!
Letter X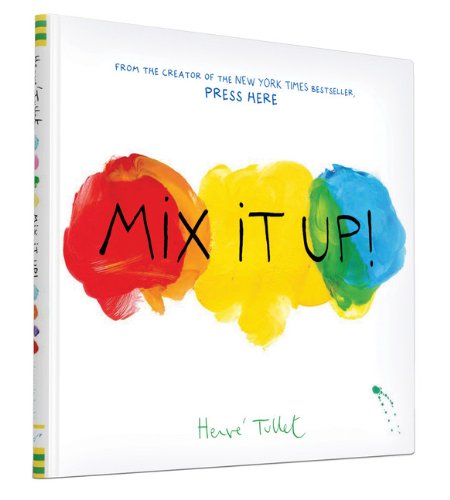 Mix it Up
by Hervé Tullet is another great book for teaching colors and what happens when two colors are mixed together. Letter X books is not always easy to find, but you can focus on "mix" and hearing that x sound.
Letter Y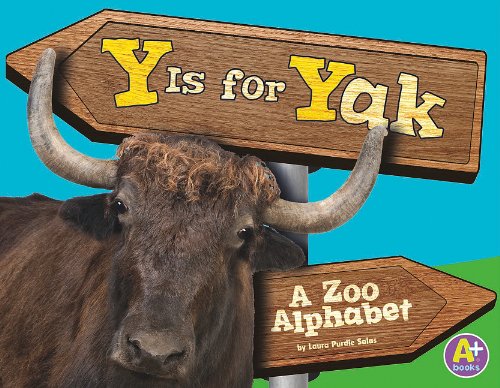 Y is for Yak
by Laura Purdic Salas is all about zoo animals. You'll learn some cool facts about animals from this book, plus there are awesome photos!
Letter Z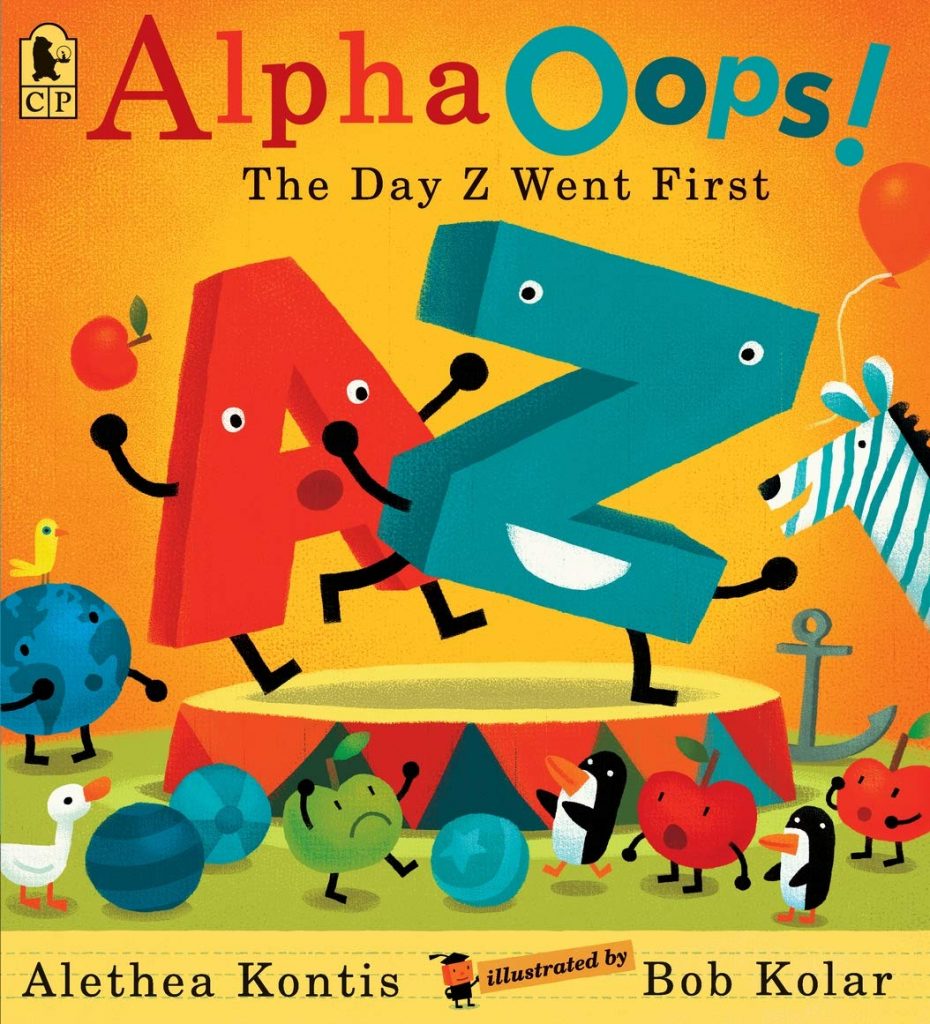 Alpha Oops – The Day Z Went First
by Alethea Kontis is about letter Z wanting to be first in the alphabet. After attempting this, everything gets all mixed up! The pictures are colorful and fun and it's a great story for little ones.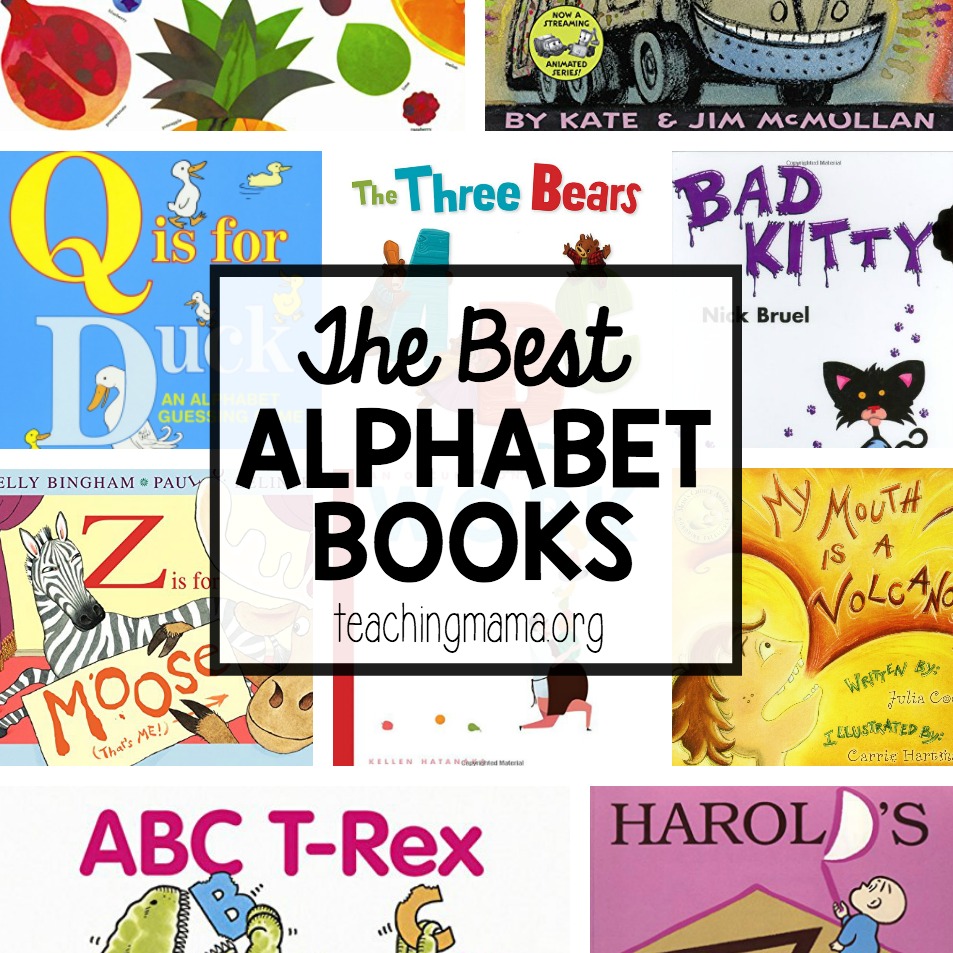 Do you have any favorite alphabet books? I'd love to hear your favorites in the comments!