Happy September! When I think of September, I think of apples! This is the perfect time of year to do activities with apples. Preschoolers love it! Today I'm sharing an apple smash activity. Now I know it may sound strange to have your child smash things for an activity, but I promise there is purpose for this!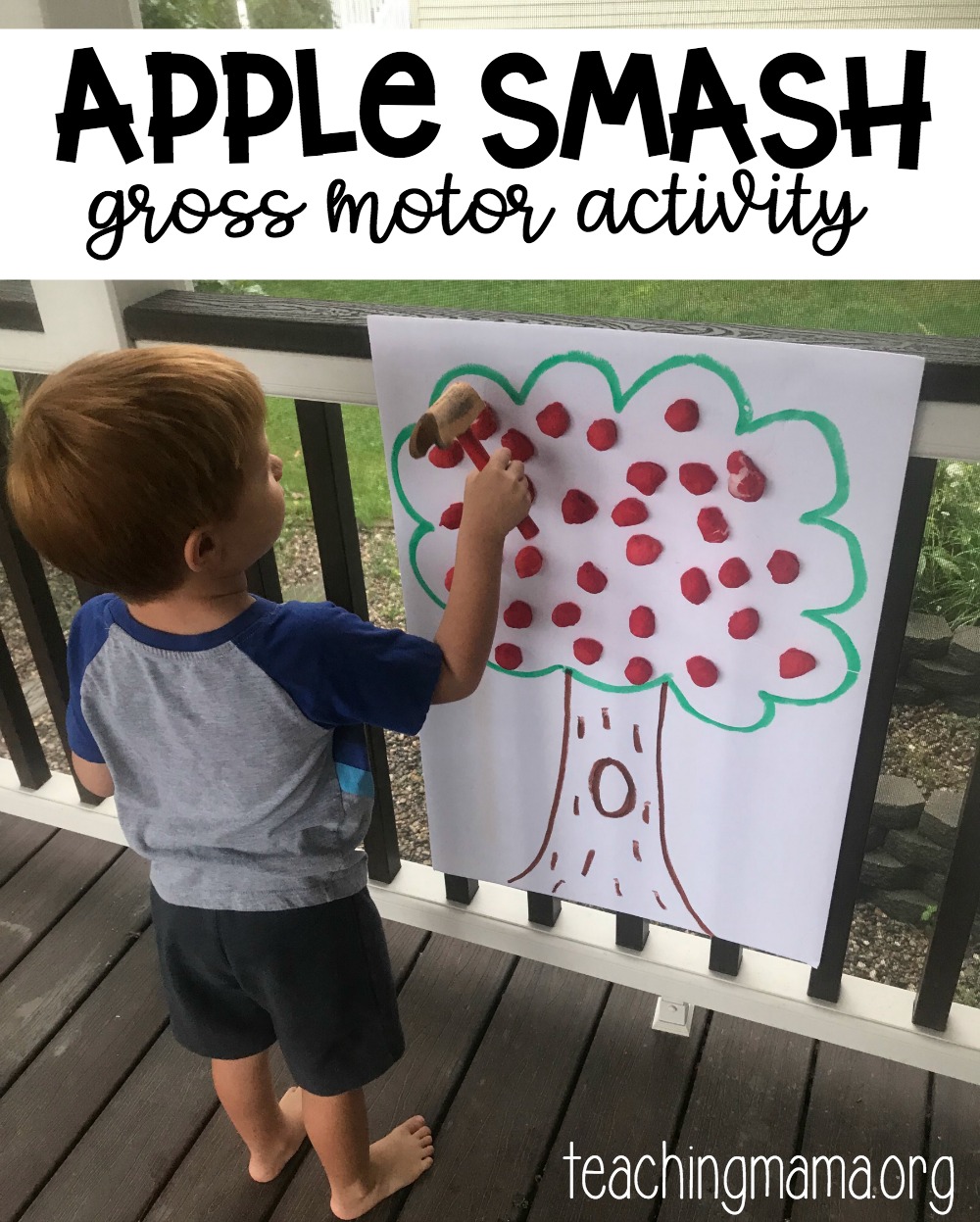 Materials for Apple Smash
about 20 cotton balls
1 cup flour
1 cup water
red food coloring
tin foil
baking sheet
whisk
bowl
fork
foam poster board
markers or Kwik Stix
hot glue gun
hammer
You'll begin by making the pretend apples out of cotton balls. I've shared how to do a cotton ball smash before, and this activity is very similar to that. Start by lining a baking sheet with tin foil. Then mix 1 cup flour with 1 cup water. Use a whisk to mix and then add in quite a few drops of red food coloring. Next, dip cotton balls into the mixture and use a fork to take it out and set it on the baking sheet.
Place them in the oven for 40-45 minutes. They should be pretty solid. Let them cool and then take them off the sheet. You may need to cut off some of the dried red mixture if they balls don't look round.
Draw a tree on a foam poster board. Then glue the red cotton balls to the tree.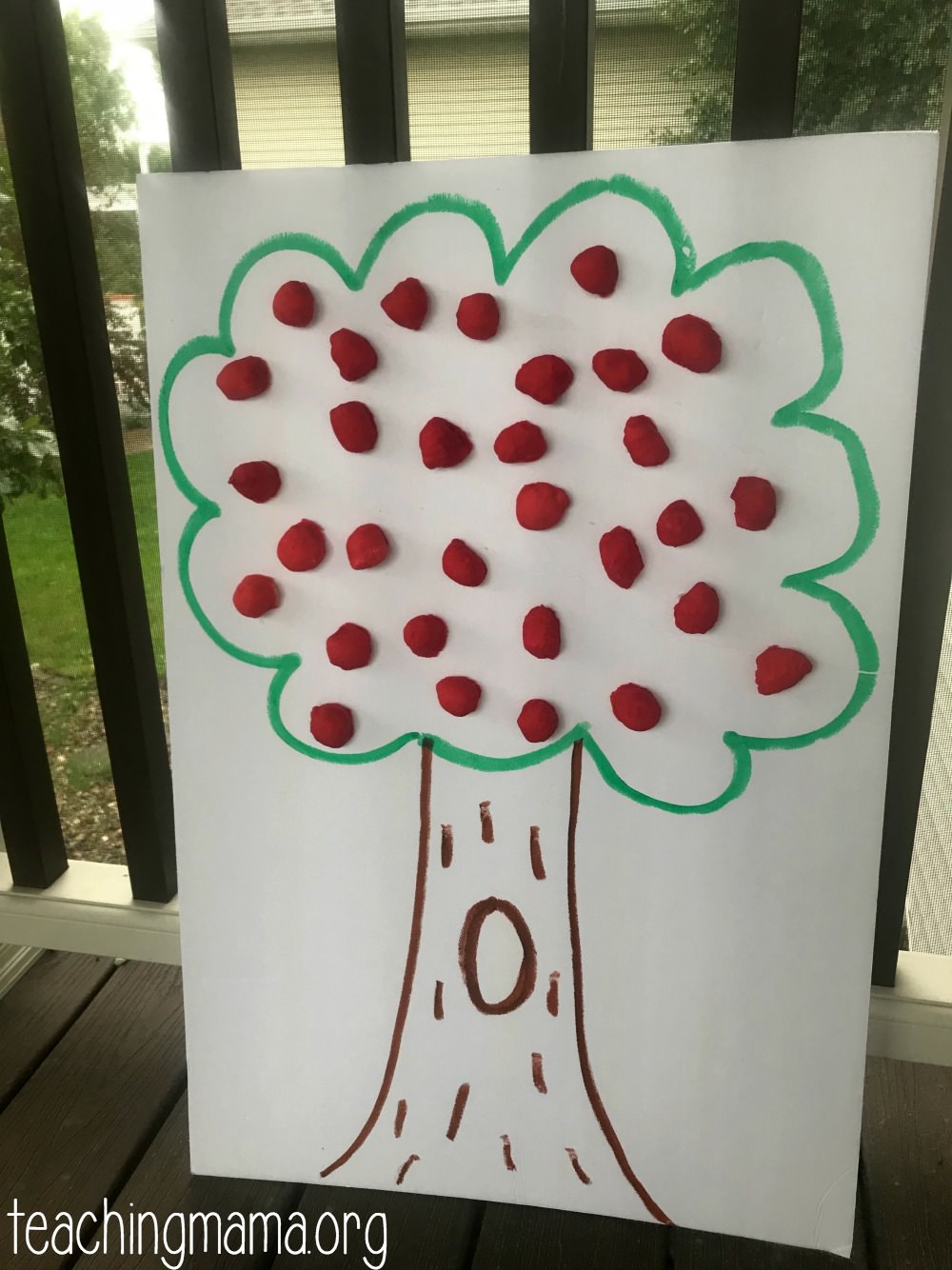 Set or tape the board to a surface that won't get damaged. I recommend going outside for this activity. Then let your little one start smashing them with a hammer!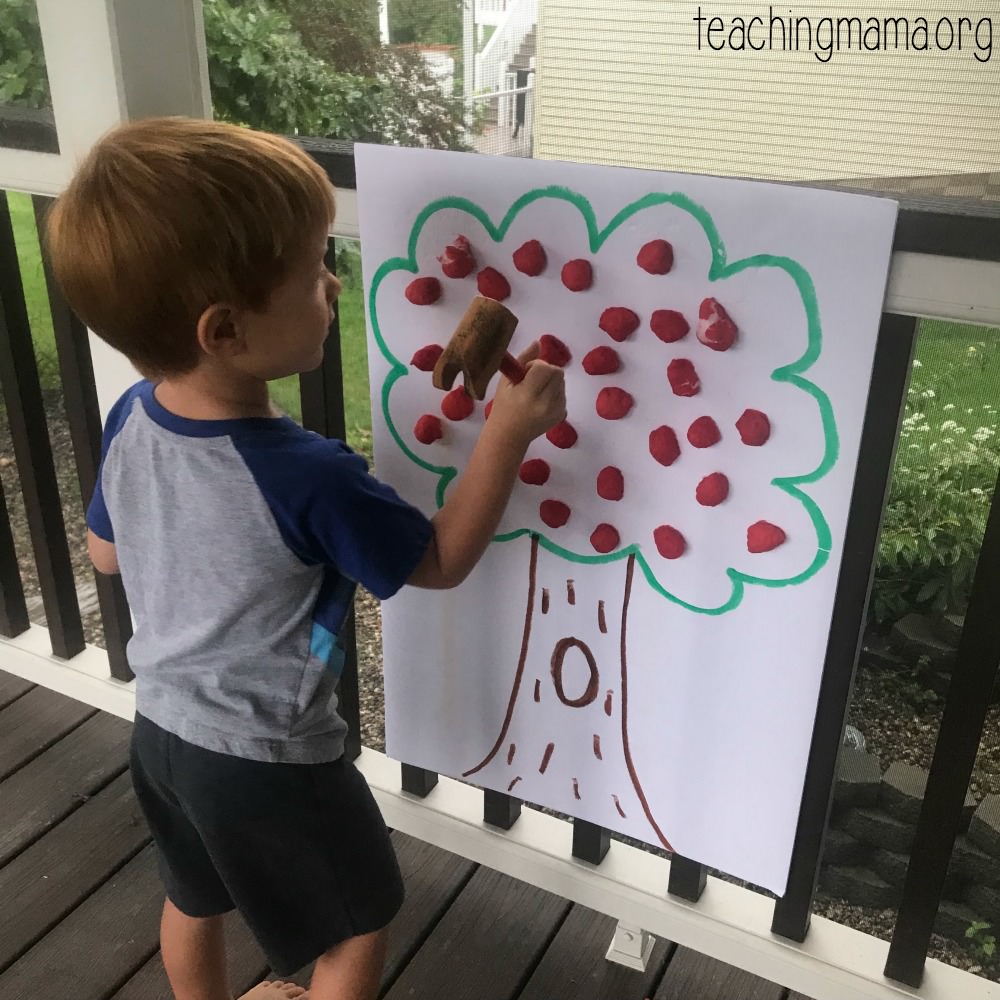 You could use a toy hammer or even a real one. It just depends on what your child can handle. If the vertical surface is too hard, you can also place it on the ground. That makes it easier.
My boys loved it! They thought it was challenging and fun…and it kept them busy for awhile!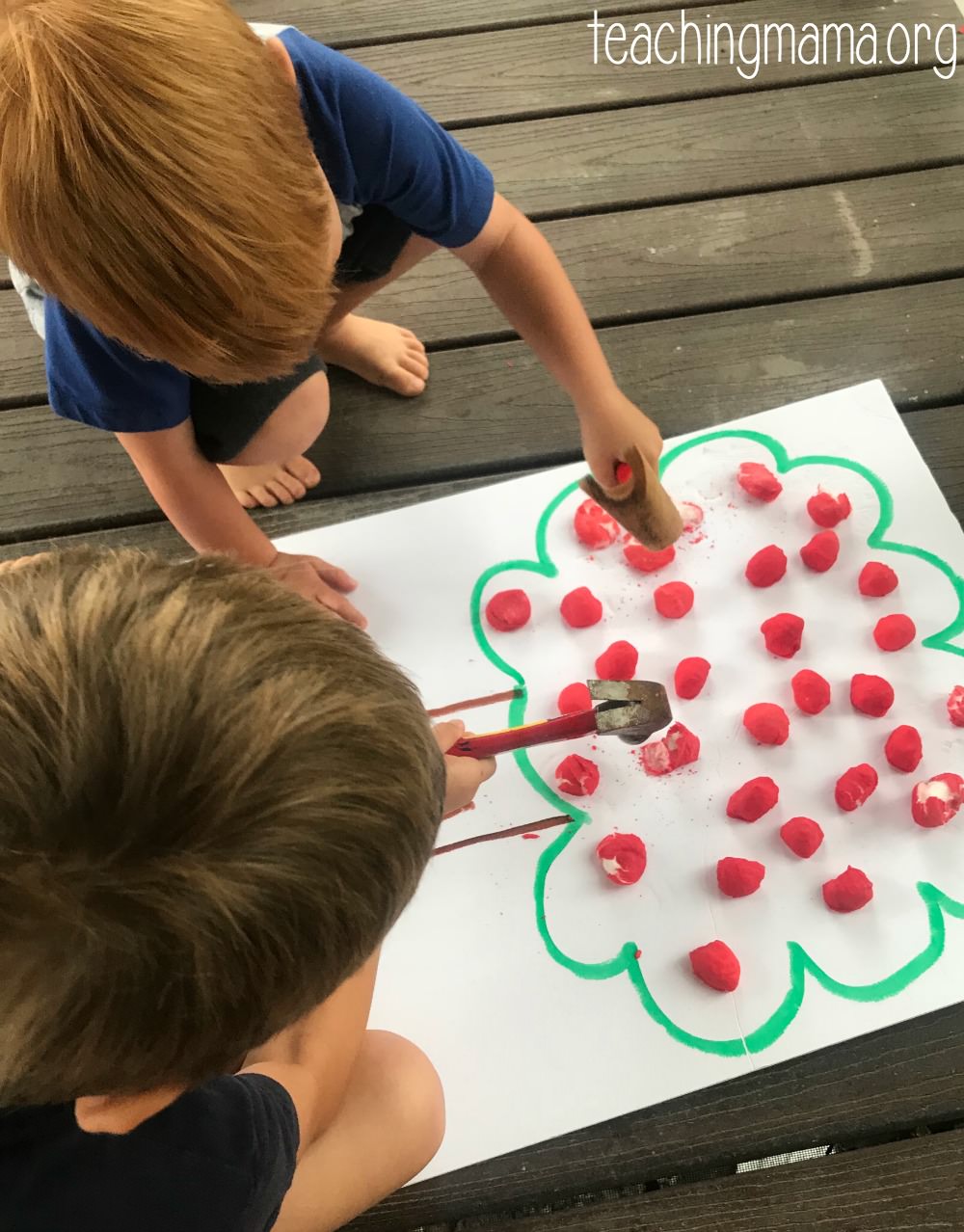 Why you Should Try This Activity
Hope you'll try this fun activity out!