Pumpkin Spice Cloud Dough
We had a great week learning about the letter C. Our favorite activity was making cloud dough. This wasn't just plain cloud dough, it was pumpkin spice cloud dough! And it smelled delicious! This cloud dough is very simple to make. All you do is mix 8 cups of flour with 1 cup of oil (You can use more oil if your mixture looks a little dry). Then I added 2 Tablespoons of Pumpkin Pie Spice.  The best way to mix it is with your hands. You may have to mix it for a few minutes before it will turn into dough. I set up an invitation to play with our pumpkin spice cloud dough, jack-o-lantern erasers (from Target), pie dishes, scoopers, and more.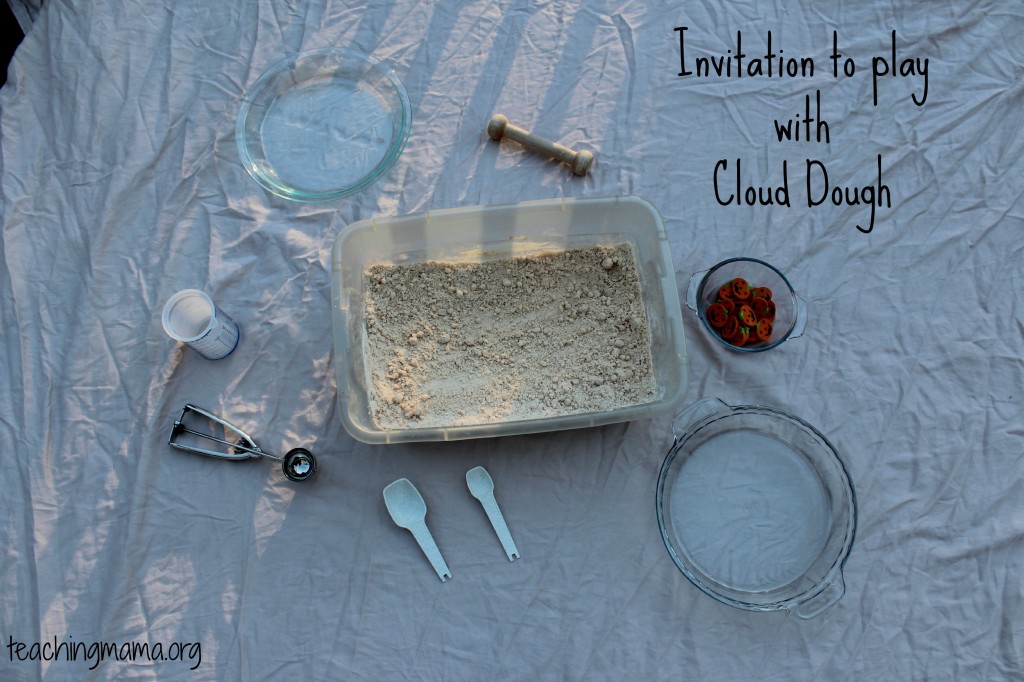 Then the boys dug in and started playing and creating!
This soft mixture is very fun to play with. Even I love feeling cloud dough. You can form balls, squish it, flatten it, and more…such an opportunity for kids to use their imagination and creativity!
When you're done, you can save the cloud dough and use it again!