How to Make an Apple Pie and See the World – Book Activity
The cutest apple book I've ever read is, "How to Make an Apple Pie and See the World". There are so many things I love about this book, but what I love the most is how you can use this book to cover so many subjects: world geography, literacy, math, science, art, fine motor, and more! So let's begin…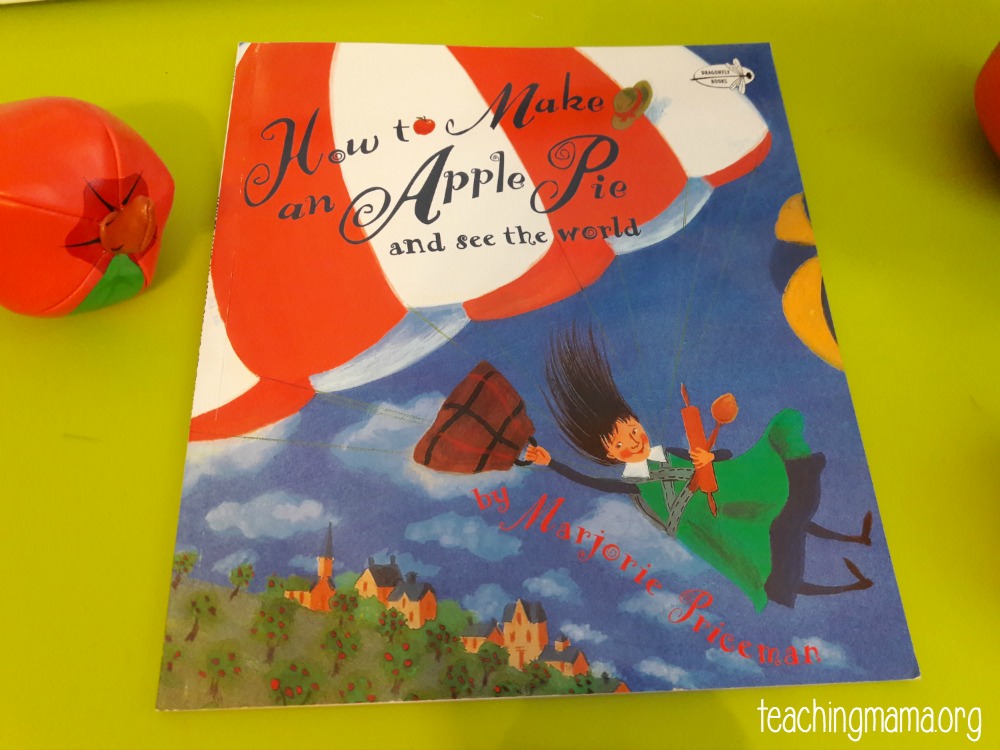 World Geography & Literacy
The book is about a little girl who desires to make an apple pie. She needs the ingredients, but her local market is closed, so she travels the world for each ingredient where they are the finest of its kind. As you read along, your little one can travel with her too!
Here's what you need for this activity:
world map poster
magnetic dry erase board (optional, if you have one, if not you can just place on the floor)
magnets (optional too, the small round ones the dollar store sells by the pack, but you only need if you are using the board)
card stock paper
laminator (optional – you can find my favorite one here)
laminator sheets
scissors
glue
This is the world map I used; I was blessed to purchase it for $2, already laminated, on Facebook Marketplace from a retiring teacher!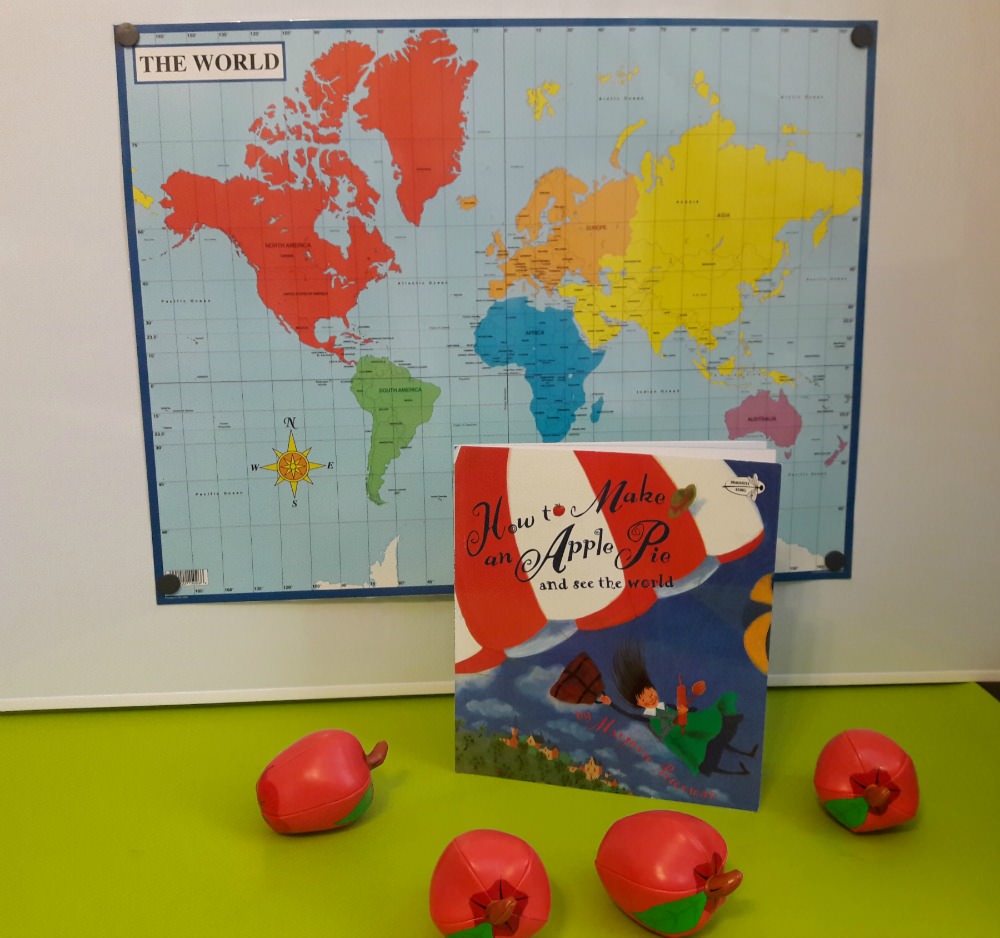 I used clip art on Microsoft Word to make a printable. I added them each to 1 page, made them small in size, because I used a small world map. You can download the printable here.
After you print them, cut them out and place them all in one laminating pouch.
Then cut them out again and hot glue the magnets to each one.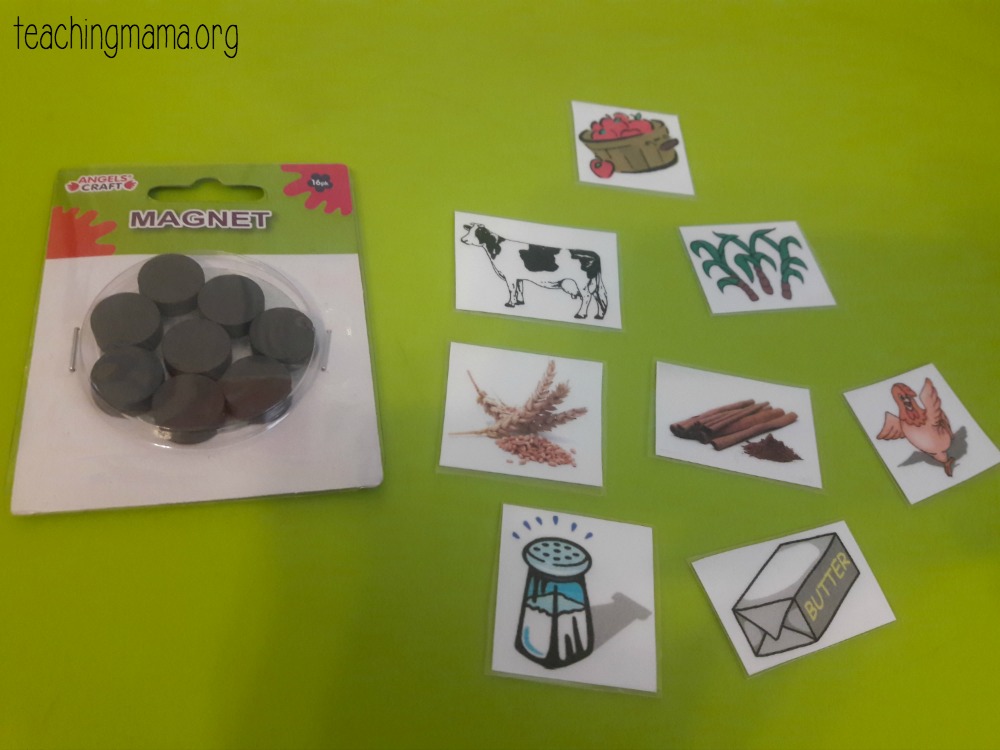 After you've glued the magnets on the picture cards, you and your little one are ready to start your travels!
As you read the book, give your little one the picture for the ingredient you are traveling to get. Search with them to find the place on the map and let them place the card over the location. Continue through the book until you have gotten all your ingredient to make your apple pie! I love hands-on activities because they make learning so much more fun!
Math & Science
At the end of the book there is a simple recipe for apple pie. This will cover math and science with your little one and will be a super yummy treat. Cooking and baking are just tasty science experiments!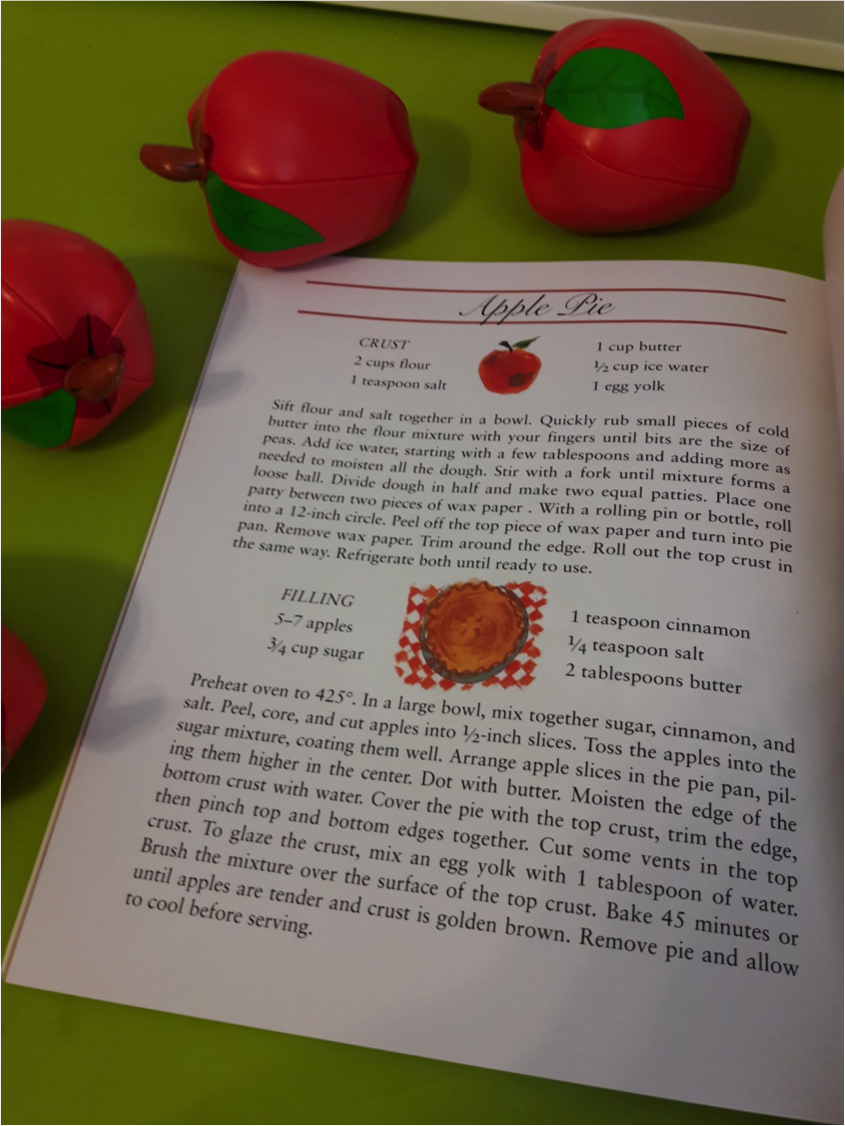 Art & Crafts
Your little one is to create an apple tree from Vermont!
Grab this FREE apple tree printable from the Pattern Universe and have your child color or paint the tree!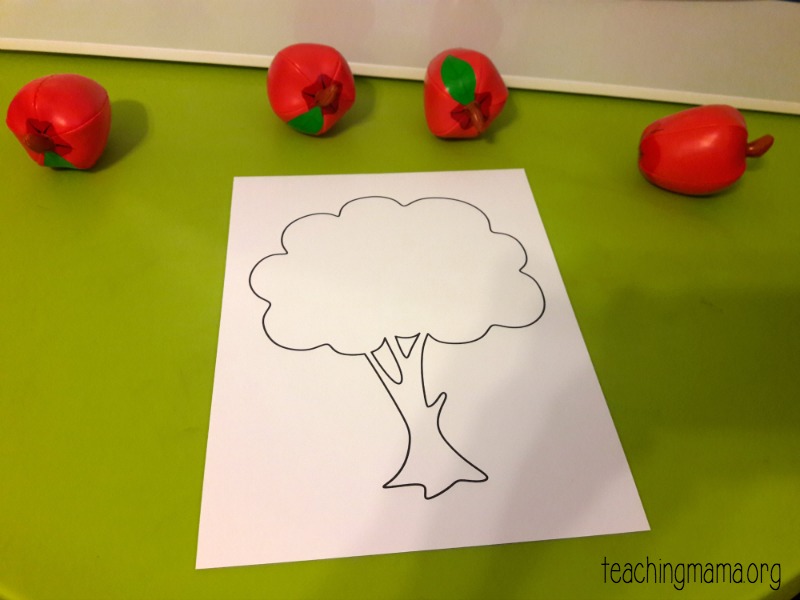 Fine Motor Skills & Hand and Eye Coordination
Gather some small apple stickers (I got mine from the dollar Tree in a pack of various stickers, as you can tell we've been using them a lot, my little one LOVES sticker.) After the tree is colored, take it and put small x's on the tree for the apple stickers to be placed. Have them place the stickers on the tree in the designated spots.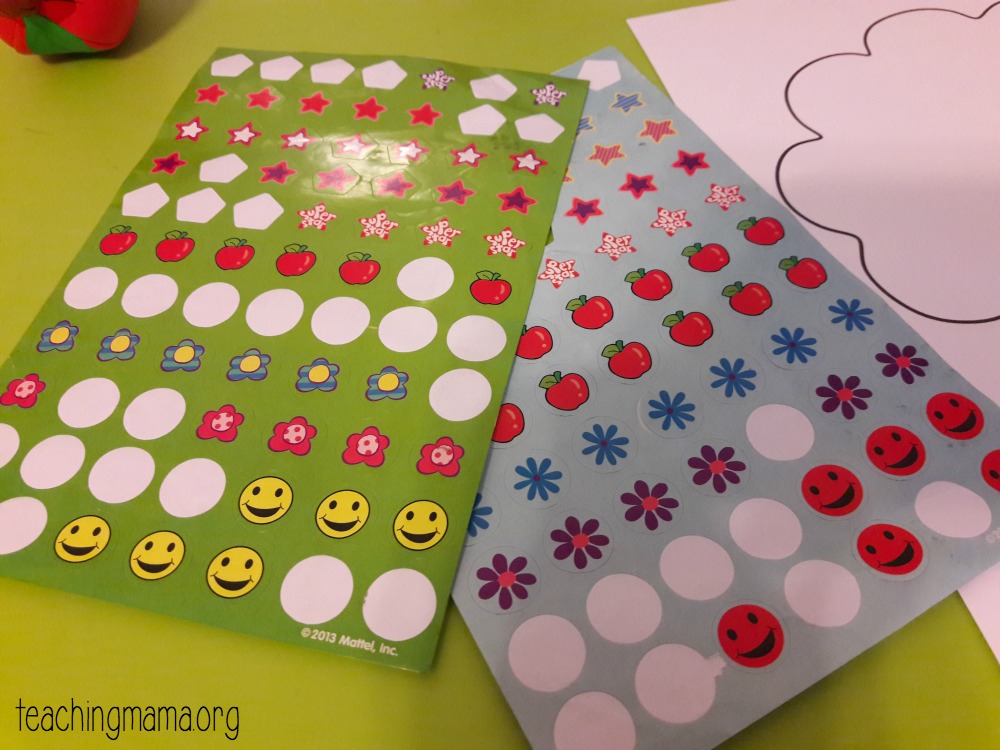 I hope you enjoyed these activity ideas! I suggest doing these activities over the course of a week to cover world geography, literacy, math, science, arts & crafts, fine motor skills, and hand-eye coordination skills!
You can purchase this book on Amazon here. I hope you and your little one enjoy it as much as I have!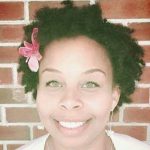 BIO: Melissa A. Johnson is a devout Christian, wife to Jeremy, and mother of 1 toddler girl, Brianna. She holds a Bachelors of Science and a Teacher Certificate. Melissa is currently a Pre-K & Kindergarten teacher and resides in Houston, Texas. She loves to create preschool activities for her daughter and cook!