Five Little Pumpkins – Free Rhyme Booklet
When October comes around, my boys love to chant the Five Little Pumpkins rhyme. It's such a cute little rhyme for Halloween. My 2-year-old learned it this year and it is the cutest thing to hear him recite the whole poem! Today I am sharing with you a fun little booklet I created using this poem.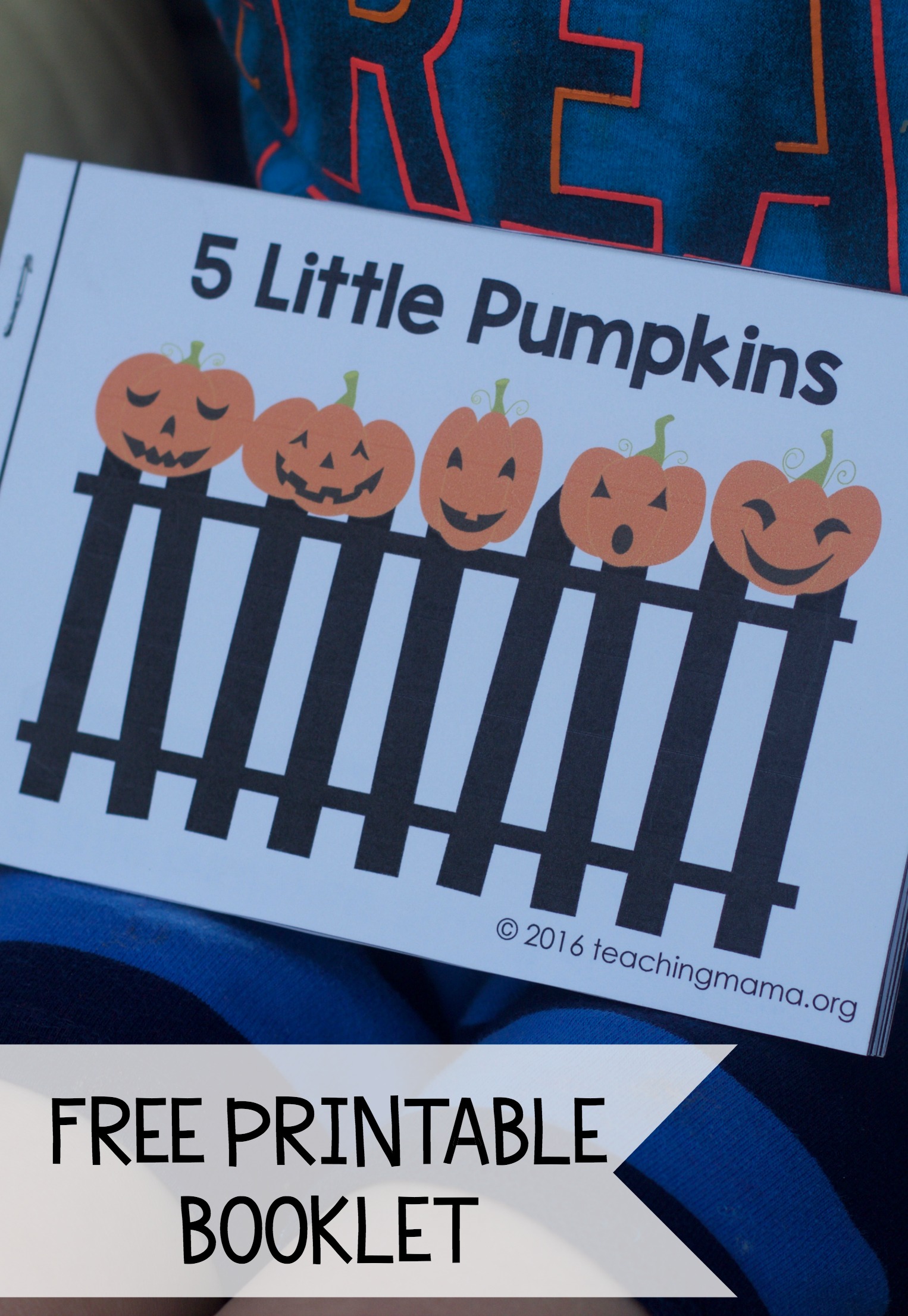 For those of you who have never heard the poem, here is how it goes:
Five little pumpkins sitting on a gate.

The first one said, "Oh my, it's getting late!"

The second one said, "There are witches in the air."

The third one said, "But we don't care."

The fourth one said, "Let's run and run and run."

The fifth one said, "I'm ready for some fun!"

Ooooooooo went the wind and out went the lights.

And the five little pumpkins rolled out of sight.
The booklet I created is 9 pages long. This booklet would be good for children learning to read. Even if they know the poem already, they can practice reading it with a caregiver or teacher.
And because I'm a huge fan of mums and pumpkins, I have to show you this picture of my preschooler with his booklet on our porch.
I created a color version and a black & white version of the booklet. The black & white version would be great for kids to color! The pumpkin graphics are slightly different in this version because I couldn't find the same black & white clip art. It's still cute!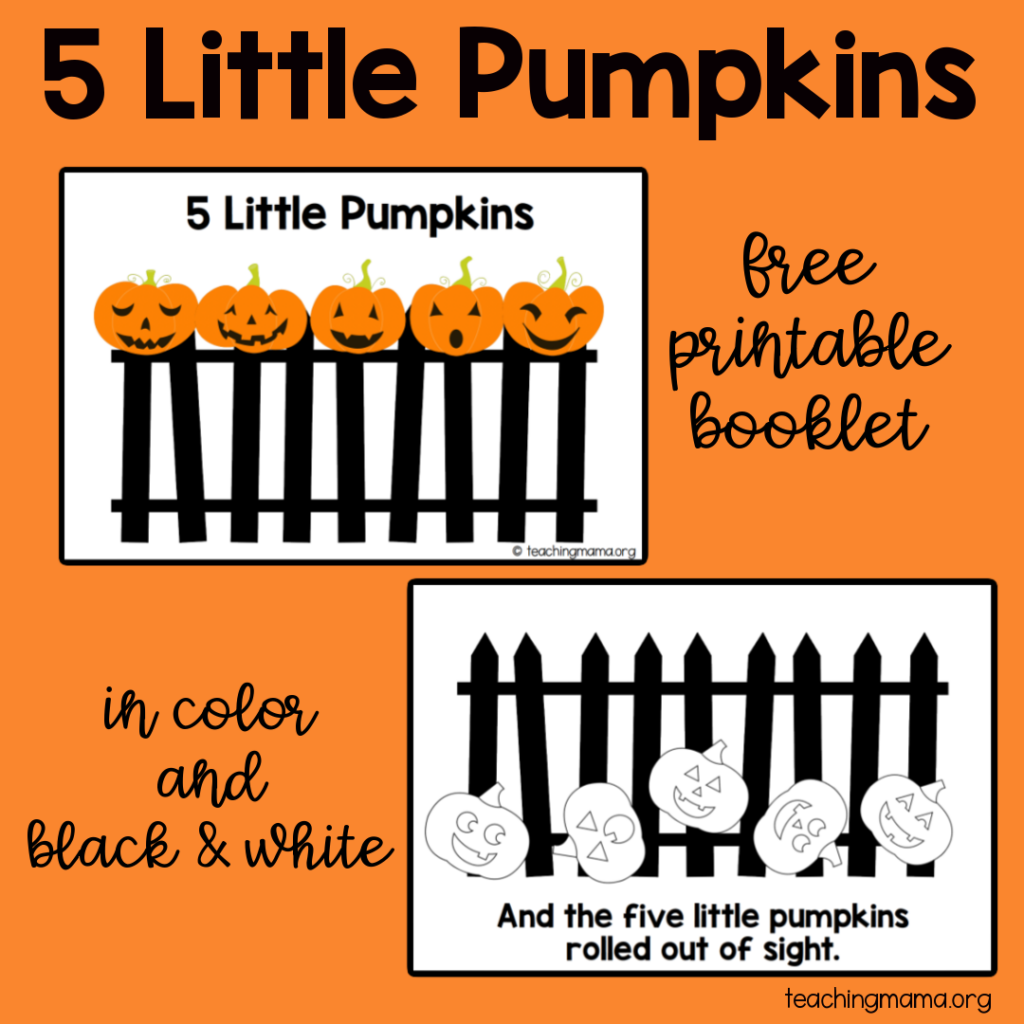 After you print the booklet, simply cut on the lines and staple the pages together.
You can download the free printable below:
And if you'd like to download the version of this poem that replaces the word "witches" for "leaves", you can find the color version here —> 5 Little Pumpkins – leaves version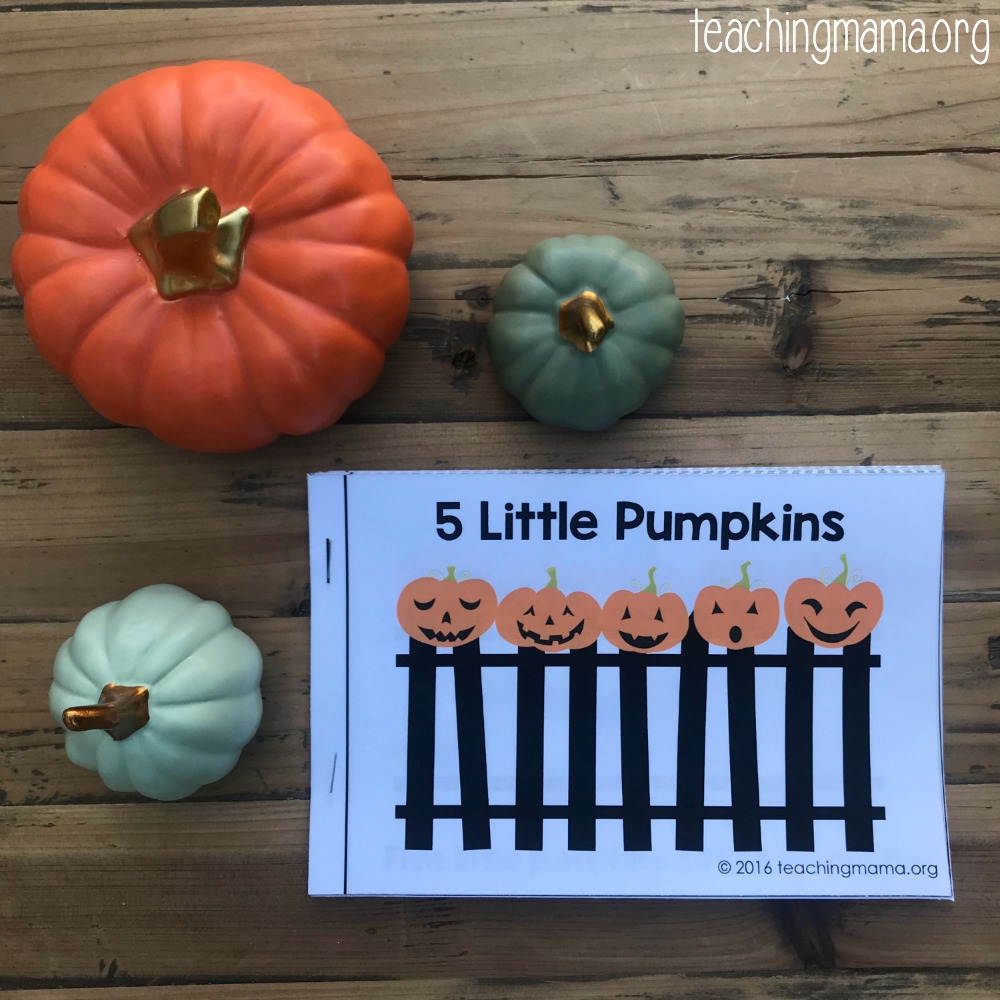 If you are a teacher and you want two pages per sheet (to make it easier for cutting!), you can download that version here —> Five Little Pumpkins – double
Hope you enjoy using this free booklet! I'd love to hear how you use it with your classroom or child.