I'm realizing more and more how much we love using dot stickers! Do you know what these are? They are colorful circle stickers that you can find in an office supply section of a store. I love how you can use them for so many activities! Today I'm sharing some very creative dot sticker activities.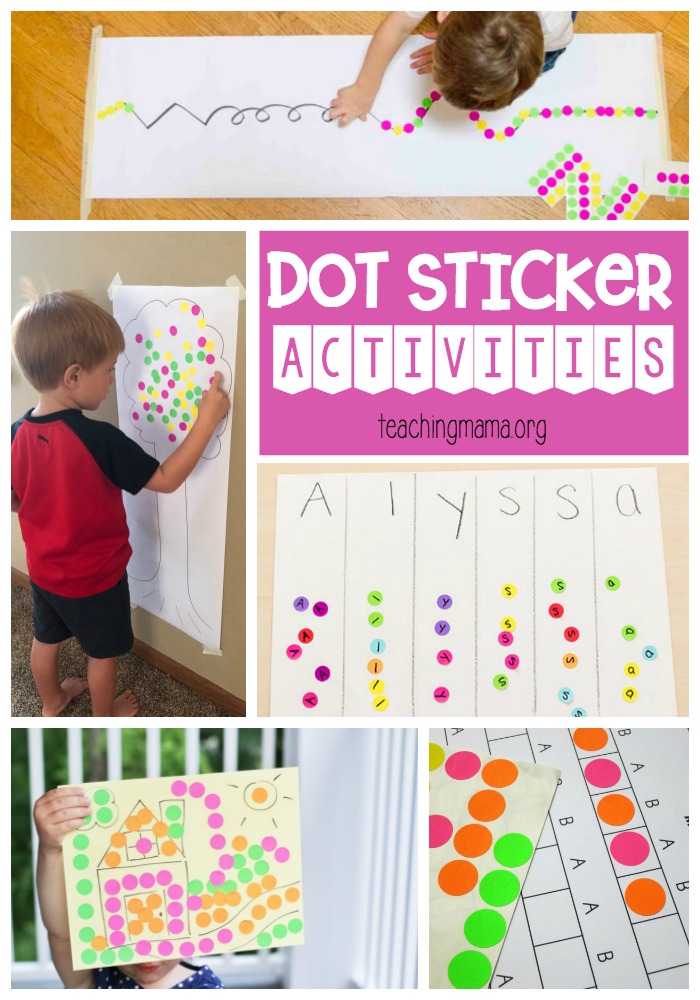 Disclosure: This post contains affiliate links.
Why Dot Stickers Rock
I love dot stickers for three reasons:
They are bright and colorful
Peeling the stickers off the paper is super easy and kids don't get frustrated
You can find them at almost every store (or snag them on Amazon!)
Dot Sticker Activities
The first idea is to use dot stickers for an alphabet match. Simply write an uppercase and lowercase letter on dot stickers and place them on a big piece of paper. Then have your child draw lines to match the alphabet letters. This is an awesome activity because the child is working on matching, drawing lines, working on a vertical surface, and visual scanning. And it's SO easy to set up!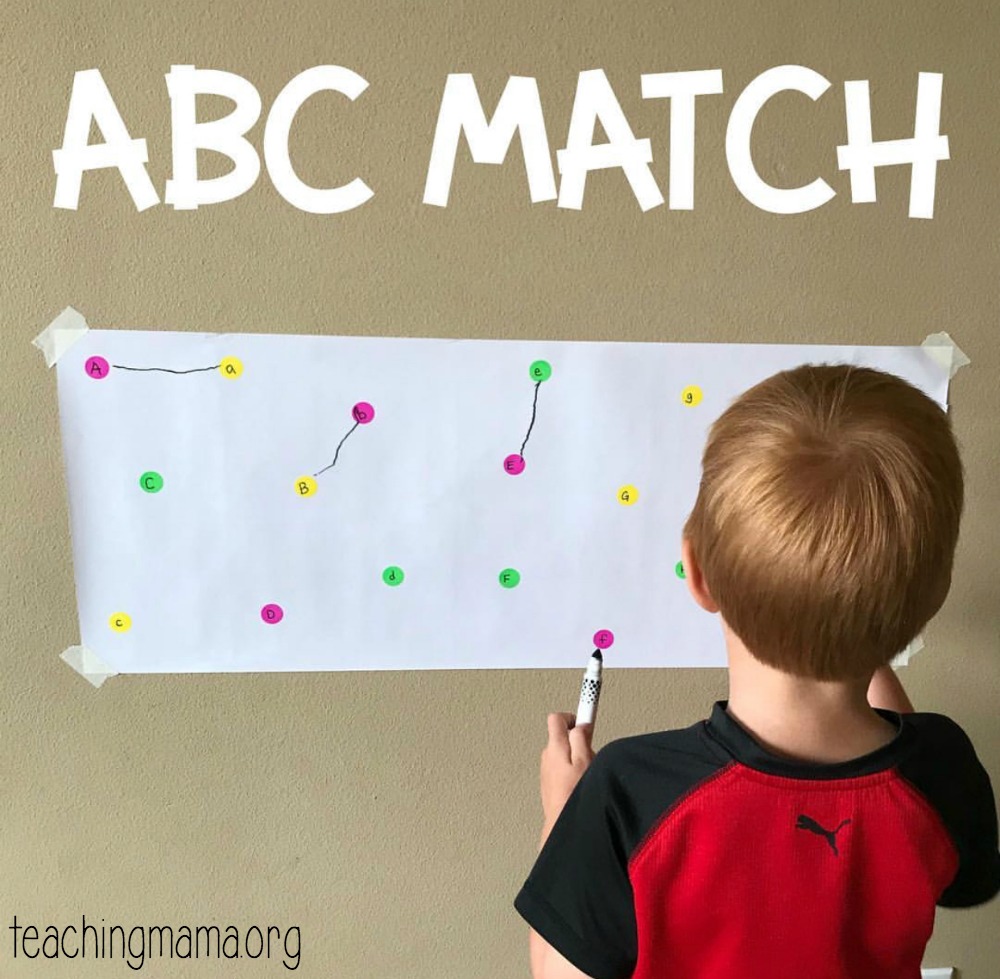 You can also use dot stickers to make apples on a tree! I drew an outline of a tree on paper, taped it to the wall, and then had my son decorate the tree with "apples". He loved it and didn't want to stop!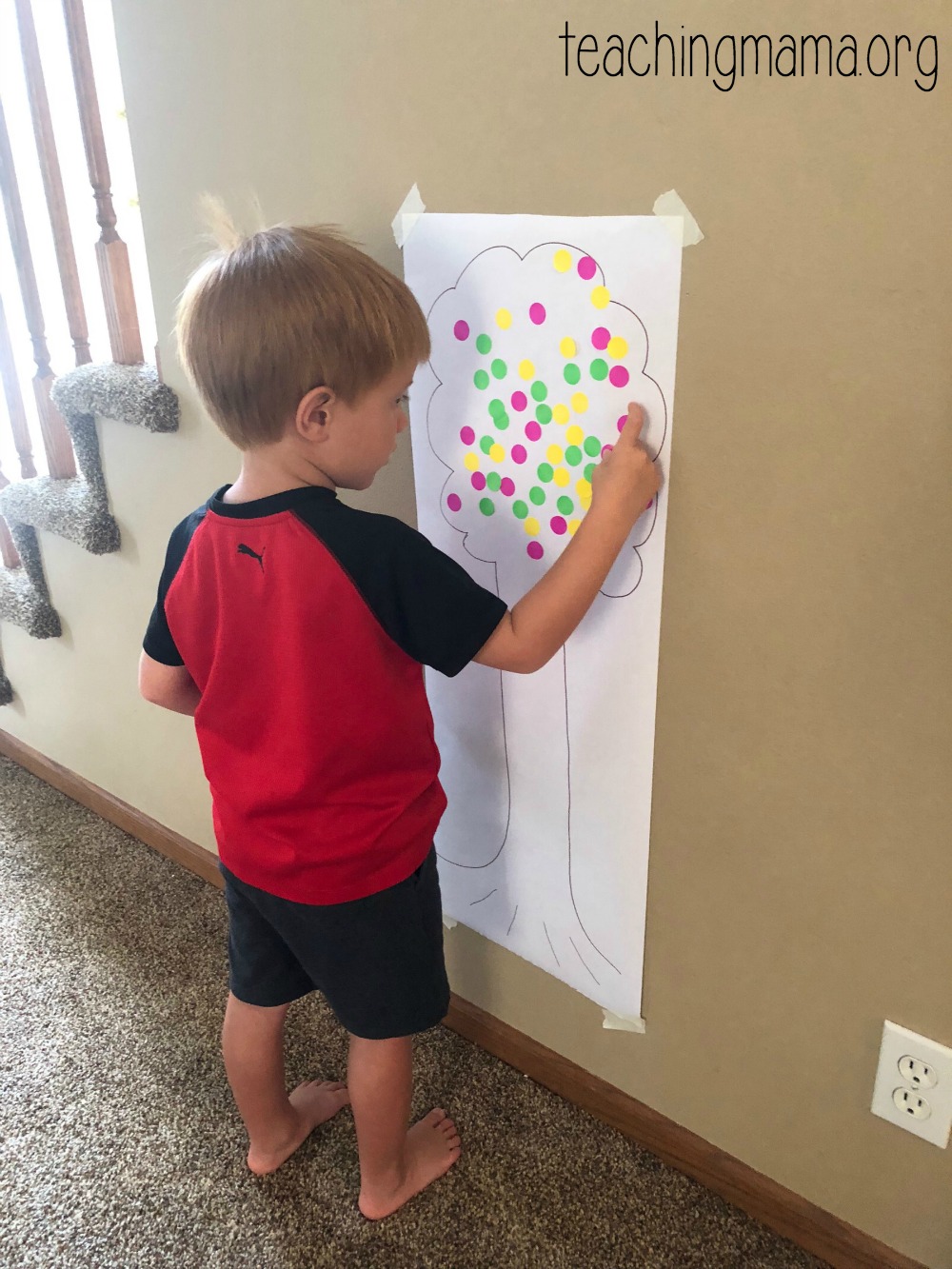 Here are some more ideas from my favorite bloggers!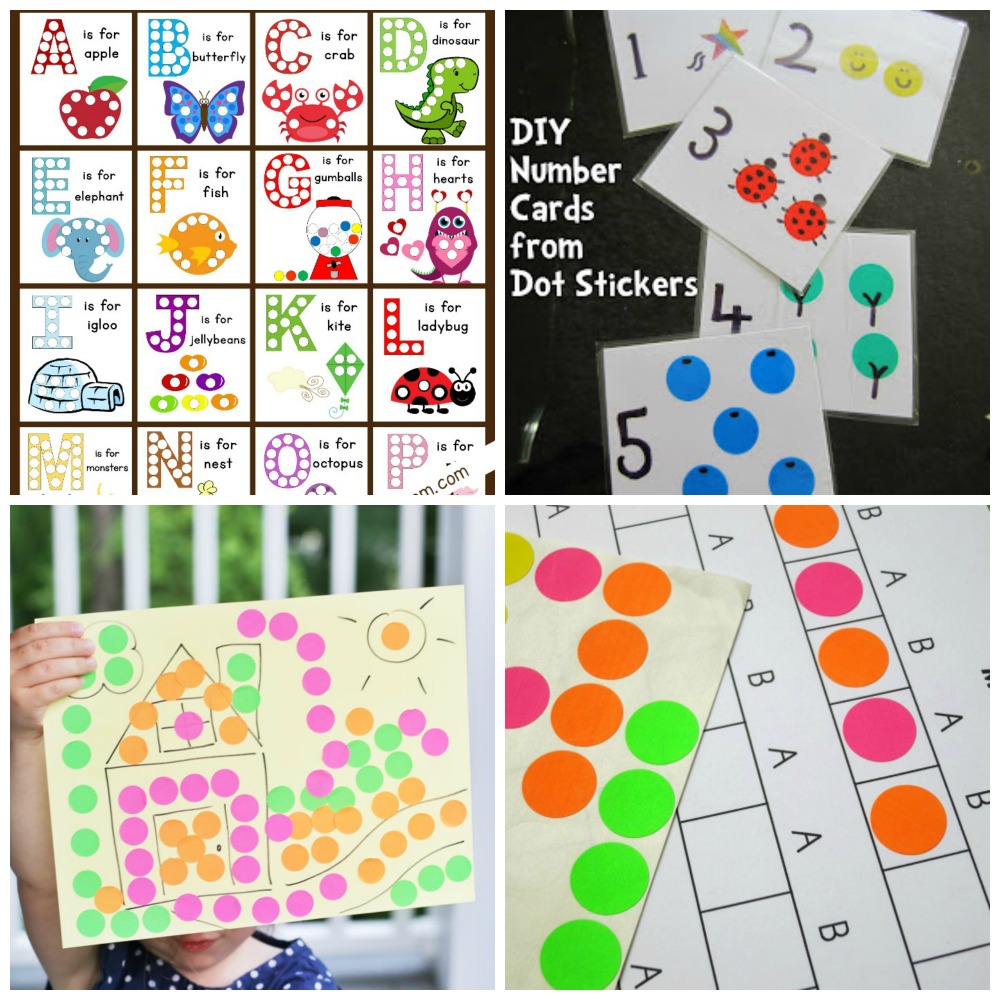 Make number cards with dot stickers from Learn with Play at Home.
Create patterns with dot stickers with a printable from This Reading Mama.
Use dot stickers to practice the alphabet from The Measured Mom.
Have fun creating art with dot stickers from Toddler at Play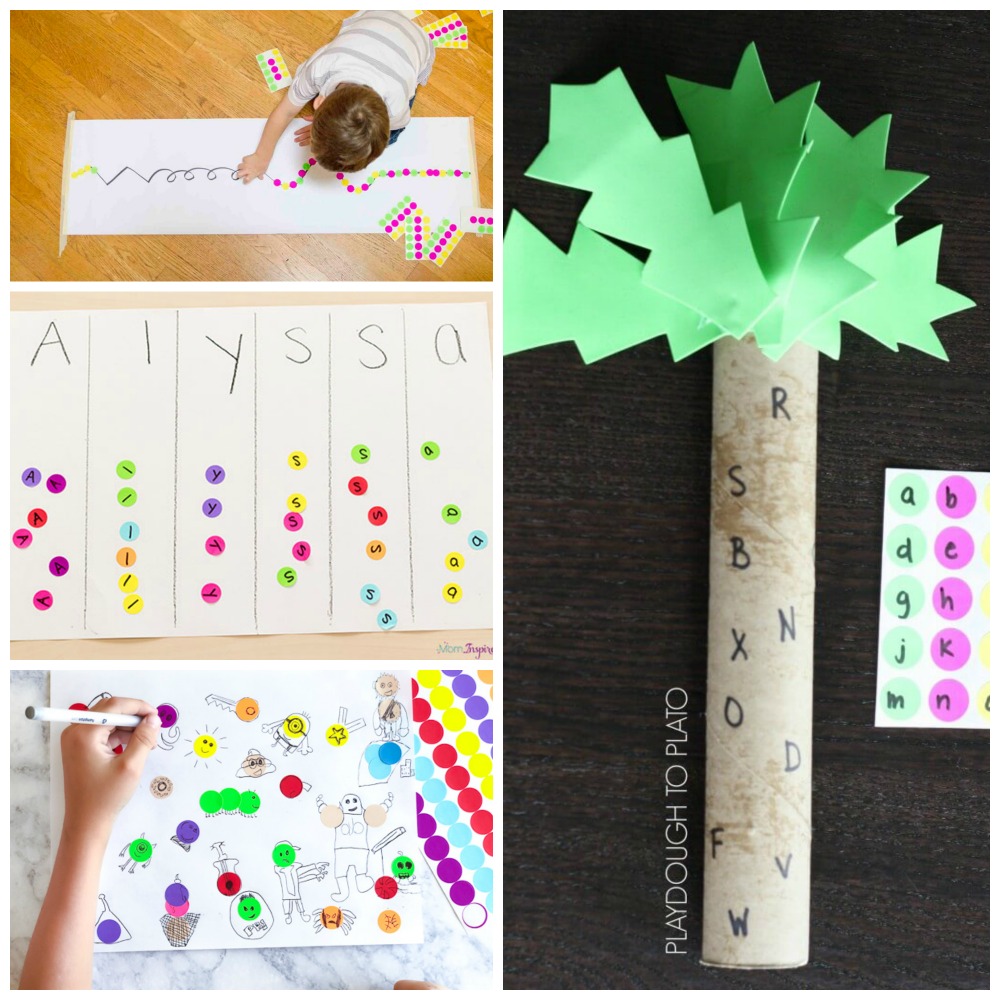 Make lines and use fine motor skills to place stickers on the line from Busy Toddler.
Teach your child name recognition with dot stickers from Mom-Inspired Life.
Encourage creative drawing with dot stickers from Simple Everyday Mom
Use dot stickers for an easy Christmas craft from Fantastic Fun and Learning
Make a Chicka Chicka Boom Boom tree and match alphabet letters from Playdough to Plato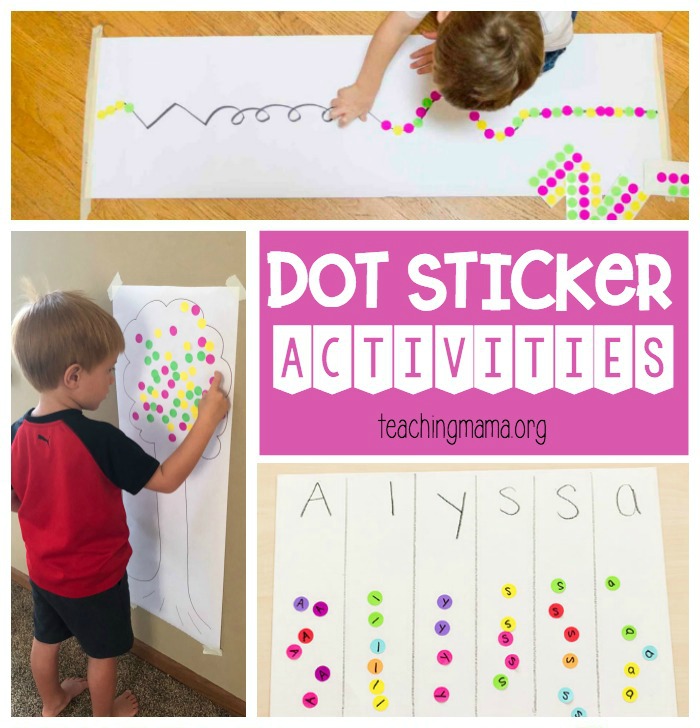 There are so many fun ideas! What ideas do you have?