Fall Picture Books for Preschoolers
I love fall! It's a beautiful season with changing trees, crisp cool air, beautiful pumpkins and gourds, and so much more. My favorite thing is all the color that fall brings. We live in a place where the trees are just gorgeous this time of year. It is my absolute favorite time of the year!
A wonderful way to teach children about fall is through picture books. These picture books teach so many science concepts through stories or fun facts. I think it's great for children all over the world to read books about the fall season, even kids who live in areas that don't experience changing of the seasons. It helps them see what other parts of the world look like!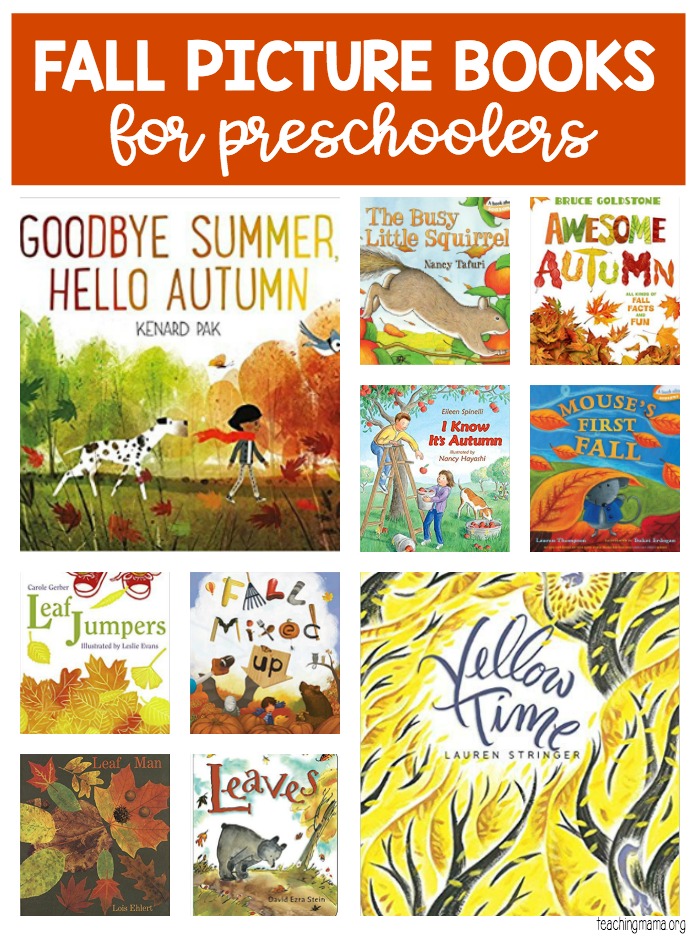 Disclosure: This post contains affiliate links to Amazon. See my disclosure for details.
Today I'm sharing my favorite picture books for fall. Just click on the links to buy them on Amazon.
Favorite Fall Picture Books
Leaves by David Ezra Stein – this is a beautiful book that introduces children to hibernation.
Leaf Man by Lois Ehlert is such a cute book! It's an imaginative book with beautiful pictures.
Fall Mixed Up by Bob Raczka is a silly story about things about fall being all mixed up.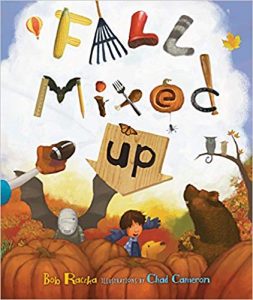 Goodbye Summer, Hello Autumn by Kenard Pak has gorgeous illustrations! This book perfectly describes the changing seasons from summer to fall.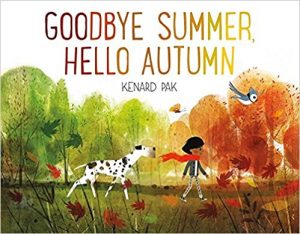 Yellow Time by Lauren Stringer is another awesome book. The lyrical words describe the fall season so beautiful.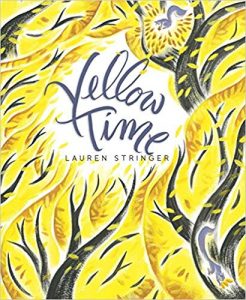 Leaf Jumpers by Carole Gerber is great for teaching kids what different leaves look like. It would be great for teaching comparing and contrasting.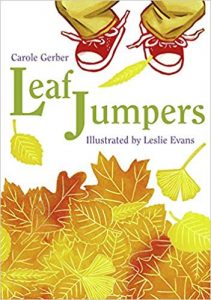 Awesome Autumn by Bruce Goldstone shares great facts about this season. It's great for sharing what clothes to wear, what autumn looks like, why leaves change color, and more!
I Know It's Autumn by Eileen Spinelli is a book children can relate to about autumn. It's all about how the character in the book can tell when it's Autumn.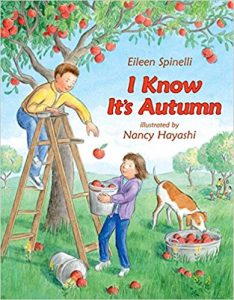 Mouse's First Fall by Lauren Thompson is all about a mouse experiencing the beauty of fall.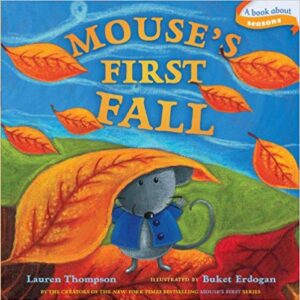 Little Busy Squirrel by Nancy Tufuri is a book about a squirrel who is hurrying to gather items before it's winter.
These are ten of my favorite books, but I know there are more great ones out there! Which book for fall is your favorite?