Happy fall! This is my absolute favorite time of the year! It's just starting to feel like fall in Iowa and we had so much fun enjoying the beautiful weather this past weekend. It made me think of an idea for a scavenger hunt in a box for little ones. A few weeks ago, I shared my fall sensory scavenger hunt checklist, but this activity would be easier for younger children. Everything is added to a box and they don't need to check off what they find.
Materials for Scavenger Hunt in a Box:
shoe box
tape or glue
items from nature
I encourage you to take a walk around your neighborhood or visit a local park. It's a great way to soak up the sights of the season, while also looking for the nature items.
We ended up going for the scavenger hunt in our backyard. My 4-year-old's favorite part was adding it to his "treasure" box. He was so proud of it!
I let him add multiple items of each. It's more fun that way! We couldn't find everything in our backyard, so we're going to take a trip to a local park soon to finish the hunt!
You can download this free printable here —> scavenger hunt in a box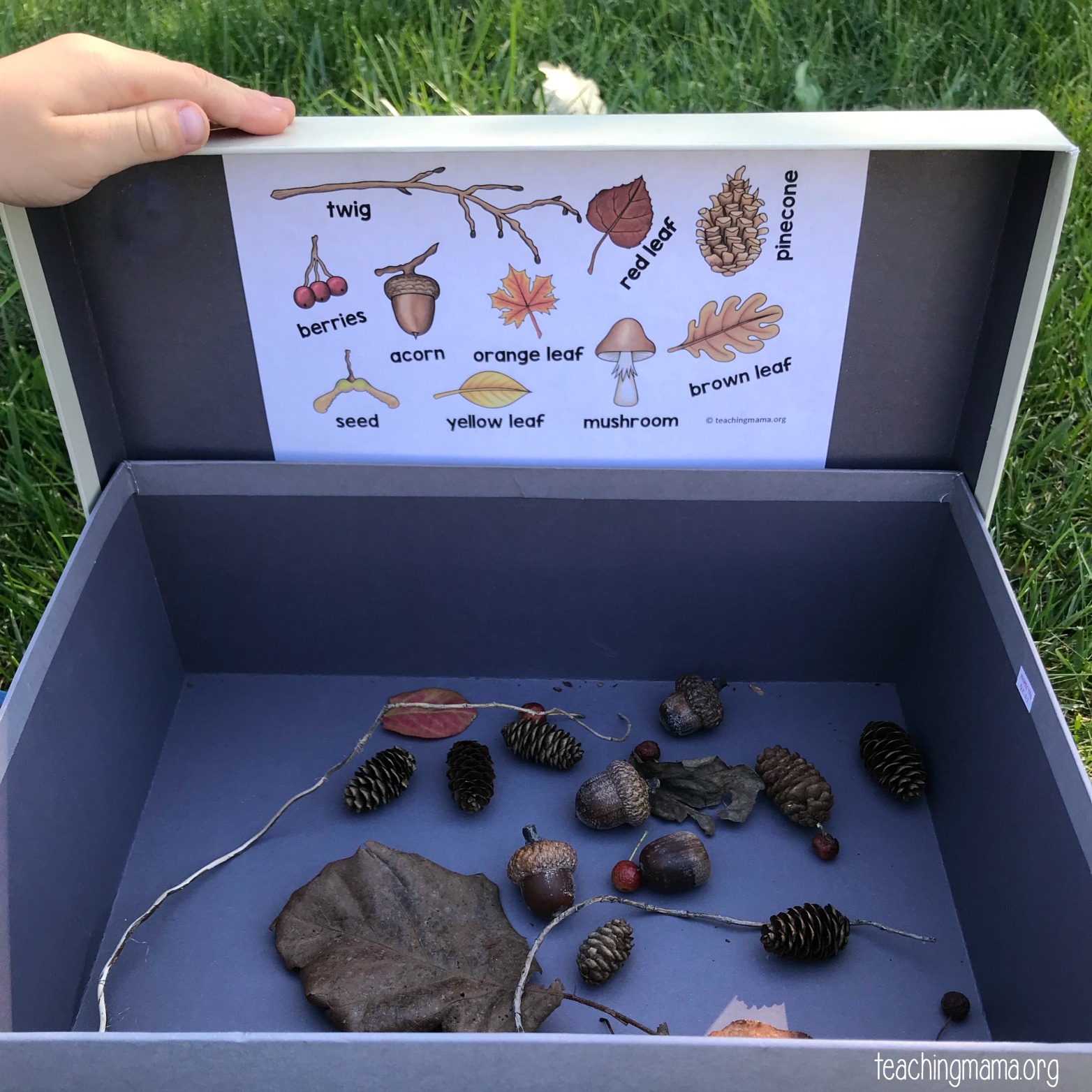 If you're looking for a longer scavenger hunt, you can find it here.
Happy fall!