March is here and that means St. Patrick's Day is just around the corner. Shamrocks and leprechauns are fun, but I really love rainbows for this holiday! Today, I'm sharing our favorite rainbow activities for toddlers and preschoolers.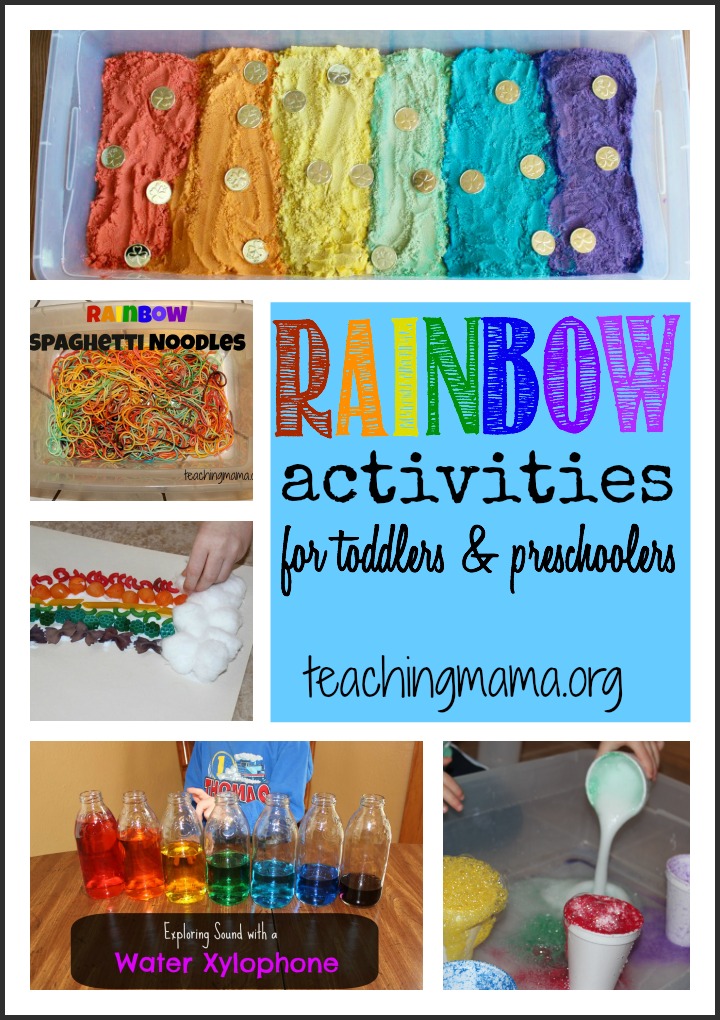 1. Play with Rainbow Moldable Sand for a sensory activity! It feels like kinetic sand and you can mold it into shapes.
2. Make Rainbow Spaghetti Noodles and either play with them in a sensory bin or make shapes with them using the free printable in this post.
3. Design a Rainbow using dyed pasta and cotton balls. It's a craft your little one will be proud of!
4. Explore sound with a Water Xylophone. Easy to make and fun to play with!
5. Watch colors fizz with these Surprise Color Eruptions.
Check back here tomorrow for my St. Patrick's Day printable packet for preschoolers! Can't wait to share it with you all!