Learning Shapes with Spaghetti Noodles!
Looking for a fun way to teach shapes? Well here's a very fun way using spaghetti noodles! This hands-on activity also is a great sensory activity.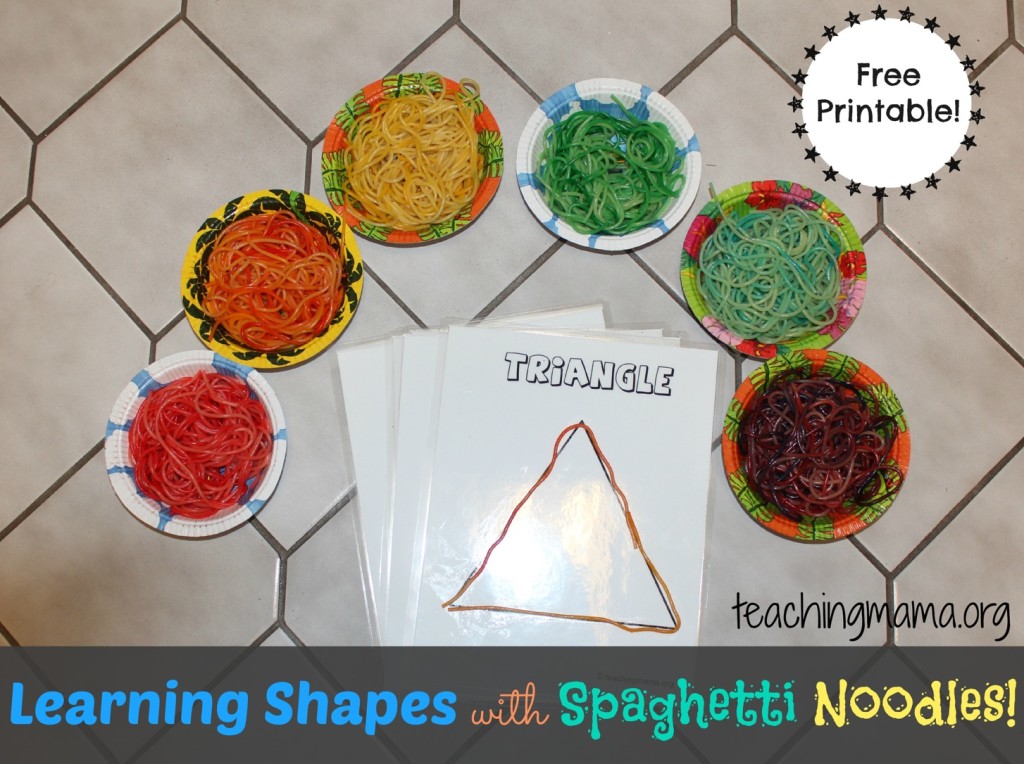 To start off you can dye spaghetti noodles to make this activity very colorful. This is actually very easy! All you need to do is cook spaghetti noodles (according to the package) and then drain and rinse with cold water. Next, add a little olive oil to keep noodles from sticking to each other. Separate noodles into bowls or Ziploc bags. Squirt just a few drops of food coloring in each group of noodles. Mix with tongs and let it sit for a few minutes. After the color has soaked into the noodles, it shouldn't stain your hands.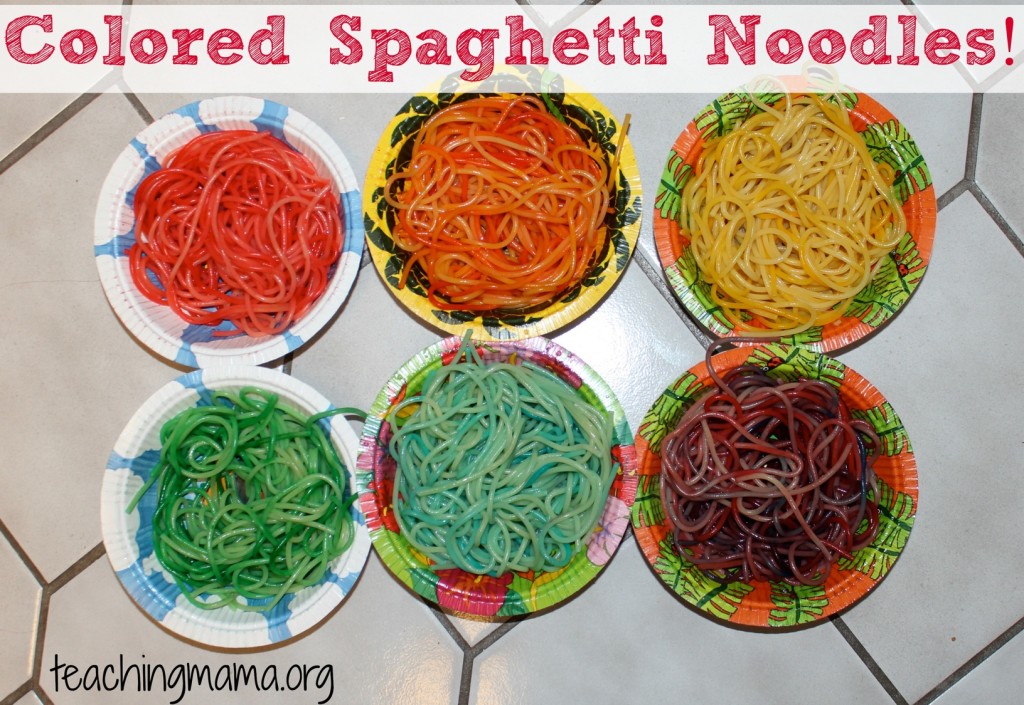 My toddler had fun looking at our rainbow of colors! It was good practice for him to name the colors.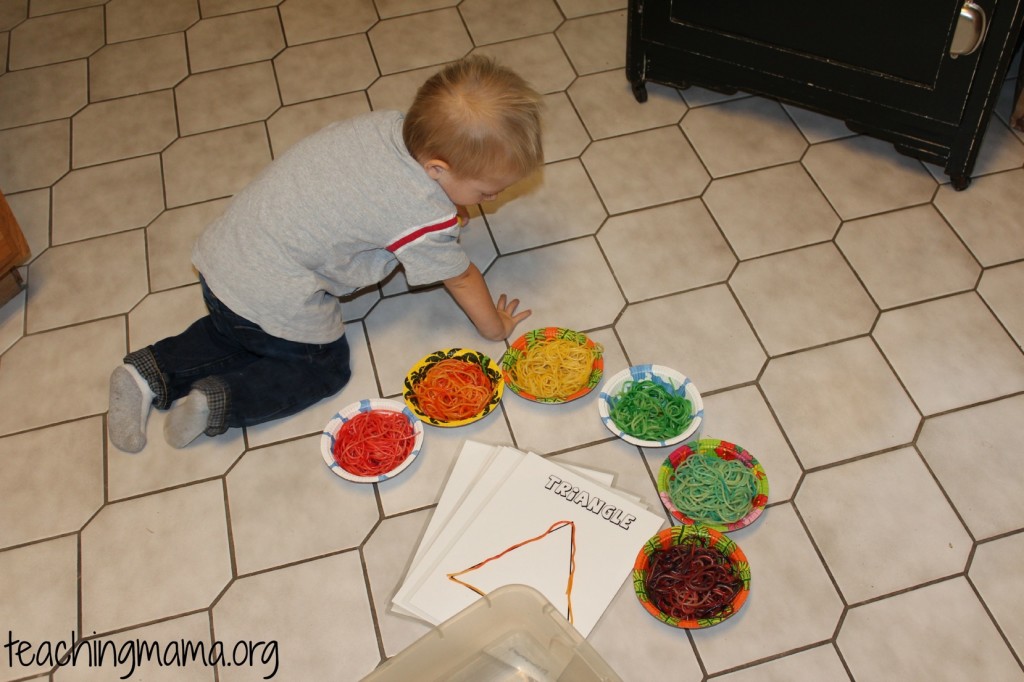 Then we took all the colors and mixed them together in large bin!
They loved playing with the slimy noodles! And they may or may not have eaten a few of the noodles! HA!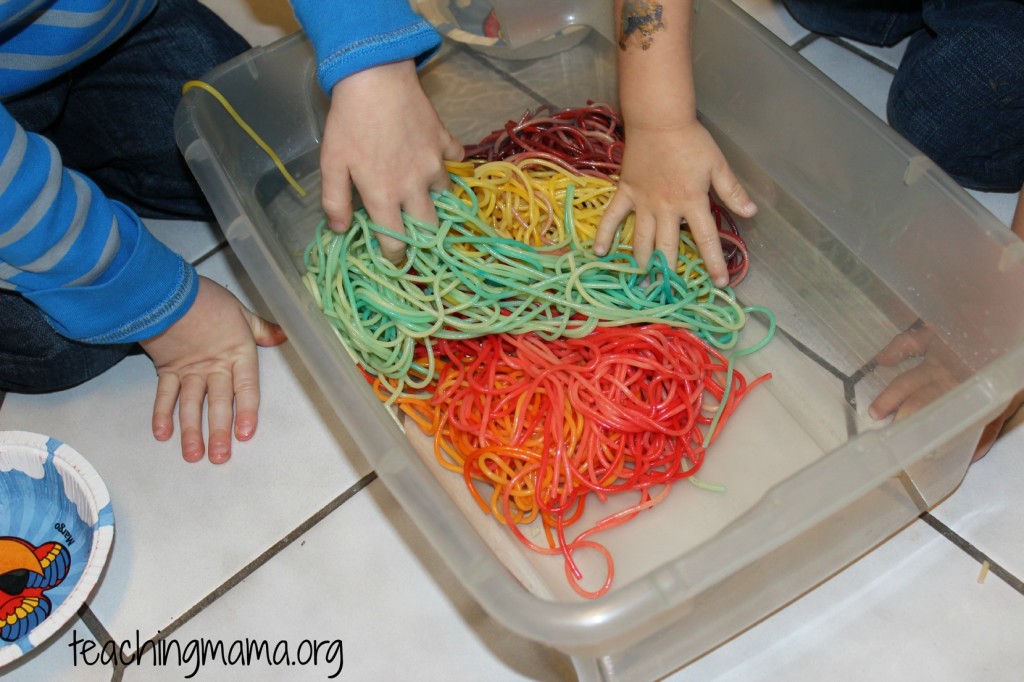 Next, I showed the shape cards to my kids. They practiced identifying each shape. Then I had my preschooler place noodles around the shapes on the card. It was great fine motor practice for him!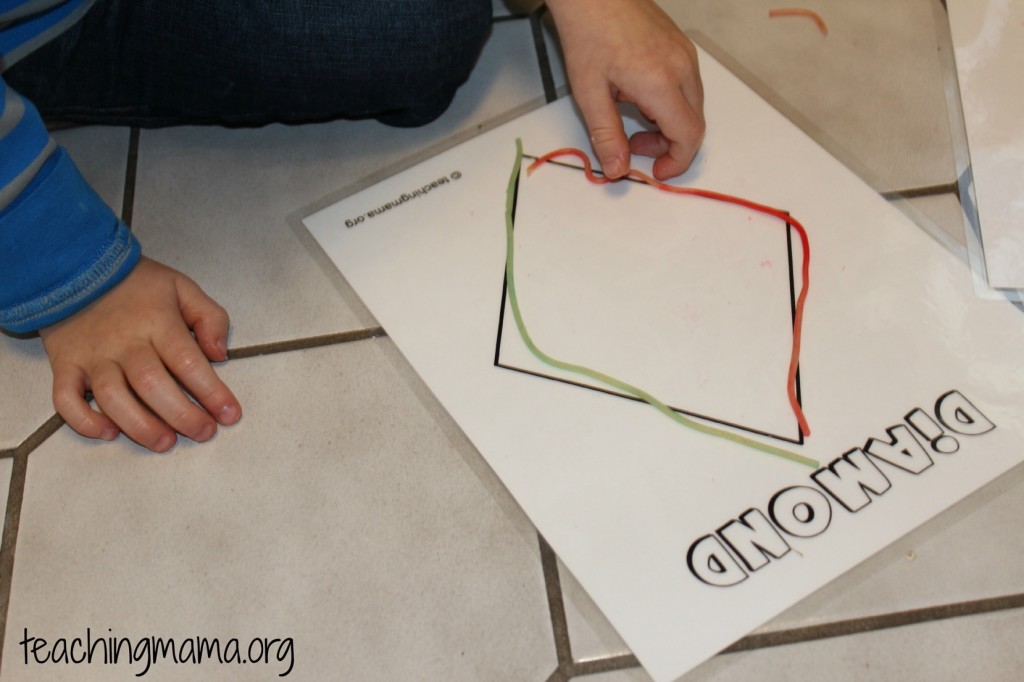 You can download your own copy of these shape cards right here —–> Shapes Printable
Hope these cards will be helpful to you! We had a lot of fun with this activity. In fact, Troy said it was his favorite activity we've ever done! Always makes me happy to hear that! 🙂