5 Fun Activities for the Letter S
The letter we are studying right now is the letter S! Since it's spring and soon to be summer, I thought it would appropriate to study S and do some FUN activities around this letter.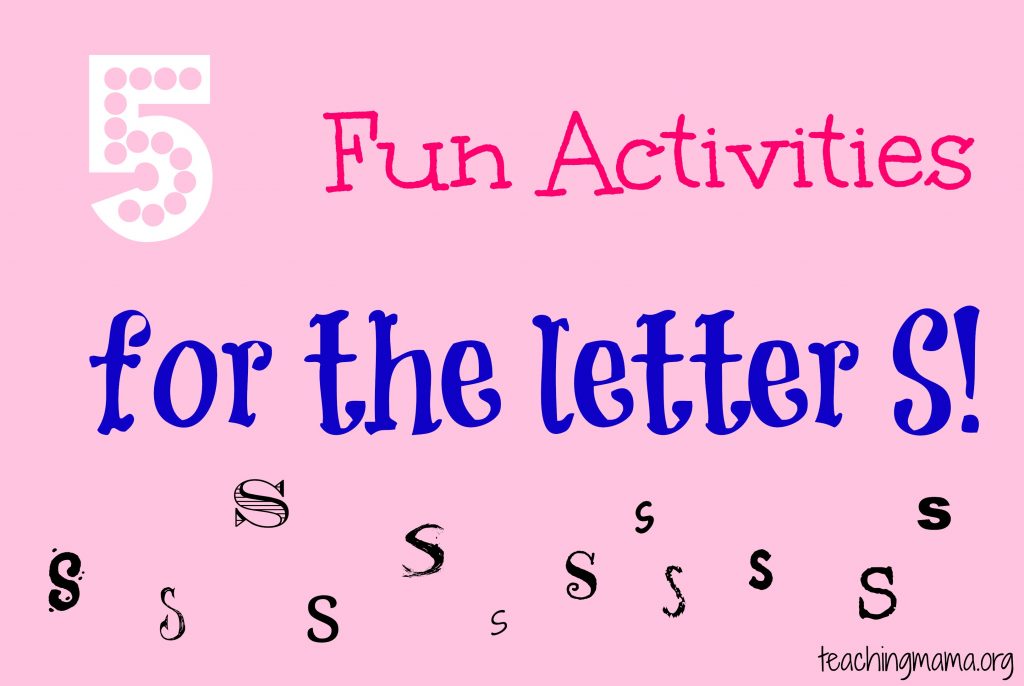 First of all, we did 3 crafts with the letter S. Our first one was creating a snake out of this letter. To make this craft, just cut out the letter S out of construction paper. Then stamp it with Do-a-Dot markers. We added two googley eyes and a red tongue and I actually think he's pretty cute!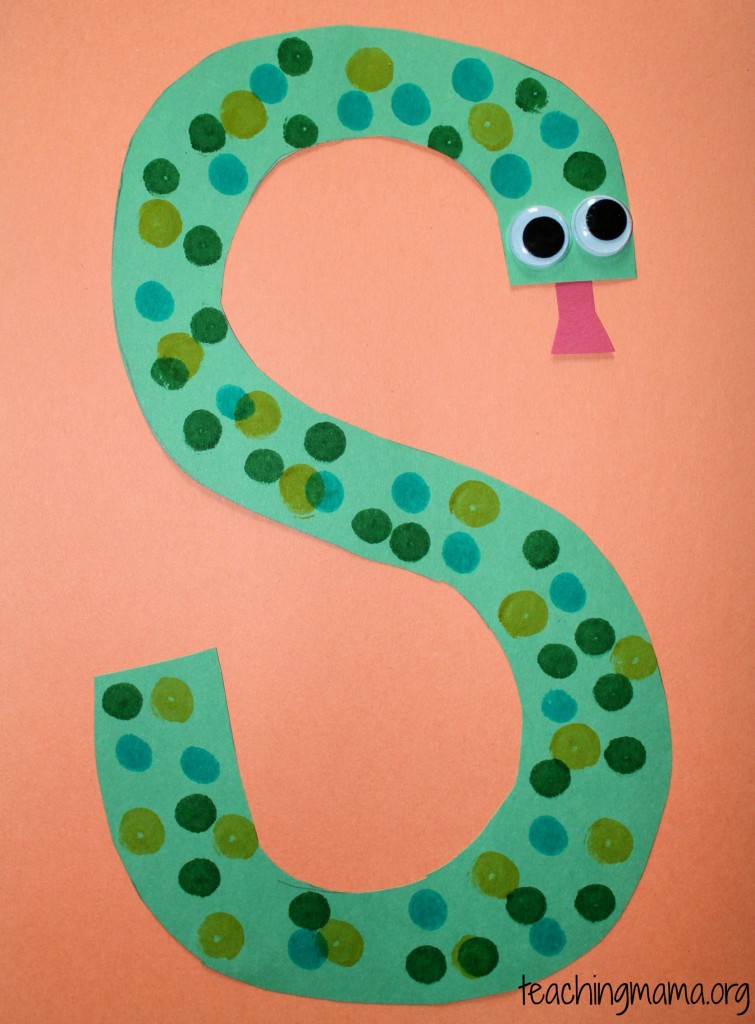 Next, we decorated the letter S with colored sand! It was very simple. We smeared glue on the S and then sprinkled 3 colors of sand. It was a great sensory activity, too!
Our last craft used sport stickers. I don't know about your kids, but my kids are obsessed with stickers! They love collecting them and it's a treat to be able to play with them. Both kids got in on this craft!
We will be adding our letter S to our alphabet book.
The next activity I created is an activity to help kids learn the sound of the letter S. Through dialogue, I talked with Troy about what S sounds like. Then we talked about different objects and people who start with the letter S. For more practice, I made this activity.
This activity helps a child listen to sounds in the beginning of a word. Once they decide which object starts with S, they put a clothespin on it. This is also great practice for fine motor skills!
To download a FREE printable, click here —-> Sounds of Letter S  (If you have trouble printing, please click on the option "open PDF in preview" and then print. If you still have problems, let me know!)
The last activity is a math activity. My oldest is really into superheroes. I thought since superheroes starts with the letter S, I could make this into a math game. I created a counting activity where Troy had to count the superheroes and choose the correct number with a clothespin. This is a great activity for working on counting, one-to-one correspondence, and fine motor skills.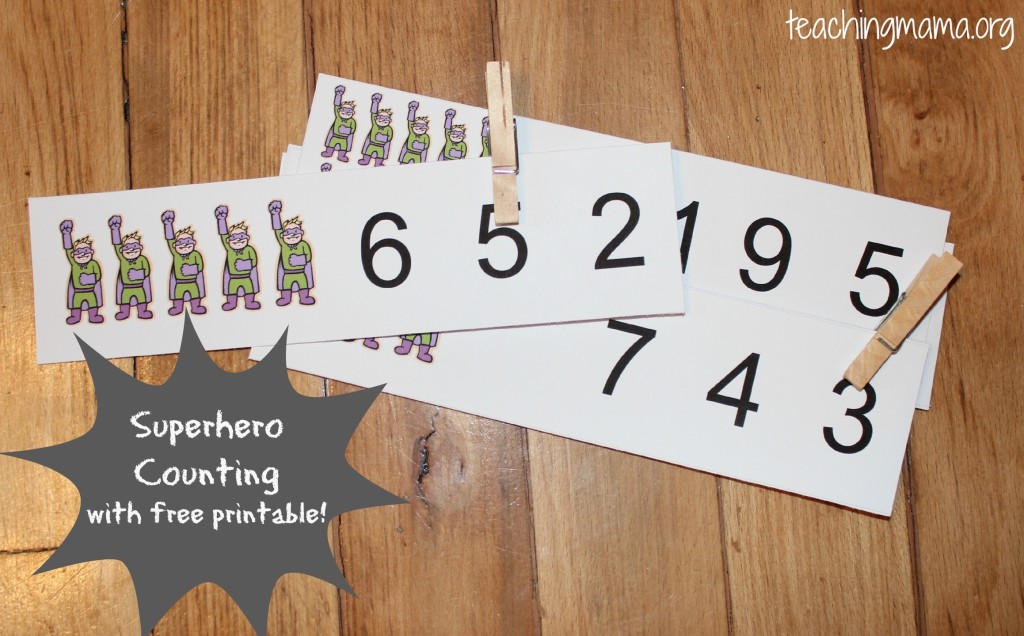 To download a FREE printable, click here —-> Superhero Counting
These last two activities would be great to laminate and use over again.
I hope these craft ideas and printables will be helpful to you!