Are you thinking trying home preschool? Does the thought of homeschooling completely overwhelm you? You are not alone! One of the most asked questions I get is about creating a homeschool schedule. I've completed home preschool with my three boys, so I hope my tips on setting up a home preschool schedule will give you some ideas!
Home Preschool Routine
Have you ever heard the phrase, "kids thrive on routine?" Well, it's true! Kids don't have a lot of control in their lives, but daily routines can give them a sense of organization, stability, and comfort. Just like having a routine for bedtime or mealtime, having a routine for teaching preschool will help you in the long run.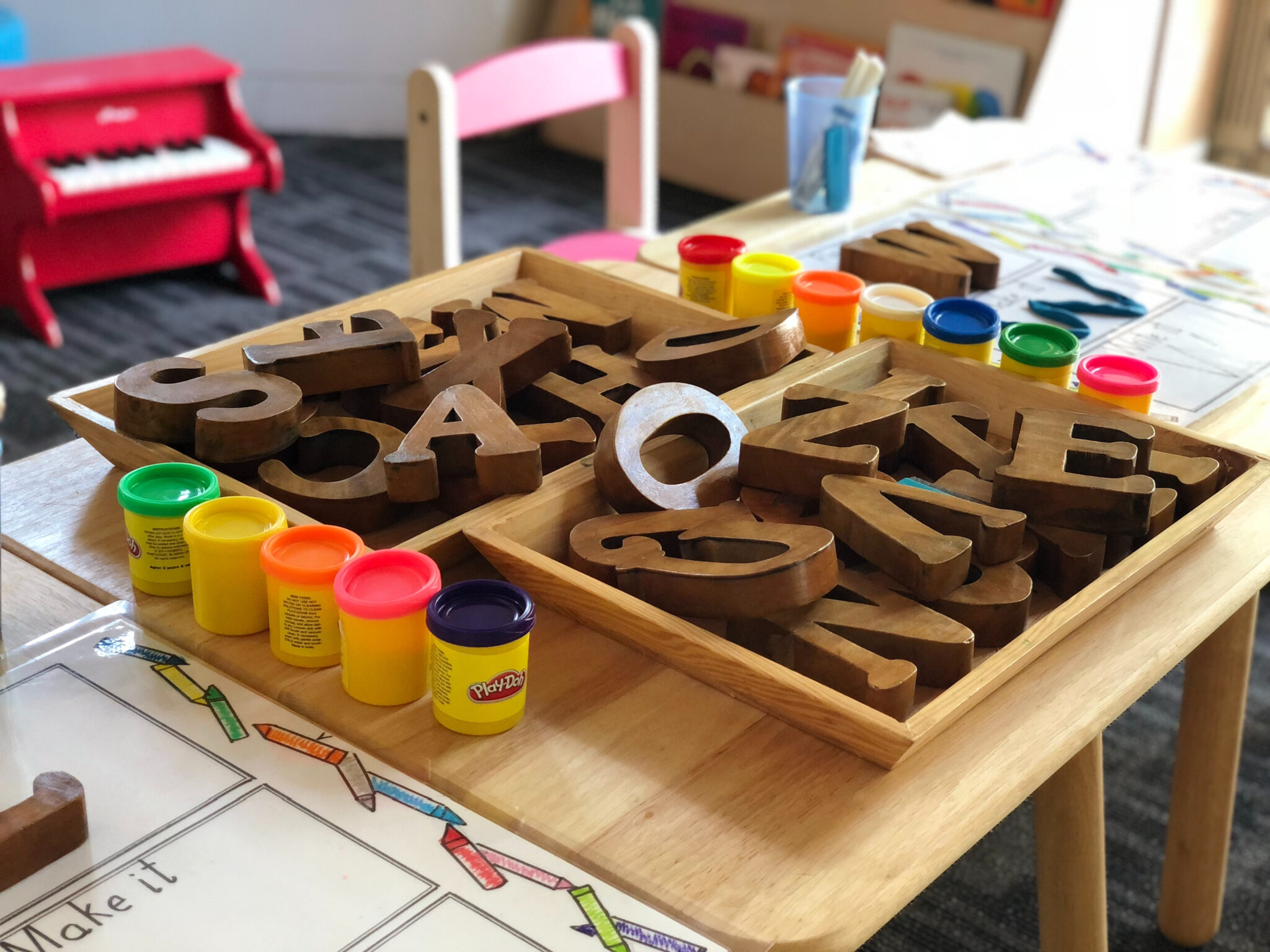 Why Routines are Helpful
Gives organization to the day
Helps the child feel secure and know what is going on
Makes the day run more efficiently
Leads to better behaviors
When you homeschool, it's important to start the day the same way so they know that school time has started and it's different from other parts of the day.
This can be with something simple:
Sing a song to signal the preschool time has started
Sit close together and read a book
Circle time (such as calendar and weather)
Do a dance or movement activity
Complete simple lesson plans
At the start of the school year, you will really have to teach this routine to your child. Don't be discouraged if it takes some time. Preschoolers are young and they may need a few days or a few weeks to really start understanding the routine. I always recommend starting small. For example, at the beginning of the year when your child isn't used to school time, just to it for 10 minutes. Work your way up to longer periods of time. But start small so you can have success with it and also so it doesn't overwhelm your child!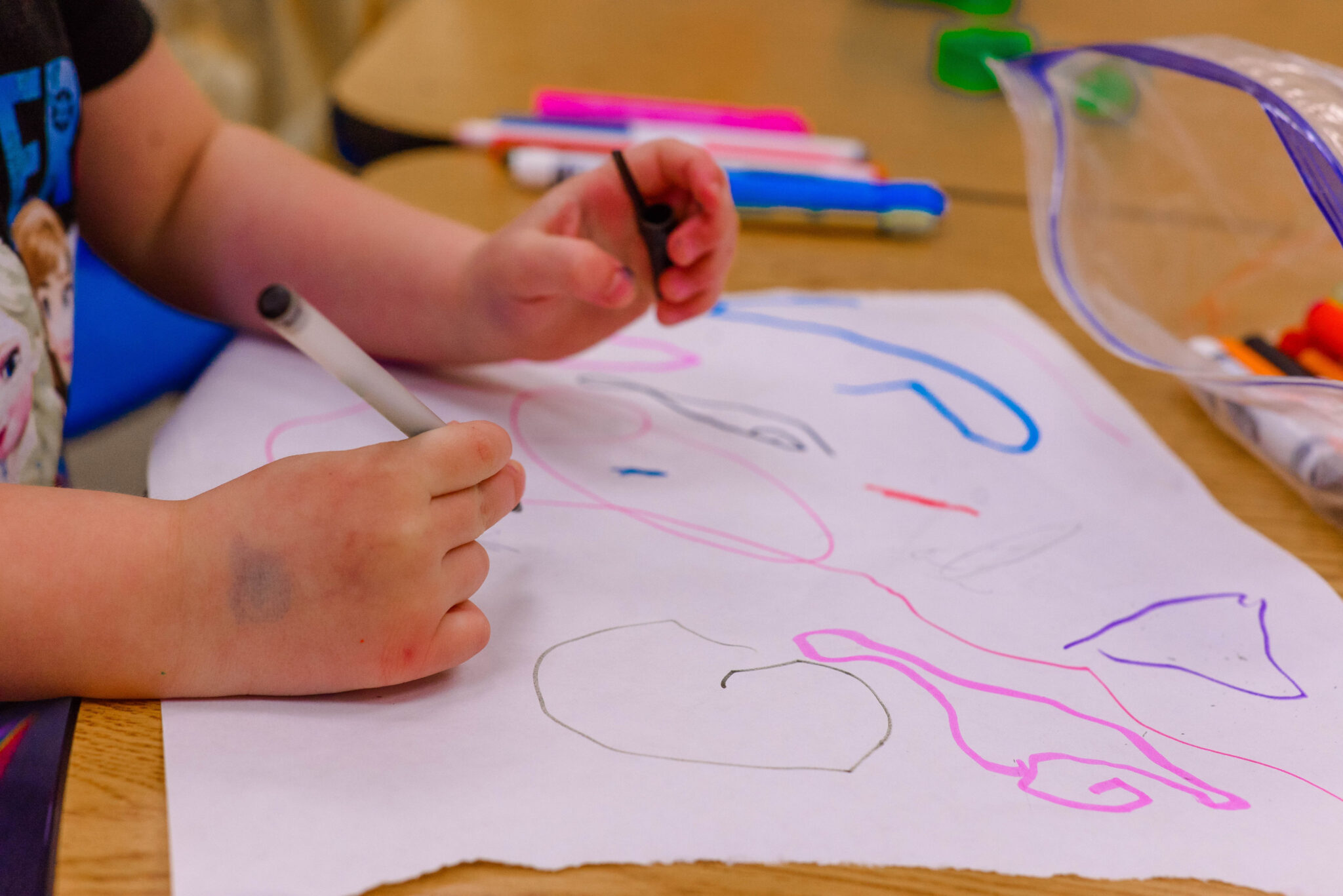 How can you make sure you stick to your routine?
Here are some suggestions that I've found worked well for me:
Get up early and start your day first – get some self-care in before having to take care of your children
Make a visual routine chart
Prepare more complex activities the night before
Make weekends (or days off of preschool) different so they know that it's not a school day.
I know that not every day will go perfectly, and that's ok. But just know that you're not alone in this and we all have times where we're just not on a good routine.
The big takeaway is this…your job is to create a routine for your child so that they feel good about school. This may take time to set up and learn for your child, but in the long run, it will be so helpful.
Components of Preschool
Here are common activities that are in homeschool preschool:
Circle time (calendar, weather, counting the school days, read aloud books)
Outdoor time – SUPER important for kids to go outside and get fresh air!
Free play – this may seem obvious, but kids need lots of time to play and explore. You should have a lot of this added into your day
Literacy – reading stories, alphabet activities, prewriting activities, oral vocabulary activities, or learning the letters of the alphabet
Math – math activities, such as counting, sorting, patterns, and number recognition
STEM – I love implementing simple play-based STEM activities into our day…the kids love it, too!
Snack time – you never want to forget snack time!
Rest time – depending on your child, you may need to add a nap or rest time to your day
Sensory play – I like to create invitations to play, which means I set up a sensory bin or a similar type of activity and then I invite them to explore and play with it.
Music – preschooler loves music, chants, and rhymes! Even poems are fun and model rhyming to kids.
Crafts or processed art
Fun activity – such as puzzles, games, or anything in your child's interest
Dramatic play
Sports or dancing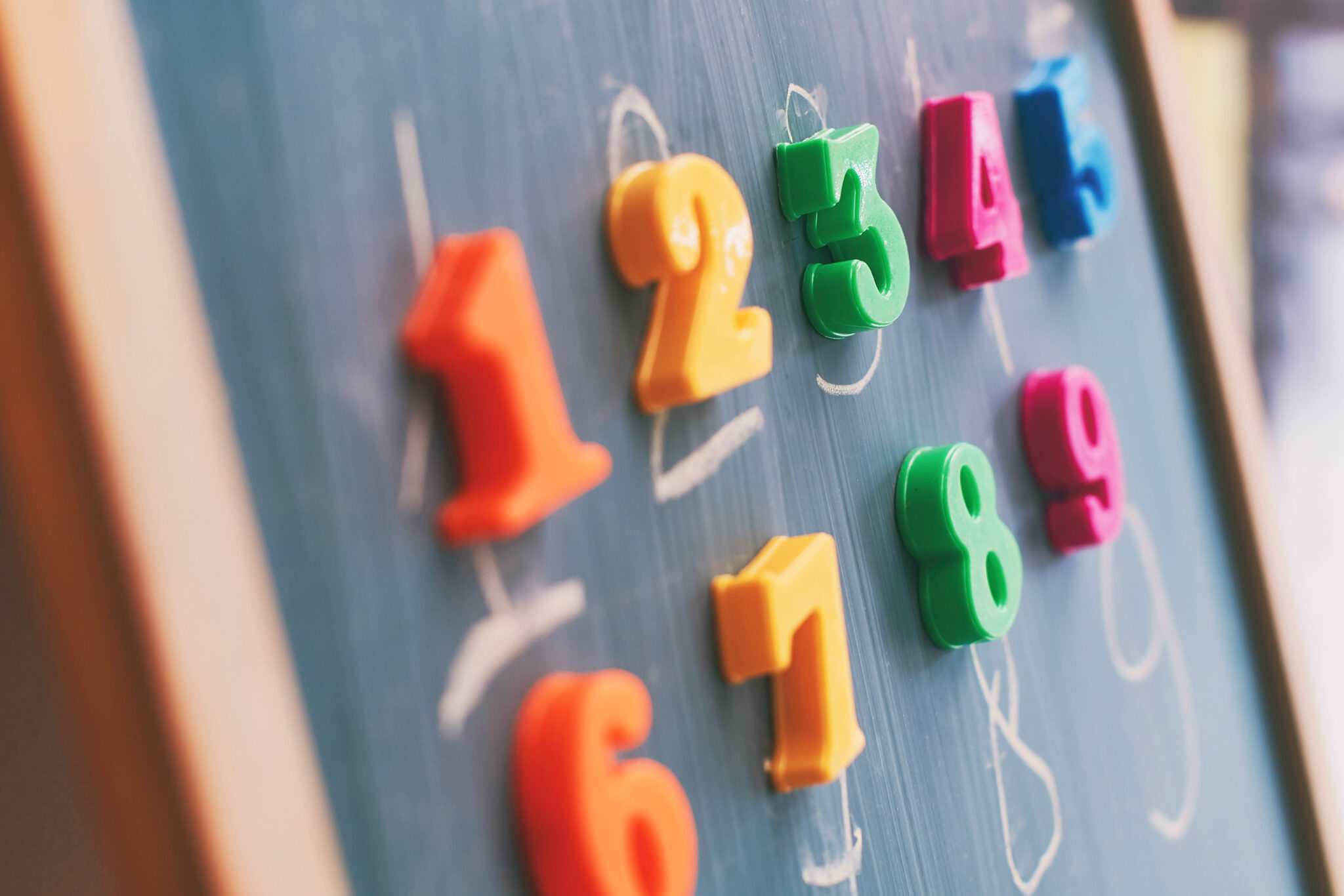 Did you know home preschool doesn't have to take very long? Check out this graphic below to see how long direct instruction is needed for each grade.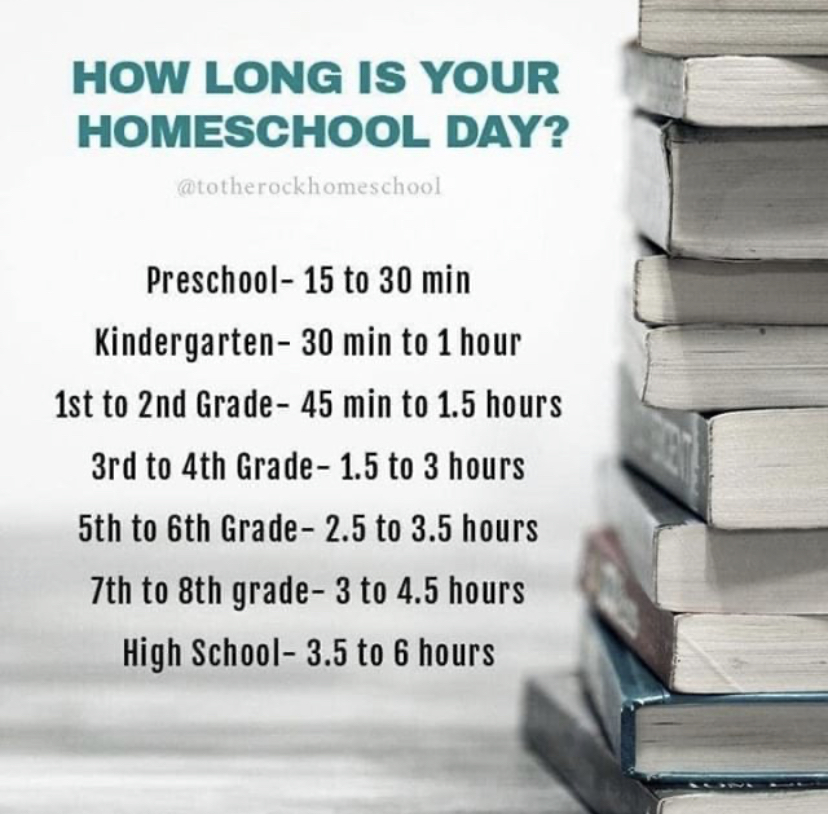 Sample Preschool Schedules
I have three sample schedule to share with you for home preschool. The first two schedules go along with my preschool curriculum, Home Preschool Made Easy. If you want to simplify planning with fun, hands-on activities, then this curriculum is for you! Find out more here.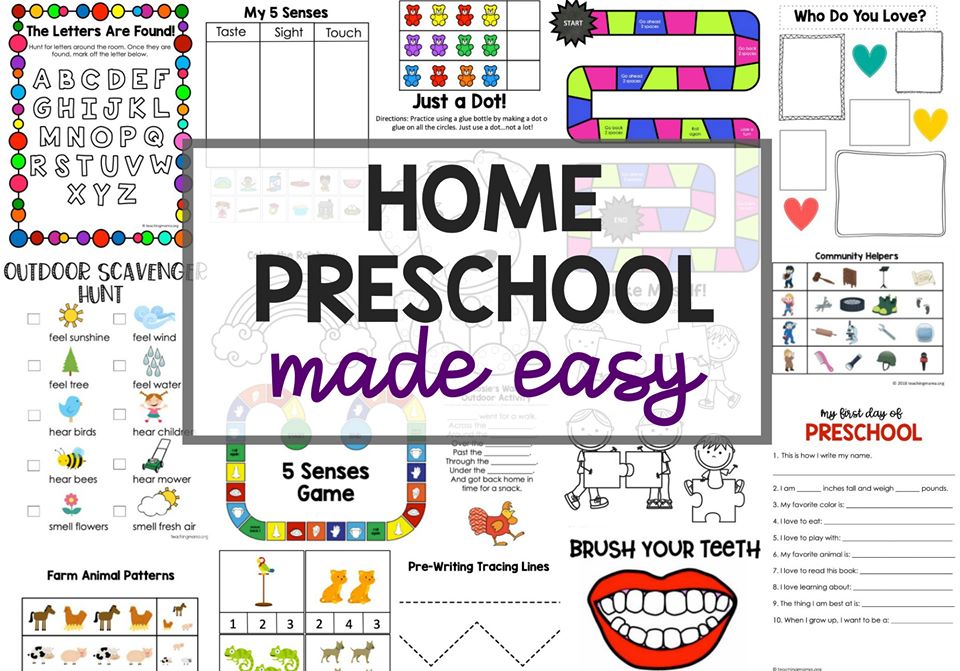 The first schedule is for lessons with The thematic activities.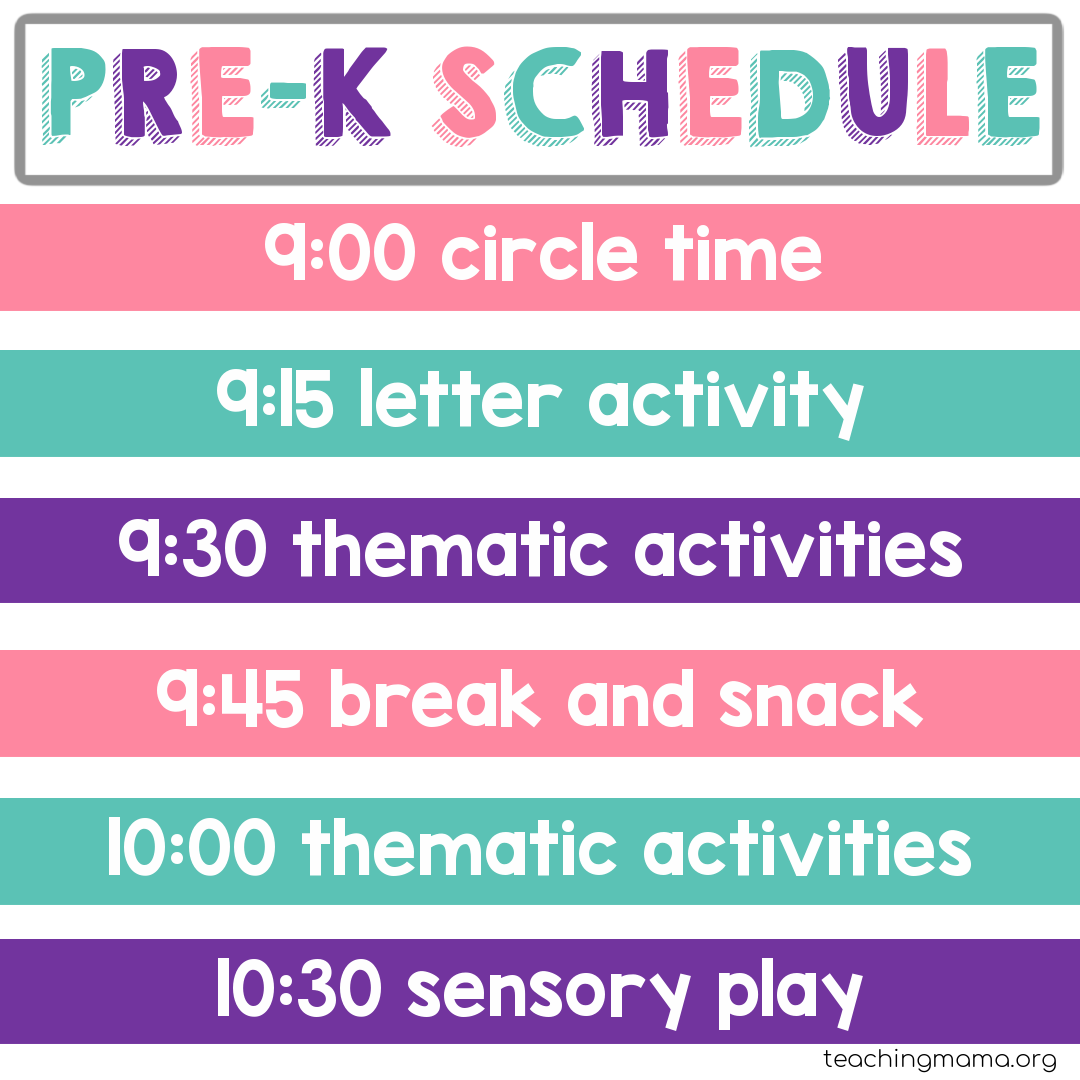 The second schedule is what I used with my children. In my curriculum, Home Preschool Made Easy, there is a read-aloud and letter activity for each day. The daily lesson plans include several hands-on activities for the day, which include components of literacy, math, science, sensory play, process art, fine motor skills, etc.
There are TONS of activities over 18 different themes.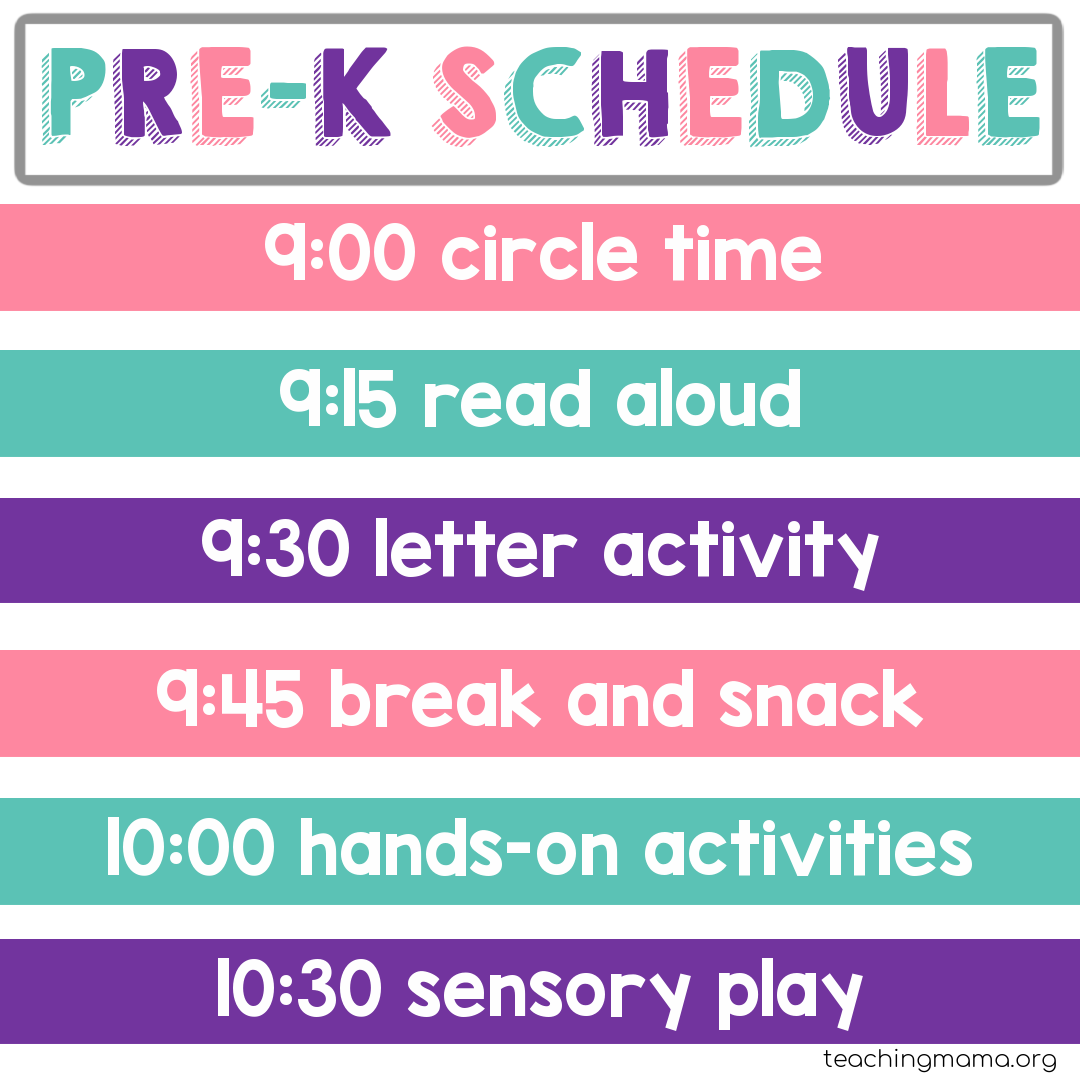 This third schedule is if you want a literacy and math block of time each day.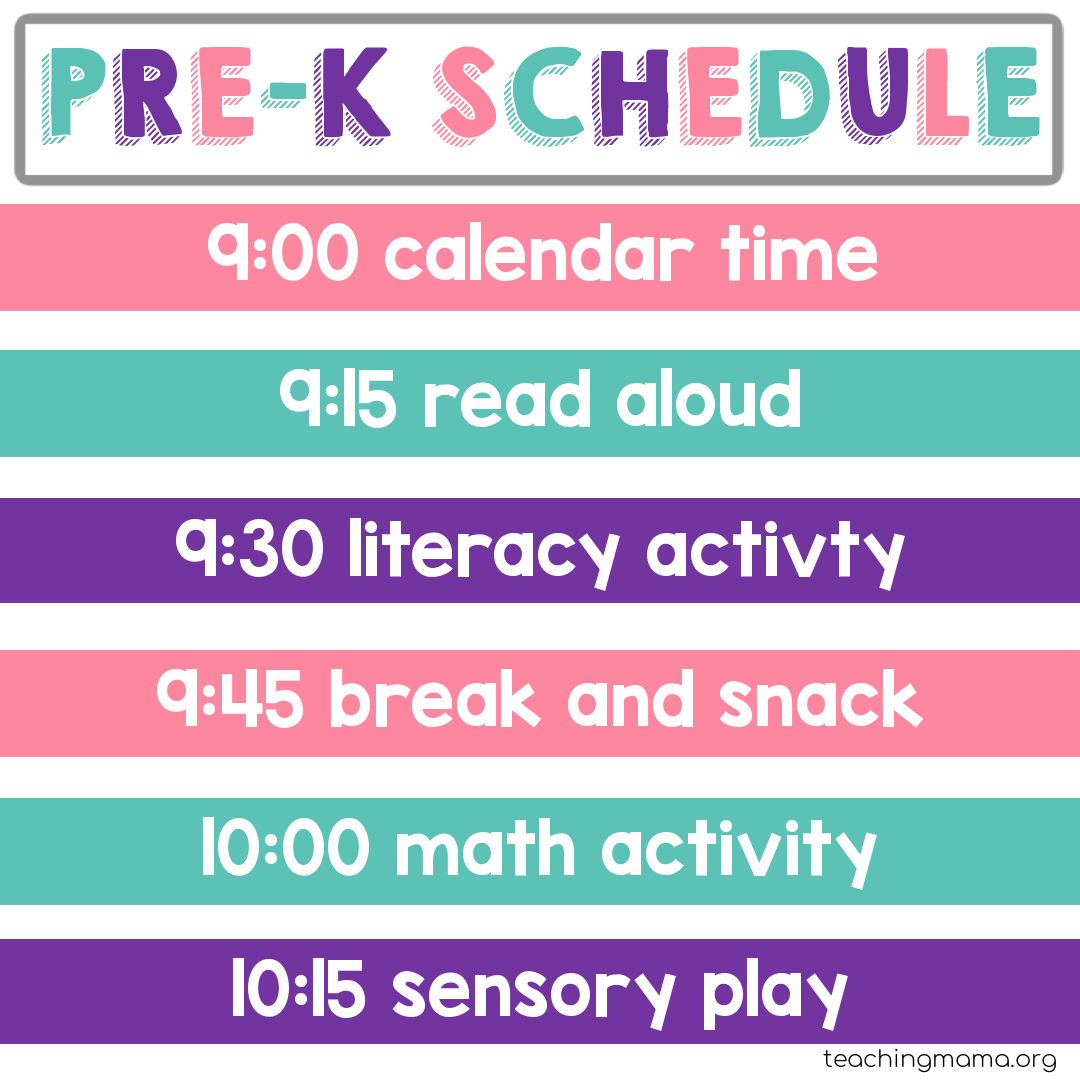 Of course, there is no perfect schedule. Like I said earlier, you may have to work up to your schedule and start small. You may even find the schedule doesn't work for you and you need to tweak it. We did that several times when we started homeschooling! Here's another sample schedule we've done.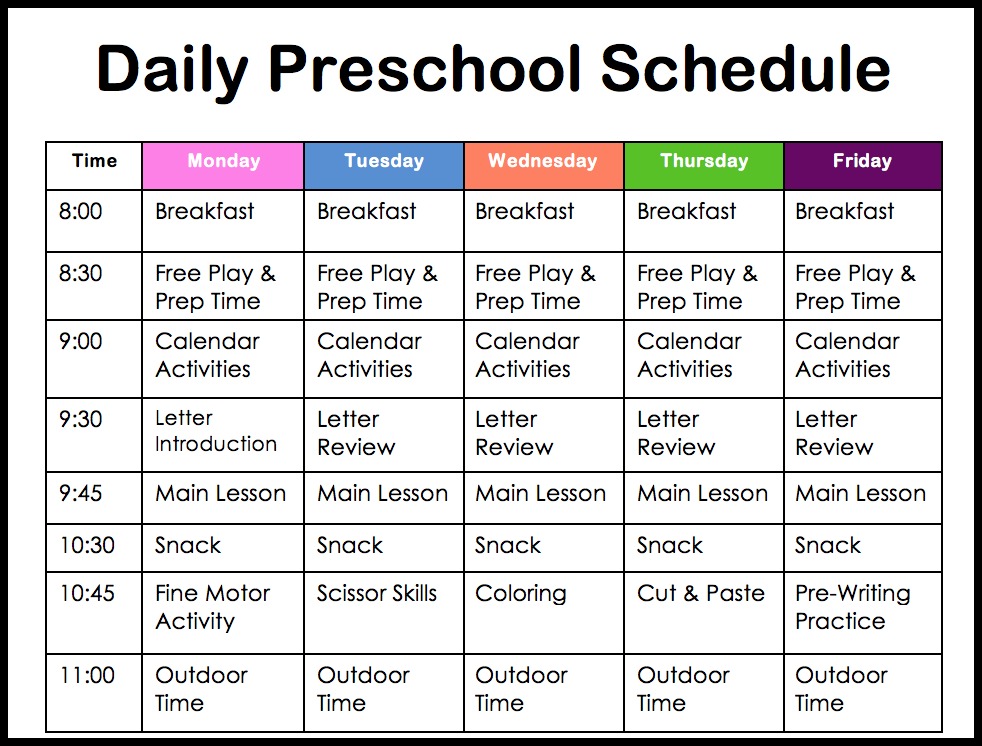 I recommend sketching out a rough draft for your schedule and trying it for a week or two.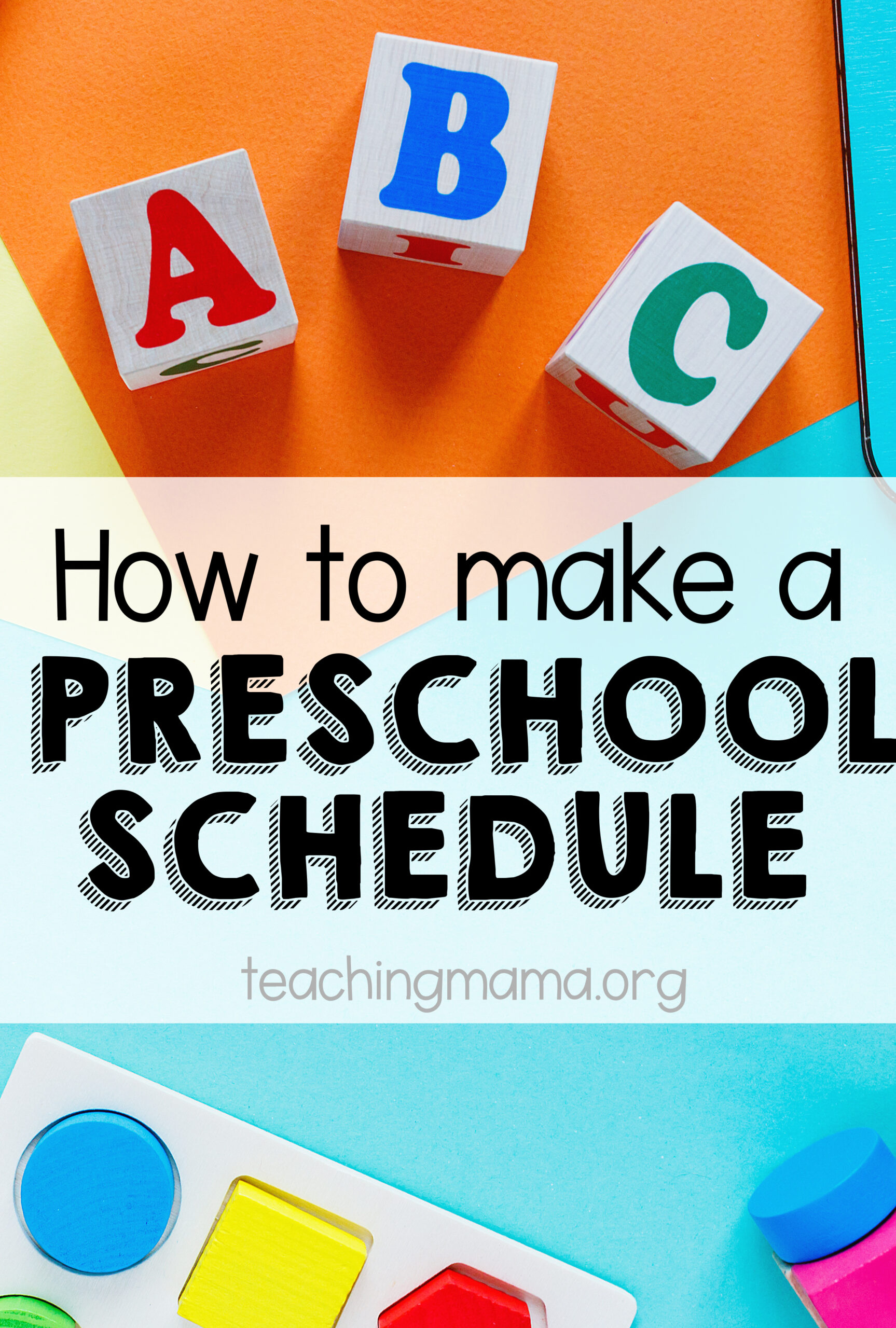 I hope this blog post gives you some motivation and encouragement for home preschool.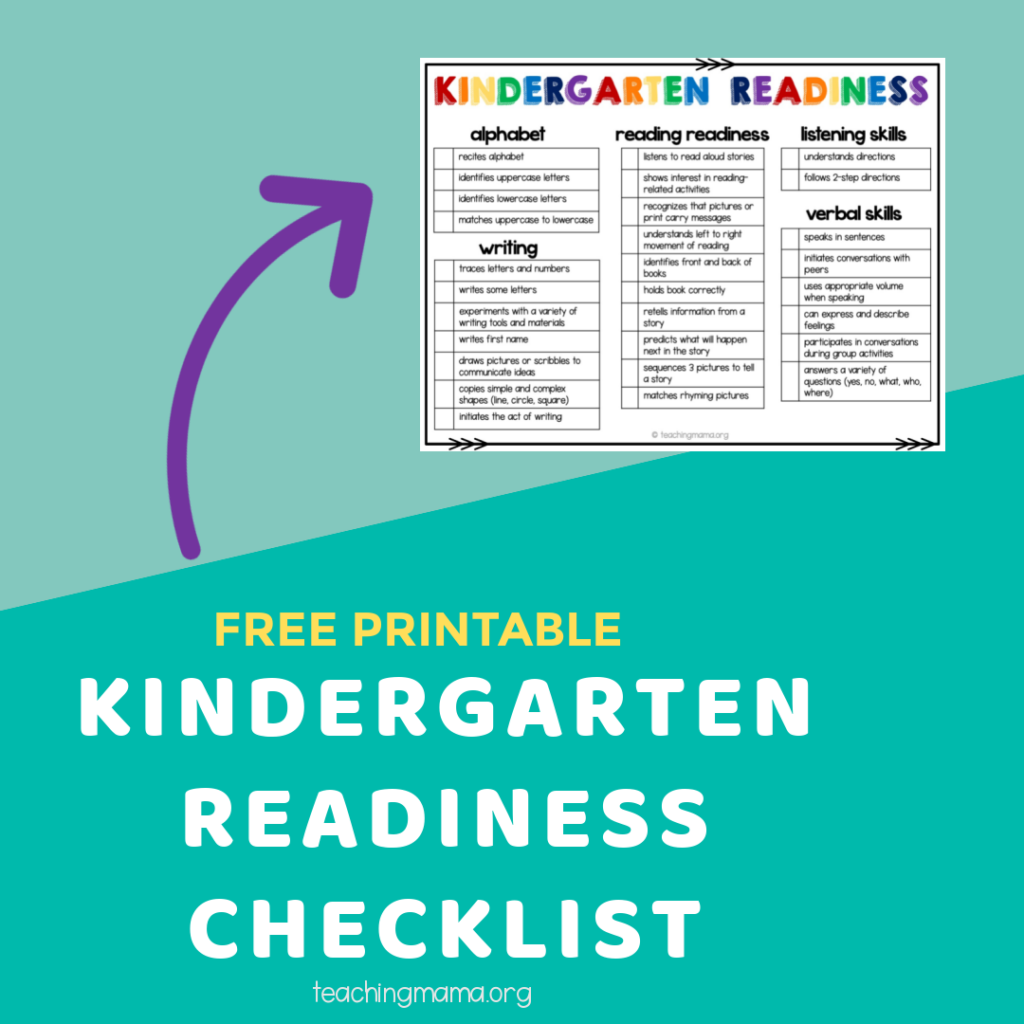 If you are interested in a checklist with the skills children should work on to prepare for kindergarten, you can get that by filling out the form below.