Learning about community helpers is important for little ones. They need to know the types of jobs people do to help the community keep running. I created a set of community helpers printable posters to help teach this.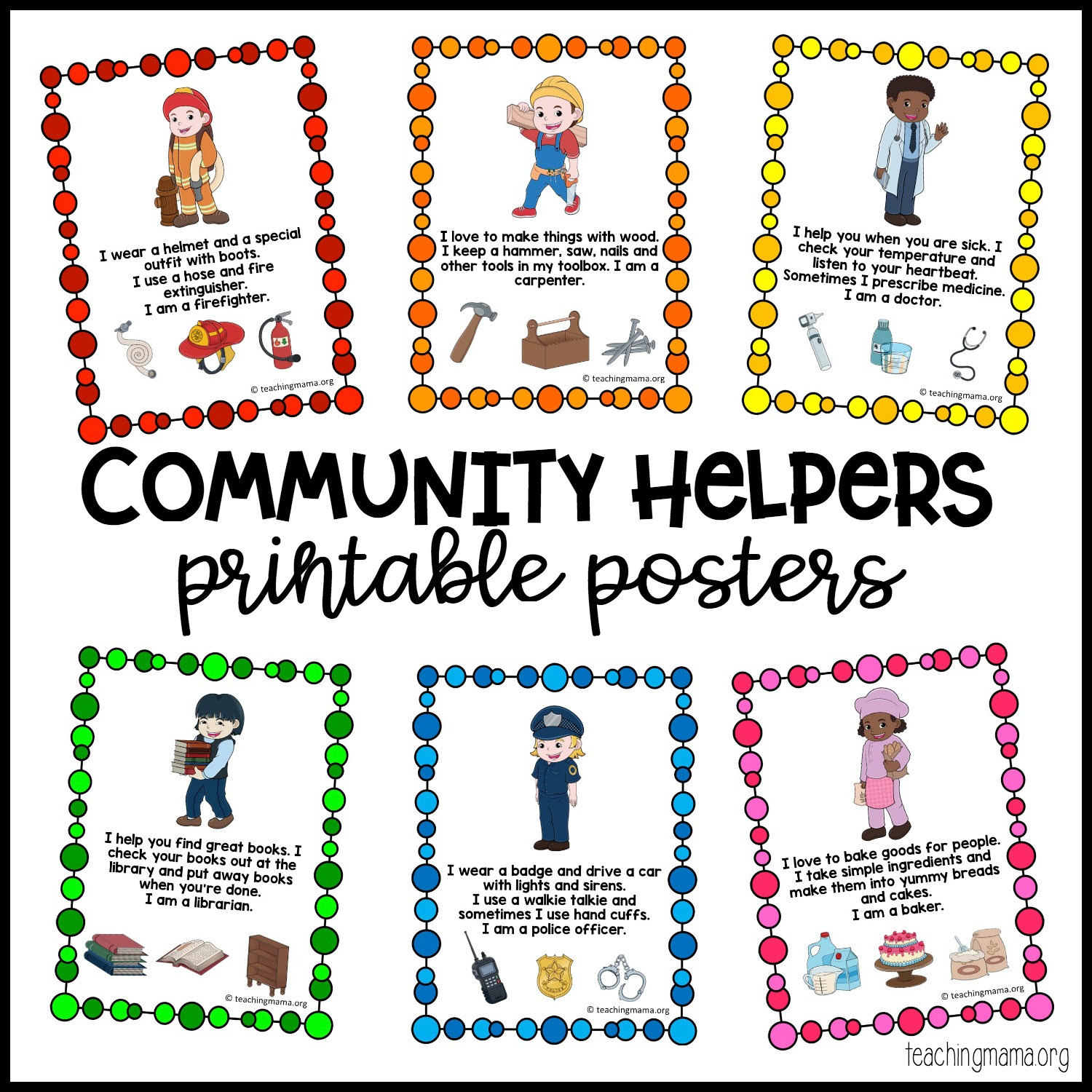 Before teaching about community helpers, make sure you explain what a community is. It can be small with only a few buildings and homes or the opposite, with a large population. The community helpers are people that help each other by offering goods and services.
There are 16 community helper posters:
police officer
firefighter
doctor
librarian
nurse
veterinarian
carpenter
teacher
farmer
baker
mechanic
detective
soldier
scientist
gardener
pilot
Of course, there are more community helpers, but I chose to stick to these 12 for the posters. You could also talk about what other jobs would be community helpers.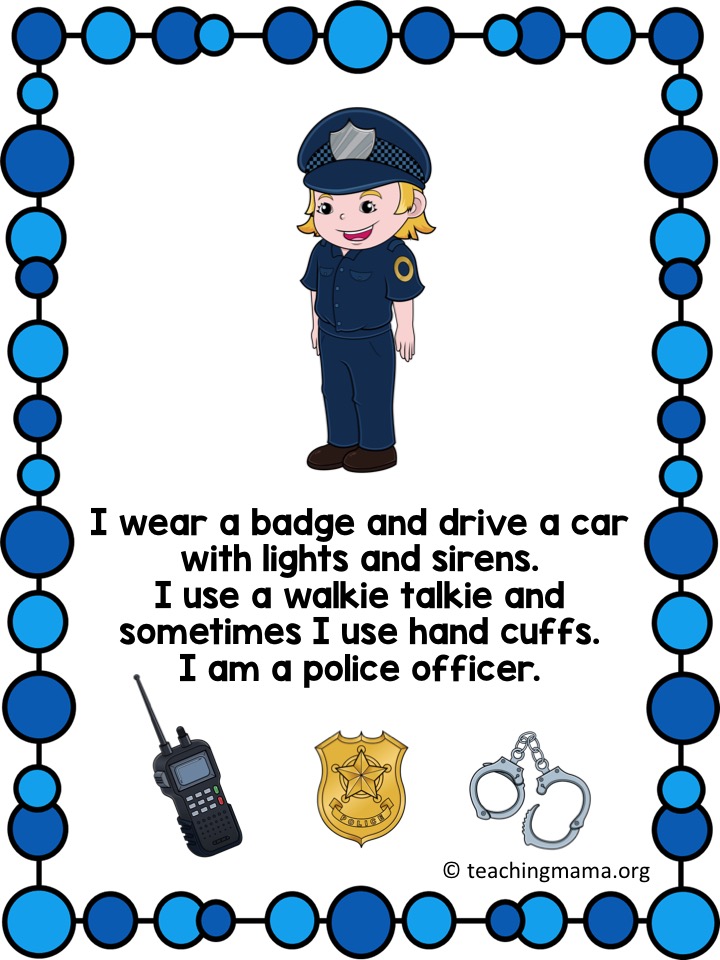 I also wrote a simple definition for each job. These would be great to display around a preschool room.
You can download the printable posters here —> Community Helper Posters
Tomorrow I'll be sharing an activity to learn about community helpers. Make sure to stay tuned for that!