Community Helpers Printable Posters and Activities
Are you teaching about community helpers? Learning about community helpers is important for children! It helps them understand about the jobs people who live and work in their neighborhood do. If you are looking for community helper activities, this post is for you! Here are some of the best free printables, resources, and activities all about community helpers!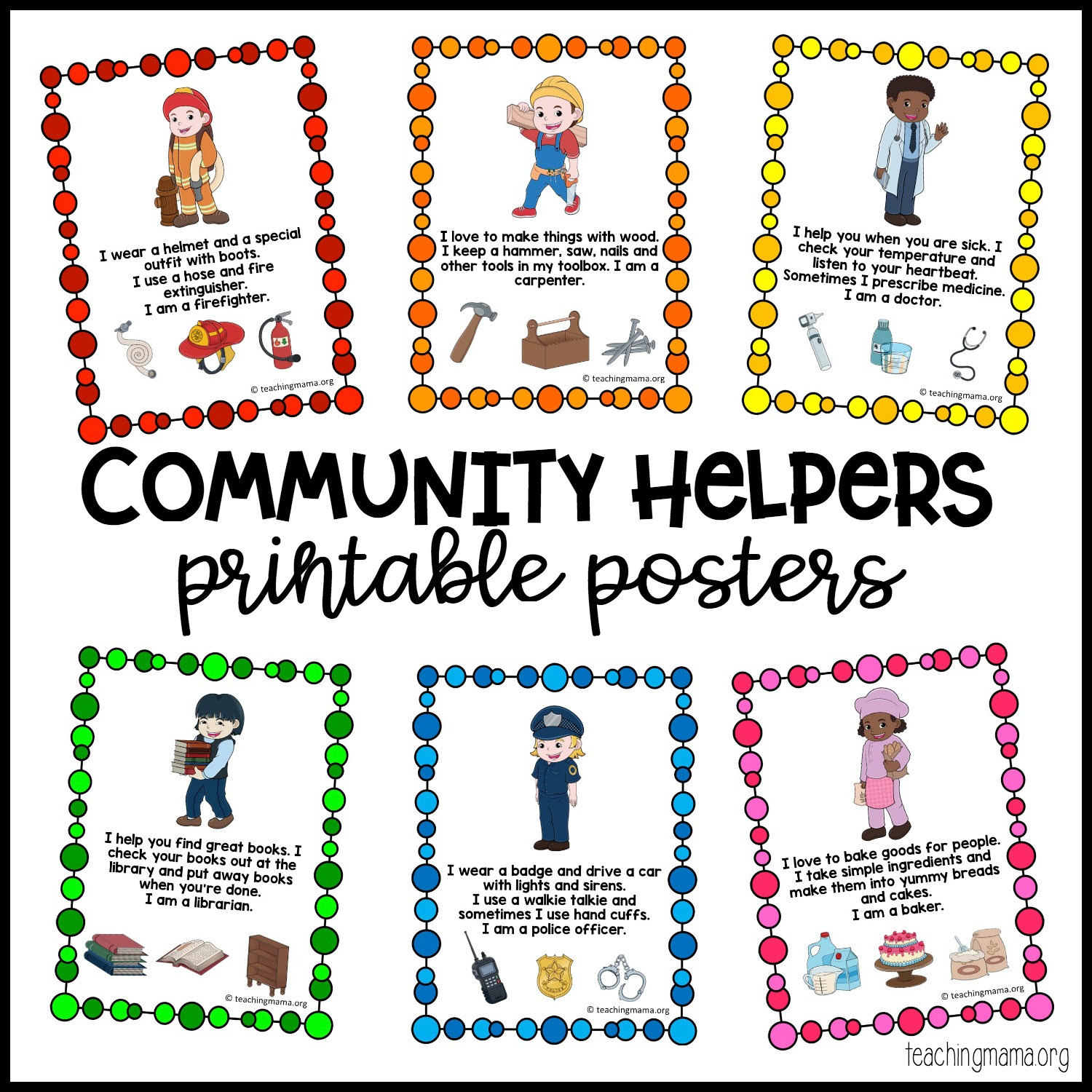 Community Helper Theme
I highly recommend doing a community helpers unit with students in preschool, kindergarten, or 1st grade. It is great for helping kids learn more about their community and teach that everyone's job plays an important role in their community.
Before teaching about community helpers, make sure you explain what a community is. It can be small with only a few buildings and homes or the opposite, with a large population.
Who are Community Helpers?
The community helpers are people that help each other by offering goods and services. Here are some examples:
dentists
mail carrier
police officer
nurse
firemen
doctor
librarian
veterinarian
carpenter
teacher
farmer
baker
mechanic
detective
soldier
scientist
gardener
pilot
grocery store cashier
garbage collectors
bus drivers
chefs
volunteers
engineers
Of course, there are more community helpers, but this list is just a start.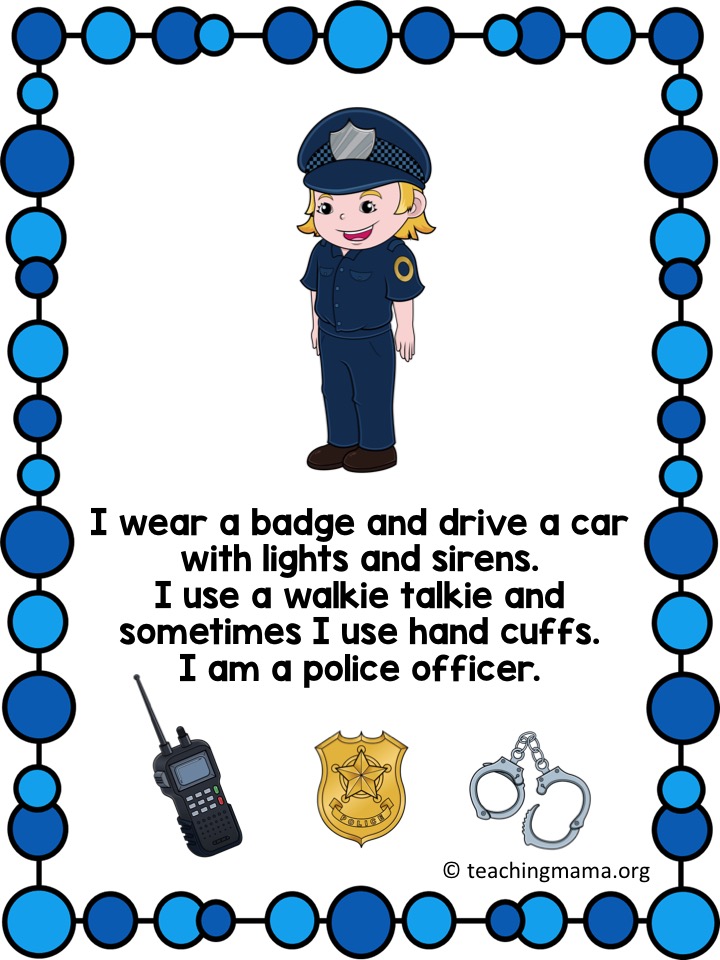 On the 16 posters, there is a simple definition of their job. These would be great to display around a classroom.
If you'd like to download free community helper posters, you can do that on the button below.

Community Helper Books
Using picture books is one of my favorite ways to teach! You can read these during your literacy block or add them to your classroom library. Check out the following books all about community helpers!
Videos on Community Helpers
Here are my favorite videos from YouTube.
1. I love how interactive this video is!
If you want a longer video with this format, check this one out!
2. Do your kids like Blippi? This video is longer, but it does a good job introducing new vocabulary words about community helpers.
3. There are lots of fun songs on this one!
More Community Helper Activities
Check out these fun activities!
Practice fine motor skills and identifying jobs of community helpers with this free printable!
Make some adorable printable hats with your students!
Create a community helper craft with this free template.
Add gross motor activities into your day with these awesome movement stations.
Put out flames with this fun dramatic play activity.
Set up a post office and pretend to be postal carriers!
There are so many fun ways to teach this preschool theme! I hope these ideas inspire you with your lesson planning!